Baked Honey Sesame Chicken – Skip the Chinese take-out and try this easy homemade version instead. It tastes even better than your favorite restaurant dish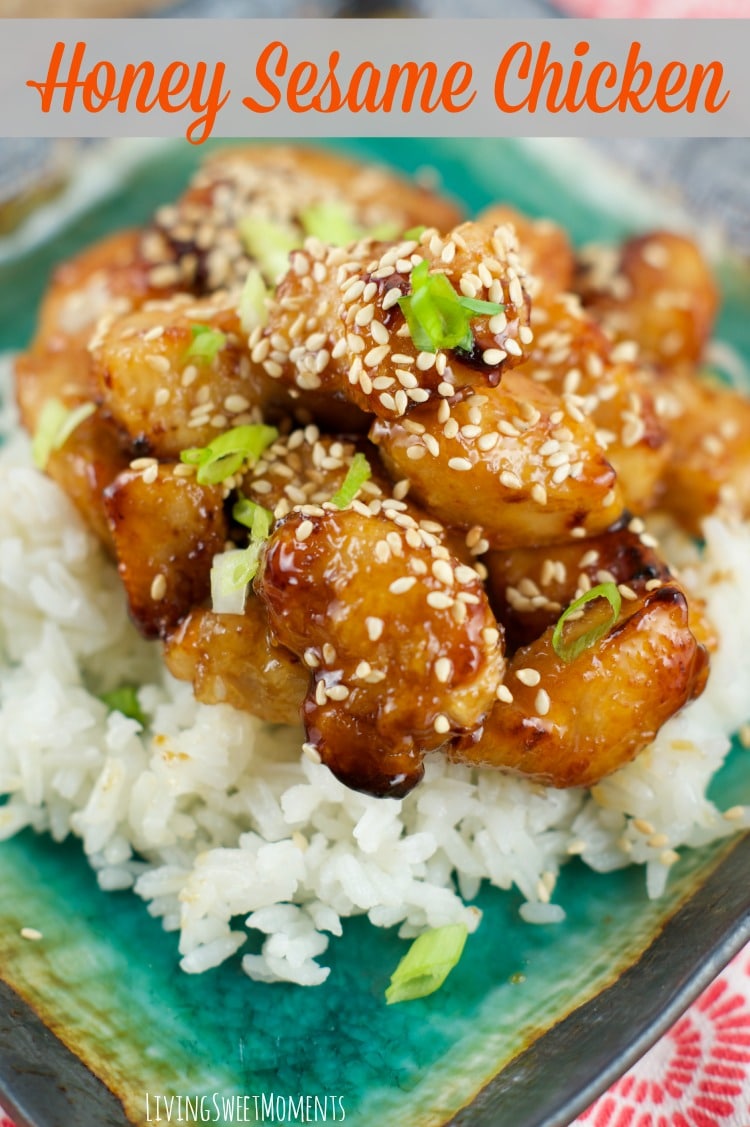 Baked Honey Sesame Chicken
Skip the Chinese take-out and try this easy homemade version  of  Baked Honey Sesame Chicken instead.  It tastes even better than your favorite restaurant version. The chicken is sweet, sticky and oh so savory. Don't eat this Al Fresco, in case the neighbors want to come over and steal some dinner.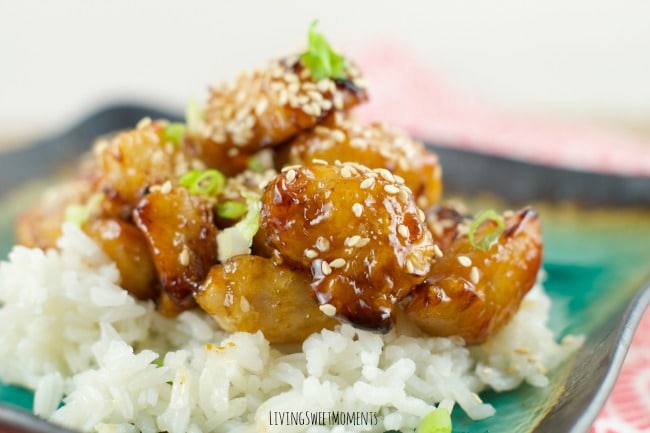 I LOVE Chinese food. They have the most amazing sauces on the planet. Since I love things on the sweet side, their sauces are right up my alley. It's the perfect excuse to sneak in veggies to your kids. But, at the same time, take out Chinese food is deep fried with tons of oil, so making it at home is much healthier and now that you'll see how easy it is you will never go back.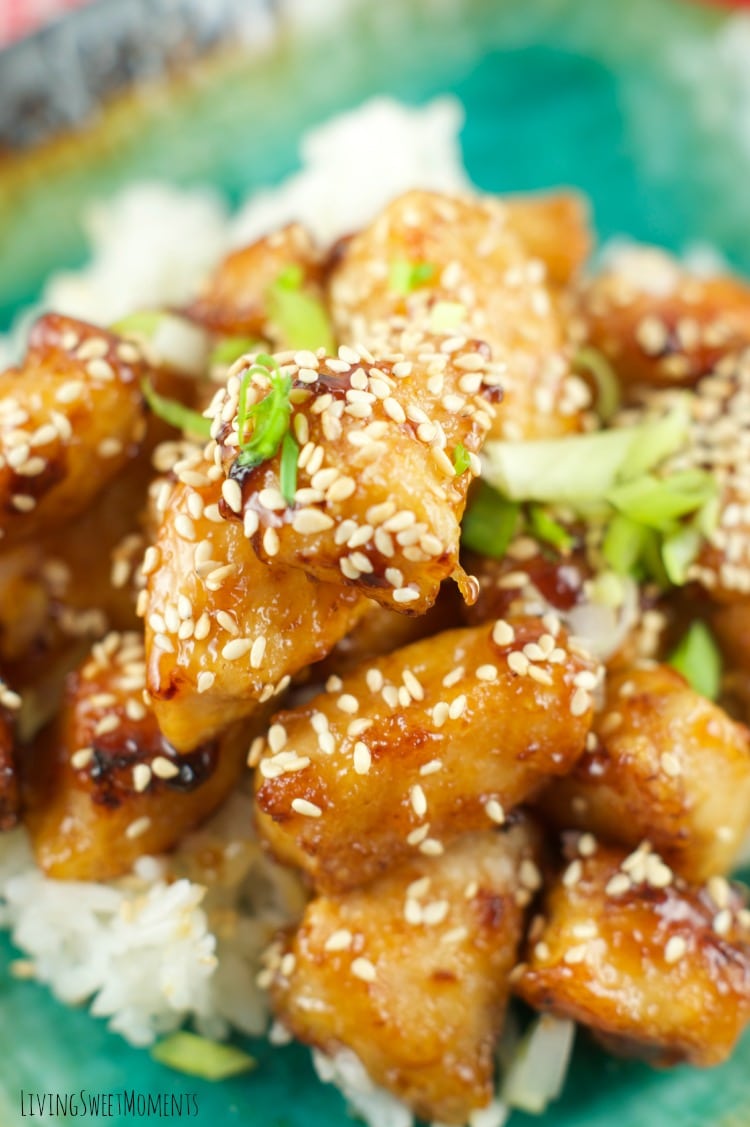 This Baked Honey Sesame Chicken is the perfect weeknight dinner idea because it's easy, delicious and definitely kid friendly. But it's also pretty enough to serve at dinner parties and get togethers. Host a Chinese themed party and serve this chicken as a main course.
I don't know why, but here in Miami we don't do take out or delivery often. Usually we either cook homemade meals or eat at restaurants. The Chinese restaurants that are located near our home are not that pretty (except PF Chang's). So we finally found one that's perfect and the food is beautiful, the problem is, that it only opens at night and is about 45 minutes away. That's why we tend to go there on a special occasion. Leaving me with the great excuse to experiment with home cooked Chinese Food.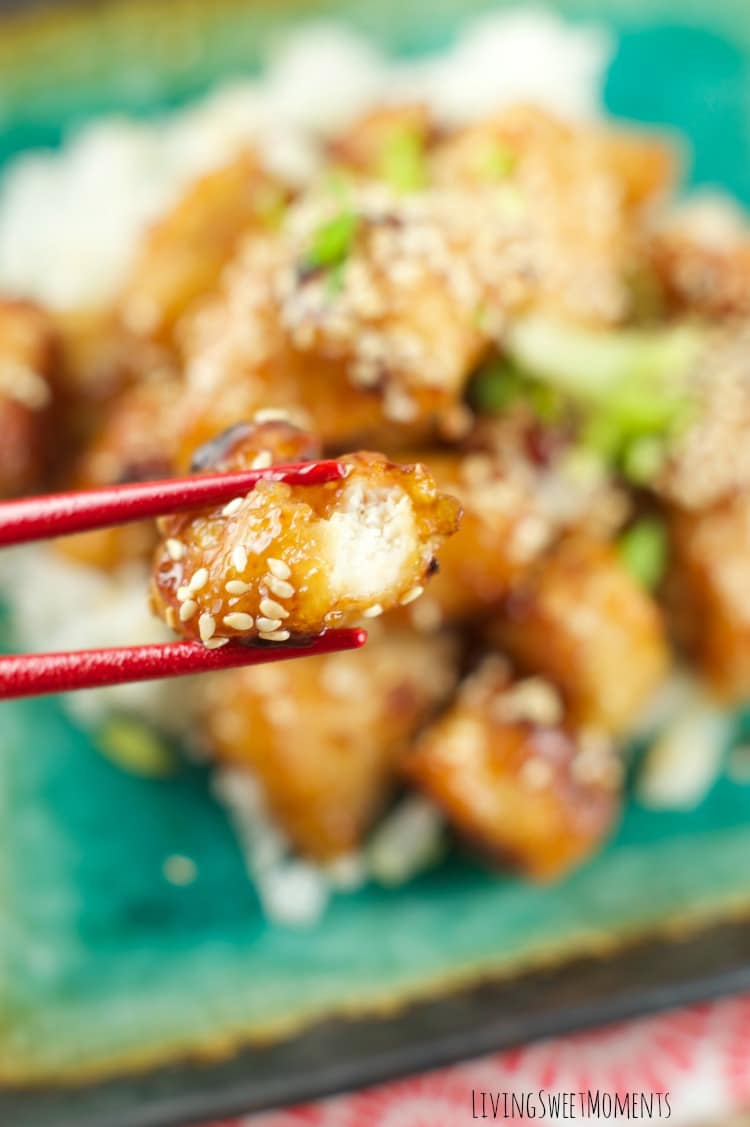 The technique to making this Baked Honey Sesame Chicken is the same one I used with the Sweet and Sour chicken. First the breasts are sautéed and then baked alongside the sauce. When the sauce is baked, the chicken gets crunchy while the sauce thickens and turns into a beautiful caramelized color.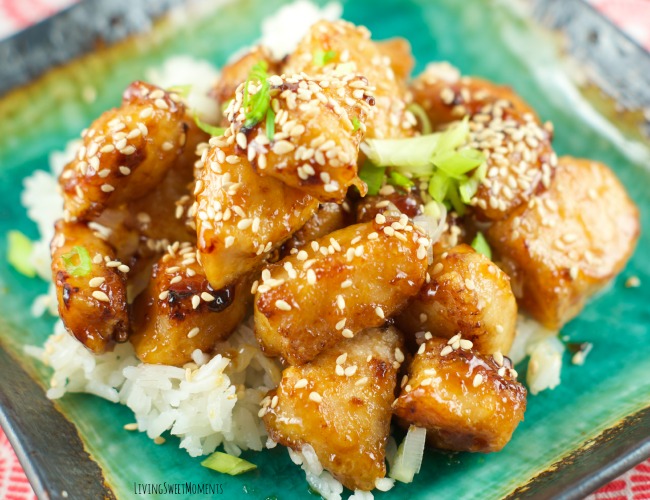 I hope you can make this delicious Baked Honey Sesame Chicken at home. If you do, please tag me on Instagram @livingsweetmoments and/or use the hashtag #LivingSweet – I promise to Repost it.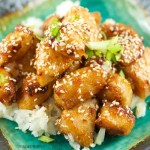 Baked Honey Sesame Chicken
Ingredients
For Chicken
1

lb

. of chicken breasts

cubed

1

Cup

of Cornstarch

Salt + Pepper

1-2

Tablespoons

of Vegetable Oil
For Honey Sesame Sauce
1/3

cup

pure Honey

1

teaspoon

Rice Wine Vinegar

1

tablespoon

of Sesame Oil

2

teaspoons

of Soy Sauce
Garnish
Toasted Sesame Seeds

Green Onion

chopped
Instructions
reheat Oven to 375 Degrees Fahrenheit

Place all the cornstarch inside a large zip top bag

Season the chicken with salt and pepper and insert into the zip top bag

Close the bag and shake it until all the chicken is coated with the cornstarch

Using a pasta colander, empty the bag and shake the excess cornstarch of the chicken

Meanwhile heat 1 Tablespoon of Oil over medium heat in a large skillet

Remove the cornstarch excess from the chicken and cook in the skillet until browned on every side. Work in batches to avoid overcrowding the pan

Place cooked chicken in a large rectangular baking pan

In a bowl place all the sauce ingredients and mix until combined

Pour the sauce over the chicken and mix it throughly

Bake for 15 minutes or until the sauce thickens and chicken is completely cooked. While chicken is cooking, turn it every 5-10 minutes to make sure every side is getting coated with the sauce

Remove from oven and garnish with sesame seeds and green onion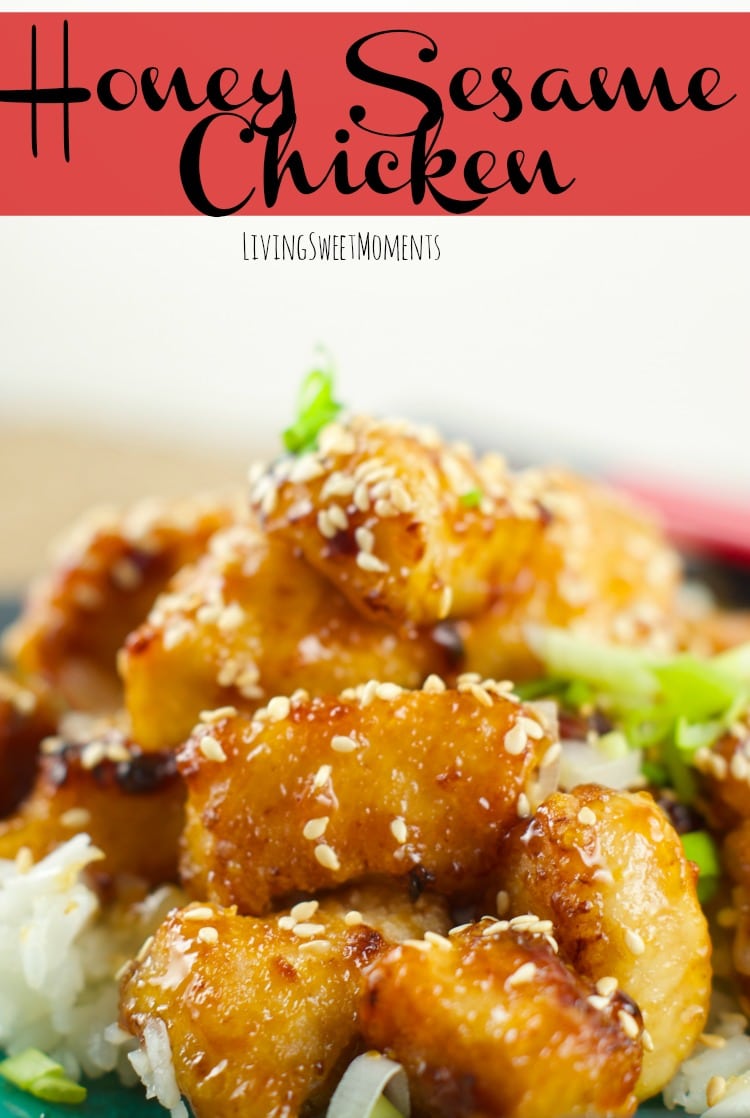 You may also like: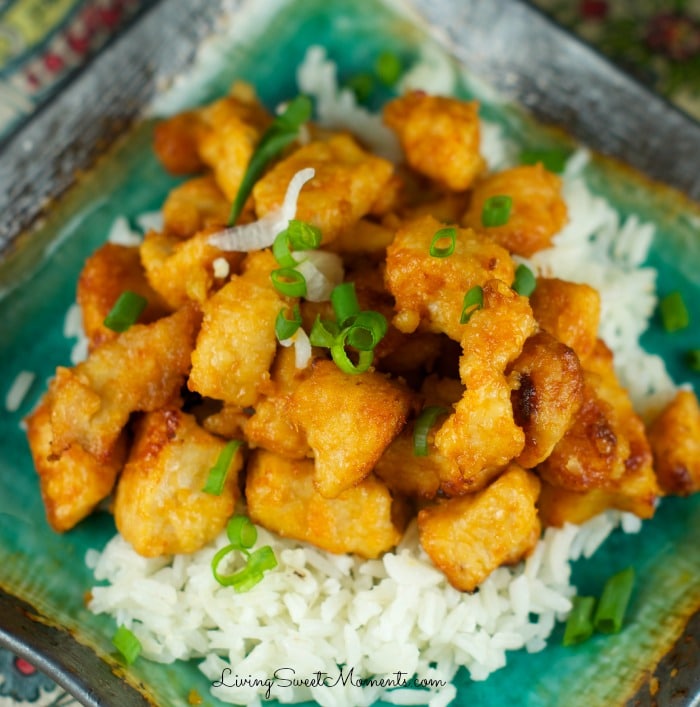 Asian Sesame Instant Pot Chicken