These delicious Venezuelan Tequeños (cheese sticks) are made with Gouda cheese and only require 3 ingredients. The perfect appetizer for any party or event.
I participated in Mom Blog Tour at the Summer Fancy Food Show on behalf of Wendy's Bloggers and received Wisconsin Cheese products to facilitate my review.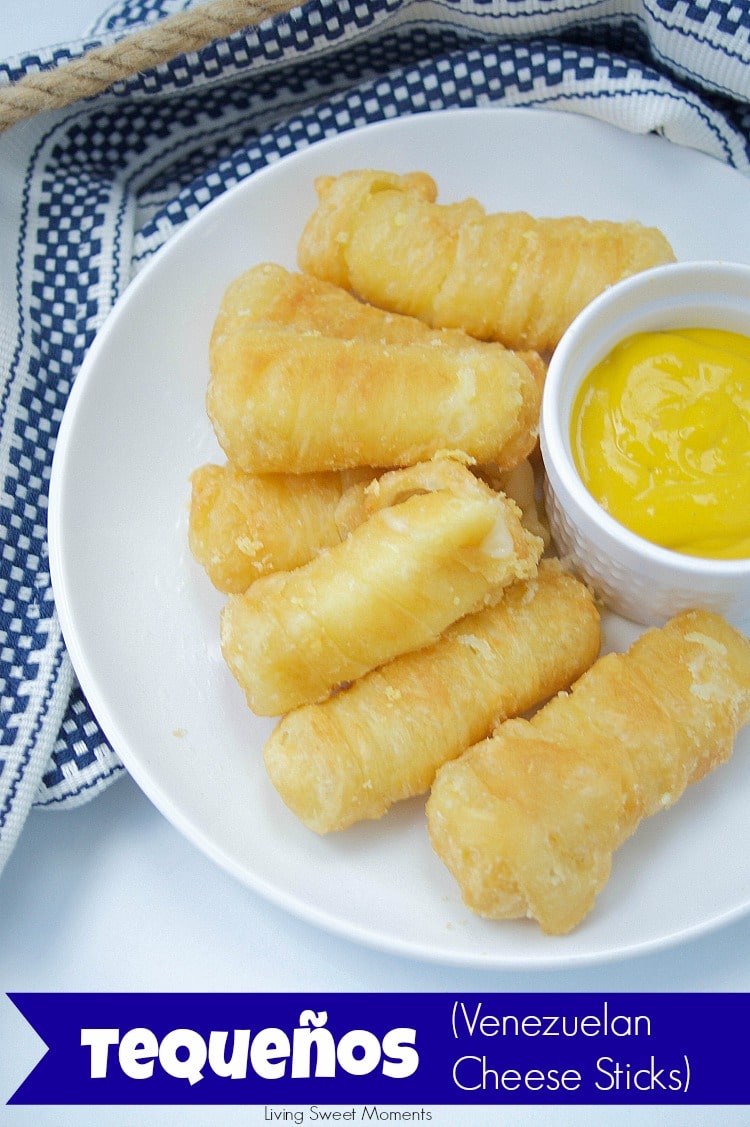 3- Ingredient Venezuelan Tequeños (Cheese Sticks)
Anyone who's ever lived in Venezuela can probably tell you that there is NO party or celebration without Tequeños.  When you go to a wedding, you'll see fancy waiters carrying silver trays with this appetizer. It's not only a staple in our country, it is also a piece of our culture and heritage.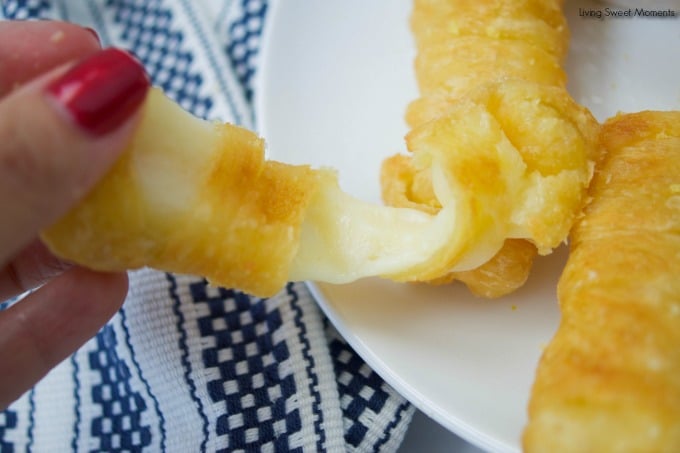 We usually buy them frozen and fry them at the last minute. There are tons of recipes out there for the dough but I've found that a plain sheet of puff pastry will do the job just fine.
The secret is definitely the cheese. As you take a bite in the crunchy dough you will be instantly hit with the melty cheese. Choose to dip it in a sauce or not.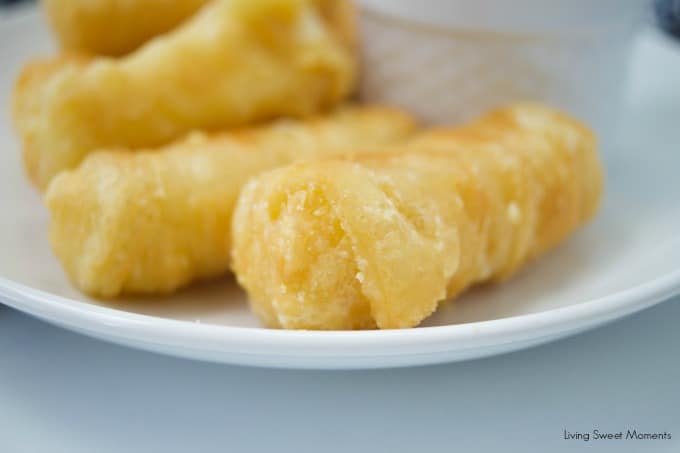 Don't worry, these Venezuelan Tequeños are super easy to make and completely freezable. So make a double or triple batch and freeze the uncooked ones. When the next party comes around, just fry, drain and serve. Easy, peasy!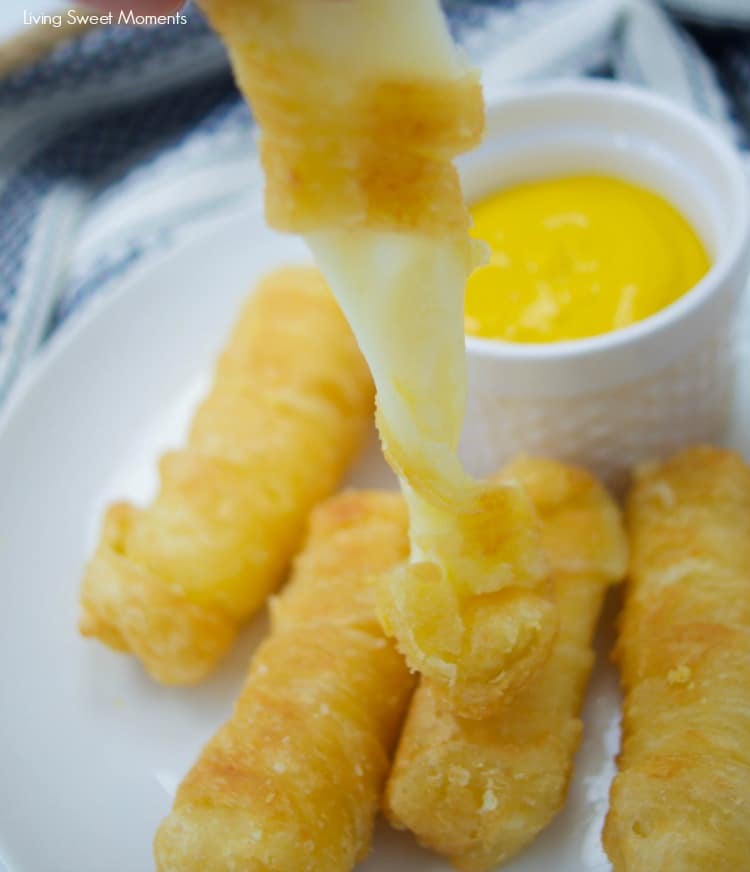 Usually,  Tequeños are made with a semi-soft salty white cheese but the Gouda gives it a much deeper taste with a wonderful silky texture without being mushy.
So here's step by step photos to ensure Tequeño success:
First, we cut the Gouda cheese into sticks or batons. I like to cut mine approximately 2 inches long by 1/4 or 1/8 inch in width.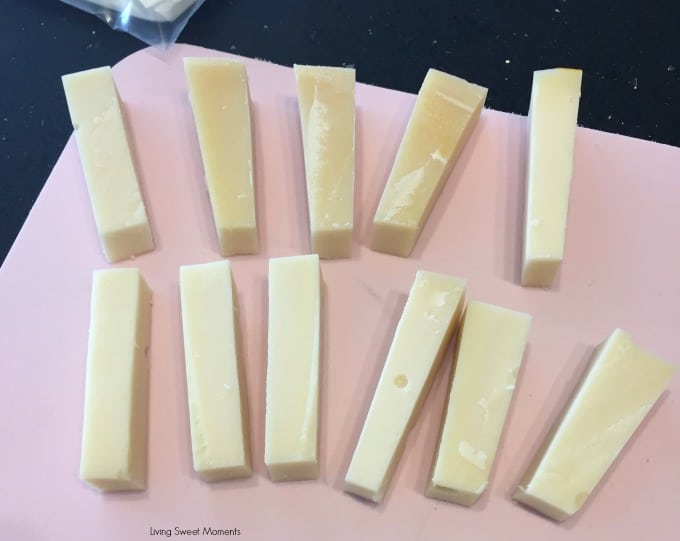 It doesn't have to be perfect.
Then we roll out our thawed puff pastry dough on a floured surface. With a knife or pizza cutter, we cut into wide strips.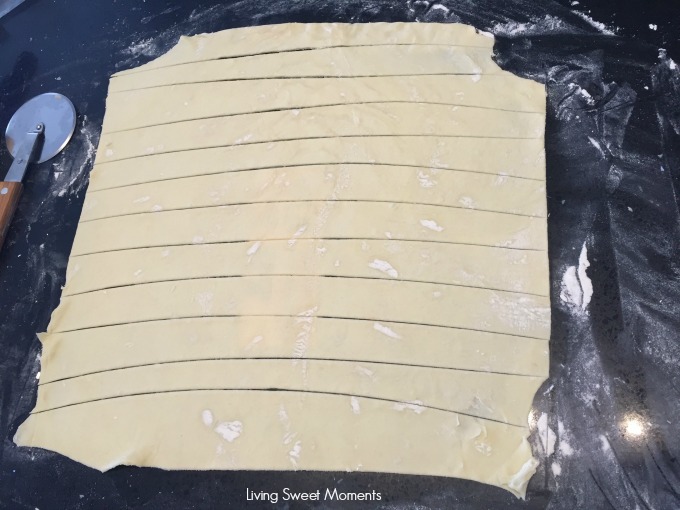 Just like a mummy we wrap the dough all around the cheese ensuring there are no holes and that the cheese stick is completely encased in the dough.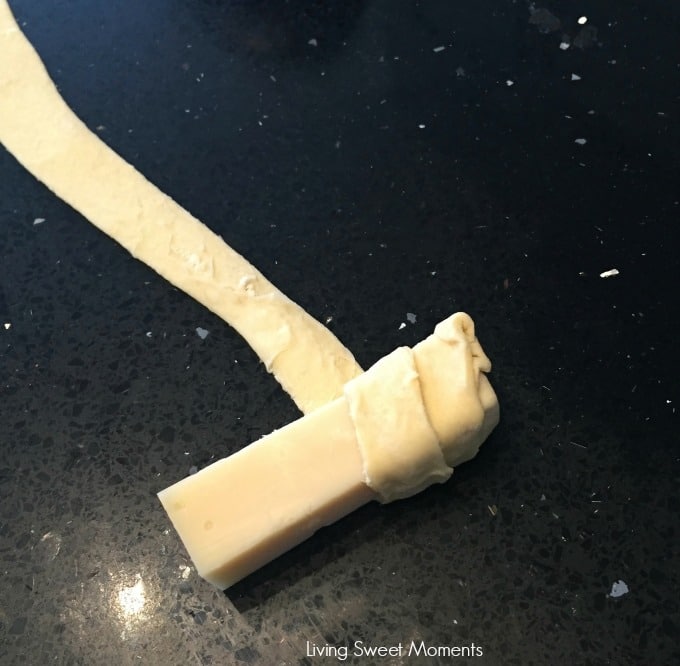 Enlist the help of your children as mine love to do this step.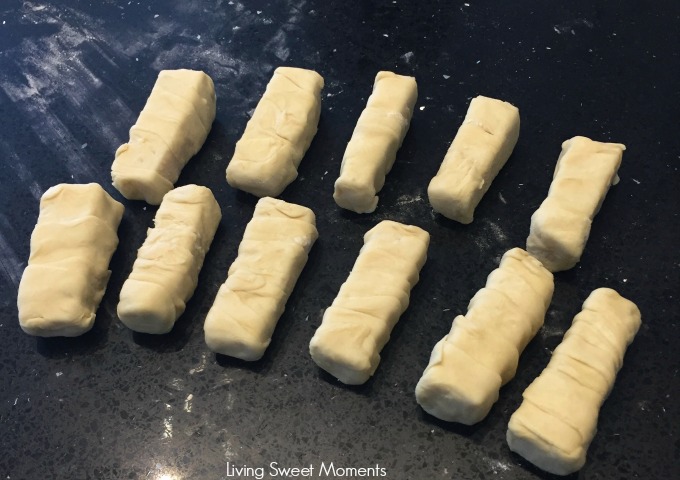 Stop right here if you want to freeze them. Simply place the uncooked Tequeños on a plastic container sprinkled with flour. Cover and freeze.
If you're cooking them right away, simply fry them in abundant oil and place them on top of paper towels to drain the excess oil.
Eat and enjoy!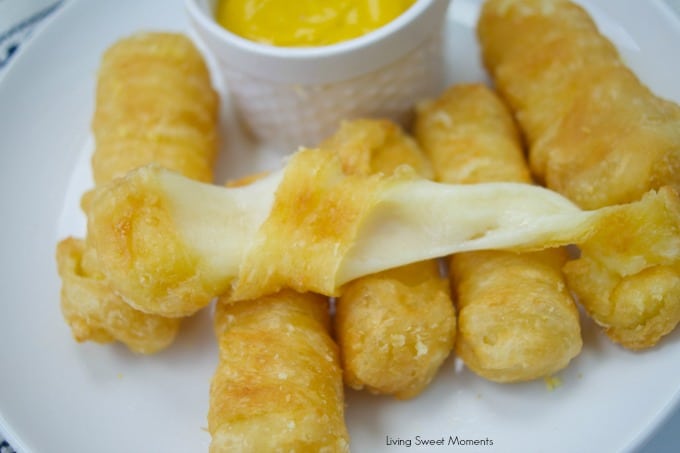 I hope you can try this delicious Venezuelan Tequeños at home. If you do, please upload a pic on Instagram and tag me @Livingsweetmoments or use the hashtag #LivingSweet. I promise to repost it.