Delicious and easy to make french strawberry Bavarian cream. The perfect filling for cakes, donuts, pastries or just by itself. Yum!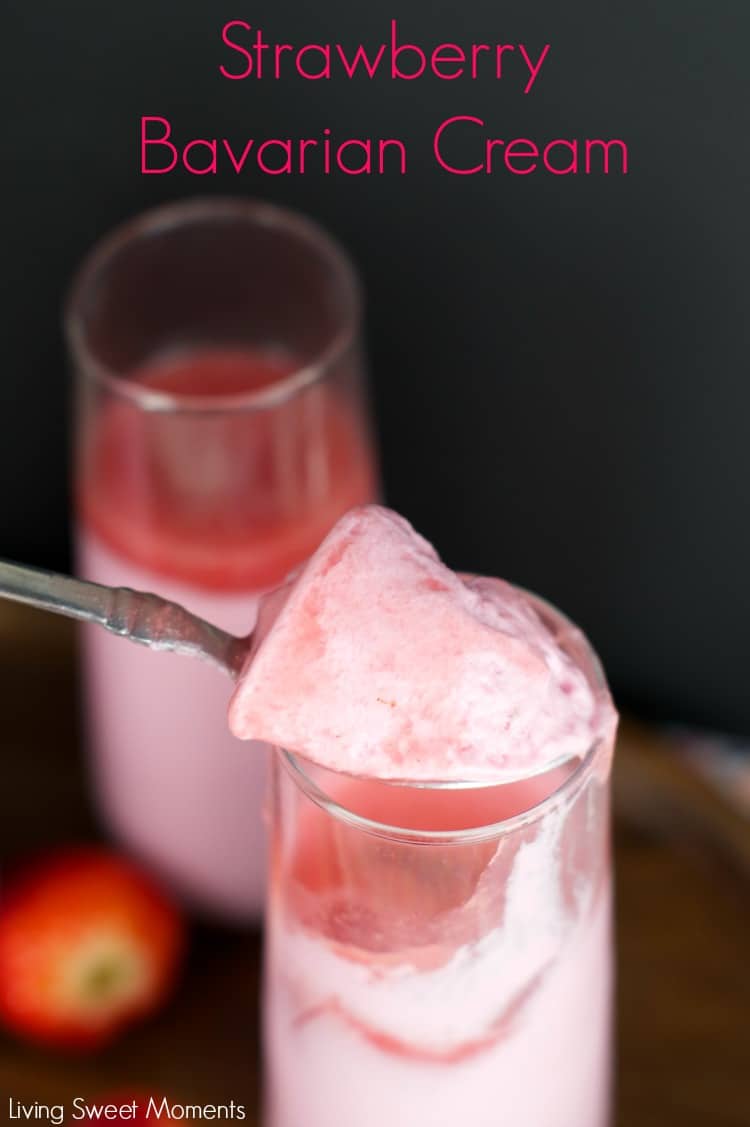 Strawberry Bavarian Cream
Calling your inner Julia Child here. Is there anything more luscious than Strawberry Bavarian Cream? Airy and creamy at the same time. Grab a spoon and dig in. Use it just as it is or as a filling for donuts, cakes, cream puffs, etc.
Not a fan of strawberries? Try it with raspberries, blueberries, blackberries, vanilla, chocolate, or get modern with chai, matcha, chia, etc. The possibilities are endless. I really love strawberries and it's perfect for summer recipes.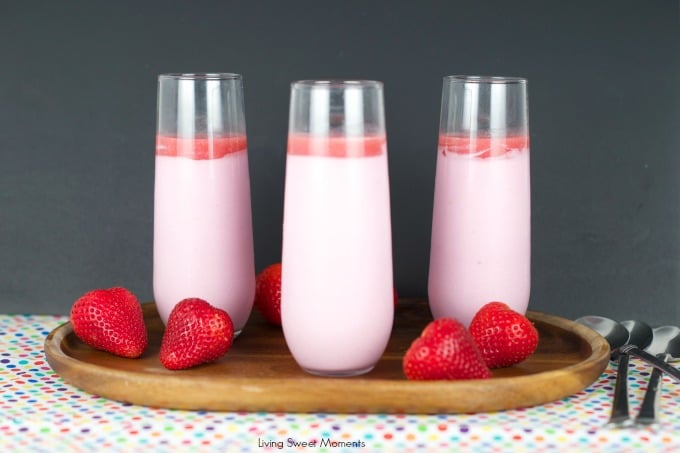 Since I made this Charlotte Royale cake yesterday, I had extra Strawberry Bavarian Cream leftover so I decided to fill little champagne glasses and top them with strawberry puree. You can also top them with whipped cream and fresh strawberries on top. Yumm
The base for a Bavarian is creme Anglaise, a loose custard which is used to make dessert sauces and ice cream. To make it thicker and creamier, gelatin and whipped cream are added and you get this delicious sweet treat that's perfect for parties and get-togethers.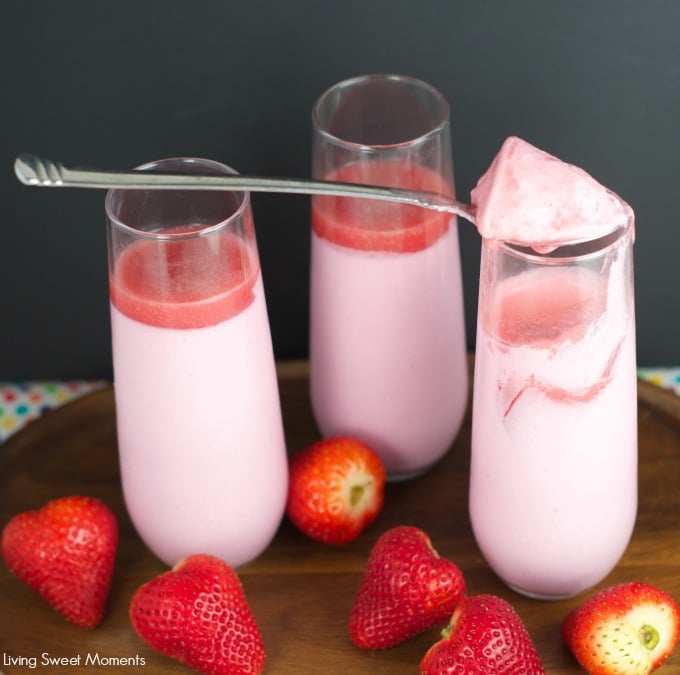 When it comes to patisserie, the french are the pioneers and geniuses of wonderful recipes and techniques. When I was little, I used to be obsessed with their methods and would often read cookbooks at night.
All the sugar and chocolate techniques were fascinating. When I enrolled in Culinary School the classes that I was really looking forward were baking and pastry.
If you ever want to learn about baking, consult old french books and you'll quickly learn all there is to flour, sugar, and eggs. At first, it can look complicated and be a bit intimidating but it's definitely worth it.
I hope you can try this delicious Strawberry Bavarian Cream at home. If you do, please upload a pic on Instagram and tag me @Livingsweetmoments or use the hashtag #LivingSweet. I promise to repost it.
Strawberry Bavarian Cream
Delicious and easy to make french strawberry bavarian cream. Perfect filling for cakes, donuts, pastries or just by itself. Yum!
Keyword:
bavarian cream, charlotte cake, creme anglaise, custard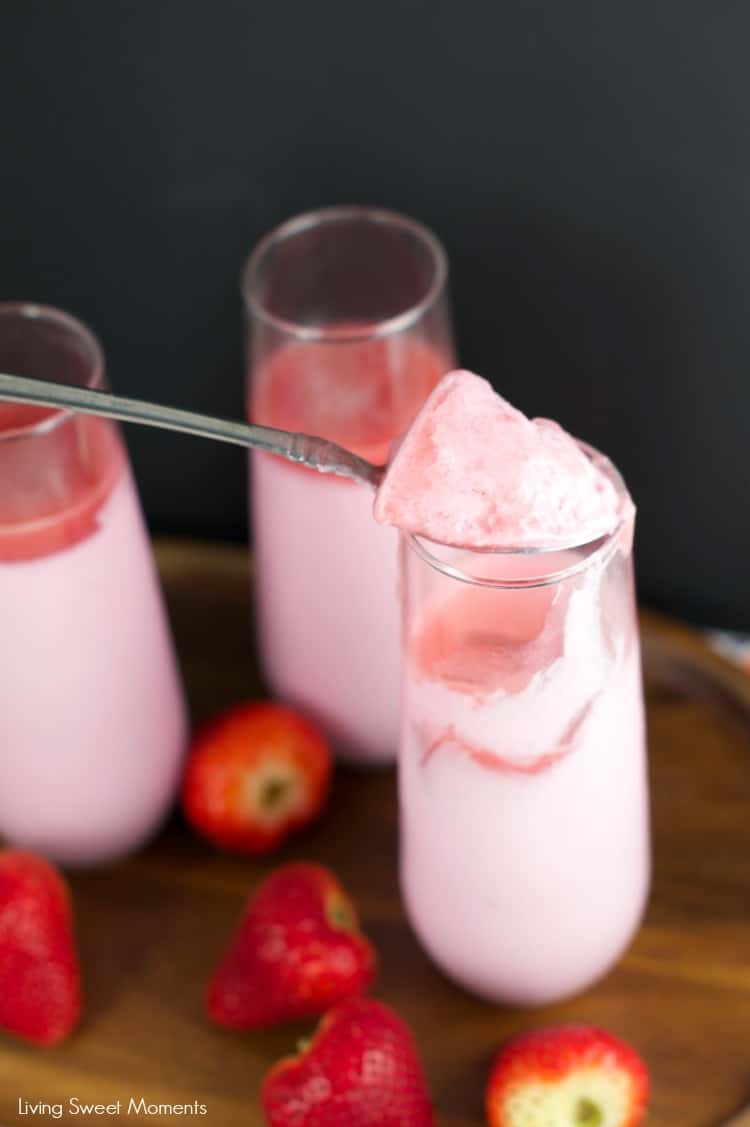 You may also like:
Best ever Vanilla Pastry Cream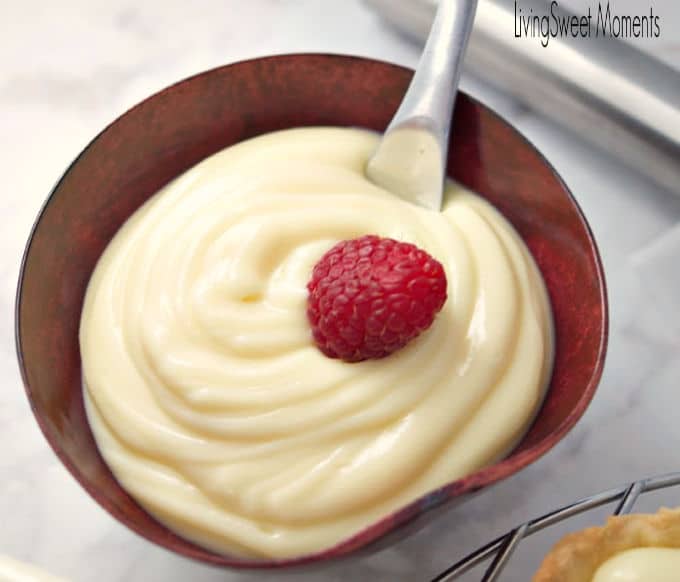 Caramel Pots de Creme with Honey Sauce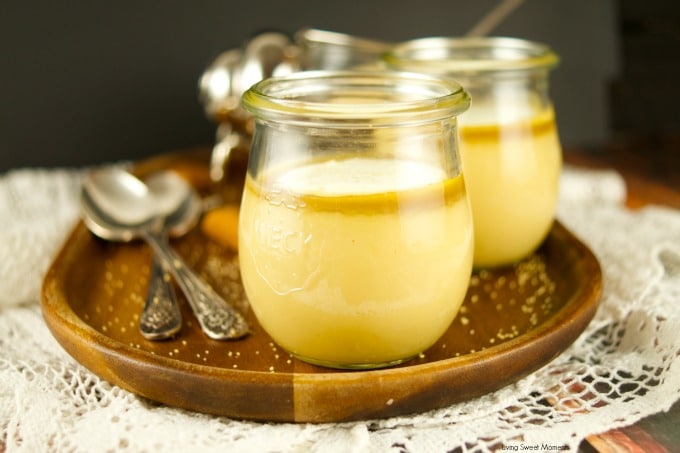 Coconut Panna Cotta with Mango Gelee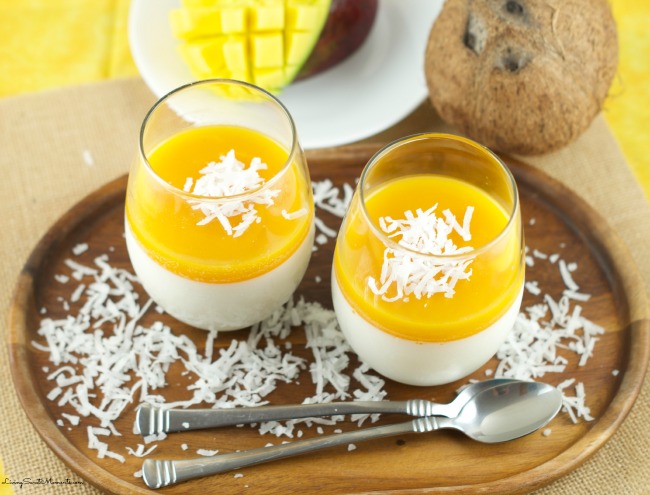 No Bake Hazelnut Cheesecake Parfaits with Candied Hazelnuts