Disclosure: Thank you very much to Delta Faucet and Southern Living Magazine for inviting me to Birmingham Alabama and making my dream come true"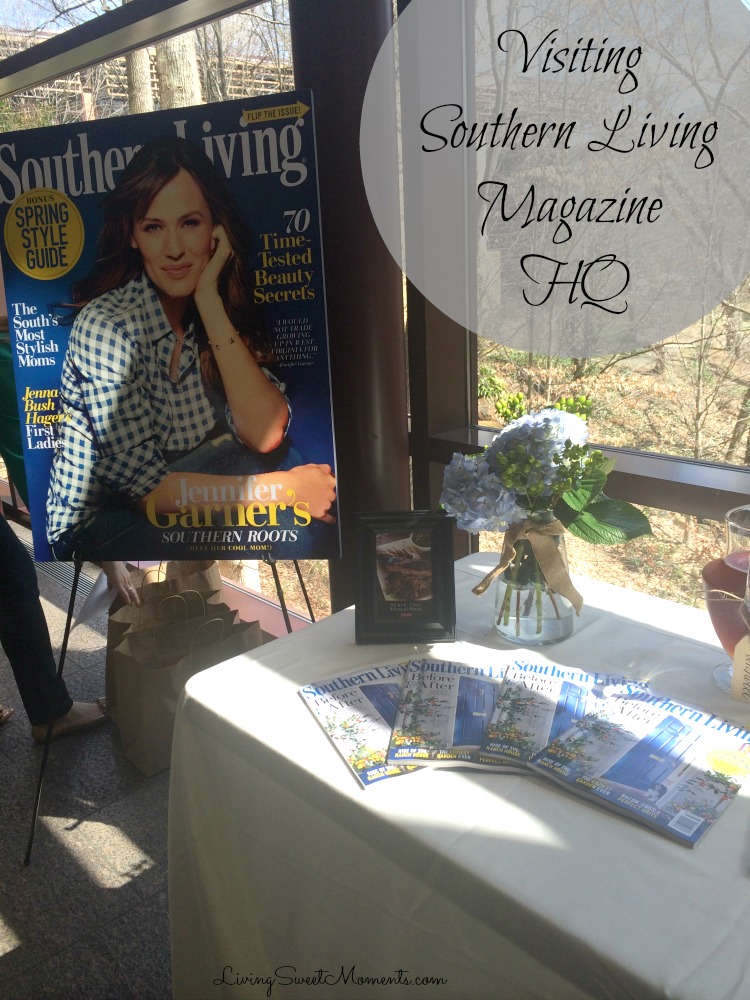 Last week my dream came true, I went to Birmingham Alabama to visit Southern Living Magazine's Test Kitchens courtesy of Delta Faucets. During this 24 hour trip I learned the real meaning of southern hospitality and got to know other 7 food bloggers that I truly admire.
It was truly an honor and a humbling experience that I will never forget. If I was a fan of Southern Living Magazine before now they can certainly call me their "groupie".
Birmingham Alabama is beautiful. The architecture and their woodsy vegetation has a lot of personality. During this action packed 24 hour trip, we got to taste the real flavors of Southern Cuisine Our first stop was at Saw's Juke Joint. The weather was beautiful that day so we spend some time outside getting to know each while sipping blackberry lemonade and trying out Fried Okra and Chicken Wings drenched with white BBQ Sauce. Yum.
We were then invited to come eat inside and the food was absolutely wonderful. Grits, collard greens, pork and all the fixings. Saw's Juke Joint uses authentic Southern ingredients and seasonings. I personally only tasted this kind of cuisine during Culinary School but it was never as good as this one. You can feel that people in this place cook from the heart.
During the dinner, we were fortunate enough to meet Delta Faucet's Representatives and Southern Living Magazine's Test Kitchen Director Chef Robby Melvin. Chef Robby sat down with us and explained a bit the magazine's philosophy, his recipe inspirations and we learned that only 2 people are in charge of ALL the magazine's recipes. Isn't that amazing? I was definitely starstruck. What I loved the most, is that Chef Robby told us that his biggest inspiration and mentor was his Grandmother, just like me.
The next day we woke up bright and early to attend a brunch at Another Broken Egg Cafe. A quaint coffee shop that produces delicious food with lot's of southern influence. Their menu featured everything from fluffy waffles to their delicious omelettes. We first tried their Beignets with an orange marmalade glaze. They were to die for! So much so, that I am trying to recreate their recipe in my kitchen. So far I haven't been very successful. I also tried their vegetarian omelette with home fries and English Muffins. Delicious! I love how their can pair herbs with the right cheese and veggies.
Brunch was also a great time to get to know my other 7 fellow bloggers who flew all over the US just to be here. They are all so talented with incredible personalities. I now follow them and admire all their creations.
After leaving Another Broken Egg Cafe we proceeded to Dorothy McDaniel's Flower Market. It was a beautiful shop filled with whimsical flowers and items. I felt like I was in Alice in Wonderland admiring such beautiful items. In the flower market we were met a florist who has 30 years of experience in flower arrangement. With his autochthonous southern accent, he taught us step by step on how make a colorful flower centerpiece. He also taught us nifty little tricks we can do at home when entertaining. I am not very crafty, nor do I know much about flowers but my centerpiece turned out beautiful.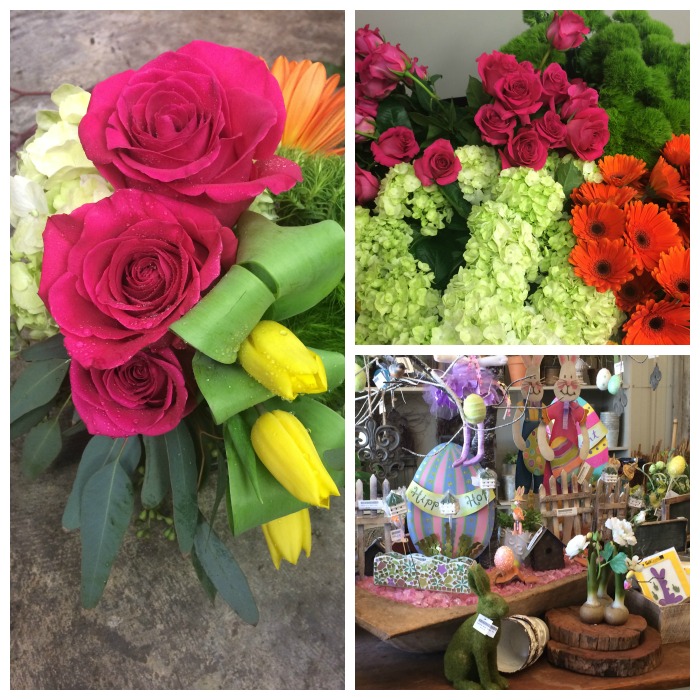 Our last stop of the trip was my most memorable one. Southern Living Magazine's Headquarters. Located inside an woodsy mountain region of Birmingham Alabama, the 3 buildings that the magazine occupies is short of breathtaking. The modern architecture really captured the nature surrounding the building and incorporated elements inside the structure. There are rivers and plants inside the building that connect to the gardens. I needed to pinch myself to realize this is not a dream. I was really there! I can imagine the quaint and warm atmosphere that the employees of the magazine enjoy. No wonder they are so nice and inviting.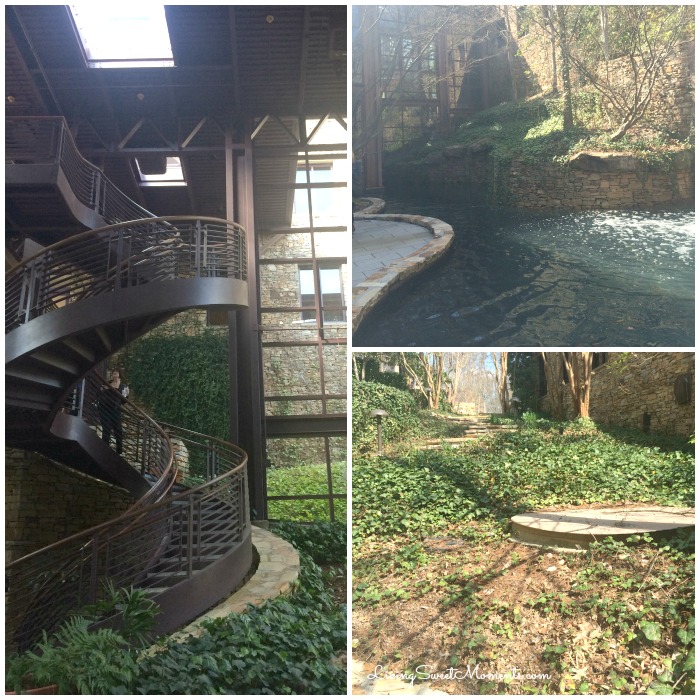 After touring the 3 buildings we went straight to the Southern Living Magazine's Test Kitchens. It wasn't like I imagined at all. I really thought they were more like commercial kitchens filled with stainless steel countertops and appliances. I was completely wrong. Their Test Kitchen's looked like my grandma's kitchen. Warm colors, beautiful tiled backsplash and real wood cabinets. The reason they looked like that is because their recipes need to be recreated by us, the home cooks, so they test it out on the kitchens and appliances we normally use to ensure their recipes work.
We got to try out Chef Robby's food for a future edition of the magazine and will definitely buy out all the newest versions so I can recreate some of his recipes at home. There is a delicious Mushroom Stroganoff with smokey paprika that left me wanting for more (shh spoiler alert for future issue). Sitting in a nice family table and eating Chef Robby's food was my favorite part of this trip and one that I will never forget. We also met Pam Lolley. She produces all the baked sweets for the magazine. She really knows her stuff.
Next we proceeded to see their prop room. Imagine a huge room filled with cake stands, silverware, different colored plates, platters, etc. A collection they have been building up for years. You see them displayed beautifully in the magazine's pages over and over. For a food blogger I felt like a kid in a candy store. Do you think they offer a loaner program? 😉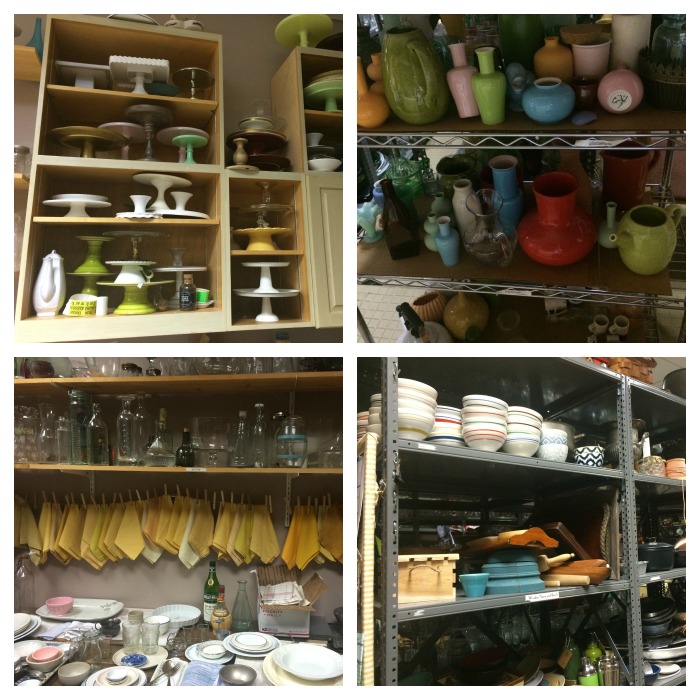 We got to wear aprons and pose for pictures with Pam Lolley (2nd one to the right), pastry recipe tester. Chef Robby Melvin and Delta Faucet reps inside the Southern Living Test Kitchens. We look like we fit right in!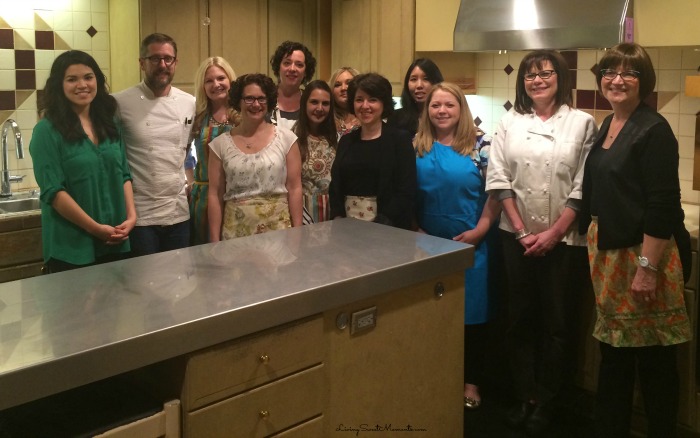 Words cannot describe what these 24 hours meant to me. I was overcome with emotions. We were treated so nicely by everybody. I love how they respect Food Bloggers and the hard work we put in our work everyday. I also left with 7 new friends that I admire and respect.
Opportunities like this doesn't come everyday for a gal like me. I took every second in and again I would like to thank Delta Faucet for making this happen. I would also like to thank Southern Living Magazine for their hospitality and kindness.
Meet the other 7 wonderful bloggers and check out their sites. I am drooling over their recipes.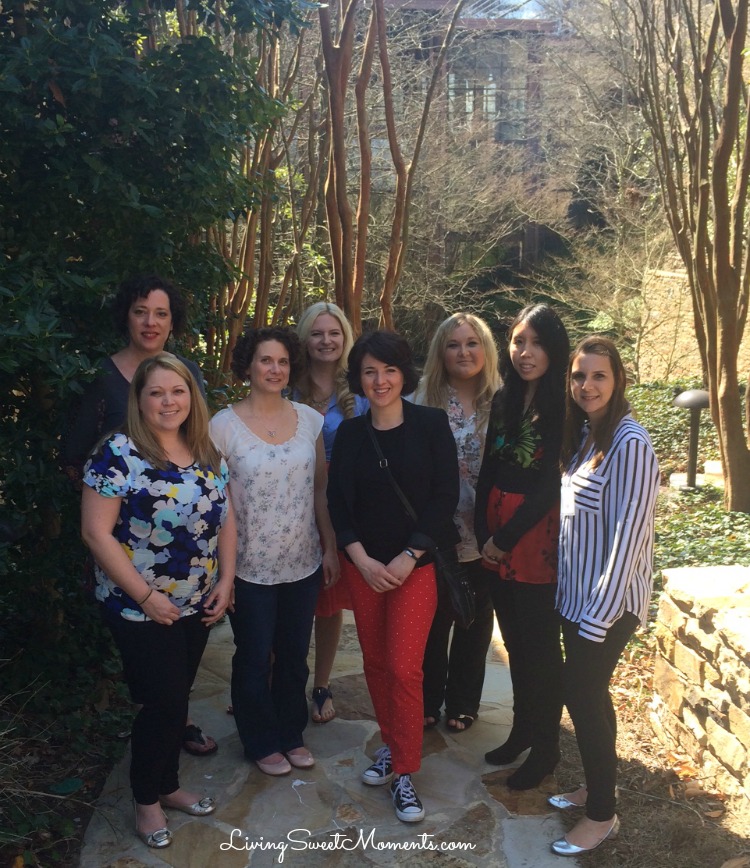 From left to right:  Britni from Play Party Pin, Kelley from Miss Information, Carrie from The Frugal Foodie Mama, Kit from The Kittchen, Emily from Jelly Toast, Jessica from Swanky Recipes, Jennifer from Kirbie's Cravings and me.