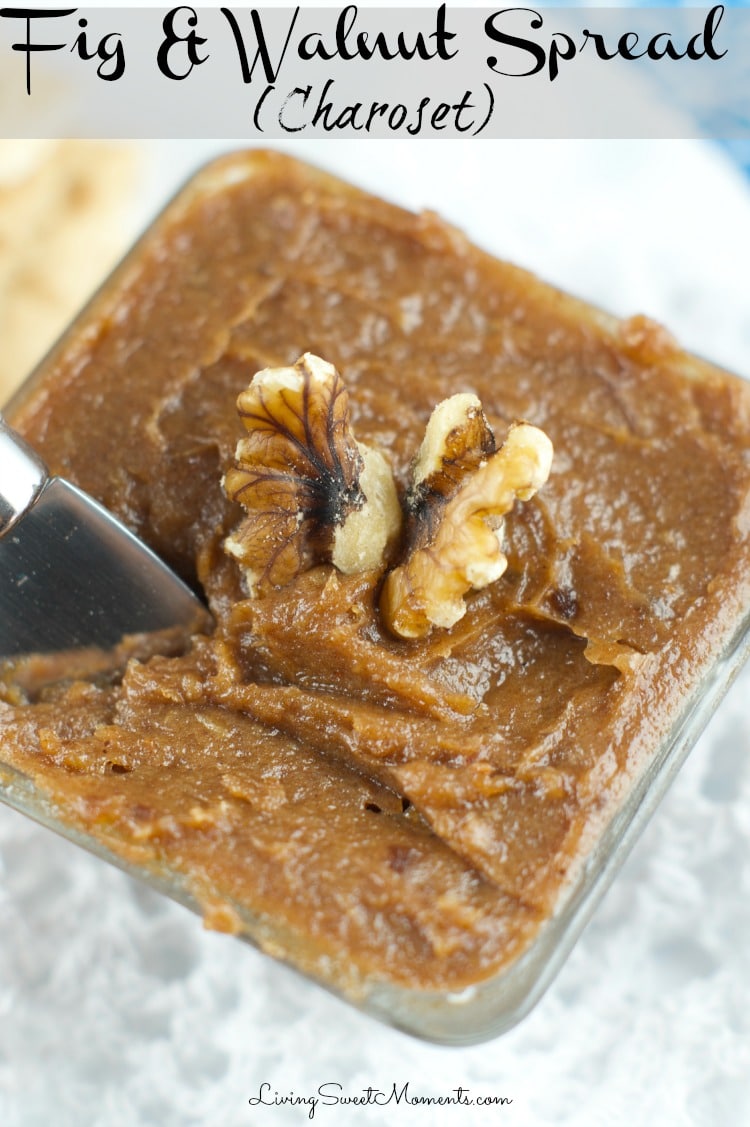 Fig And Walnut Spread (Charoset Recipe)
Made with dates and walnuts. It's the perfect Passover Recipe for your Seder dinner. Easy to make and super delicious spread for matzohs, crackers, apples or by the spoonful. I am so excited by this time of the year where tradition is making me crave delicious seasonal recipes like this one.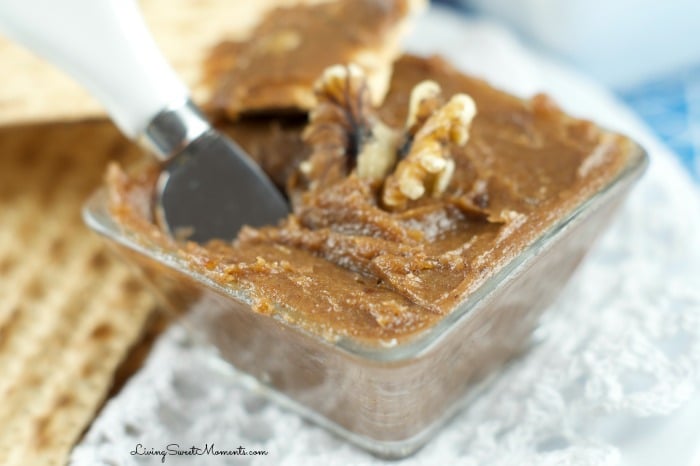 Whether you celebrate Passover or not, this Charoset Recipe is delicious. Imagine a fig and walnut spread over crackers with goat cheese. Perfect for a canapé or an elegant cocktail party. I personally make it for the Seder (the ceremonial Passover dinner), we read a special book and spread Charoset all over the Matzahs. This spread represents the mortar that the Israelites used to make bricks while they were slaves in Egypt. Cool fact huh?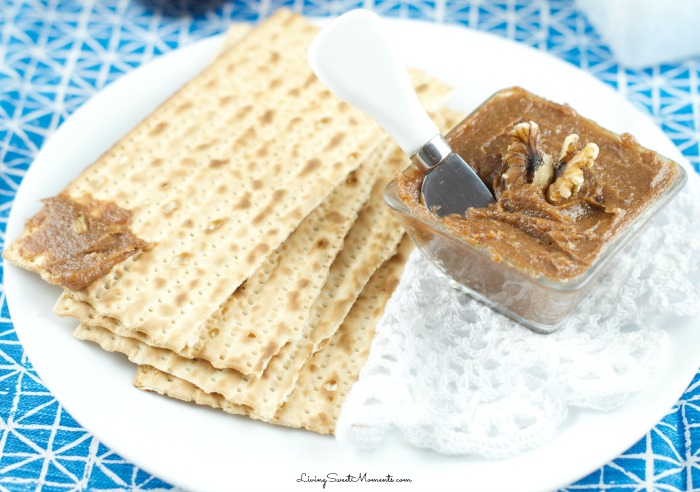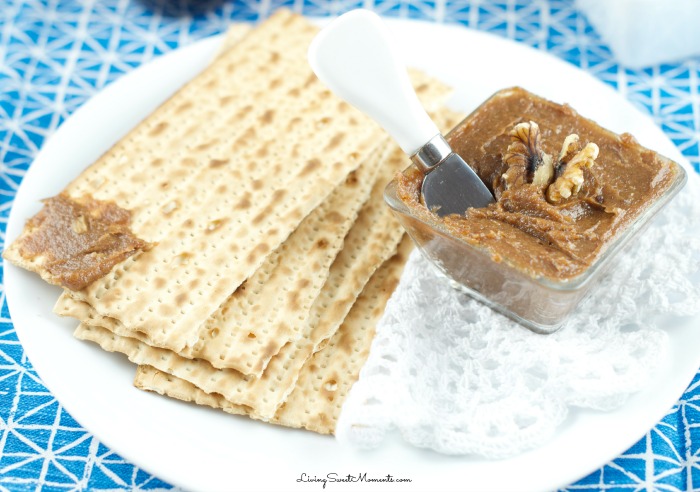 Charoset recipes tend to vary depending on what region you come from. My grandma makes it with with apples and cinnamon and it's similar to apple butter. Other Jews make it with fig and walnuts. The latter is my favorite one of all. It's sweet, nutty with tons of flavor. Every time I use this Charoset Recipe I always make an extra batch just to keep in the fridge.
Forget peanut butter and try this spread on your sandwich. I promise you won't be sorry! Choose to make it with wine or grape juice if you're serving to kids. The best thing is that it only takes a few seconds to make it. No cooking or heating required.
Just toss everything in a food processor or a high-speed blender like a Blendtec and in 50 seconds you got Charoset. One less thing to worry about for Passover. You can also choose the texture you'd like: chunkier or smoother. It will be delicious and tasty anyway.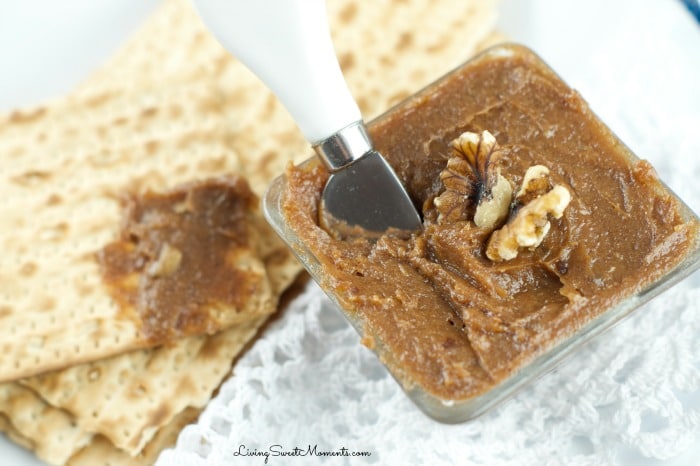 I hope you can make this delicious Charoset Recipe at home. If you do, please tag me on Instagram @livingsweetmoments and/or use the hashtag #LivingSweet – I promise to Repost it.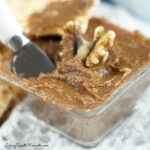 Fig And Walnut Spread (Charoset Recipe)
Servings
:
3
/4 Cup of Spread
Ingredients
1

Cup

of Dried Figs

pitted and chopped in pieces

1/4

Cup

of Walnuts

chopped

1/4

Cup

of Concord Grape Wine

or Juice

1/2

Teaspoon

of Cinnamon

Pinch of Salt
Instructions
Place all ingredients in food processor or blender

Refrigerate until ready to use

Enjoy!