"Disclosure: I received access to pre-screen this movie. All opinions are 100% mine"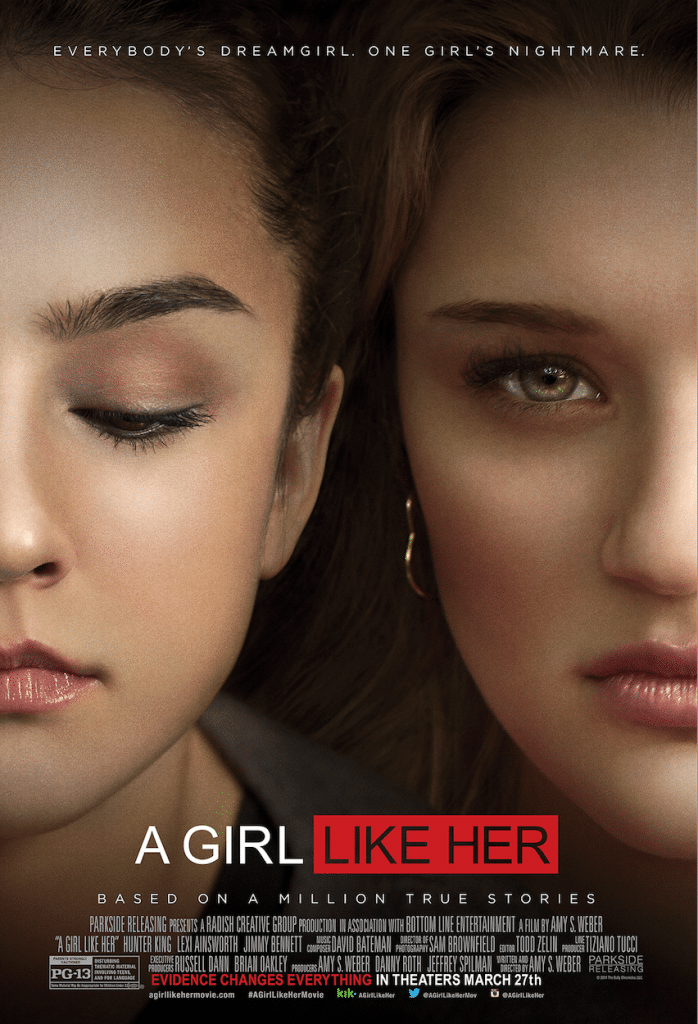 A Girl Like Her Movie Review
There are some movies where yo go to have a laugh, others to solve a mystery. This is the kind of movie that that will open your eyes to the reality of teenage bullying and its consequences. As a mother of little girls, it really shook me to the core and it made me see it from a different perspective.
Synopsis: Sophomore year has been a nightmare for Jessica Burns. Relentlessly harassed by her former friend Avery Keller, Jessica doesn't know what she did to deserve the abuse from one of South Brookdale High's most popular and beautiful students. But when a shocking event changes both of their lives, a documentary film crew, a hidden digital camera, and the attention of a reeling community begin to reveal the powerful truth about A Girl Like Her.
Jessica Burns represents millions and millions of kids who are bullied every year by their schoolmates and peers. It's sometimes hard for parents to notice these kinds of situations since kids usually hide their feelings and avoid telling their parents and teachers simply because of fear of retaliation.
I do hope that A Girl Like Her gets shown not only in theaters but also in schools nationwide. That way, kids who are bullied can get the courage to speak out and for bullies to realize all the damaging consequences that they are having on another human being.
The movie is well made with high quality production and carefully placed scenes. A Girl Like Her opens up in theaters on March 27th. It is definitely a MUST watch so please go a see it with your teenage kids. For more information about the movie please visit: http://agirllikehermovie.com/#trailer and learn more about it.
Check out the complete trailer: