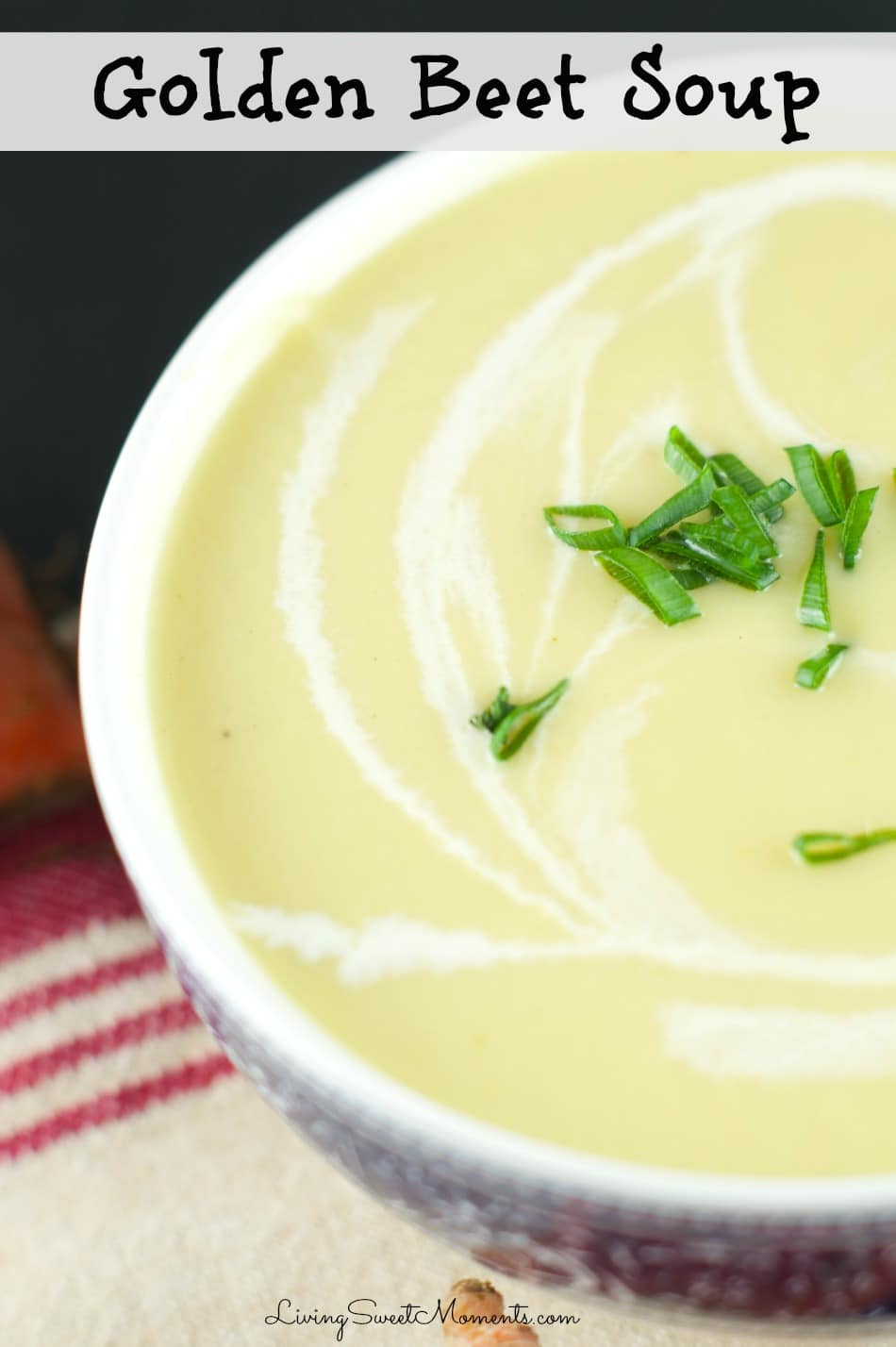 Golden Beet Soup Recipe
Golden Beets are in season so I am taking advantage and making a few dishes using this ingredient. If you've never tried or seen one before, they are super sweet and have a very thick flesh. On the inside,  when they are ripe, they have a bright yellow color similar to a mango. This Golden Beet Soup Recipe is thick, creamy and very satisfying.
If you can't find a Golden Beet on your grocery store, you can certainly replace it with those lovely purple beets. They have similar flavors but the golden ones are slightly sweeter. Yum! Just be very careful and make sure you are using ripe beets for this recipe, you'll know they are ripe when you cut them down and they have a bright yellow flavor as opposed to a pale color. Unripe beets taste bitter and they will ruin your soup.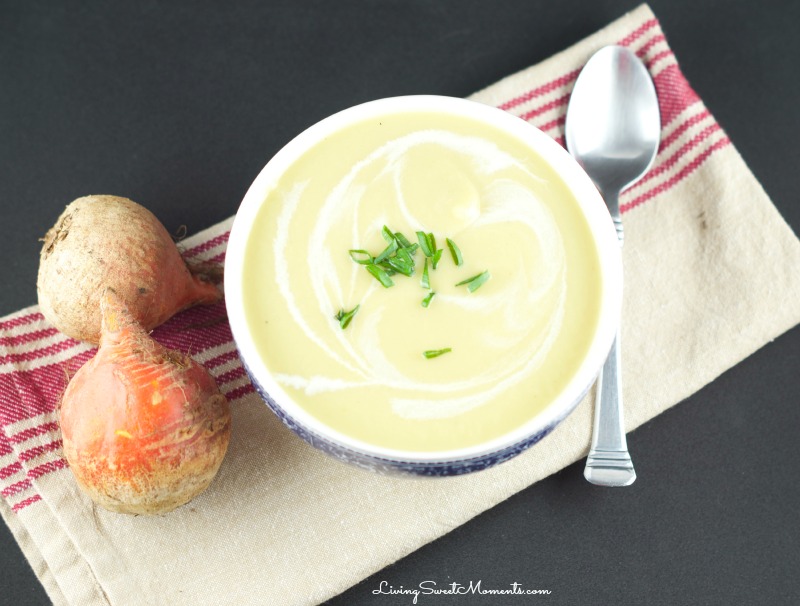 The inspiration for this recipe came to me last year when I went to a restaurant and a soup similar to this one was their special of the night. I've never tried a golden beet before so I decided to give it a try and instantly loved it. It had a very nice deep flavor and a beautiful color.
This Golden Beet Soup Recipe is dairy free, gluten free, vegetarian and vegan so if or any of your family members have dietary restrictions, you can serve this without any problem. My husband liked it as well as my girls – I didn't tell what was inside of course.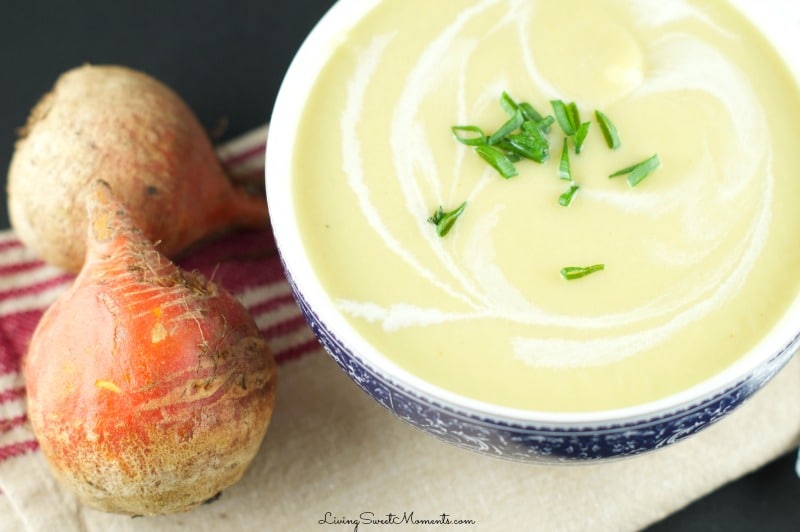 Making it it's very easy and doesn't require many ingredients at all. The golden beets does need some time to soften while they are cooking in water. Believe me, it's worth it!
I hope you can try this yummy Golden Beet Soup Recipe at home. Please come back and let me know what you think!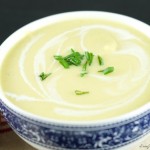 Golden Beet Soup Recipe
Ingredients
6-8

Medium RIPE Golden Beets

peeled and cubed

6-7

Cups

of Water

you may need more

2

Leeks

chopped

1

Medium Onion

chopped

1

Teaspoon

of Ginger

chopped

1 1/2

Teaspoons

of Coriander

1

Tablespoon

of Olive Oil

Salt

Pepper
Garnish
Green Onion

chopped

Cream for drizzling

optional
Instructions
In a large pot on medium heat, add the olive oil and throw in the leeks, onions, ginger, salt and beets. Cook for 10-15 minutes or until the ingredients sweat. Do not let them brown

Add the water and boil over medium heat until the beets soften. About 1 hour

If the water starts to dry out, add some more in 1 cup increments

Carefully blend all the ingredients in the blender. Do it in batches to prevent burning or injury

Bring the blended soup back in the pot and add salt, pepper and coriander. Taste for seasoning and make the necessary corrections

Garnish with chopped green onions and a drizzle of cream (optional)

Enjoy