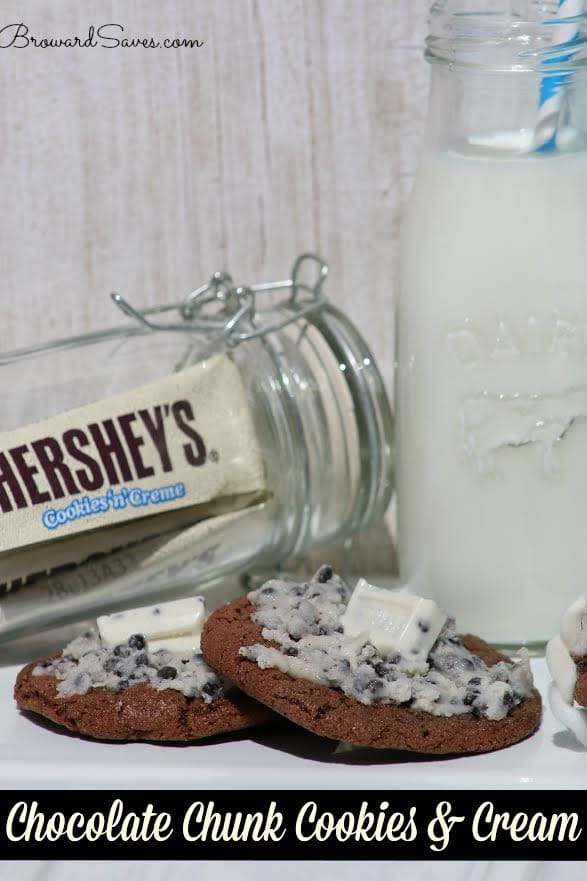 Attention bakers!! It's that time of the year. The Pillsbury Bake Off is taking place now.
Original recipes may be submitted online at www.BakeOff.com now through May 8, 2014. The Bake-Off® Kitchens will evaluate all eligible entries and choose the top 100 recipes to compete at the 47th Pillsbury Bake-Off® Contest Finals at the Omni Nashville Hotel on November 3, 2014.
Here's my submission: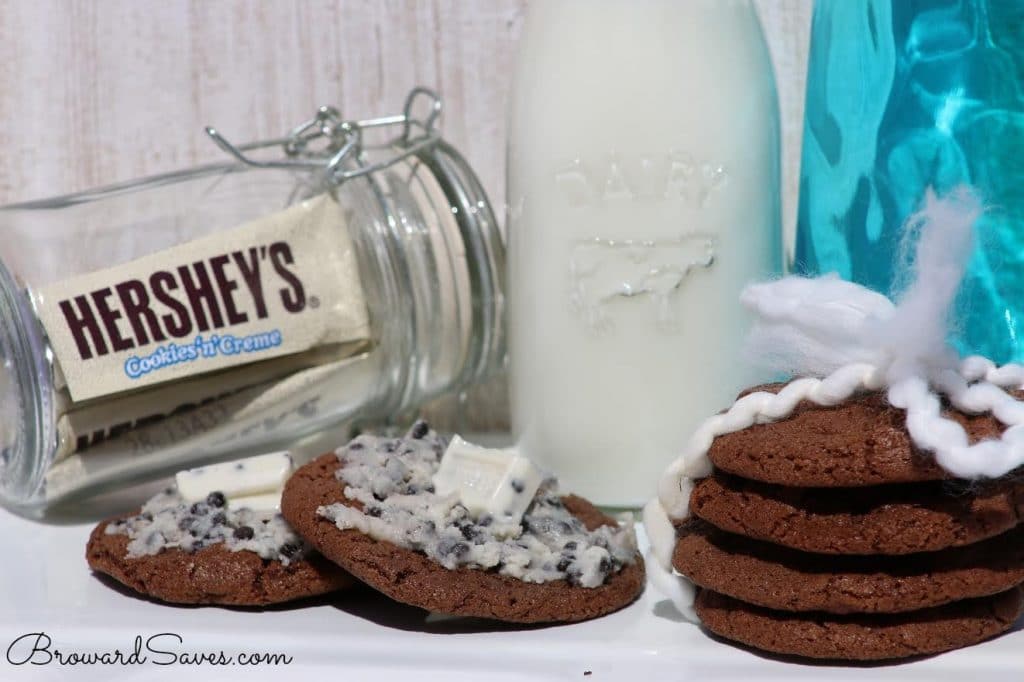 Chocolate Chunk Cookies & Cream Recipe
(Yield 3 Dozen)
Ingredients
2 sticks of butter softened to room temperature (I used salted). 

2 Cups Sugar

2 eggs well beaten

2 Teaspoons Vanilla

2 Tablespoons strong coffee (cooled to room temperature)

2 1/2 Cups Flour

1/2 Cup Cocoa

1 Teaspoon baking soda

1 Teaspoon baking powder

1/2 Teaspoon salt

11.5 oz bag Milk Chocolate Chips (can be any chocolate chip you prefer)

You will need approximately 1 Hershey Miniature Cookies & Cream Cookie for each cookie.
Directions:
Preheat oven to 350 degrees

Mix together sugar, flour, cocoa, soda, baking powder, salt.

Add butter and cream together well. 

Add eggs, vanilla, coffee and blend well. 

Add chocolate chips and mix.

Ball together 1 Tablespoon of cookie dough and lightly flatten with hands. 

Bake on wax papered covered cookie sheet, 3 inches apart for 9 minutes.

Immediately place 1 piece of the hershey cookies & cream miniature on top of the hot cookie. It will being to melt a bit.

Place each cookie on a wire cooling rack.

Melt your Cookies & Cream miniatures in a double boiler slowly. Once melted, use a frosting tool to apply the melted cookies & cream candy bar to the top of the cookie.  Place on wax paper to cool.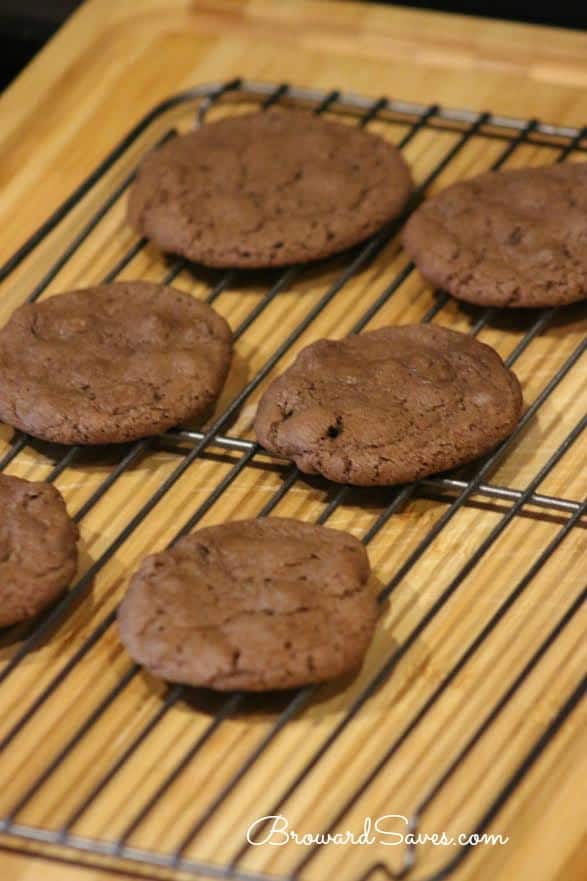 Yum!! These delicious chocolatey cookies are topped with the most delicious Herhsey's Cookies & Cream cookies. They are crunchy, chewy and everything in between. Try it at home and let me know how they turn out. I promise you will love it because they are so pretty and easy to make. You can also choose a different cookie.