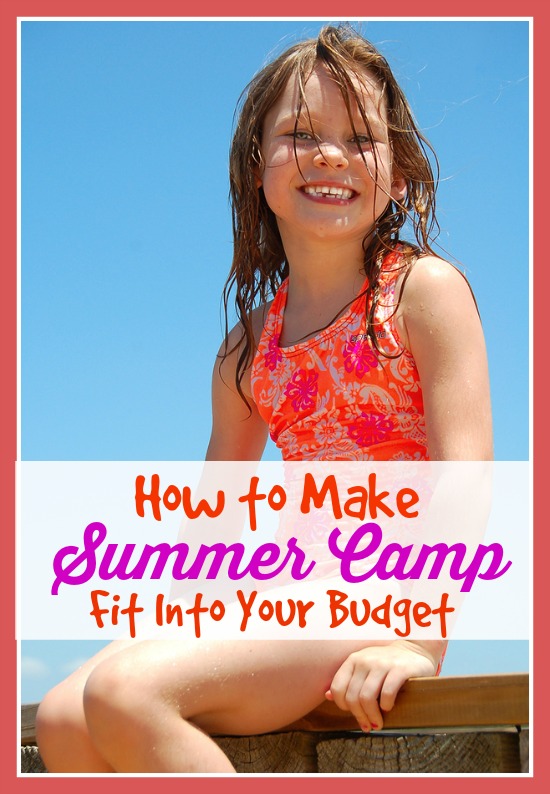 How to Make Summer Camp Fit Your Budget
Most parents love the idea of letting their children attend a summer camp. It is not only a great way to let them have freedom, but also a great learning experience full of friendships, adventure and songs. While summer camp may be something on your mind for your child this season, your budget may be telling you it is out of the question; however here are some tips to make it fit.
How to Make Summer Camp Fit Your Budget
Take a deduction on your taxes. Day camp often qualifies for a tax deduction for dependent care costs. Check up on the IRS's website to see if the one you are considering will qualify. You might now get the money up front, but you may get it back when you file your taxes.
Ask about financial assistance. Many camps are run by non-profit organizations that often have financial assistance for those that need it. Unlike many financial assistance programs, you can have a modest income and still qualify for all or part of your camp fees to be covered. Make sure you inquire about them early because the funds often deplete quickly.
Help your child earn his or her way into camp. If the camp is run by an organization like the girl scouts, Camp Fire Boys & Girls or Boy Scouts, your child may have the opportunity to earn free camp by raising funds during sales during the year. Find out how they can if it is an option and help them earn it.
Look at the YMCA for low cost camps that often are on a sliding scale rate. These are usually day camps that are for a week or two during the summer that focus on sports or the outdoors. Also, check with your local parks and Rec for such camps as well. You can often get in on these for less than $100 with financial assistance available.
Look into discounts. You may get a deal if you are enrolling more than one child or if you register early. Many camps also offer a discount if you refer other children who register.
Volunteer to bring costs down. If you have the time for it, you may be able to get your child into a camp for free or very low cost if you volunteer as a cook, consoler or maintenance person. Most camps also need a nurse or two on staff so if you have the degrees ask if you can volunteer for a reduction in rates. 
Make the camp trip short. While many parents think camp means a month or more, there are plenty of camps that are only a week or weekend long and they are still great for your children to get the fun time in. 
Pay for individual classes rather than a program. You may be able to find individual classes that are run through local schools or universities for a low cost. 
Avoid paying for childcare on top of day camp by using any vacation hours you have if your place of employment offers them. Leave work early on those days and pick your child up directly from camp.