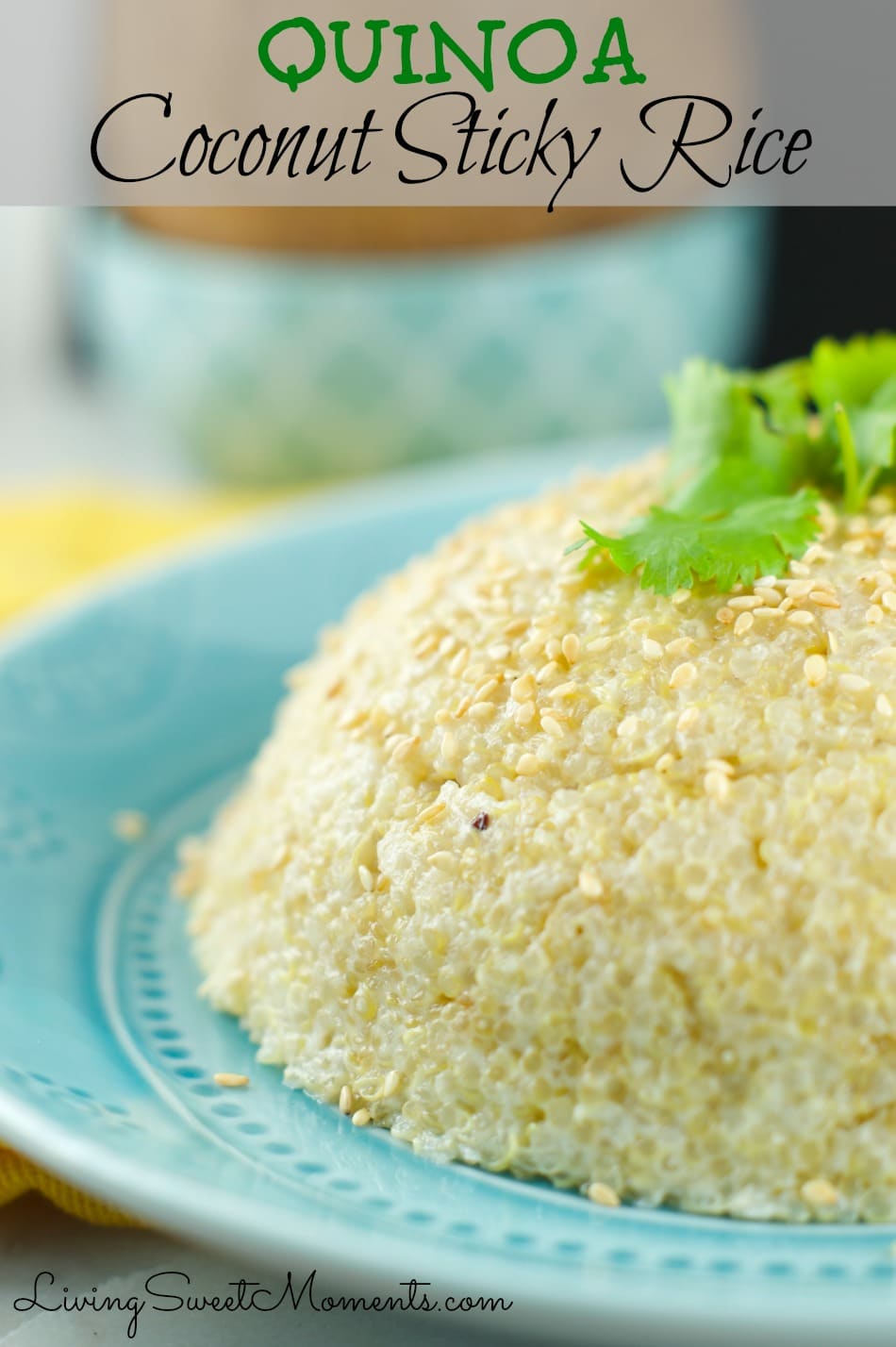 Quinoa Coconut Sticky Rice
I know the title of this recipe sounds confusing since there's actually no "rice" in here. The Quinoa replaces the rice and creates this wonderful texture and flavor. If you're looking for a quick and exotic side dish for dinner, then give this one a try.
Lately I've been posting tons of Quinoa Recipes on the site, from side dish to entrees, but I am not stopping, there's a few more on my mind that I am crossing my fingers will work. That's typical of me, when I grab a new ingredient I try to transform it in any way I can. My kitchen is my lab and Quinoa is definitely my experiment.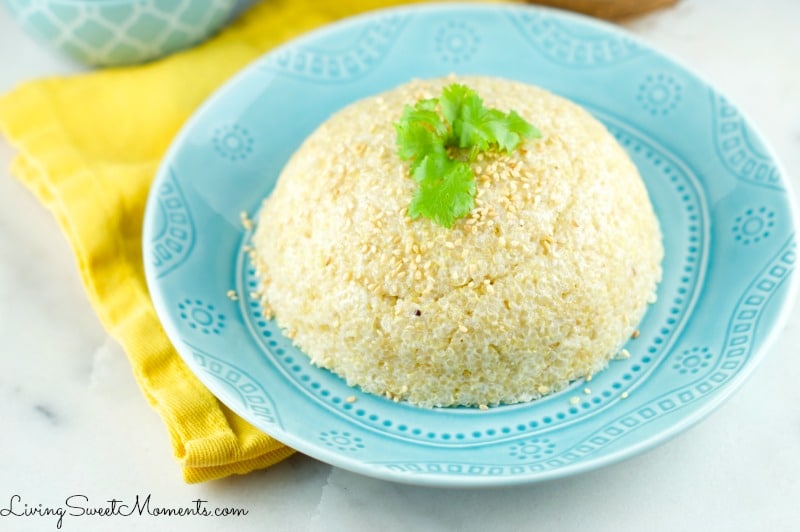 Being Venezuelan, I grew up eating coconut rice. It didn't necessarily have the "sticky" rice texture but it had tremendous flavor. When I came to the states I tried this new consistency and loved it. I wondered what happened to Quinoa when you add a bit more liquid that it need to absorb, and the results were wonderful. The coconut flavor is very predominant and combined with the thick texture and the ginger I add at the beginning, it's now my favorite side dish.
My friend was telling me a new technique with the coconut, that you burn it a bit at the beginning and then add the rice when it turns brown. I've never tried it before but I am willing to give it a shot. I'll let you know the results soon.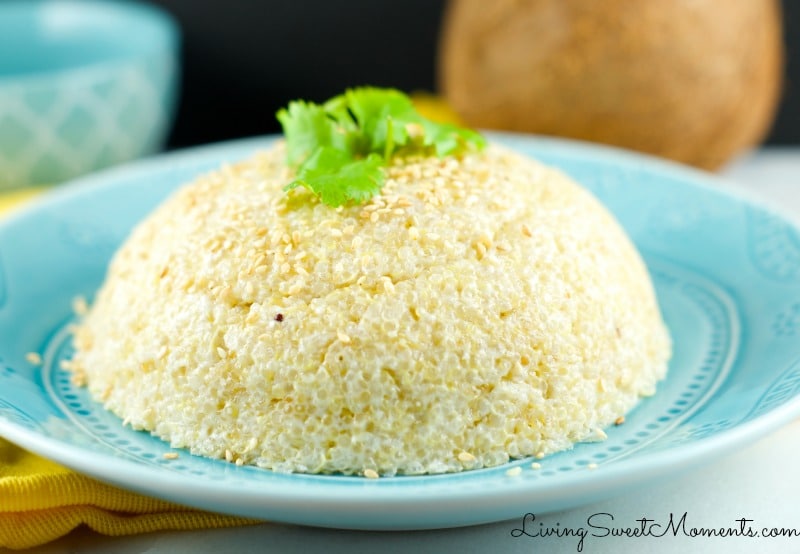 If you're hosting a dinner party or a pot luck, consider taking a batch of Quinoa Coconut Sticky Rice. Your guests will love it! It's packed with flavor and it's something different that I am sure they've never tried before (unless they are fans of this blog ).
So what do you think about this recipe?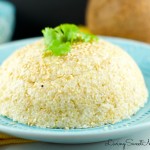 Quinoa Coconut Sticky Rice
Ingredients
1/2

Teaspoon

grated Ginger

1

Teaspoon

Olive Oil

3/4

Cups

Quinoa

uncooked

14

oz

Can of Coconut Milk

Salt and Pepper to taste

Sesame seeds for garnish

optional
Instructions
In a saucepan, place the olive oil on medium heat

Add the grated ginger and stir until it softens

Add the Quinoa and stir until it's coated with the oil and ginger

Pour the coconut milk, salt and pepper. Stir until it boils

Place a lid and lower the heat down to low

Cook until the Quinoa absorbs all the moisture, approximately 12-15 minutes

Open the lid, fluff with a fork and serve

Sprinkle sesame seeds on top (optional)