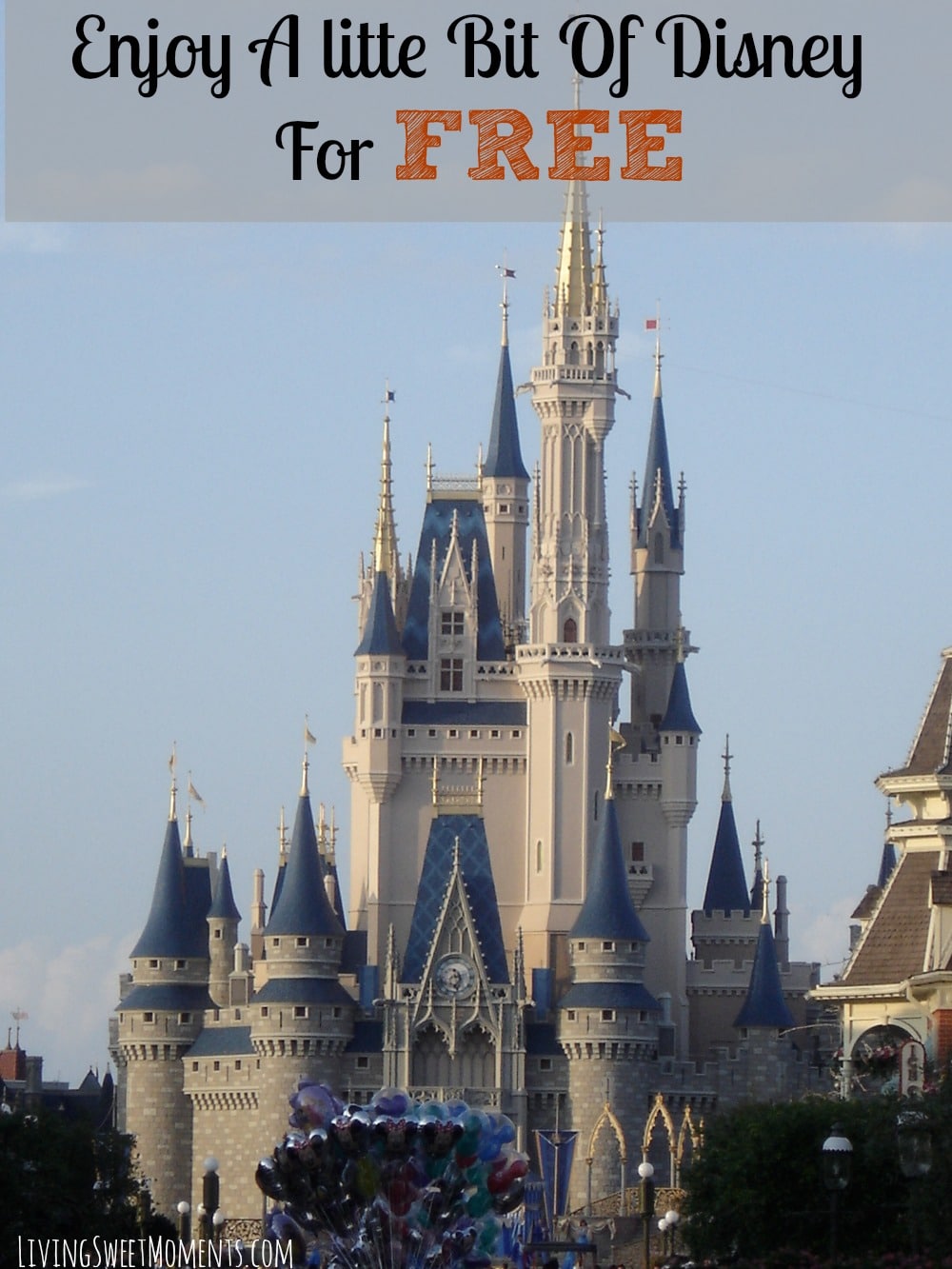 Enjoy A Little Bit Of Disney World For FREE!
A lot of families save up for months or years to be able to afford the Disney World vacation of their dreams, but you can enjoy just a little bit of Disney World for free.
When you find yourself in Orlando for other reasons, have a couple hours to spend in town while on a road trip or have a long layover, a full priced ticket for the day does not make sense.
However, there is plenty to still see and do that lets you get a little bit of that Disney magic into a day. The best part is, there are several free things to do, and if you want to splurge on lunch or dinner you can even get in a little more Disney fun.
Check out these free Disney World perks that anyone can take part in, they might even give you the push you need to start saving for a long Disney vacation of your own.
Disney on the Water
Disney is built around several bodies of water, and at the right time of day and year you can enjoy being on the water with Disney. Every night the Electric Water Pageant winds its way across Seven Seas Lagoon, and you can watch the show from outside the parks. Trails wind their way around the Bay and Lagoon so bring a blanket along and watch the show, which begins every night at 9 pm.
Take a free boat ride aboard one of several options that serve as an alternate form of transportation on the many waterways connecting the resort. Time the boat ride right and you can watch the Electric Pageant on board, or get a view of the fireworks show at Magic Kingdom.
The Boardwalk
Disney's Boardwalk is an entertainment complex on the resort, but not inside any of the admission charging parks. In the evenings this part of Disney World provides free Disney entertainment for anyone that has a couple hours to waste.
EPCOT is right next door and like the Magic Kingdom they have a firework show that can be seen from several points along the boardwalk.
Animal Kingdom Lodge
If you or the kids love animals and the zoo, Disney runs several, including a free viewing zoo at the Animal Kingdom Lodge. Simply notifying the attendant at the resort that you are interested in viewing the resort, dining at the restaurant or visiting a guest makes it possible to visit the Lodge– and getting a look around at the resort is the goal here.
The African savannah where the animals are kept are within viewing of guests from several different points of the hotel.
Downtown Disney
Downtown Disney is another entertainment hub on Disney resort property that is free to enter and experience. Downtown is filled with shops, restaurants and clubs, and you can actually find a lot of locals that come out for the entertainment that comes through town. If you only have a couple hours, you can get a show ticket to one of the venues here and be on your way after Disney fun.
Take a Walk in Paris
Everyone has wanted to stroll through the streets of Paris at one time or another, and you can do that at Disney World. There is a miniature Eiffel Tower in EPCOT, which is large enough to be seen from outside the park.
Free boat rides are given in the canal that leads from the rear of EPCOT to the BoardWalk, but there is also a path that winds along the canal and through shaded parks that can be especially romantic to walk through when the Tower is lit up at night.