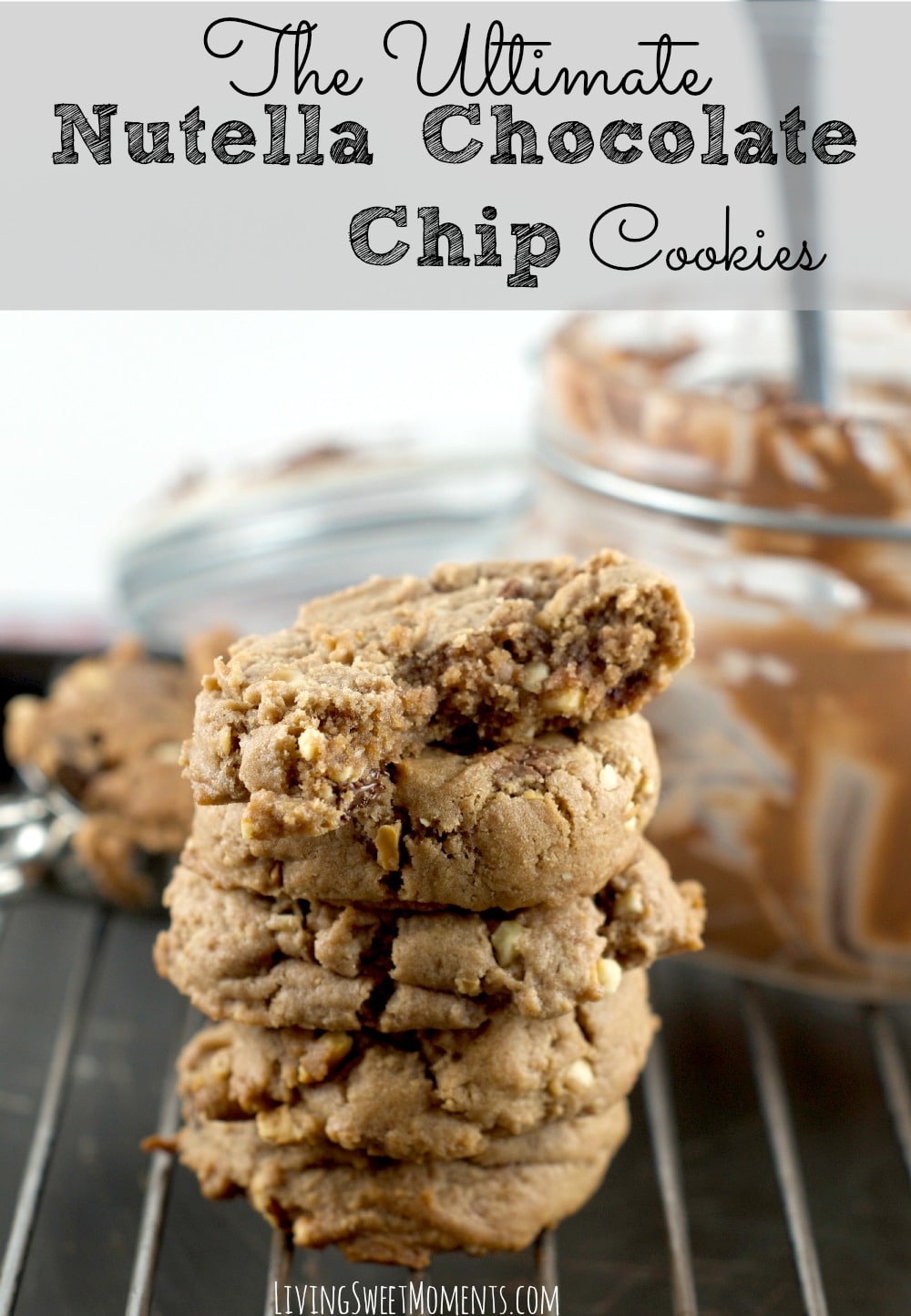 Love Nutella? Love Chocolate Chip Cookies? How about we marry them together into this Ultimate Nutella Chocolate Chip Cookie Recipe? Crunchy on the outside, soft and fudgy on the inside.. Chocolaty, nutty.. Pure bliss.
Just when you think that Nutella can't get more decadent I make this.. Try it and see how delicious this cookie marriage is.. It took me a while to come up with the perfect baking ratio.. I used more brown sugar than white one since I like the softness and the butterscotch flavor. Also, I added the same amount of chocolate chips to tasted hazelnuts.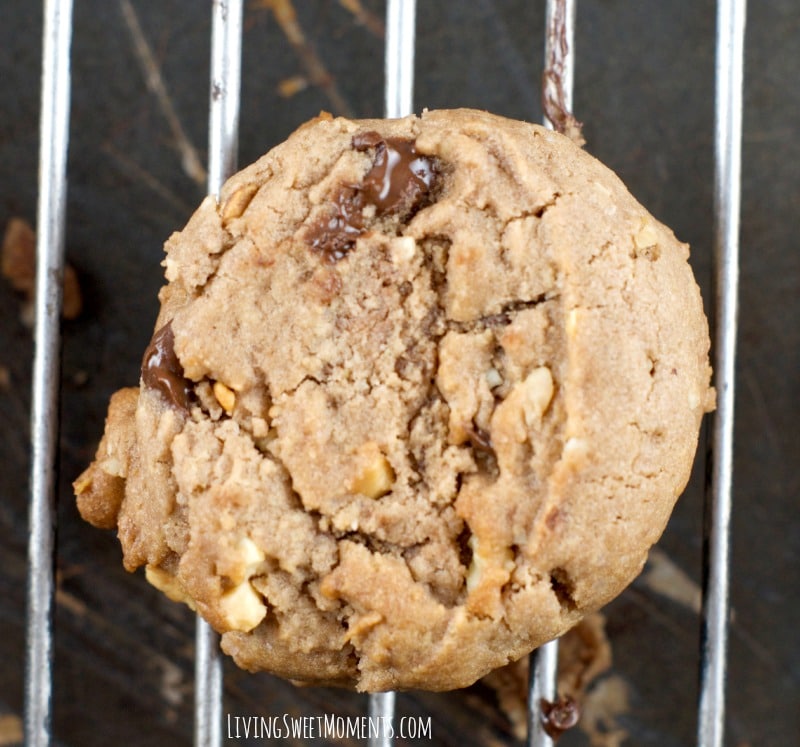 It's fun experimenting with cookies and different flavors. When baking with Nutella, it's important to give it some back up flavoring because as soon as it hits the heat it loses flavor. Have you every tried a Nutella Cupcake that doesn't really taste like Nutella? That's because they used vanilla instead of real hazelnut extract in the recipe. This little detail changes the whole flavor of the cookie.
Another thing to keep in mind when making this The Ultimate Nutella Chocolate Chip Cookie Recipe is to  "cream" the butter and sugars together before adding the rest of the ingredients. It will make the cookie soft, chewy and spreadable.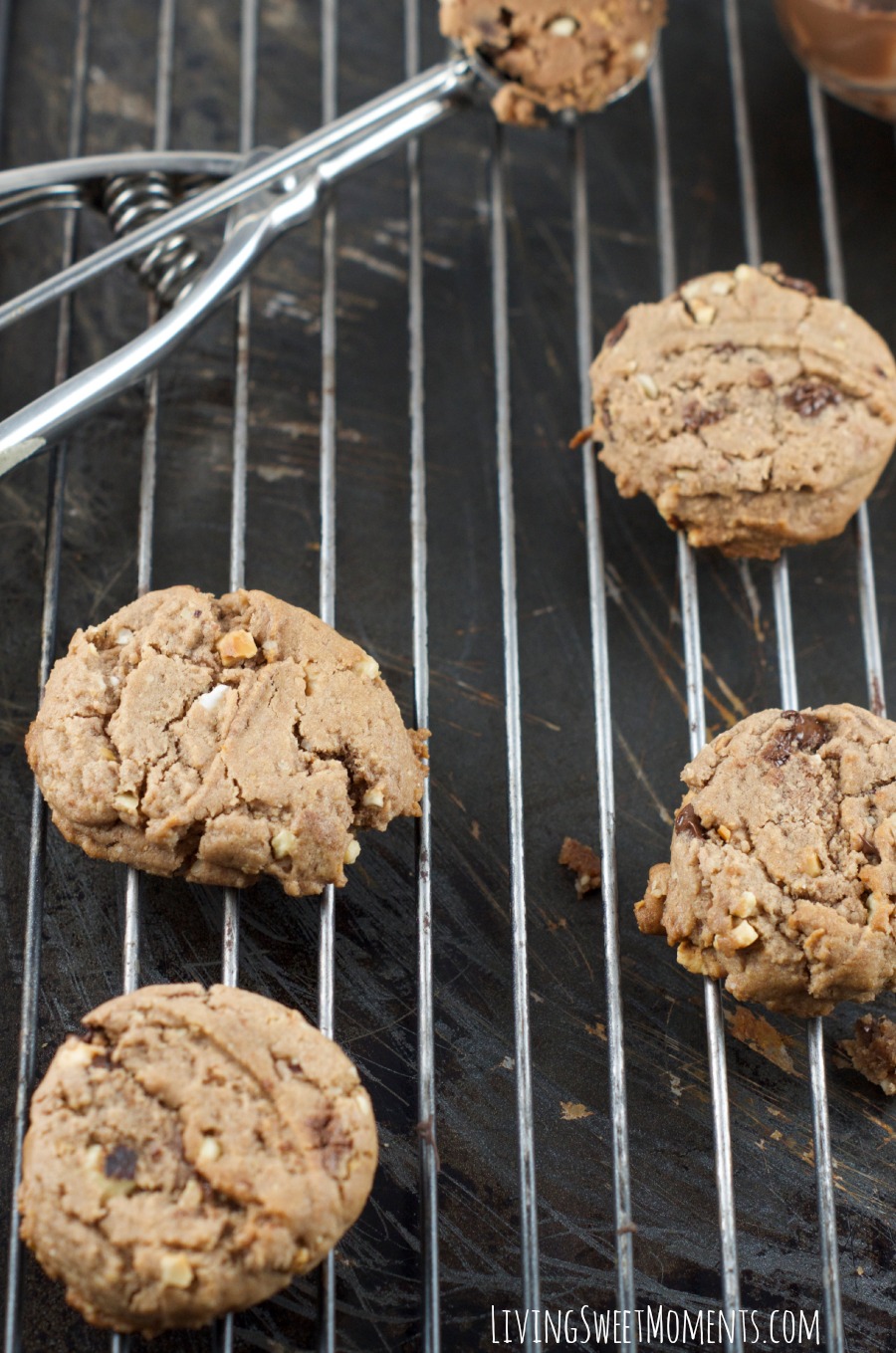 Also, to get a nutty texture is to add some chopped hazelnuts to the mix. If you're not a fan of them you can substitute for more chocolate chips or chopped walnuts. But I think the combinations of hazelnuts, nutella and real hazelnut extract makes the flavor stand out on these cookies.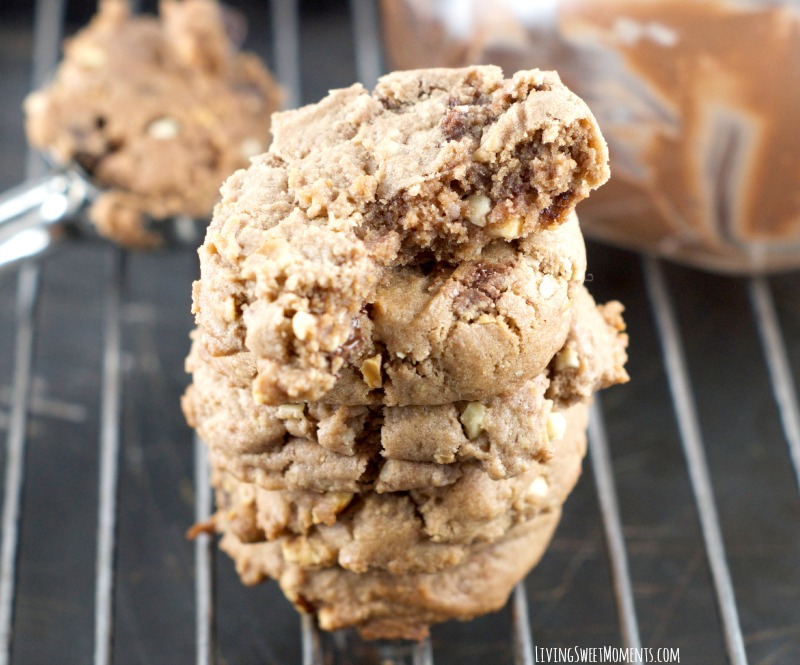 Next time I will definitely make a double batch so I can bake and freeze the rest. To thaw simply leave in the fridge overnight and bake. I use an ice cream scoop so they can all be the approximately the same size and bake evenly.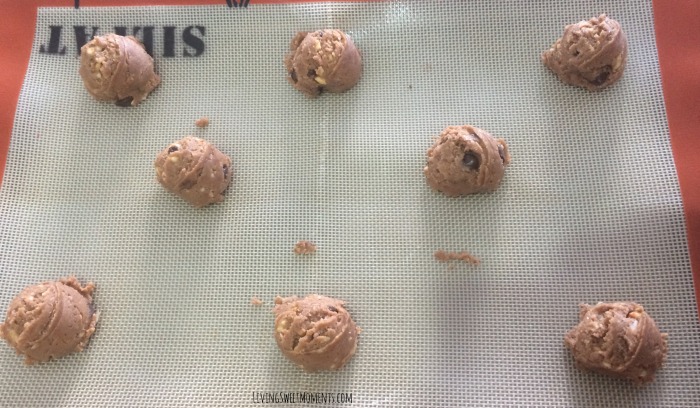 Ready to make  The Ultimate Nutella Chocolate Chip Cookie Recipe? Get your apron on and let's rock!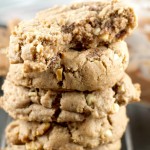 The Ultimate Nutella Chocolate Chip Recipe
Ingredients
3

Cups

of Flour

1/2

Cup

of granulated sugar

1 1/4

Cup

of Brown Sugar

3/4

Cup

of Nutella

You can add up to 1 cup

2

Eggs + 1 Egg Yolk

1

Teaspoon

of salt

1

Teaspoon

of Baking Soda

1

Teaspoon

of Baking Powder

1

Cup

of Hazelnuts

1

Cup

of Semi-Sweet Chocolate Chips

1 1/2

Teaspoon

of Pure Hazelnut Extract

2

Sticks of Unsalted Butter

Room Temperature
Instructions
Preheat Oven to 350 Degrees F.

Line 2-3 cookie sheets with parchment paper or a silicone mat

Using a stand mixer on Medium speed cream the butter, sugar and brown sugar for 3-4 minutes

In another bowl, mix the flour, salt baking powder and baking soda

To the mixer add the eggs, pure hazelnut extract and Nutella. Mix for 2-3 minutes

Add the flour mixture slowly and let it combine

Finally add the chopped hazelnuts and chocolate chips. Mix for one minute

Using an ice cream scoop, spoon the cookie dough on the cookie sheet. Keep them well separate so they spread well

Bake for 10-11 minutes until browned. They will still be a tad soft in the middle

Remove from oven and let them cool on a baking rack.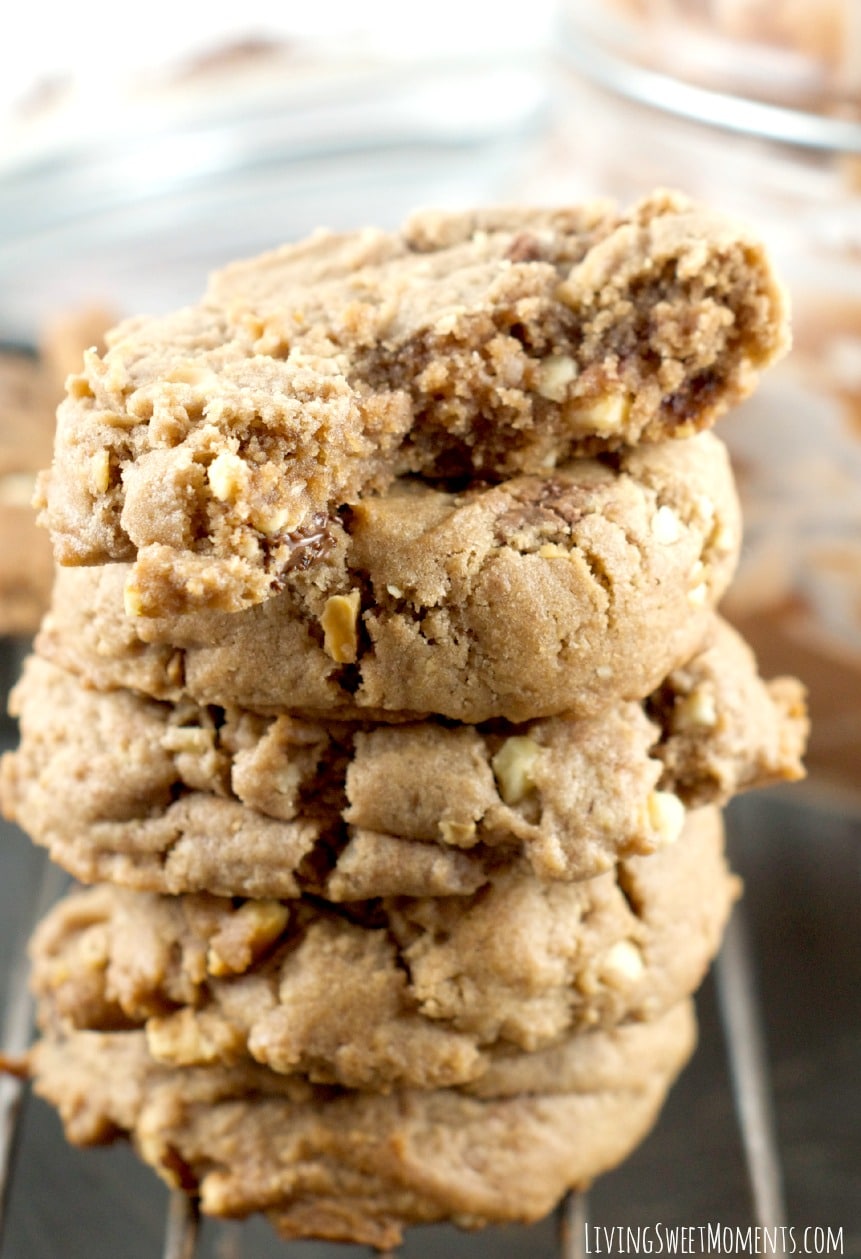 LOVE NUTELLA?? ME TOO!! Try these recipes!