Learn How To Keep Kids Active This Summer with easy tricks to keep your kids motivated without the need to use electronic games or TV. 
This post is Sponsored by Mirum on behalf of Schwinn Bikes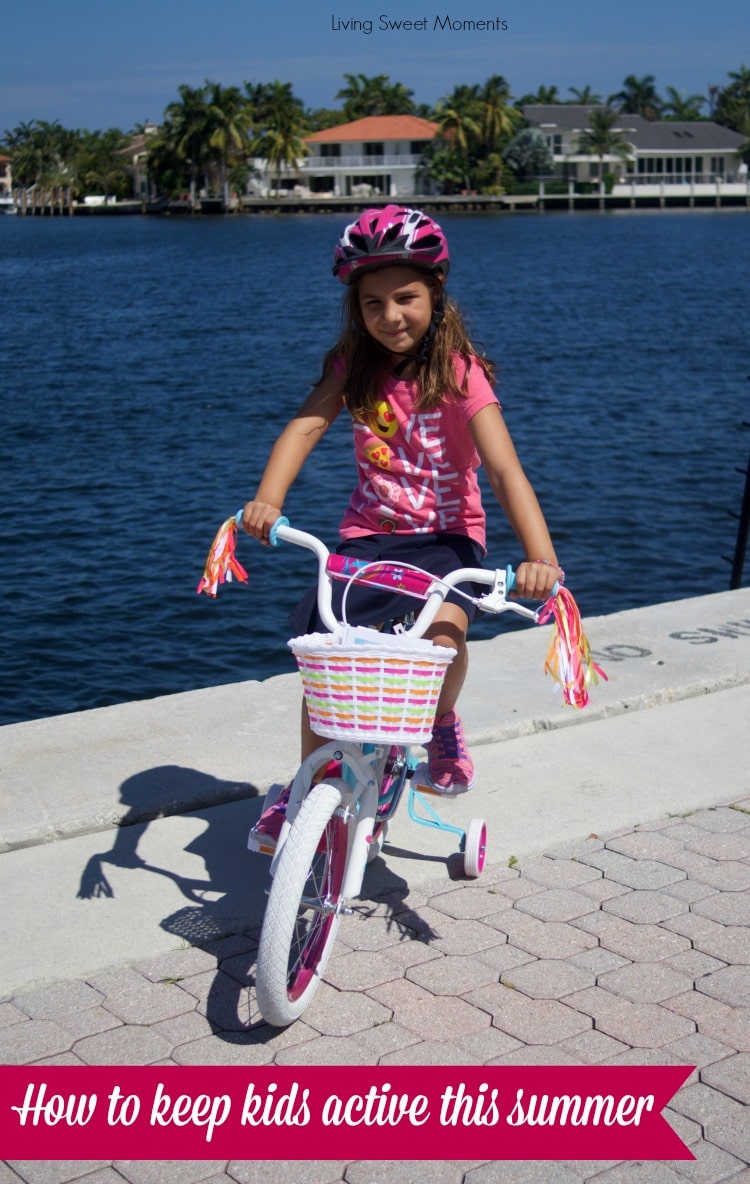 How To Keep Kids Active This Summer
Can you believe summer is 3 weeks away? On one hand, I am excited about waking up later, not assisting in homework and driving every day to after school activities. On the other, summer is 10 weeks long, too long I would say.
Although this year flew by, my daughters and I need a break. The first week they will be allowed to spend the day watching TV in their pajamas for as long as they would like. But after the week is over, that's it.
Time to go outside, enjoy the beautiful outdoors and keep them active. But, if you're kids are like mine, they will start complaining about how they're tired, they want to watch TV or play on the Ipad. My little one would allege that it's summer, time to relax.
So before that happens, I've come out with a few tips on how to Keep Kids Active This Summer.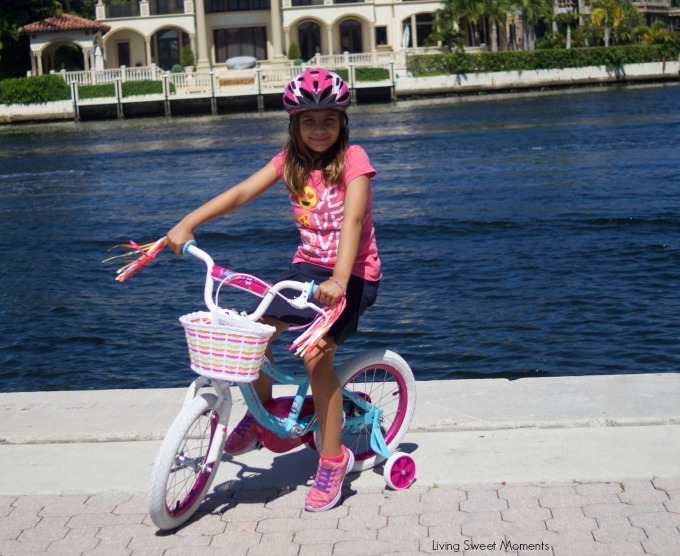 Teach them something new: whether is riding a bike, kayaking, skateboarding, or any other physical activity that they didn't do before, this is the time to learn. My 7-year-old fell off her bike 3 years ago and has been afraid of trying. She spent last weekend with her new Schwinn SmartStart bike and she's been riding it every day.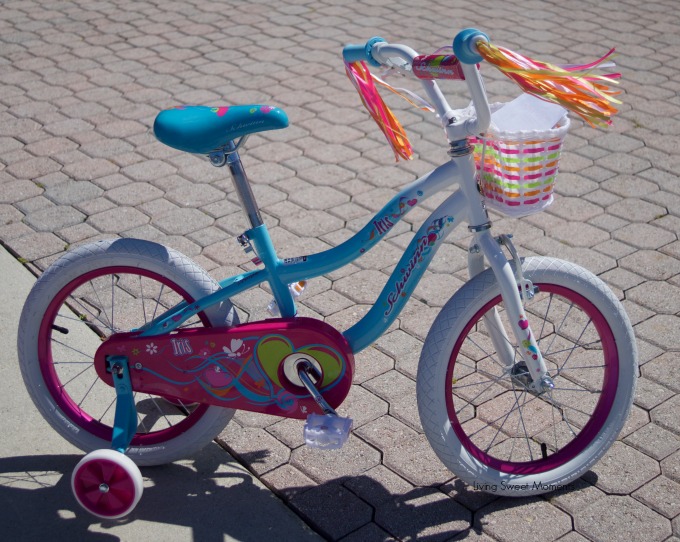 Her new Schwinn SmartStart bike is designed with your kid in mind. Comfortable seat, handlebars, a basket to place her game and toys, and improved leverage when pedaling.
Take them to a body of water every daily (or as often as you can): here in Miami, the heat and humidity are high during the summer. To keep them cool and motivated we take the girls to the community pool almost every day. Then on the weekends, we go to the beach. They spend at least 2 hours swimming, playing, and frolicking. They won't even realize that they're exercising.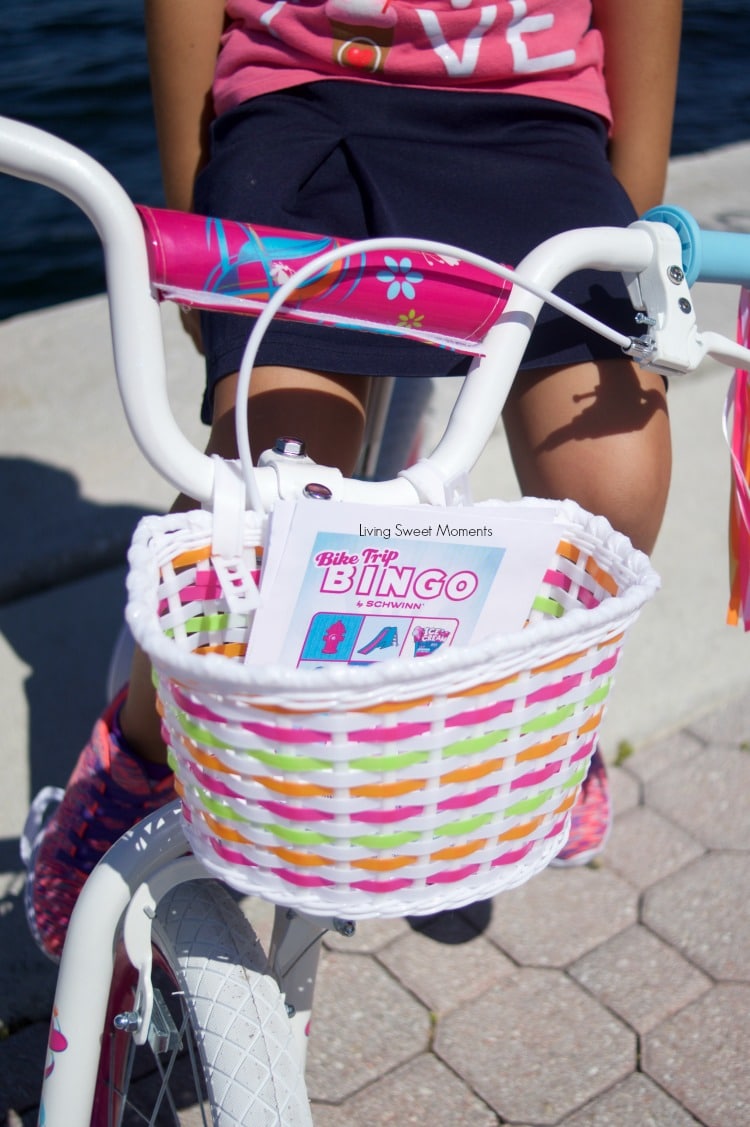 Play indoor games outside: Board games, toys, etc. Bring them all outside and let the kids find a nice shade to play. Schwinn has a cool bingo game printable that my daughter always carries in her bike. When she spots a kid in the playground, she invites them over for a game. Click HERE to print yours.
Keep them hydrated and well fed while outside: hungry and thirsty kids will be less likely to go outside. I try to pack a large insulated bag with bottles of cool water, tons of cut up fruit, celery sticks, baby carrots, nuts, and sandwiches.
Apply a generous amount of sunscreen every day: even if they're not going to the beach or pool, summer has a lot of hours of daylight. That's why I apply sunscreen a few times a day. For the playground, I place sun hats or baseball caps.
Finally, enter the sweepstakes below for a chance to win a FREE BIKE!
Schwinn SmartStart Bike Trip Bingo Sweepstakes

Got any tips to share? Plase leave a comment below.