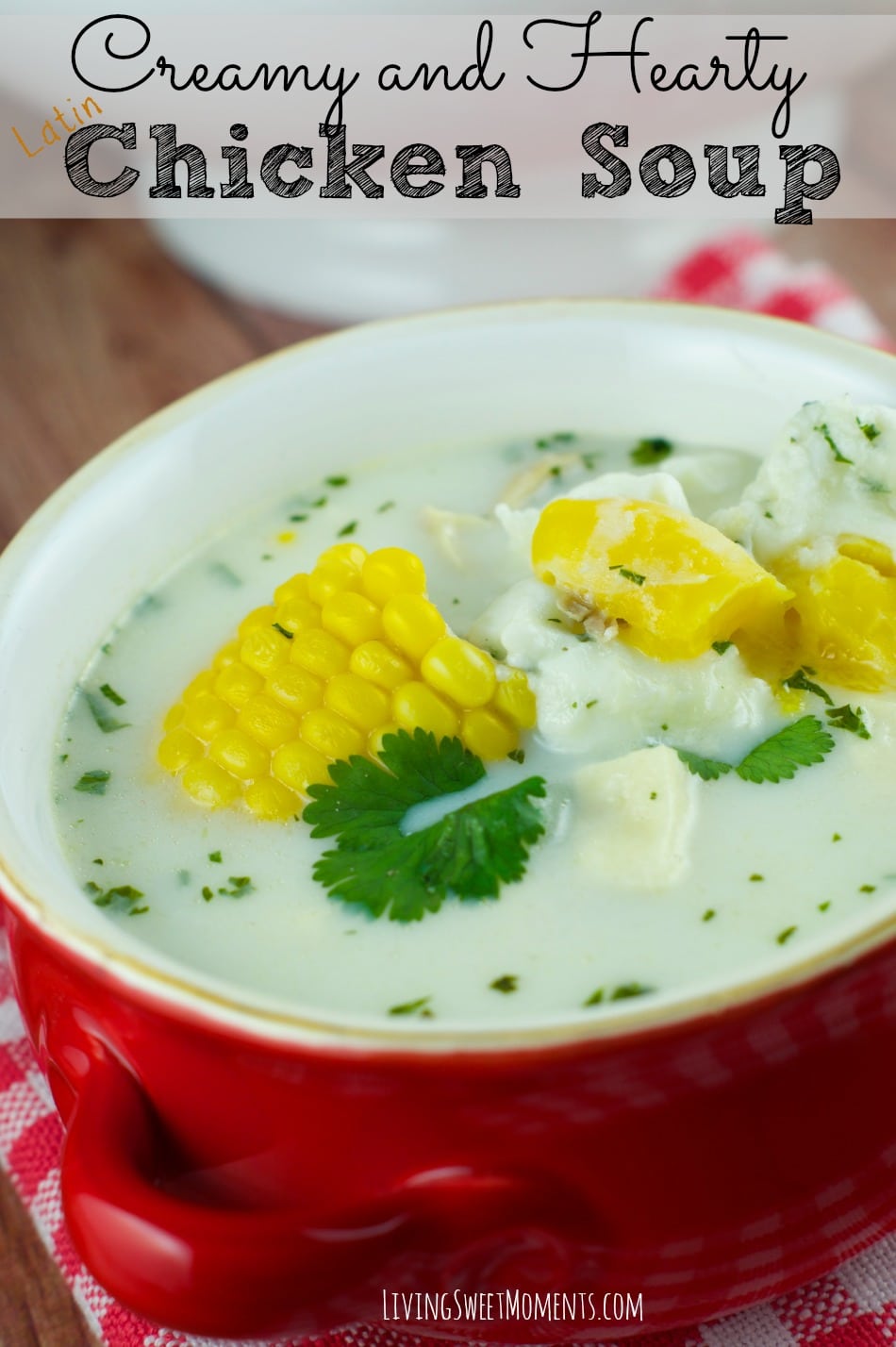 Winter nights deserve comfort food and this Latin Chicken Soup Recipe does just that. Warms you up from the inside and will fill you up for hours of winter fun. This soup (a.k.a Pisca Andina) originates from The Andes portion of Venezuela, it gets very cold up there and this is the typical soup to warm up. There are many versions of this soup, some have chicken or beef, others don't have any kind of meat at all. This is my personal version of the Pisca Andina.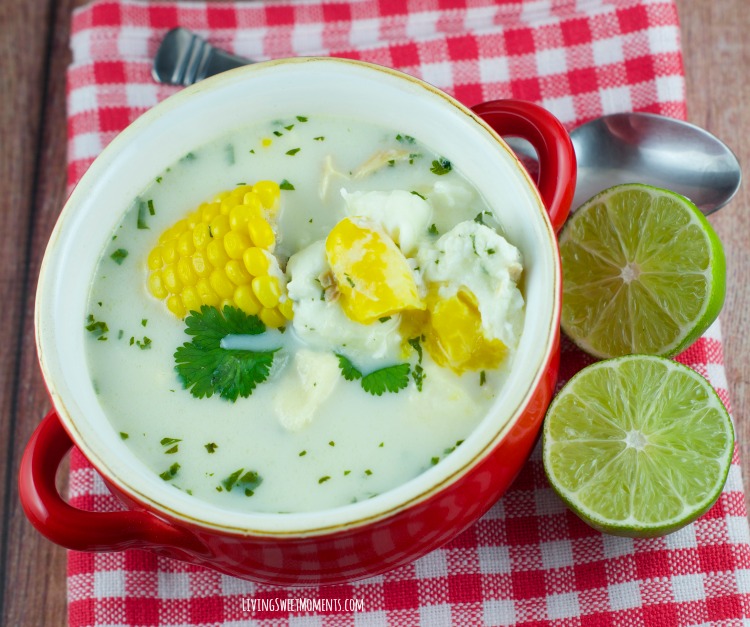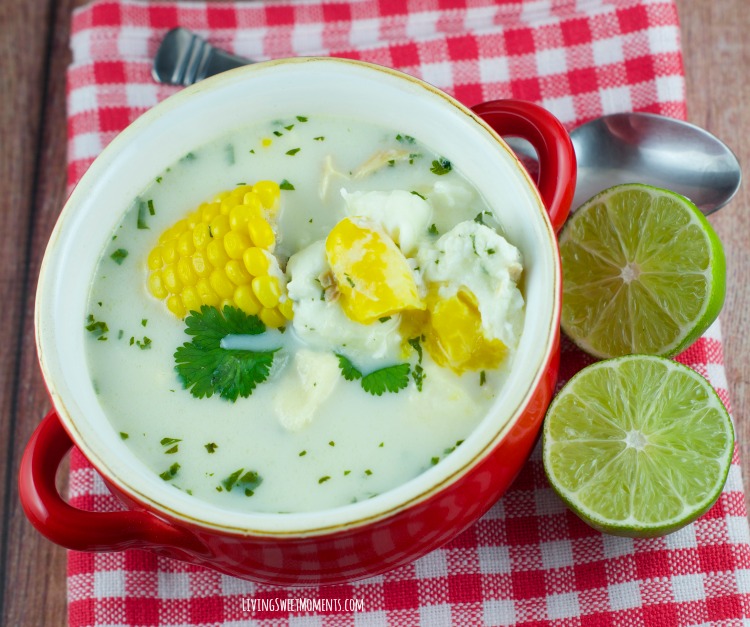 When you see the ingredients listed in this soup, you are going to say "Is this lady crazy?" What is up with her meds? How on earth would you put eggs, cheese and milk into a chicken soup? Well the answer is no, no meds and yes! yummmy. This Latin Chicken Soup Recipe does have all of those things and it's delicious! I tie it all together with some fresh lemon which gives a nice flavor and makes all the flavors pop.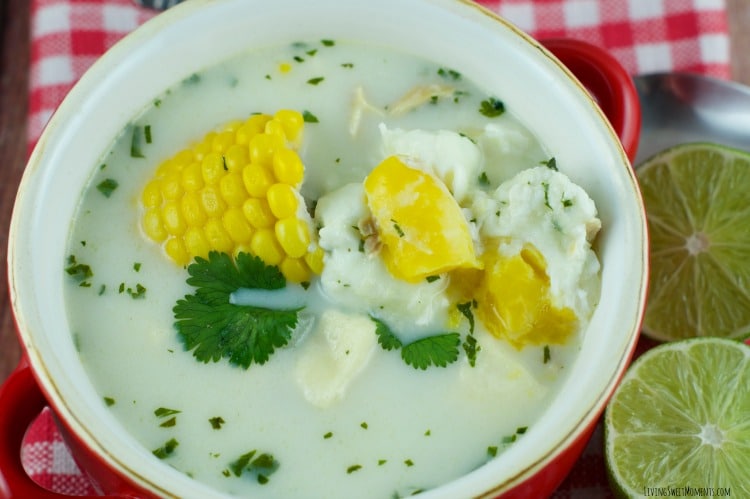 If you're familiar with Peruvian cuisine, this soup is similar to their famous Chupe, so if you have tried and loved that one, you will definitely love this Pisca Andina. It's exotic and a nice alternative to regular old chicken soup. This is kind of an entree by itself. If you serve this at dinner, you won't need to cook anything else as this dish is hearty, chunky and very filling. In one bowl you will eat chicken, cheese, vegetables and eggs.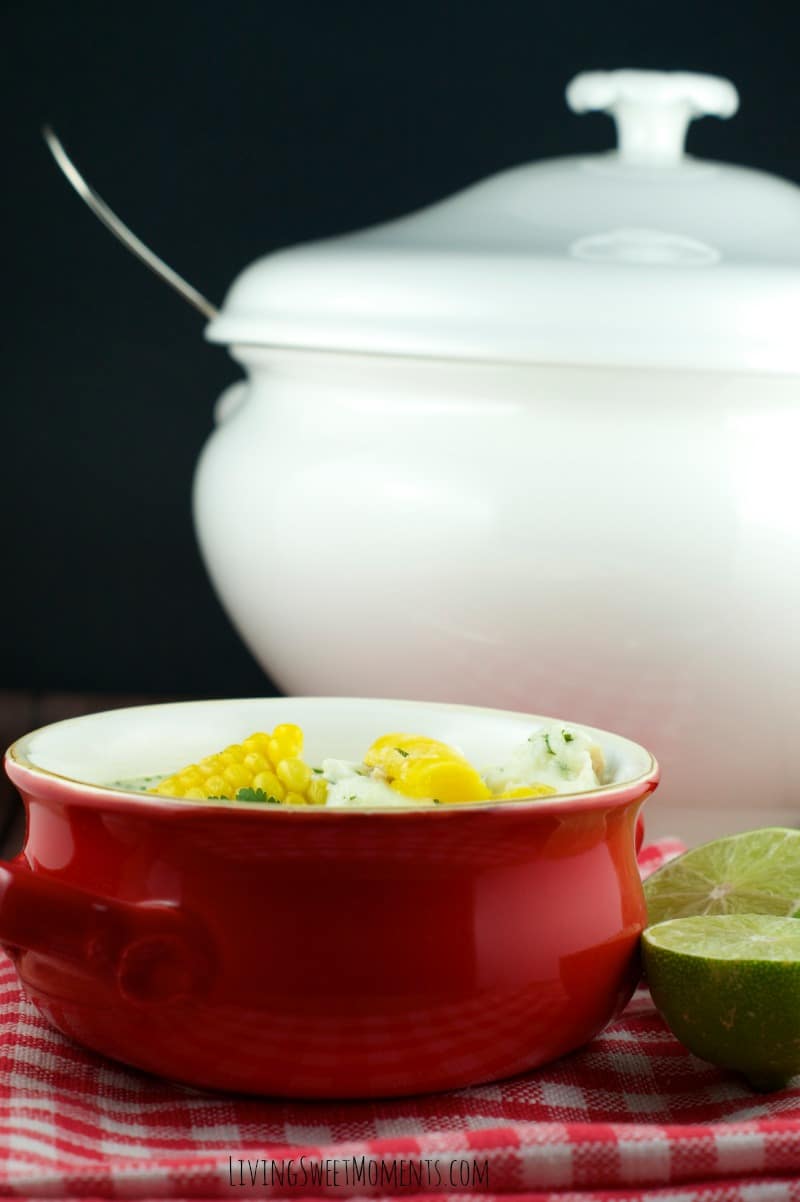 If you're not a fan of some of these ingredients you can certainly leave some out to suit your tastes but let me tell you, give it a try because you're going to love it. And, believe it or not, it is very easy to make it will be on your table in 30 minutes or less. Cook extra batches for leftovers the next day. My husband is counting on more soup for dinner tonight.
I hope you can make this delicious Latin Chicken Soup Recipe at home.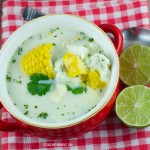 Latin Chicken Soup Recipe – Pisca Andina
Ingredients
10

cups

of chicken stock

you may use water and bullion cubes

2

cups

of cooked chicken

shredded

1/2

Onion

chopped

2

Cloves

of Garlic

minced

1

Tablespoon

of Olive Oil

1/4

Cup

of Cilantro

chop

8

oz

of Latin Semi-Hard Cheese

cubed

2

Potatoes

peeled and cubed

2

in

Corns on the corn

cut 3 pieces each (may use frozen)

3

Cups

of Milk

6

Eggs

Fresh Lemon Juice

to taste

Salt and Pepper to taste
Instructions
In a large stockpot, heat up the olive oil over medium heat

Sautee the onions until softened, add the garlic and cook for 2-3 minutes

Add the stock, the potatoes, the chicken and the corn

Let the mixture simmer until potatoes soften. Around 10-15 minutes

Pour the milk, cilantro and cheese. Let is simmer for 2-3 minutes more. Test for salt and pepper

Turn off the heat

Crack the eggs over the soup in different parts of the stock pot so they don't touch each other. Cover the soup with lid and let the eggs cook for 4-5 minutes more

Soup is ready! Serve it with lemon wedges