This post is sponsored by Chuck E.Cheese, all opinions expressed are 100% mine
FREE Slice of Cake And 40 Tickets At Chuck E.Cheese
Can you believe Chuck E.Cheese is turning 40?
Our beloved mouse is hitting the big 4-0 Friday, May 19th and wants to celebrate it by throwing the biggest party on the block.
Head on over to your nearest CEC and every child will receive a FREE Slice of Cake And 40 Tickets to spend.
Plus, if you stay 'till 8:40 EST you can help Chuck E. Cheese enter in the GUINNESS WORLD RECORDS™ by taking part of the "Most People Blowing Party Blowers Simultaneously for 10 Seconds" world-record breaking event.
I know my kids are very excited to help break the world record. They've been practicing all week 🙂
Along with these goodies, you can also enter to win a $500 VIP Birthday Party! All you have to do is upload an image of your receipt HERE showing that you visited a Chuck E. Cheese's between 4/10 and 5/19 for a chance to win the VIP party for up to 20 kids. How cool is this?
A few weeks ago, my youngest celebrated her party there and it was an amazing experience, read all about it HERE. She was so happy that she asked if we could host it again there next year.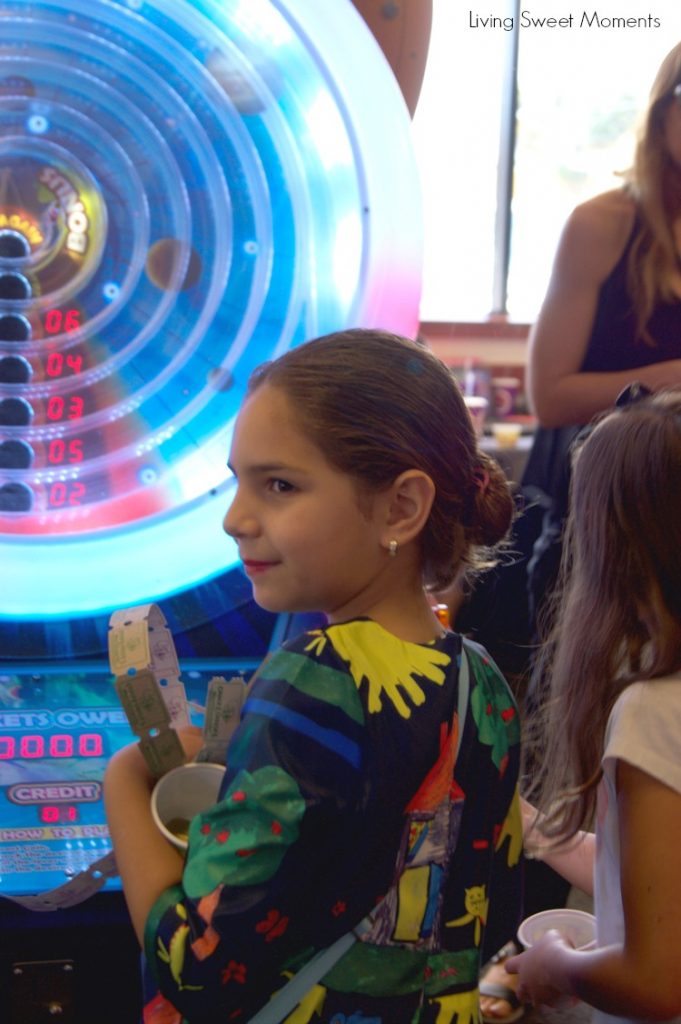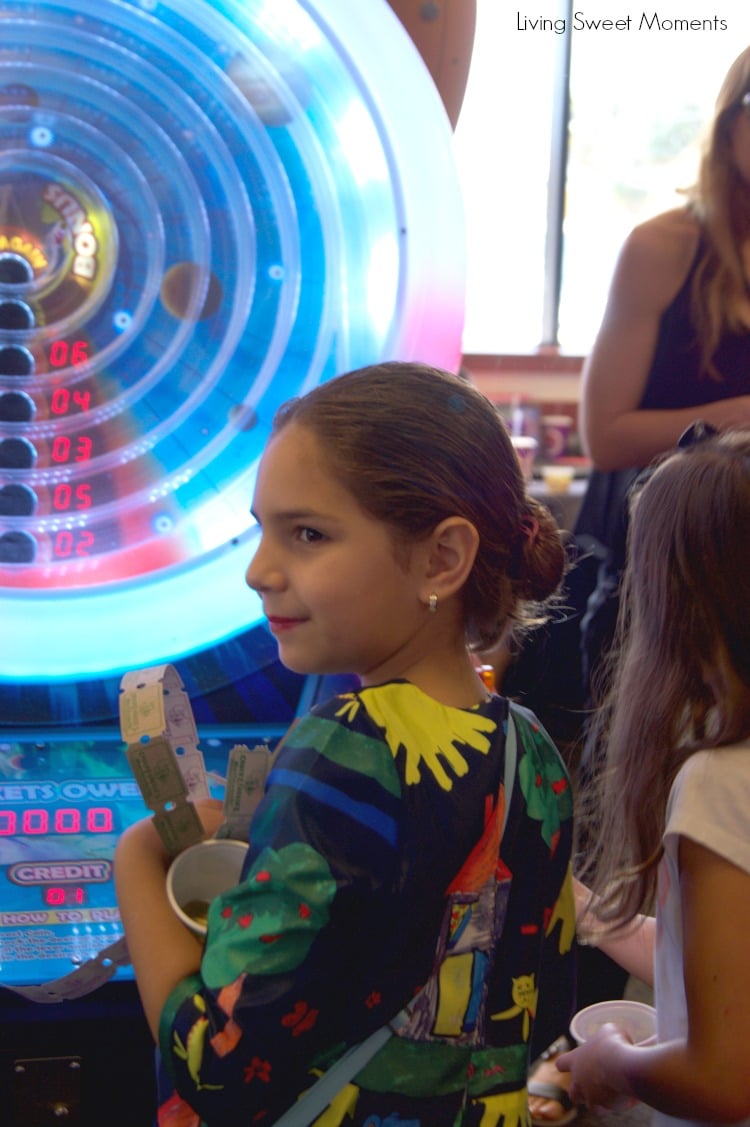 Right now if you book your Birthday party at Chuck E. Cheese you will receive:
1,000 tickets for the birthday star, 3 slices of pizza per child (with the Eat More, Play More package), and if you reserve a VIP Party, you will  get the whole party area to yourself before the restaurant opens, for 90 minutes. <— my favorite new perk!
Finally, CEC is rolling out a new program, The Eat & Play Express package. For only $32.99 you will get 1 Large 1-Topping Pizza, 4 drinks, Two (2) 20-minute Play Pass cards or 45 tokens (for non-Play Pass stores) and a giant chocolate chip cookie or Cinnamon Dessert Pizza. What an amazing deal! Keep in mind that this package is available from Monday thru Thursday.
So, prepare your lungs and your appetite because this party will be epic! See you at Chuck E. Cheese!
You may also like:
5 reasons to celebrate your Birthday at Chuck E.Cheese