These delicious Gluten free Venezuelan mini arepas are filled with cheese and are perfect for breakfast, the lunchbox and even as an after school snack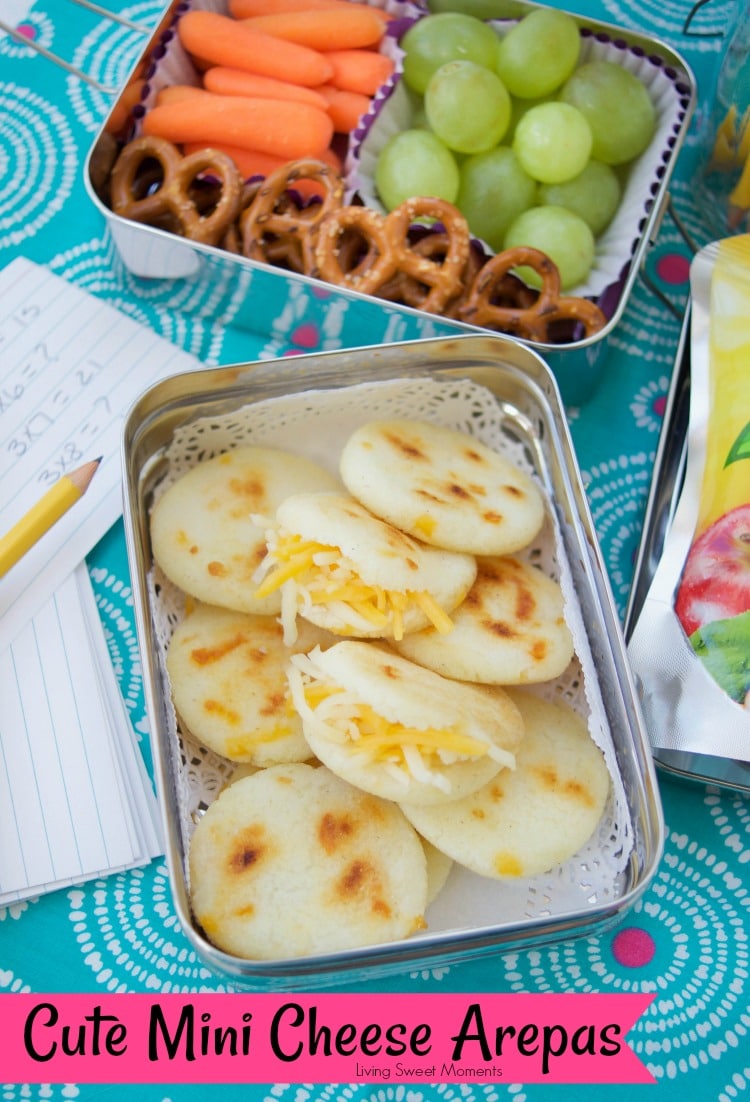 Thank you, Mott's® for sponsoring this delicious post
New uniforms, check. School supplies, check. Lunchbox menu, check. I am all set and ready for the new school year to begin. My girls on the other hand, not so much but they will get there. Eventually 😉
I get so excited for them on the first day of school. Their hair is all tidy, their uniforms pressed, their backpack is clean. It's a fresh new start for them and the return of a hectic routine for me.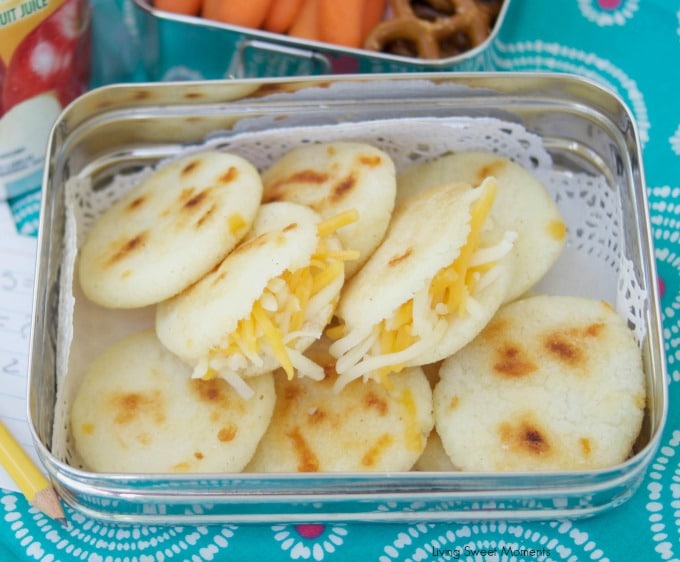 In order to keep up with the kid's school, my work, and the household, I try to stay as organized as I can to maximize my time.
When it comes to the girl's lunchboxes, I make a weekly menu and place it on the fridge. That way, I can prep some things in advance and have it ready every morning. My rule of thumb is one veggie, one fruit, one starch, and finally, their entree.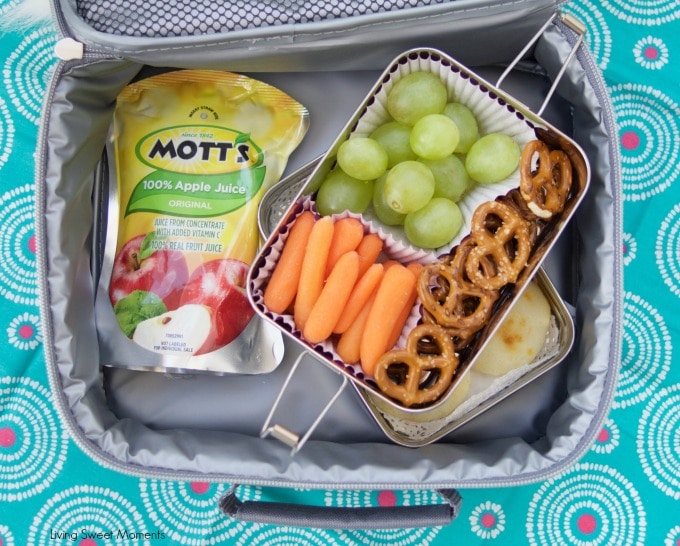 I have their snacks portioned and prepped in the fridge during the weekend and just grab them and go on school days.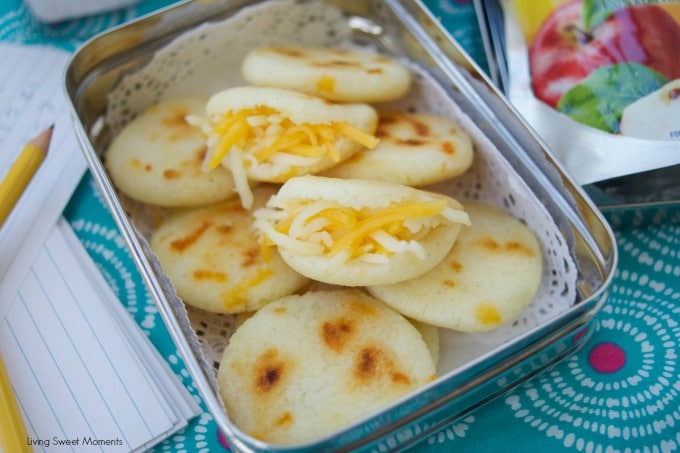 For this particular day, I made them cute Mini Arepas filled with Cheese. They are dime-sized and perfect for little fingers. If your kids prefer, you can stuff them with cold cuts, tuna, or even shredded chicken or beef. The options are endless.
In Venezuela, I would have them every day in the school cafeteria. I remember they were huge and full of melty cheese. When you took a bite, all the cheese came oozing out. It was kind of messy and more than once, I burned myself, although it was so worth it.
For my girls, I prefer the mini, less messy version. They're easy to eat, great to share, and can be eaten at different times of the day. Normally, I make them in the morning and place them in a heat proof container so they stay warm throughout the day.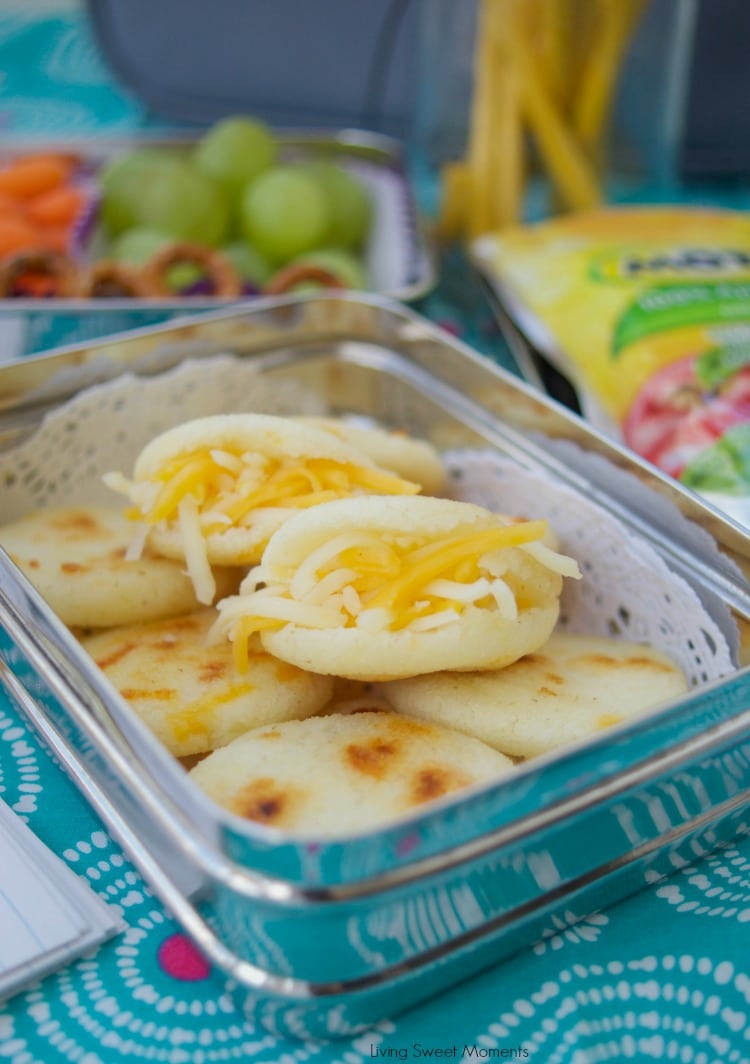 Arepas are super easy to make, they require just 3 ingredients and they can be made days before, refrigerated, and toasted the following morning. My fridge is usually filled with tons of them since my husband usually eats them for breakfast.
On weekends where we have more time, my girls love using cookie cutters to make their arepas in different shapes. My 7 year old just bought a unicorn cookie cutter and is obsessed with her uni-repas.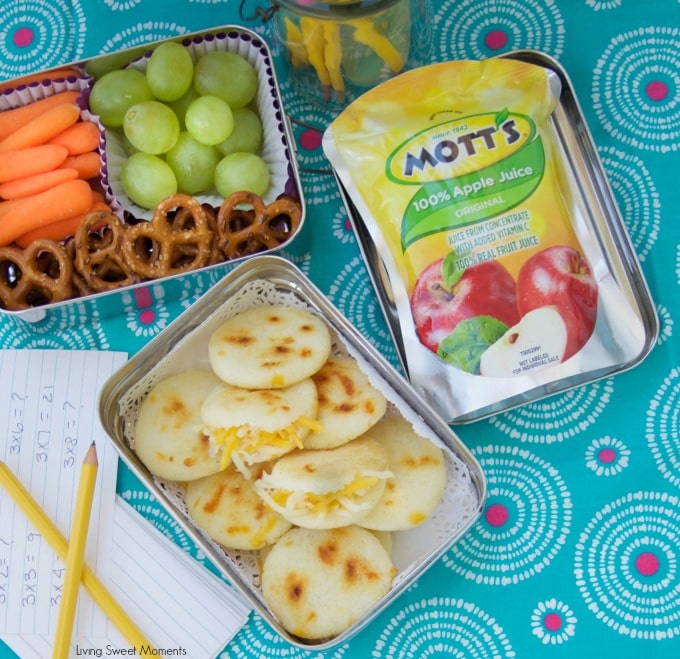 Last week I was shopping in the juice aisle at my local Publix and noticed that Mott's 100% juice now come in convenient on the go pouches.
The perfect size for my kids to drink at school. The 3 flavors are Apple, Apple White Grape, and Apple Mango. I love them because they are made with 100% juice, no added sugar, and are loaded with vitamin C. A perfectly healthy drink.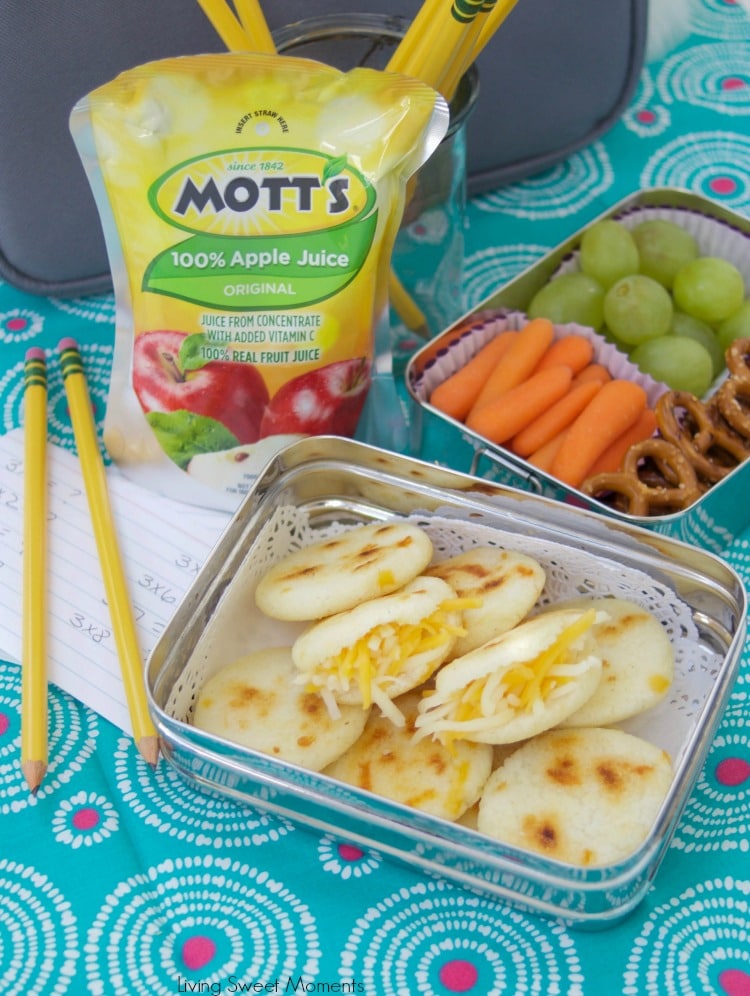 Be sure to check out this print at home coupon offer for $1.00 off the 8PK 6.75 oz Mott's Juice Pouches on BuildBetterLunches.com, valid 8/30 – 9/29
If you're a Publix shopper, Don't miss the following offer starting August 24th: Buy one get one free on Mott's 100% Juice 64oz, Mott's 100% Juice Pouch 8 pk. 6.75oz and Mott's Applesauce 6-pack cups. You get 2 for the price of one. The perfect time to stock up.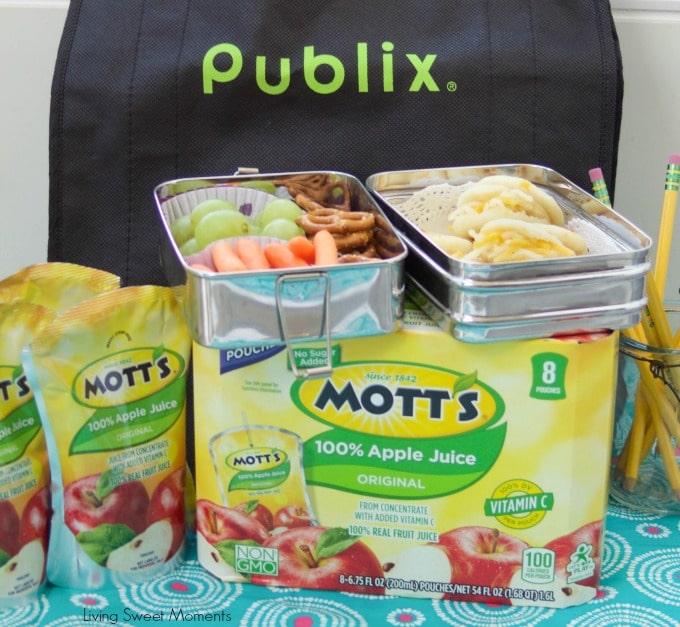 I hope you can try these delicious Mini Arepas at home. If you do, please upload a pic on Instagram and tag me @Livingsweetmoments or use the hashtag #LivingSweet. I promise to repost it.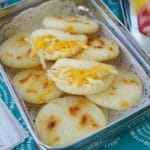 Mini Arepas with Cheese
These delicious Gluten free Venezuelan mini arepas are filled with cheese and are perfect for breakfast, the lunchbox and even as an after school snack
Ingredients
For Mini Arepas
1

cup

Pre-cooked Cornmeal (also known as masa harina)

1 1/4

cup

Water

1/2

teaspoon

Salt

1/2

cup

Shredded Mexican Cheese

optional
Filling
1/2

mini arepas

Shredded Mexican Cheese
Instructions
In a bowl place the water, cheese, and salt. Slowly add the Cornmeal and mix with your hands until the mixture resembles quick sand

Let the dough rest for 5 minutes


Meanwhile, heat a skillet or griddle over medium high heat. Spray the pan with nonstick spray or rub with oil


Divide dough into 1 tablespoon balls and flatten them with your hands

Cook on the griddle for 4-5 minutes on each side


Using a paring knife, make a pocket on one side of the arepa and fill it with the shredded cheese
Recipe Notes
Arepas can be made in advance, refrigerated, and placed in a toaster oven to reheat. 
Arepa dough can last in covered in the fridge for 3-4 days. 
Nutrition Facts
Mini Arepas with Cheese
Amount Per Serving (1 mini arepa)
Calories 51
Calories from Fat 9
% Daily Value*
Fat 1g2%
Cholesterol 4mg1%
Sodium 131mg6%
Potassium 28mg1%
Carbohydrates 7g2%
Protein 1g2%
Vitamin A 50IU1%
Calcium 44mg4%
Iron 0.7mg4%
* Percent Daily Values are based on a 2000 calorie diet.