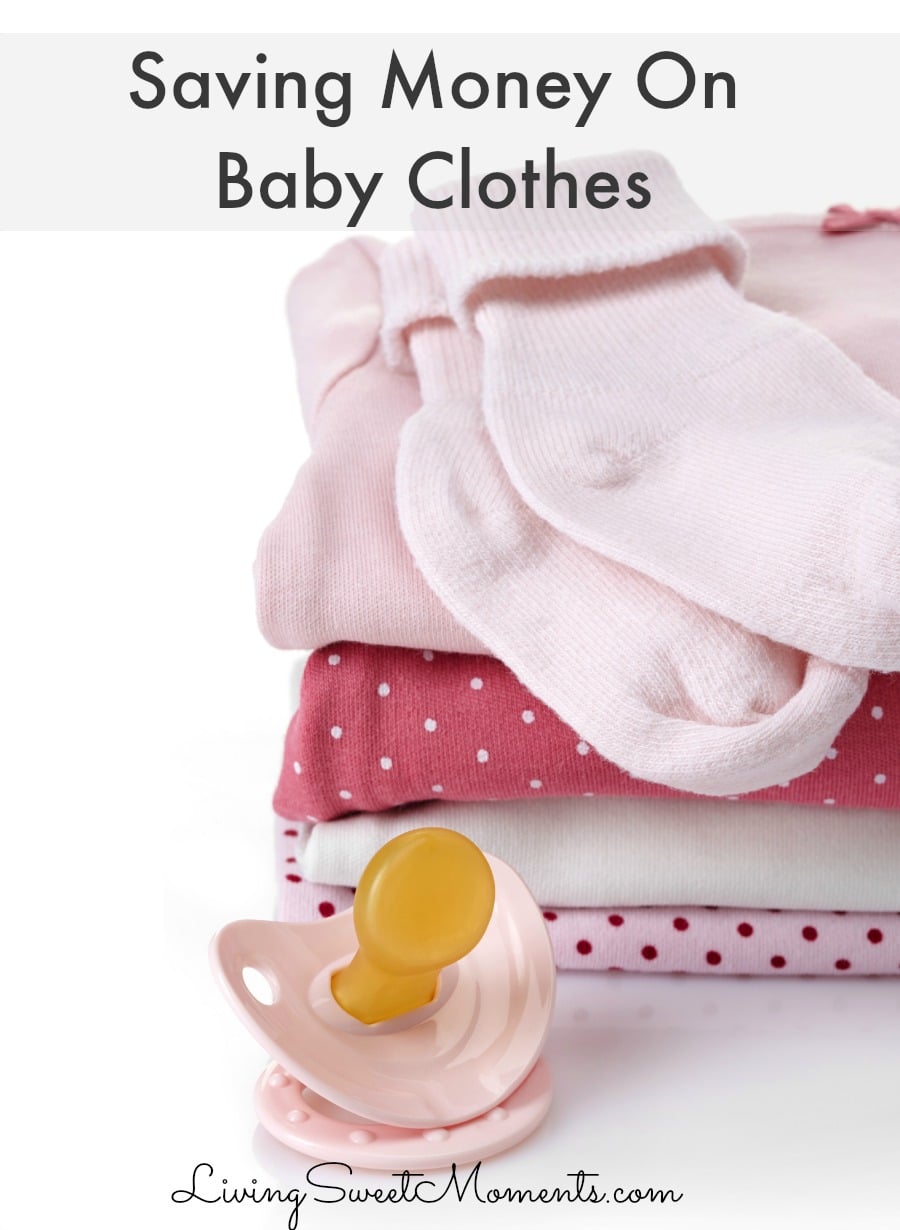 How To Save Money On Baby Clothes
Have a new baby on the way? Get ready with all these tips to save money on baby clothes! Baby clothes can cost upwards of $15 to $20 an outfit, only for it to get spit up on the minute after you dress them so they need something else. When my girls were little they used to go through so many clothing and every 2-3 months they would outgrow them so paying top price for those items were NOT an option. 
Luckily, baby clothes are very easy to save money on….if you know where to look!
Check Thrift and Consignment Stores
You can find some great deals on baby clothes at thrift stores and consignment stores. Sometimes even great deals on new or hardly used items! Make sure to watch when the stores have sales, and use them to stock up not only on current, but future outfits.
Dig into Garage Sales
These are one of the best places to stock up on baby clothes! Find onesies, sleepers, and cute outfits for as little as $0.25 each! Even though garage sales are usually only in the summer, don't forget to pick up clothes for the upcoming winter. You may not need them yet and have to store them for a while but it's better than paying full price just because you can't get a deal!
Scan Facebook Groups
Make sure to check out those "Facebook Online Garage Sales" going on in your town. They are often similar pricing to regular garage sales and you can grab some great deals on bulk lots or single clothing items.
Hand Me Downs
Know someone with a slightly older baby? Ask them if they can pass on their old clothes to you! They won't have to figure out a way to get rid of them or store them and you can get clothing for free!
What are some great ways that you utilize to save money on baby clothes? Do you have a favorite store or thrift store that you like to shop at?