Disclosure: This post was created in partnership with Winn Dixie. All opinions are my own.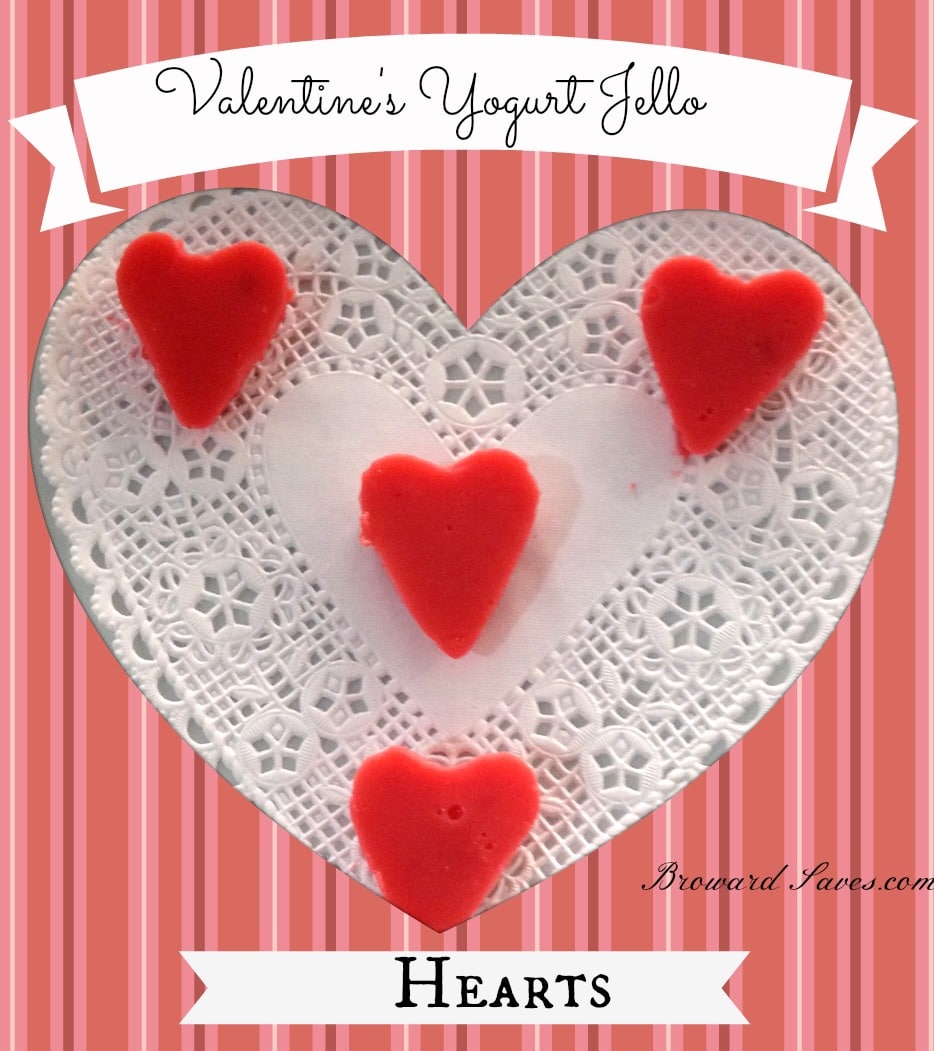 Valentine's Day has been evolving throughout the years.. It used to be a holiday centered for couples, but now kids are more involved and exchange gifts and greeting cards. My little girls are excited to celebrate Valentine's Day this year, so I made them a healthy treat they can both enjoy.
Valentine's Day is the holiday of cupcakes and candy. However, this year, Winn-Dixie is celebrating healthy and kid-friendly treats that are perfect for children's Valentine's Day parties. 
My grandmother used to make a delicious cake made with a combination of jell-o and milk so I've thought, yogurt has milk so what would happen if you combine both items?. The first batch was a disaster!. I was finding the exact ration between jell-o and yogurt, but I finally found it. 
This recipe is awesome because you can use any flavor of yogurt and jell-o you want. You can also make different batches and put them one top of another in a cake pan. Great for birthday parties. Also, this recipe is flexible enough to take the shape and size of your preference. A great idea is to put the mixture in a 8×8 square baking pan and then cutting them into little squares or use a cookie cutter to get your favorite shape.
My Yogurt Jell-O Hearts taste like creamy and delicious yogurt with the texture of Jell-O. A great combination!. Plus it's a great way to get your kids to eat yogurt. For this recipe I used sugar free yogurt since the Jell-O is sweet. 
Without further ado here's the recipe:
Yogurt Jell-O Hearts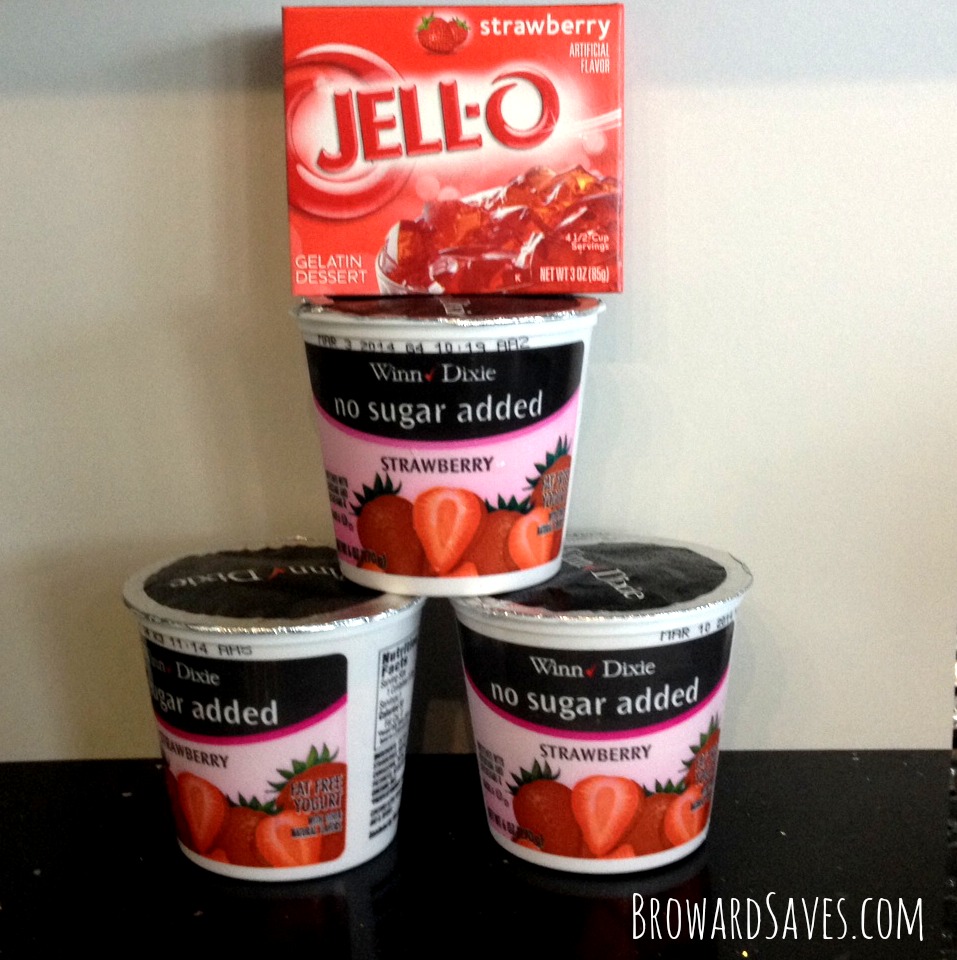 Ingredients:
1 x 4 oz. Jell-O Powder Gelatin (I used strawberry)
3 x 6 oz. Winn Dixie Strawberry Sugar Free Yogurt
That's it.. 2 ingredients!
Preparation: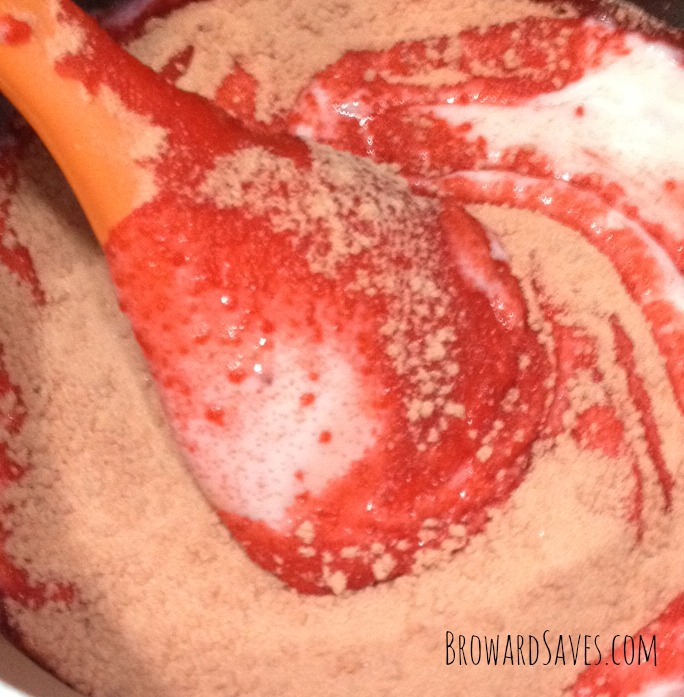 1) In a small saucepan over medium heat add the yogurts and the Jell-O until the gelatin is completely dissolved. About 2-3 minutes. The mixture does not need to be boiled, just dissolved.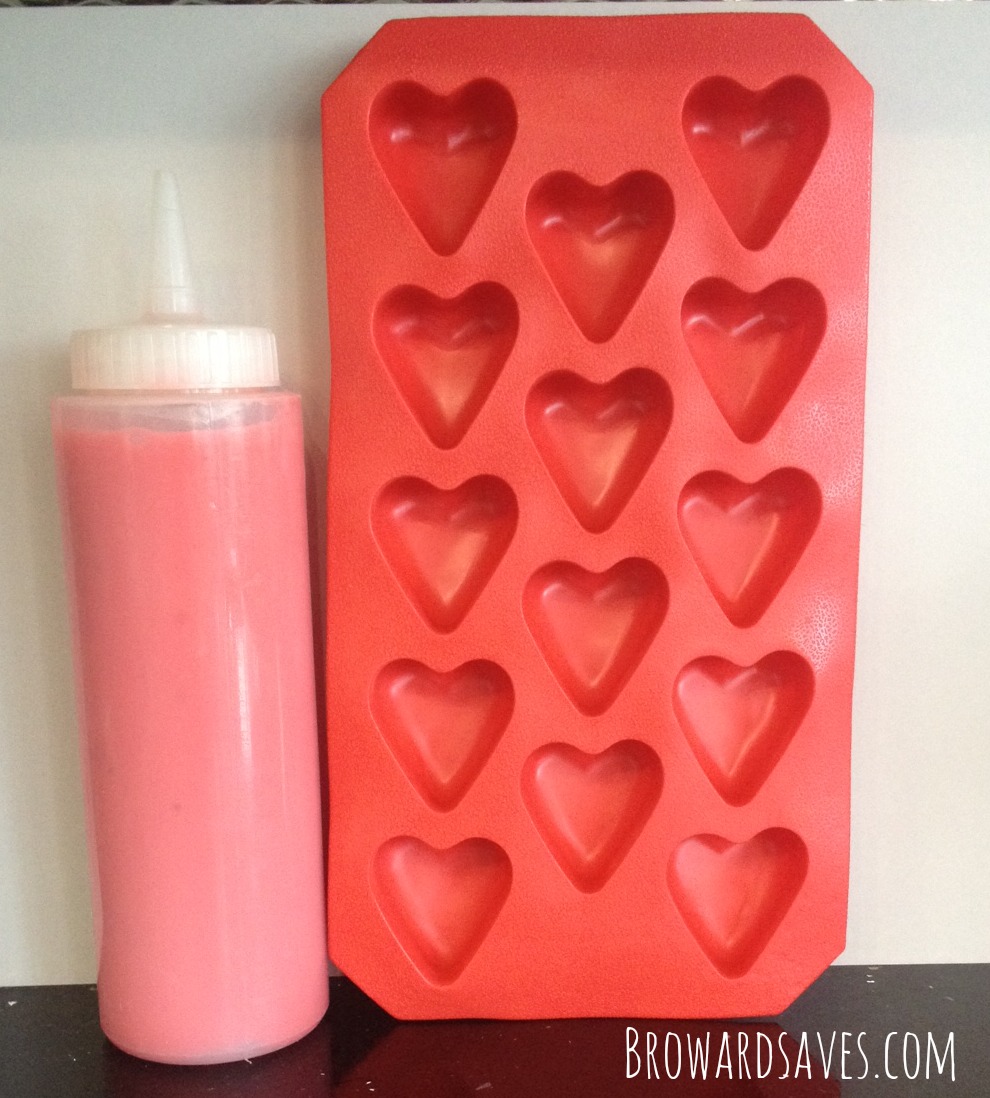 2) Pour the mixture into molds. This is the part where your kids can help with the pouring. I used a silicone heart shaped pan and a old squirt bottle to fill up my mixture. But you can certainly use a ladle or a measuring cup.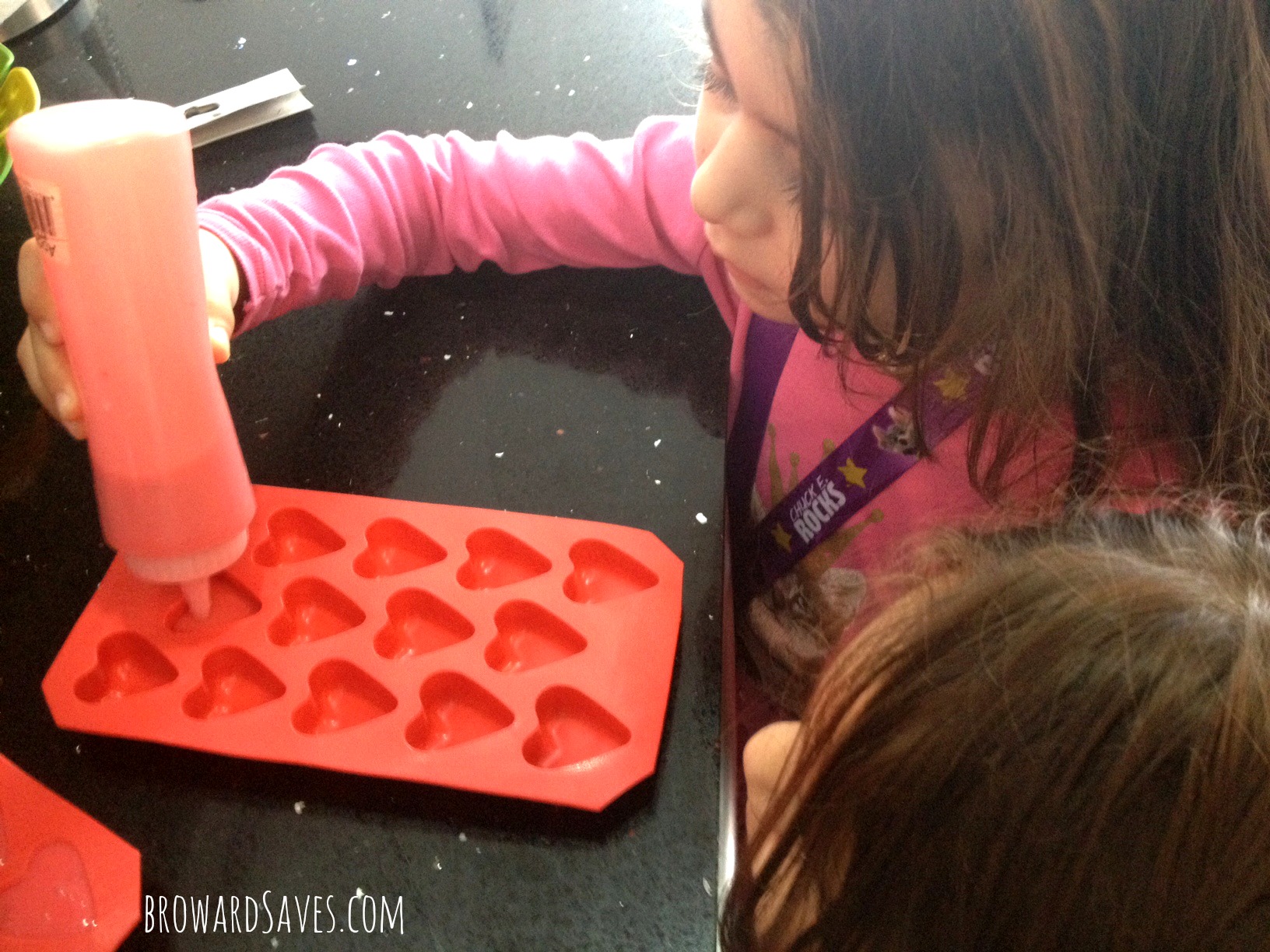 As you can see, my daughters LOVED THIS PART. Each took turns to fill up the little hearts.
3) Stick the little hearts in the fridge for 30 – 45 until they set up. 
4) Unmold and enjoy!. If using silicone pans, run hot water on the back side so they can unmold easily.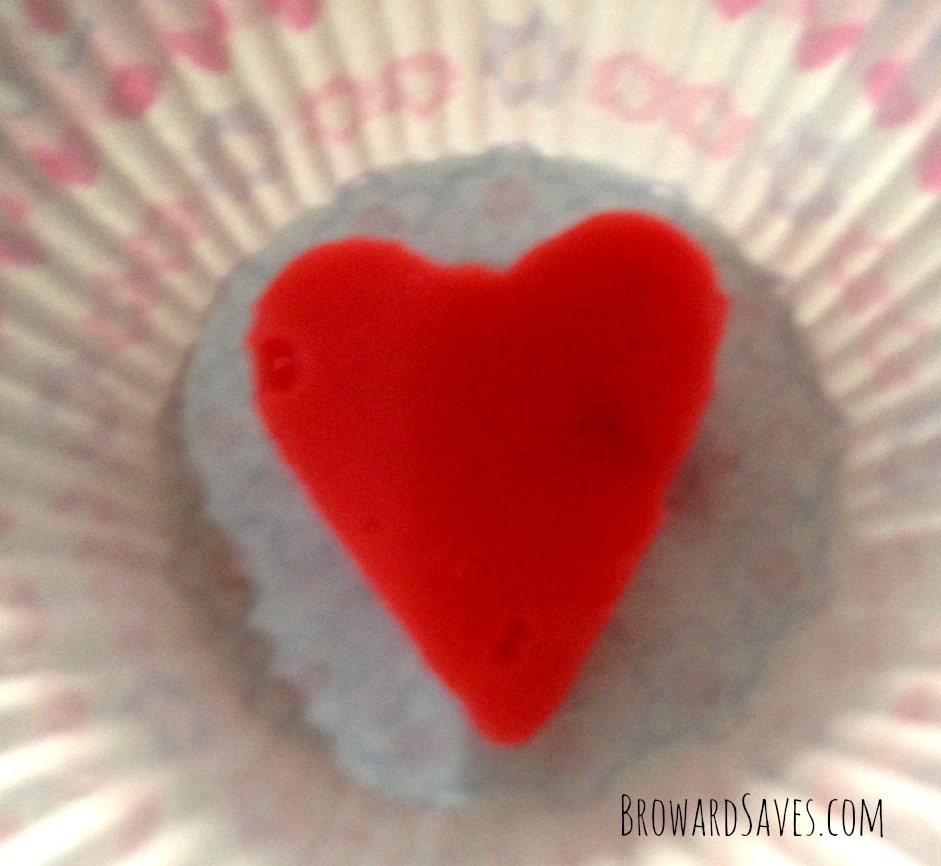 Yum!! With this batch we made about 30 hearts. They lasted 5 minutes.