This hearty white Bean And Barley Soup is full of veggies and flavor. Ready in no time, tastes like it's been simmering for hours. Vegetarian dinner idea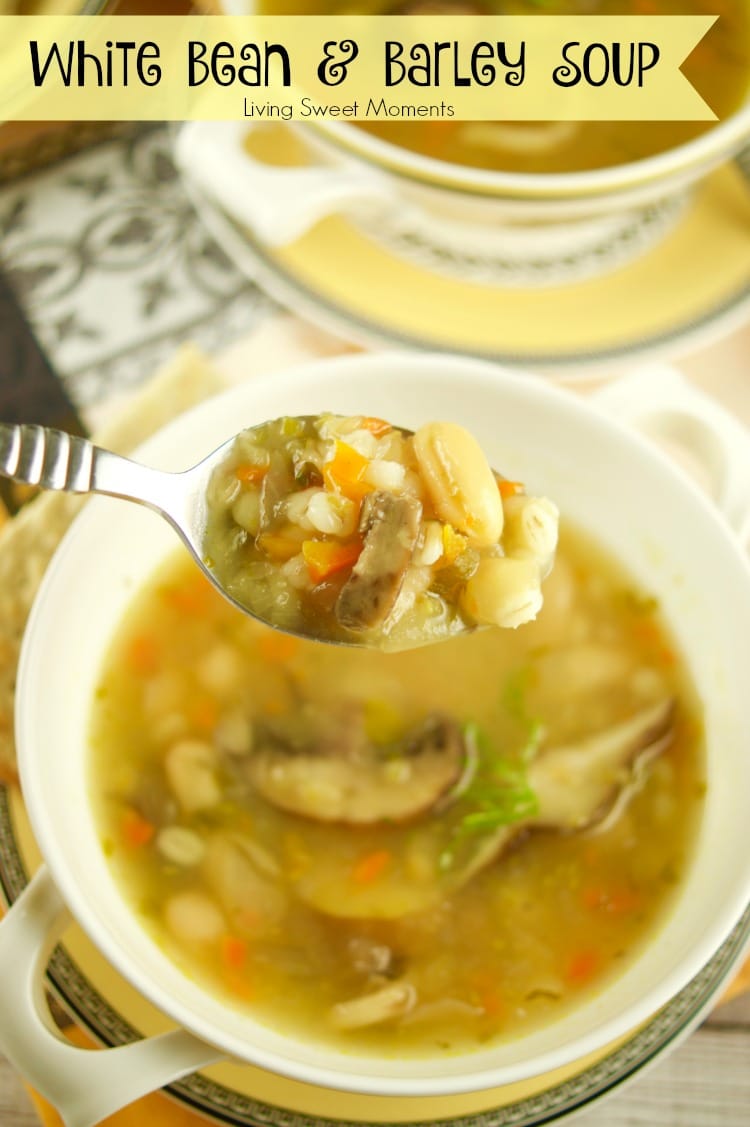 White Bean And Barley Soup
If you're looking for a hearty soup that tastes just like Grandma's house, this White Bean And Barley Soup will do the trick. I can't take the credit for this one, it's my grandmother's recipe. She used to make it all the time in Venezuela. When I cooked it today, it reminded me of her.
I love the flavor of this White Bean And Barley Soup because it has tons of veggies and it tastes like it's been simmering for hours. Tons of deep tang with fresh herbs. It warms up your tummy and your soul.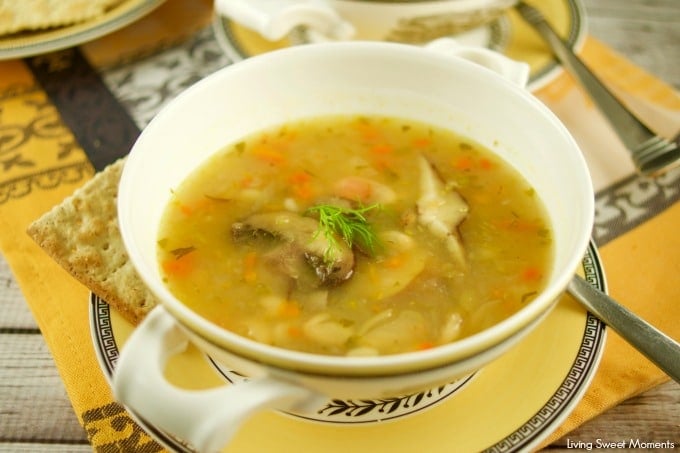 My grandmother is originally from Romania. The winters there are very harsh, so she's used to cooking hearty soups using grains. She tends of using dill with everything, in this soup, she added dill and used the leaves of celery as a backup herb. Isn't that genius?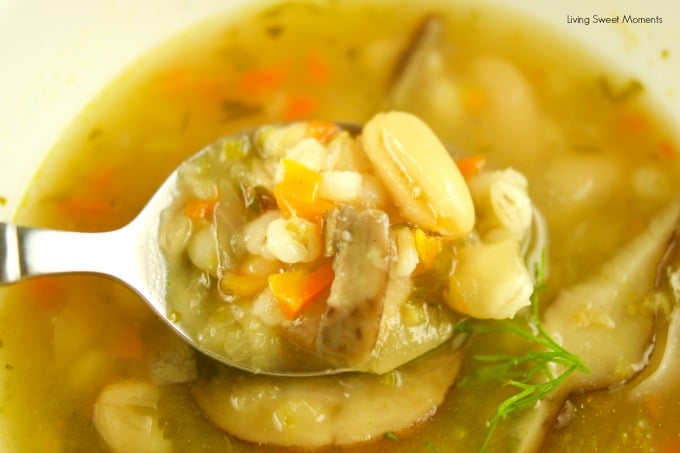 In case you haven't tried it, celery leaves have a delicious earthy aroma and it makes soups and stews taste amazing. So next time you throw yours away, chopped them and add it to your dish.
This weekend, I had a really bad craving for soup. I didn't have a specific kind in mind, I just knew I wanted soup. So I opened my grandma's cookbook (yup, she's a published author) and started scrolling through the pages. There's a few I will definitely make for the blog in the upcoming months, but I remembered this White Bean And Barley Soup vividly and know that was the one to make.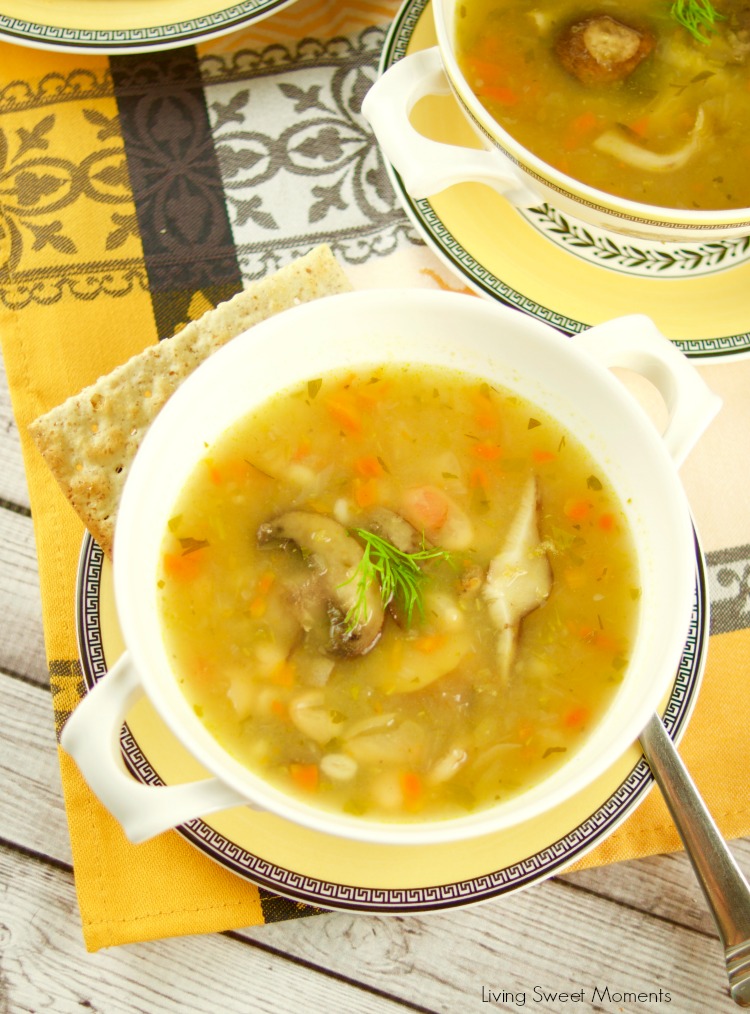 hope you can try this delicious White Bean And Barley Soup at home. If you do, please upload a pic on Instagram and tag me @Livingsweetmoments or use the hashtag #LivingSweet. I promise to repost it.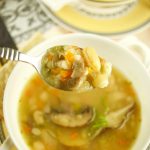 White Bean And Barley Soup
This hearty white Bean And Barley Soup is full of veggies and flavor. Ready in no time, tastes like it's been simmering for hours. Vegetarian dinner idea
Ingredients
1

Large onion

chopped

3

Carrots

peeled and chopped

3

Sprigs of celery

chopped

8

oz

of various mushrooms (I used cremini

portobello and shitake)

2 - 19

oz

cans of Cannellini beans

drained and rinsed

3

Quarts

of chicken or vegetable stock

12 cups

1/4

cup

of barley

uncooked

3

Tablespoons

of celery leaves

chopped

2

tablespoons

of fresh dill

chopped

Salt + Pepper

2

Teaspoons

of olive oil
Instructions
In a large pot heat the olive oil over medium heat

Add the onions and cook until softened, 2-3 minutes. Add some salt and pepper

Add the carrots and celery. Cook for 2-3 minutes more

Add the mushrooms and cook until softened

Pour in the stock, the beans and the barley

Simmer the soup until beans have softened and barley is cooked. About 20 minutes

Add the herbs and cook for 2-3 minutes more

Check the seasoning and make the necessary adjustments