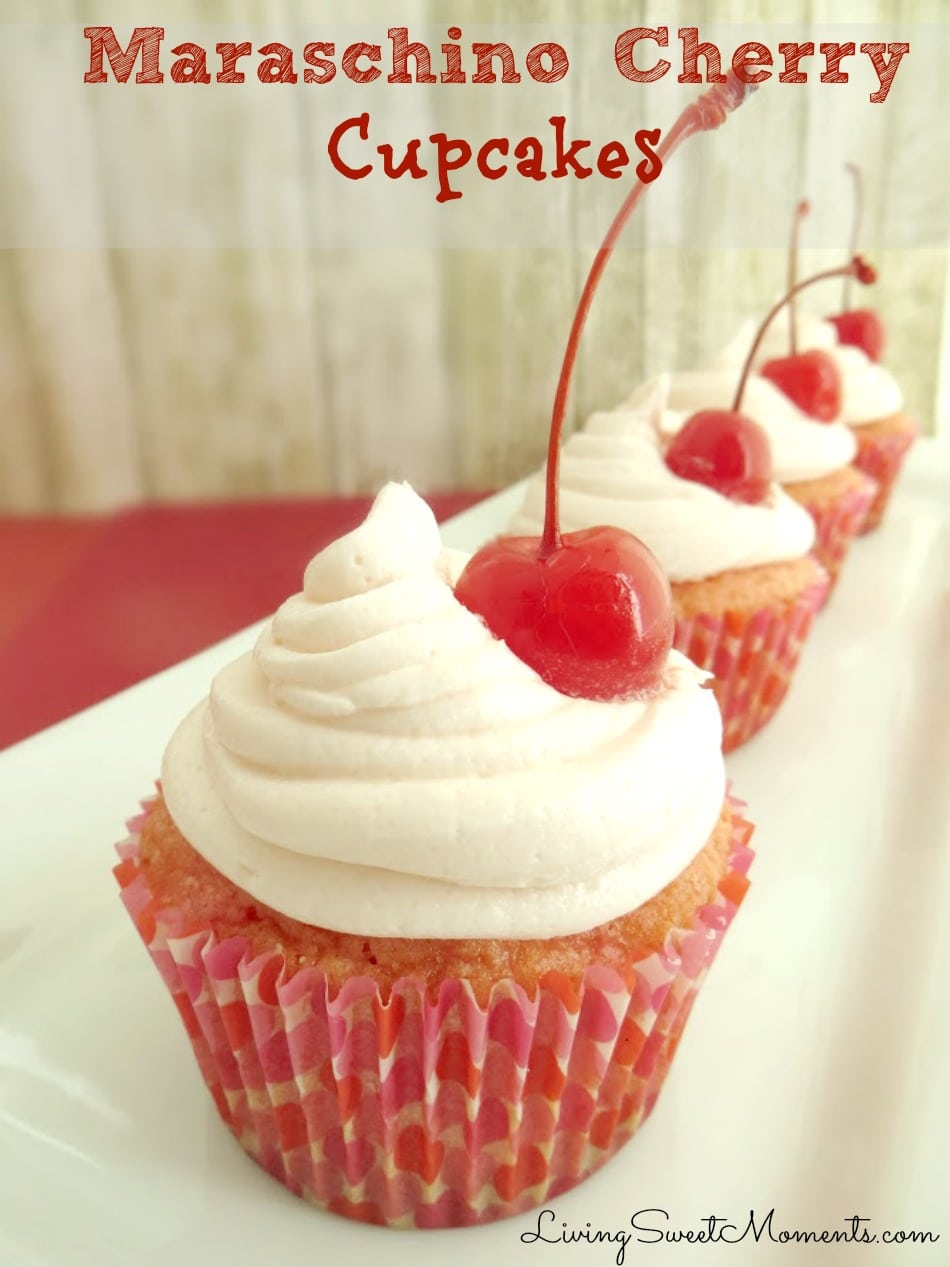 Maraschino Cherry Cupcakes
Roses are red, violets are blue and I have some cupcakes for you.. Ok ok, my rhyming needs a little work but you get the gist. Love cupcakes and cherries? Then surely you will enjoy this moist dessert packed with flavor. If you're hosting a party of a Valentine's day get together whip these up in no time and the crowd will love.
If you're a novice cook or an experience baker, I will break this recipe up in a photo-step by step guide just to show how easy they are to make. No need to use a cake mix! These are entirely made from scratch.
Start with these ingredients: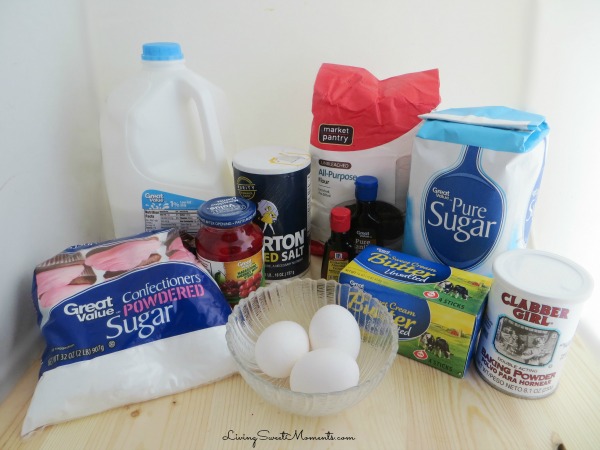 The basics for cupcakes: flour, butter, sugar, eggs, flavorings, etc.
The first step involves chopping the maraschino cherries and drying them with a paper towel to avoid watering the cupcake batter.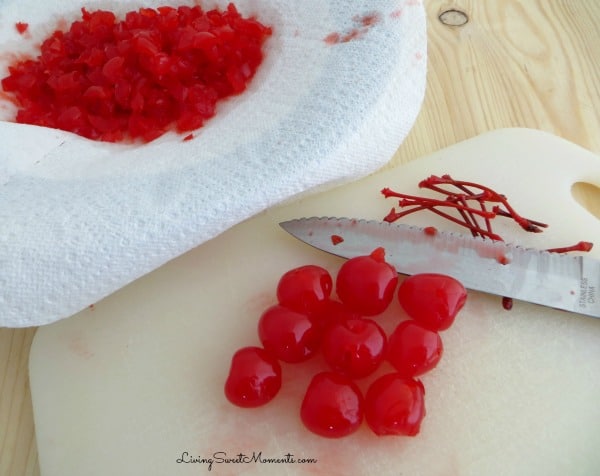 They will get added to the cupcake batter before heading to the oven. Full recipe and instructions will be found at the printable grey box at them bottom.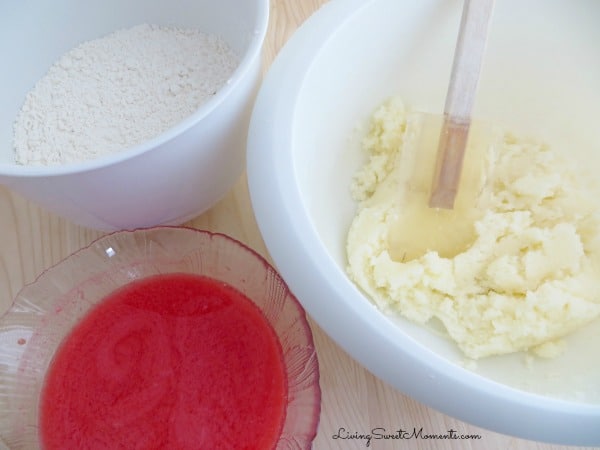 The cherry and the flour mixture alternate inside the bowl with the butter mixture. Easy peasy!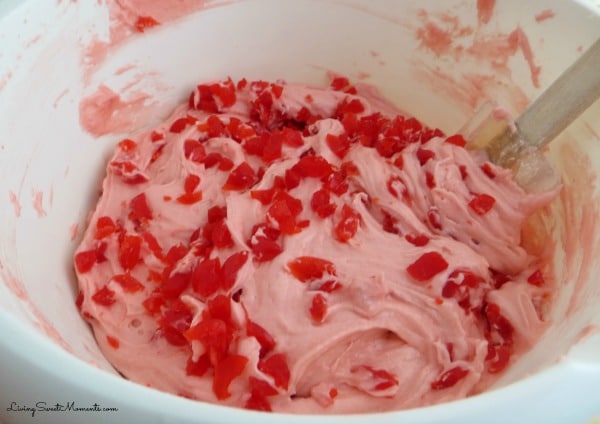 Here's what the batter looks like before pouring into the muffin pan. It has a thick consistency, just like whipped butter.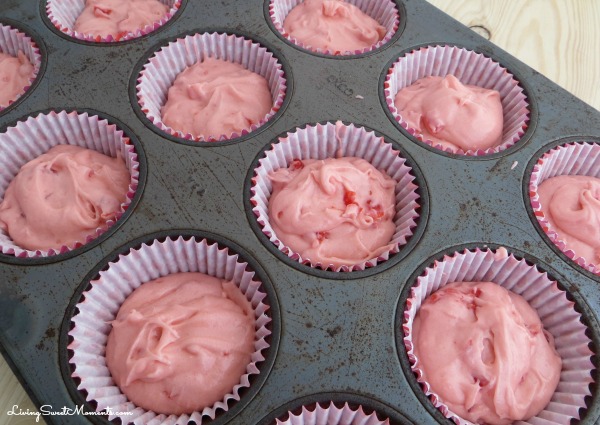 Pour batter on a muffin tin previously filled with cupcake liners. I choose a pink one for Valentine's Day but you can certainly use your favorite color. Keep in mind that the batter is not filled up al the way to the top. Cupcakes grow inside the oven so I recommend filling it to 3/4 full.
Now bake for a few minutes and start with the yummy frosting. The frosting is very straightforward: combine butter, sugar, flavorings and cherry liquid inside a bowl.
Frost and top with a delicious cherry! – Have your kids add the cherry on top.. They will surely love that.
Hope you can try this delicious Maraschino Cherry Cupcakes at home. Please let me know how they come out.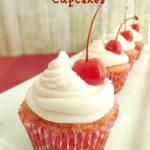 Maraschino Cherry Cupcakes
Cook Time
1
hour
25
minutes
Total Time
1
hour
25
minutes
Ingredients
Cupcakes:

1

oz

jar maraschino cherries

drained, liquid reserved, 10

2

cups

all-purpose flour

1

tablespoon

baking powder

teaspoon

¼ salt

cup

½ unsalted butter

1

cups

¼ sugar

cup

½ maraschino cherry liquid

cup

¼ whole milk

2

teaspoons

almond extract

2

egg whites

beaten

Optional: pink food color

Frosting:

tablespoon

Reserved 1 maraschino cherry liquid

1

cup

butter

softened

3

cups

½ confectioners' sugar

2

teaspoons

milk

1

teaspoon

vanilla extract

1/8

teaspoon

salt
Garnish:
18

maraschino cherries with stems
Instructions
Heat oven to 350 degrees F. Line regular-size muffin cups with paper baking cups; set aside.

Finely chop cherries and place in paper-towel-lined bowl to drain while preparing batter.

In a medium bowl, stir together flour, baking powder and salt, set aside. In large bowl, beat butter and sugar with electric mixer on medium speed until well blended.

In a small bowl, stir together ½ cup cherry liquid, the milk and 2 teaspoons almond extract.

Beginning and ending with flour mixture, alternately add flour mixture and cherry mixture to butter mixture, beating well after each addition. If desired, stir in a few drops of food coloring until desired pink color is achieved. Fold in stiffly beaten egg whites. Fold in chopped cherries. Spoon batter into muffin cups, filling each about ¾ full.

Bake 20 to 25 minutes or until cupcakes spring back when lightly touched in center. Remove from muffin cups to cooling rack. Cool completely, about 30 minutes.

To make frosting, combine butter, sugar and salt in a bowl. Beat until blended.

Add the milk, vanilla and cherry liquid and beat for an additional 3 to 5 minutes or until smooth and creamy.

Pipe frosting onto cupcakes and garnish each with 1 cherry with stem.
Summary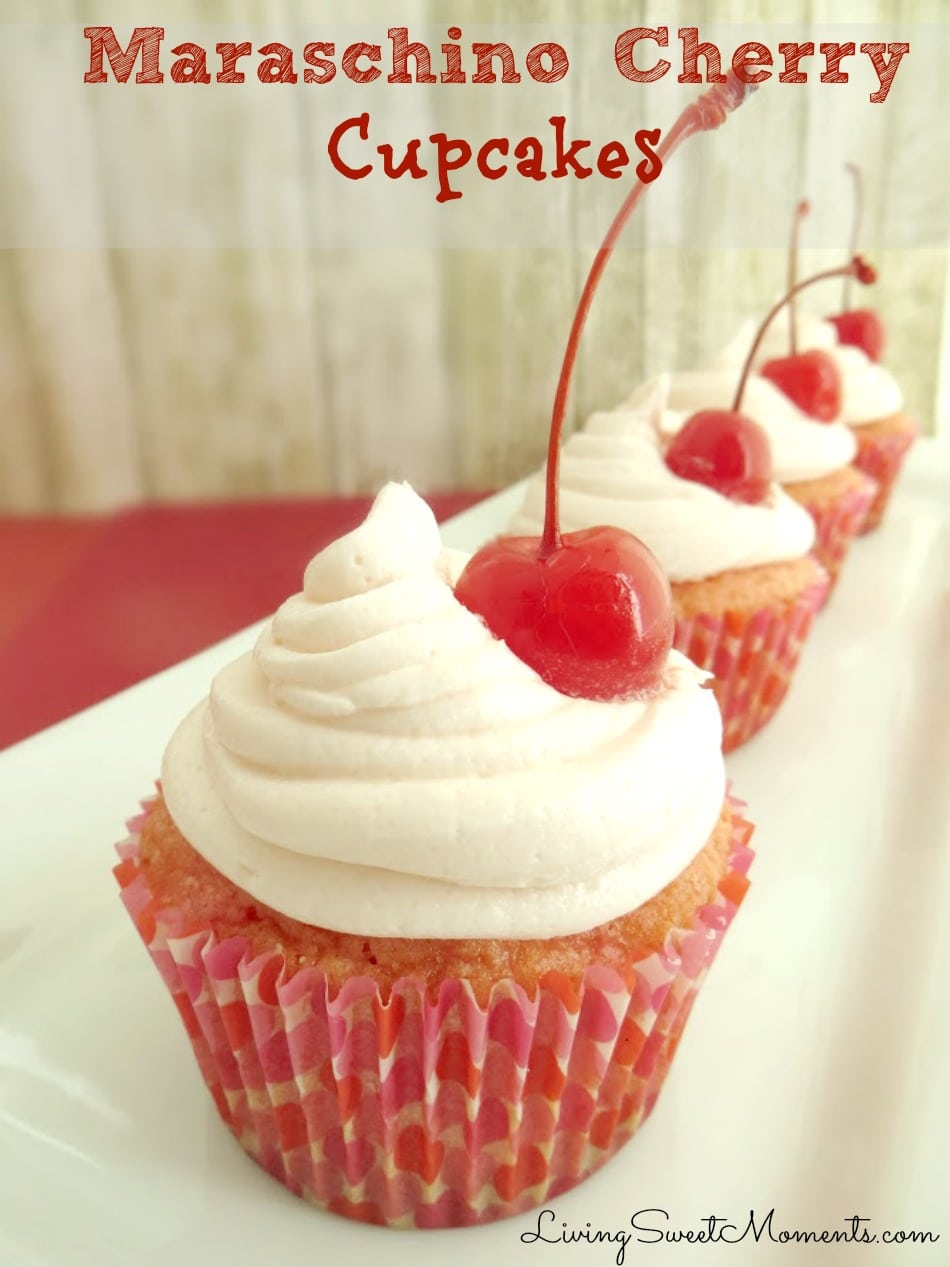 Recipe Name
maraschino cherry cupcakes
Published On
Total Time
Average Rating
Based on 1 Review(s)