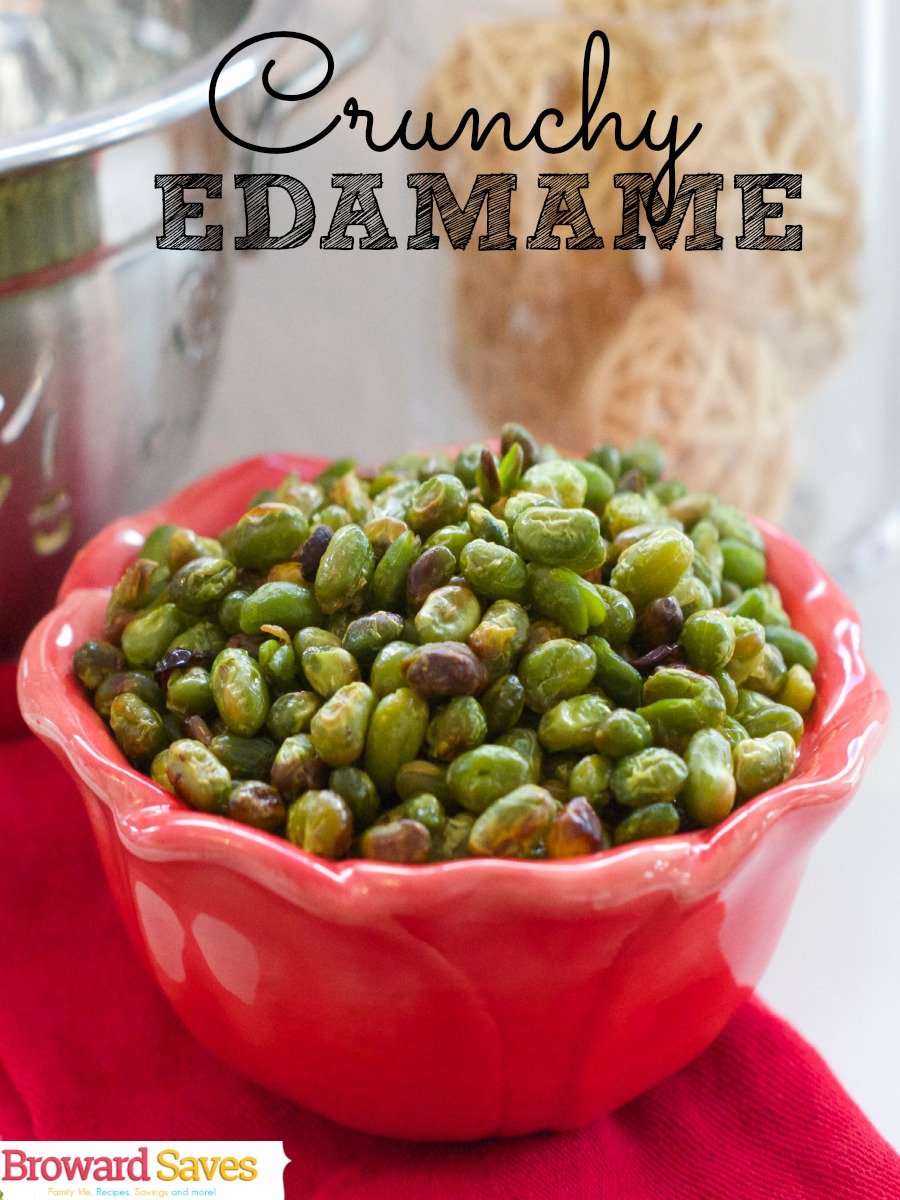 Are you a couch snacker like me? When I sit with my hubby at night to watch TV I love to snack on crunchy food. The thing is that finding something healthy is not easy. Now my problems have been solved with this easy Crunchy Edamame Recipe. 4 Ingredients and a sheet pan is all it takes to make these itty bitty delicious concoctions.
If you're not familiar with Edamame, they are just green soybeans sold frozen or refrigerated either in pods or shelled. Edamame is usually boiled with water and eaten at Japanese restaurants. Due to their high levels of Fiber and Protein I buy them regularly. My girls LOVE THEM, when they don't want to eat chicken or beef I give them edamame and they are super happy. They prefer them in pods so they can peel the shell themselves.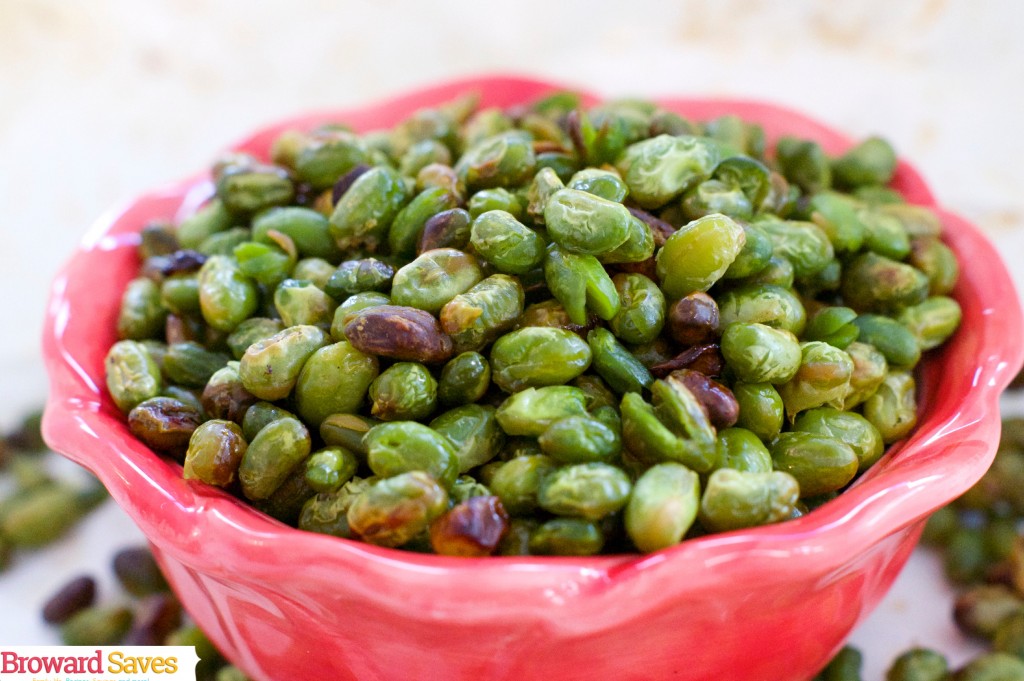 This Crunchy Edamame Recipe allows me to snack at night while fitting in my jeans the next day. Since they are baked and not fried it makes a very big difference. You can serve them as toppings on a salad instead of croutons, as a crunchy appetizer with cocktails or simply as an after school snack for the kids.
Make a few batches and place them in a zip top bag, so you can snack anytime! or even better, serve them while watching at big NFL game on TV. The great thing about this recipe is that it can take any flavor you want them to. Just sprinkle in cumin, chili, cayenne pepper, coriander, curry.. The possibilities are endless.  Some people even sprinkle them with cheese! Maybe I'll try that next time.
To make this delicious and EASY crunchy edamame recipe you will need:
– 2x 10 oz Bags of frozen shelled edamame, thawed
– 2 x tb. Olive Oil
– Salt and pepper
That's it!!
Combine the ingredients and bake. Could it get any easier than this?
Crunchy Edamame Recipe
Author:
Prep time:
Cook time:
Total time:
Ingredients
2- 10 oz bags of Shelled Frozen Edamame, thawed
2 tb. of Olive Oil
Salt and pepper to taste
Instructions
Preheat Oven to 400 Degrees F
In a bowl, combine all ingredients until the Edamame's are completely coated with the oil.
Place the mixture in a single layer on a sheet pan lined with parchment paper
Bake for approximately 45 minutes. Tossing them every 10-15 minutes to keep them for burning.
When they cool, keep them in an airtight container