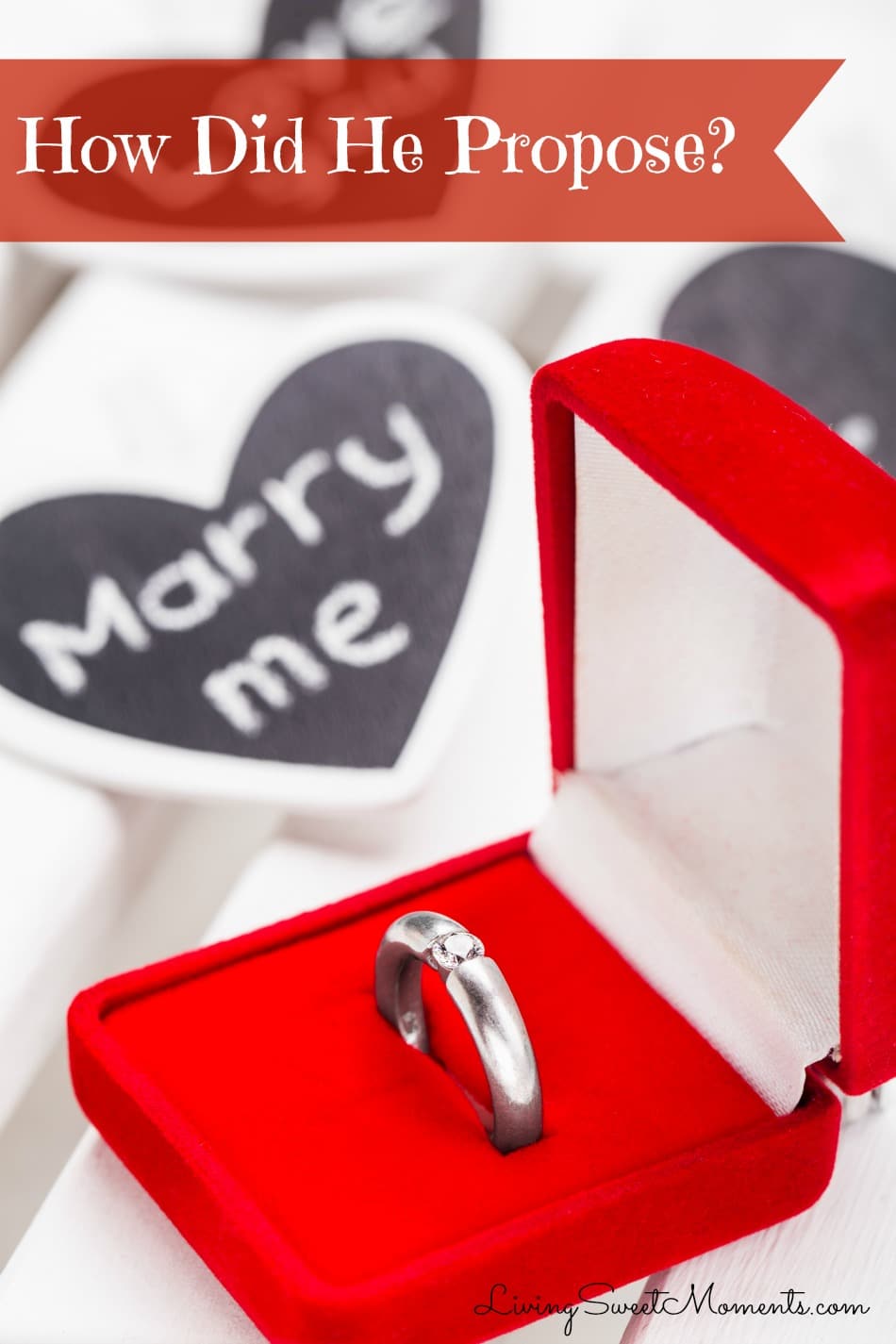 How Did He Propose?
Valentine's Day is  upon us and it's time to get cheesy… Today I am will tell you my proposal story and would love to hear yours. And no, it's not a recipe that involves cheese – maybe we'll do that tomorrow.
I don't celebrate Valentine's Day anymore, it seems like a hassle! Getting a reservation to a restaurant is harder than winning the lottery. The crowds, the flowers and the chocolate.. It honestly has lost its touch, I feel like I have to get all those stuff just because it's Valentine's Day and it takes the magic away.
When I was a teenager, Valentine's Day was Da Bomb, all the girls at school waited patiently for a boy to hand them a rose. If you didn't get one, it was horrible! We would try to be nicer to boys as soon as February rolled up, that way we can secure ourselves a present for February 14th.
My husband and I got married 8 years ago, it seems like a lifetime but in reality it's just 8 short years. We met right on the beach. I was invited by one of his friends for a weekend trip to the beach and he came too. I lived in Miami and he lived in Venezuela. After that weekend he asked me out on a date and the next day I went back to states. We did the long distance relationship for a while and eventually he moved to Miami.
Fast forward a year and a half later and he shyly proposed to me on a snowy mountain in Vermont. We were sitting inside the lodge in front of the fire and he got out the ring. He couldn't look at me in the face. He was so nervous and so was I. He put the ring on my finger and asked me to marry him. Seconds later we were engaged. I went home and told my family. Everyone was so excited and happy for us. It was a moment that I will never forget!
A year later we were married in Venezuela. All our family and friends celebrated our union. We came to Miami and that's where we've been ever since.
I am glad there's a day that gives me an excuse to remember all those wonderful moments. So I want to hear YOUR STORY, How Did He Propose?