Here's 10 of the most amazing Dark Chocolate Cake Recipes you will ever try. From the cake layers, to the frosting. For a decadent and delicious dessert.Â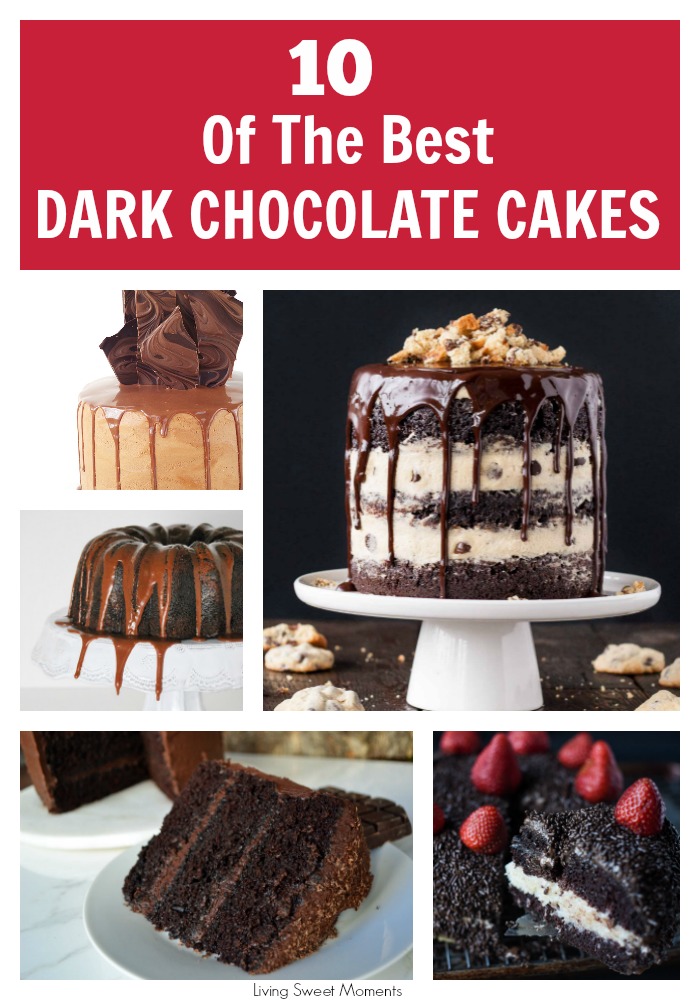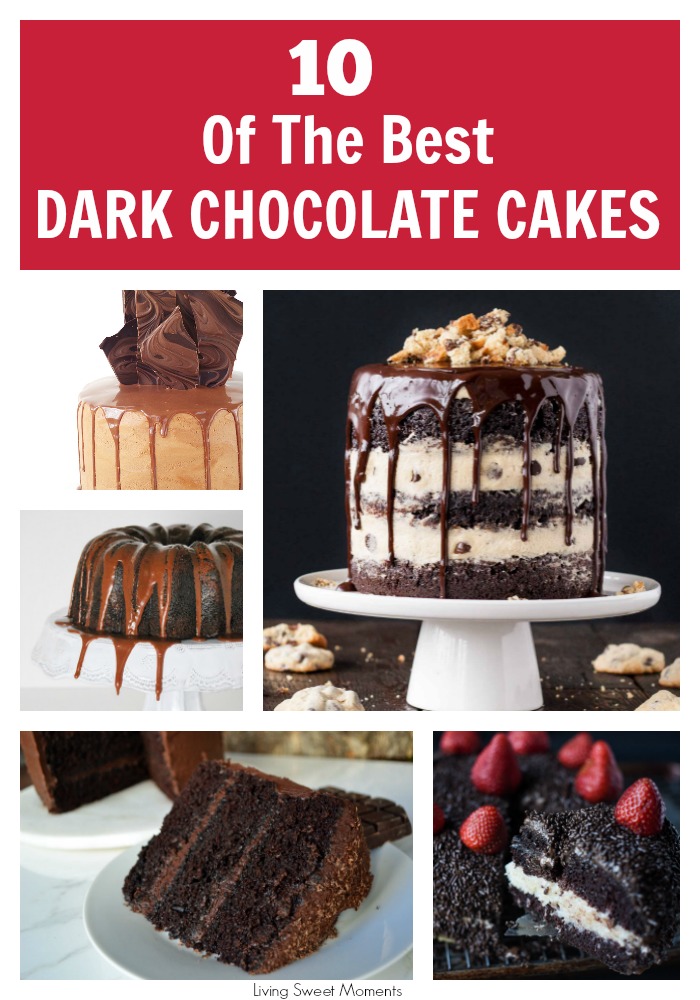 10 Amazing Dark Chocolate Cake Recipes
When it comes to cakes, chocolate flavor will always win. But personally, I think dark chocolate has a much more deep flavor than white or milk. So I asked my blogging buddies to give me their best Dark Chocolate Cake Recipes.
When I checked out their cakes, I was floored. As you can see, they're creative and amazing. So pick your favorite one, grab an apron and let's get cooking.
Before you do, I am going to present you these 10 Amazing Dark Chocolate Cake Recipes so you can drool at the screen like I'm doing right now.
Cakes not only represent their delicious flavor, but they're also associated with family, get-togethers, and celebrations. Normally we don't bake a cake just because (well I do, but it's because of this job ;). We bake a cake to celebrate somebody's birthday, wedding, graduation, etc. Whenever there's a party, there's always going to be cake.
We bake a cake to celebrate somebody's birthday, wedding, graduation, etc. Whenever there's a party, there's always going to be cake. So to me, a dessert will always make me happy.
Well enough chit chat, without further ado, here's 10 Amazing Dark Chocolate Cake Recipes:
The Sweetest Menu's Chocolate Fudge Layer Cake –Â Four layers of cocoa-laden cake come together with a generous coating of chocolate frosting and dark chocolate ganache.
Sugar Spun Runs Cheesecake-Stuffed Dark Chocolate Cake – Â This cheesecake stuffed dark chocolate cake consists of a classic cheesecake layer sandwiched between two decadent, fudgy dark chocolate cakes and iced with rich, dark chocolate cream cheese frosting.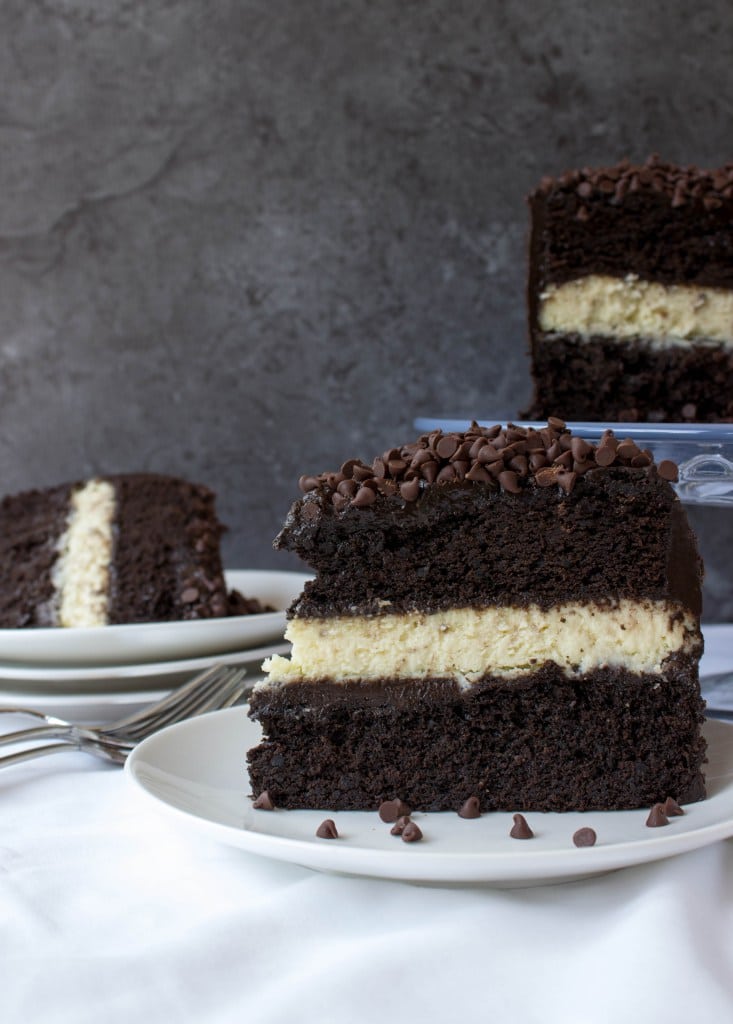 Domestic Goddess has a Salted Caramel Chocolate Cake – Four layers of dark, moist fudge cake filled with salted caramel swiss meringue buttercream topped with whipped chocolate ganache and a generous drizzle of more salted caramel.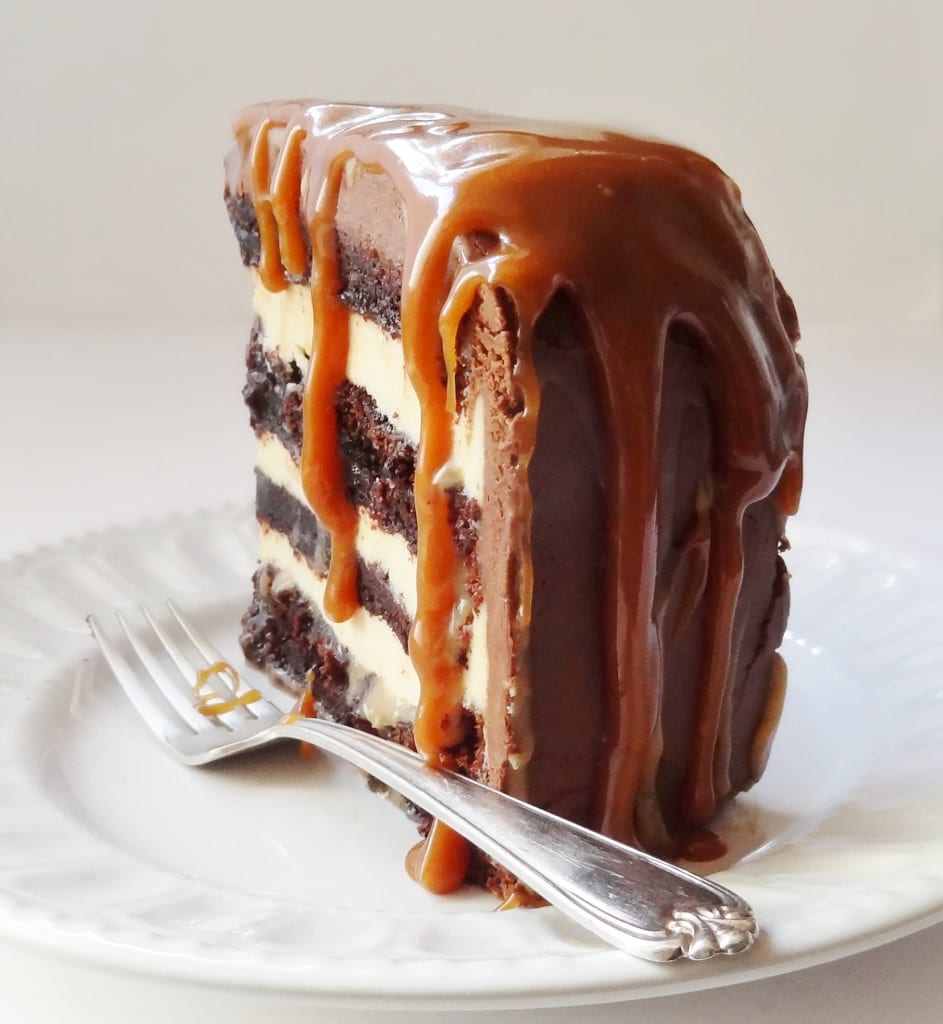 Life Is But A Dish Black Bottom Cake – Amazing chocolate cake with chocolate chip cream cheese filling and cocoa glaze.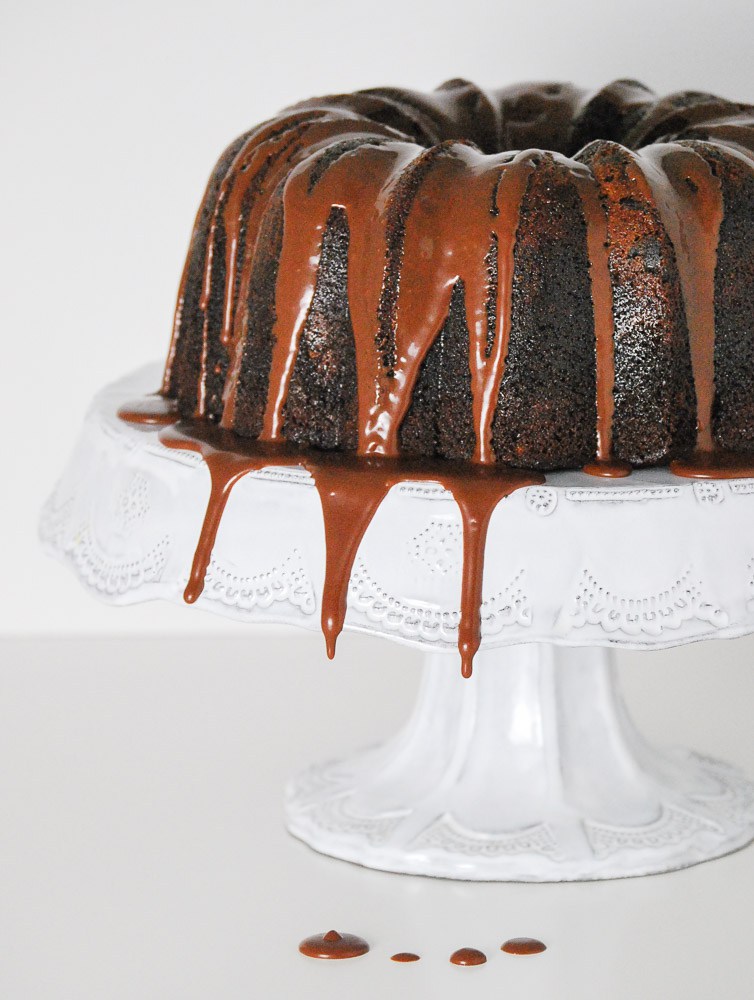 Modern Honey Love At First Sight Cake – how can you NOT fall in love with this decadent chocolate cake. It's rich, moist, and will cure your chocolate cravings.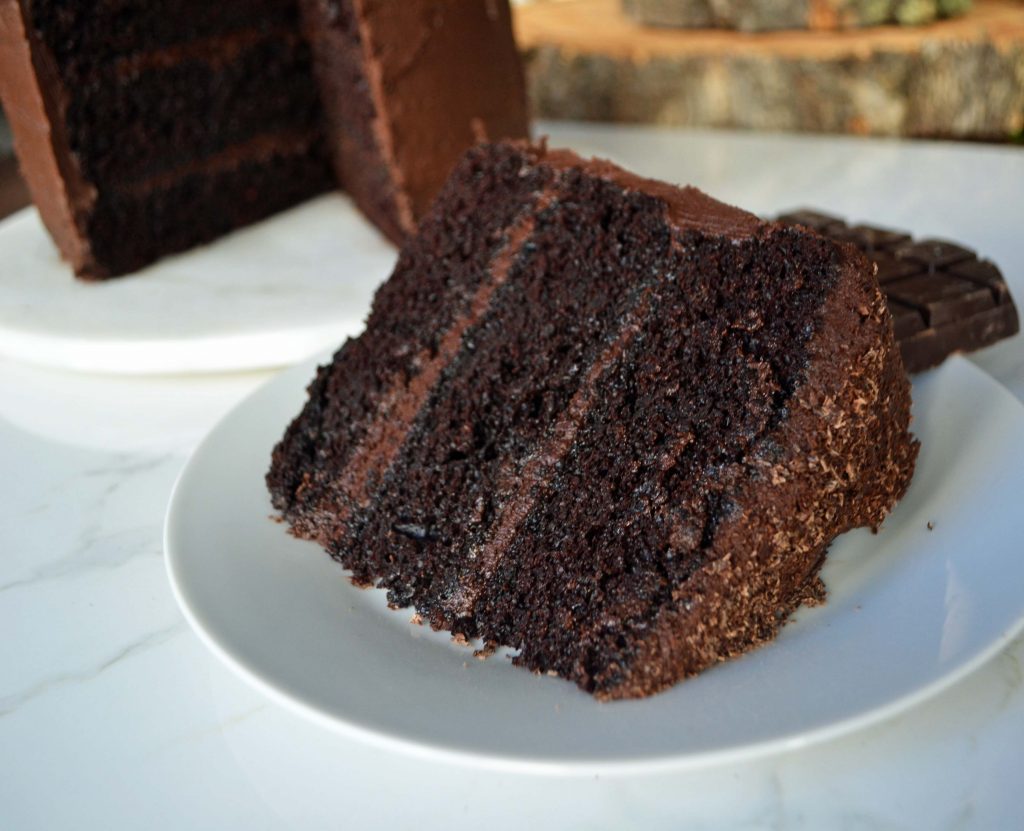 Brazilian Flair In The USA Brazilian Chocolate Cake with Raspberries – Chocolate Cake filled with coconut cream and topped with a yummy chocolate glaze.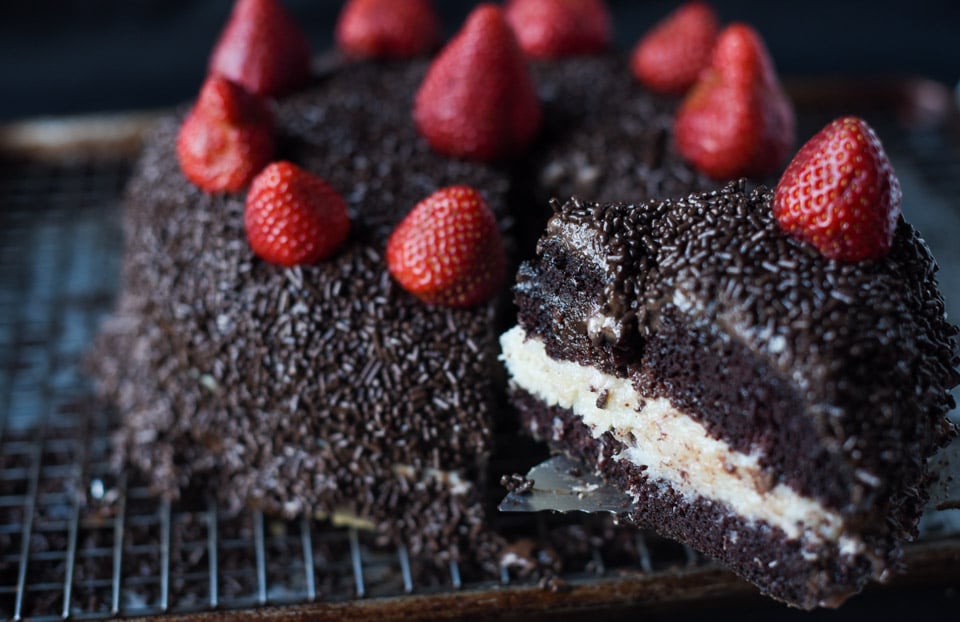 Spectacular Chocolate Cake Recipe –Â This spectacular Chocolate Cake Recipe with frosted cherries will not disappoint. The cake is chocolate with chocolate ganache and some snowed cherries.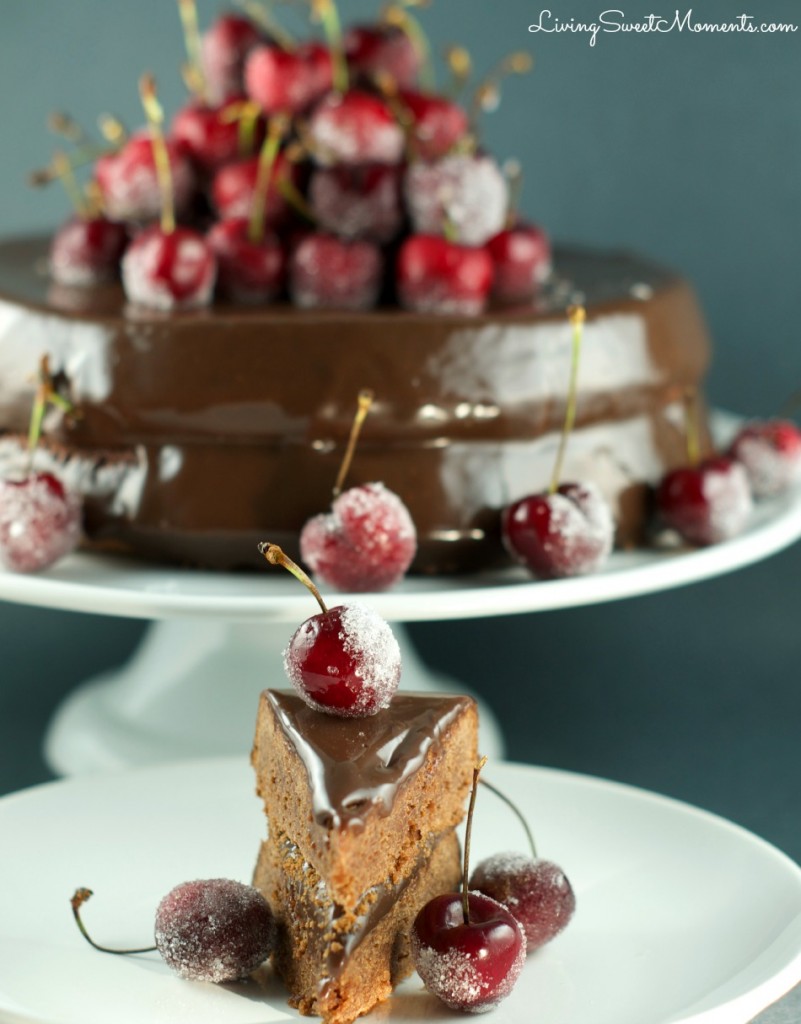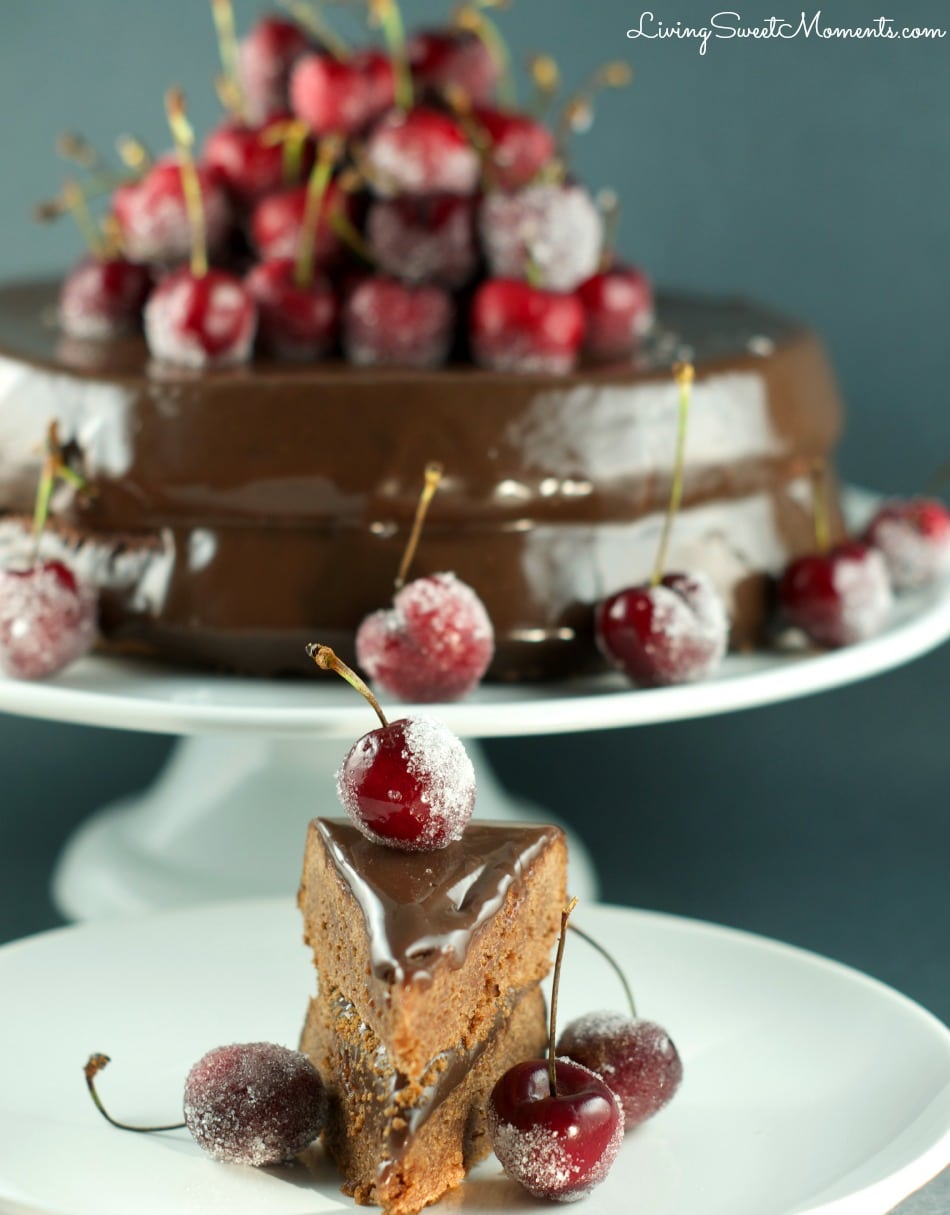 Tastes of Lizzy T Reese's Peanut Butter Cake – This Chocolate Peanut Butter Reese's Cake is a moist chocolate cake with peanut butter frosting and buttercream frosting! Perfect for the Reese's lover in your life.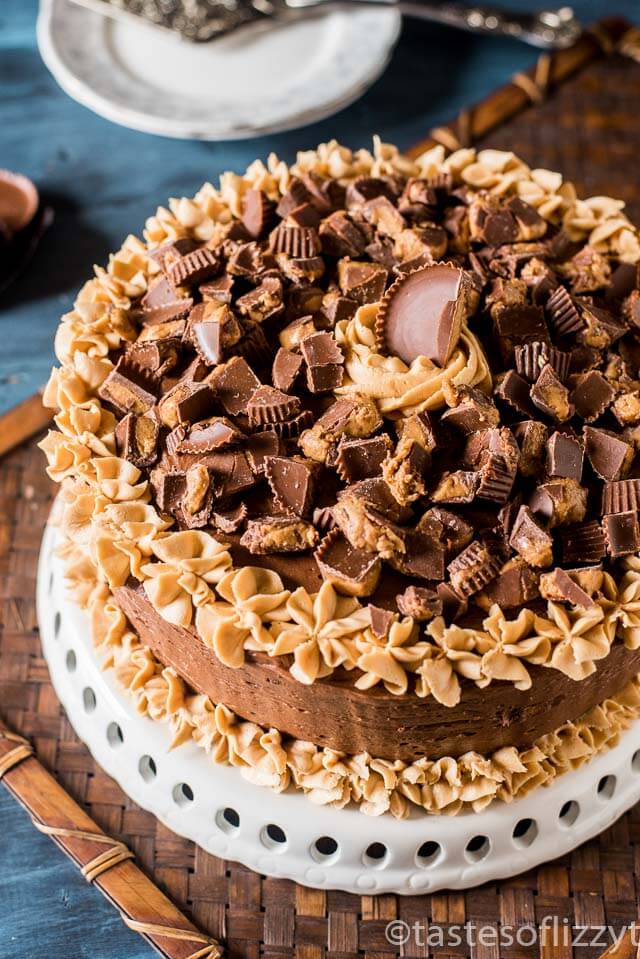 Gluten Free On a Shoestring One Bowl Gluten Free Chocolate Cake – This easy gluten free chocolate cake is rich, dense and fudgy, and it's all made in just one bowl. Make a double layer or single, with the simplest chocolate ganache frosting.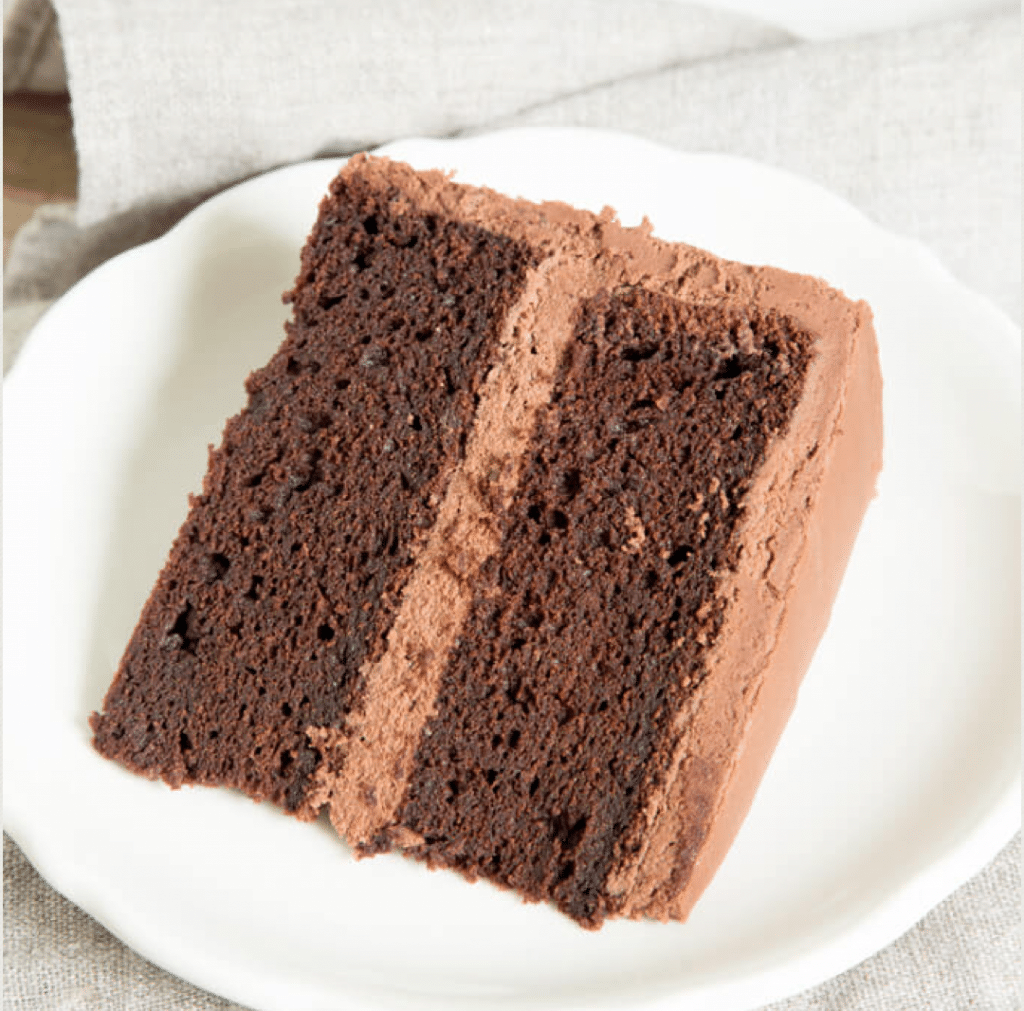 Liv For Cake Cookie Dough Chocolate Cake – Combine classic chocolate cake with your favourite guilty pleasure in this Cookie Dough Chocolate Cake.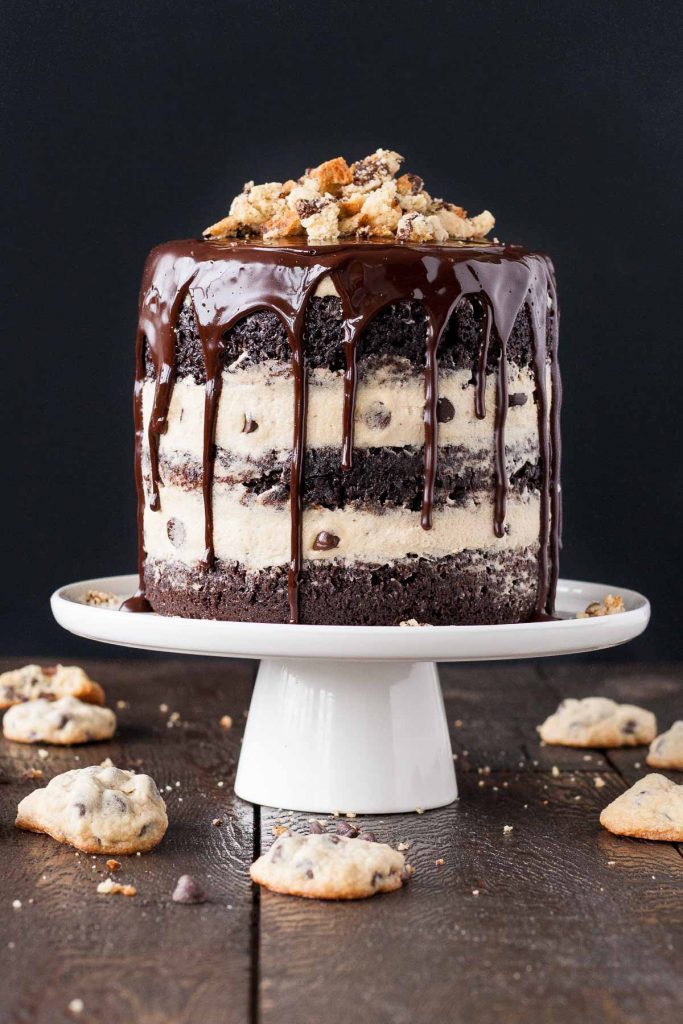 For the BEST CAKE RECIPES Â CLICK HERE