This melt-in-your-mouth crumbly Walnut Crescent Cookies recipe is super easy to make and it's the perfect dessert for the Holidays and entertaining.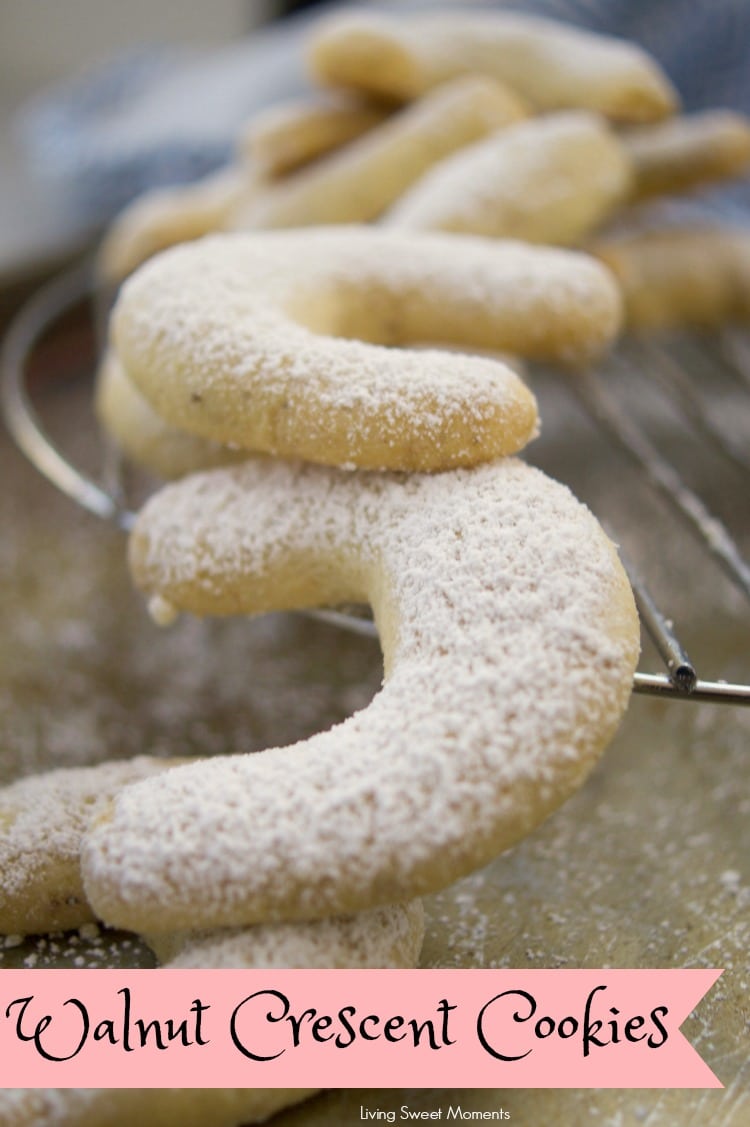 Walnut Crescent Cookies
I don't know why in all the time I've been blogging I've never posted this Walnut Crescent Cookies recipe. It's my favorite cookie recipe in the whole entire world and every time I take it somewhere people devour it.
They are soft, crumbly and have a very distinctive walnut vanilla flavor that you won't find anywhere else since I use a secret ingredient that's it's more common in Europe than the States.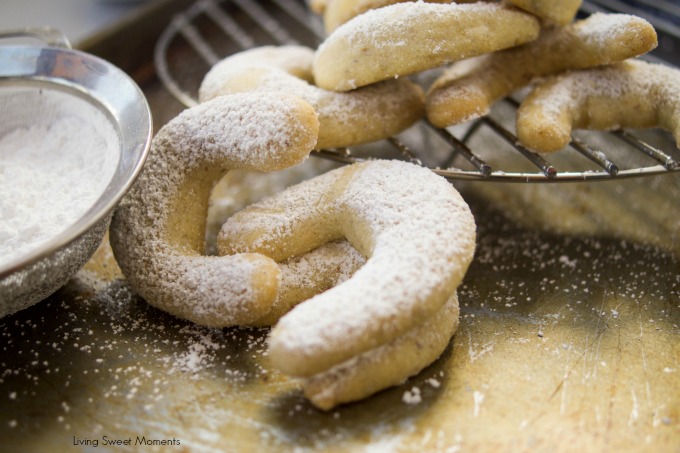 My grandmother makes these cookies all the time. She's the one who taught me how to make them and everybody requests them whenever she goes. To me, is the ultimate Holiday cookie. The powdered sugar on top makes them look like a snow.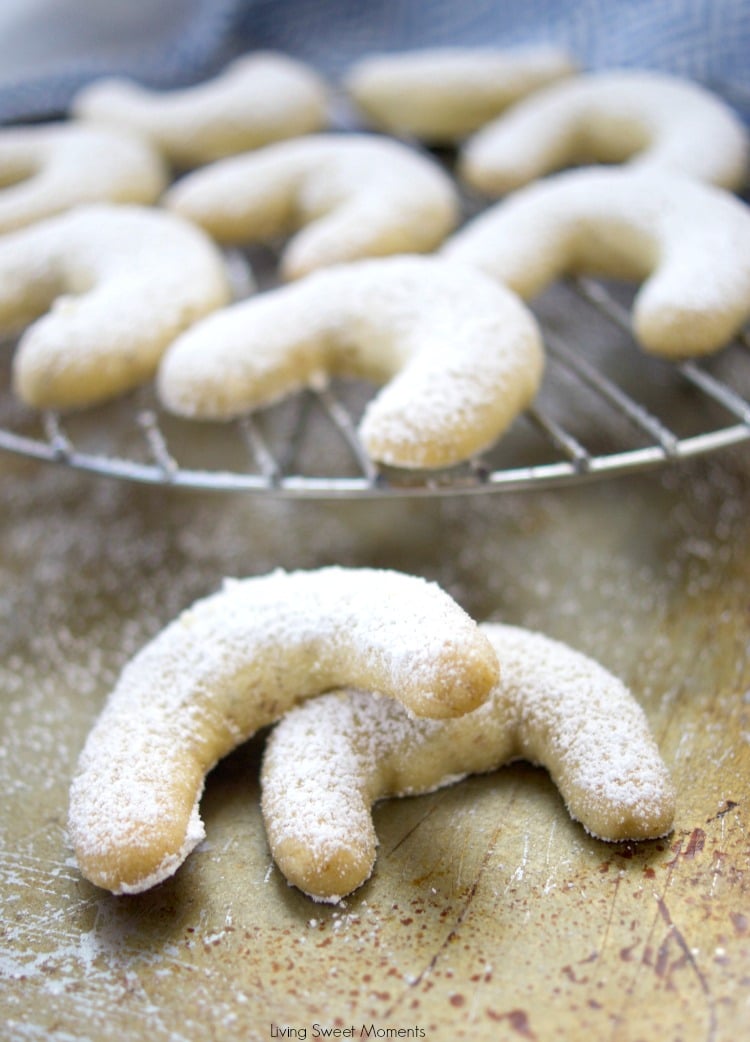 If you've ever tried a shortbread cookie, the texture is very similar. The secret to achieving this crumbly consistency is the ingredients itself of course, and also to avoid browning them in the oven. Take them out while they are still a bit soft and as they cool they will finish baking.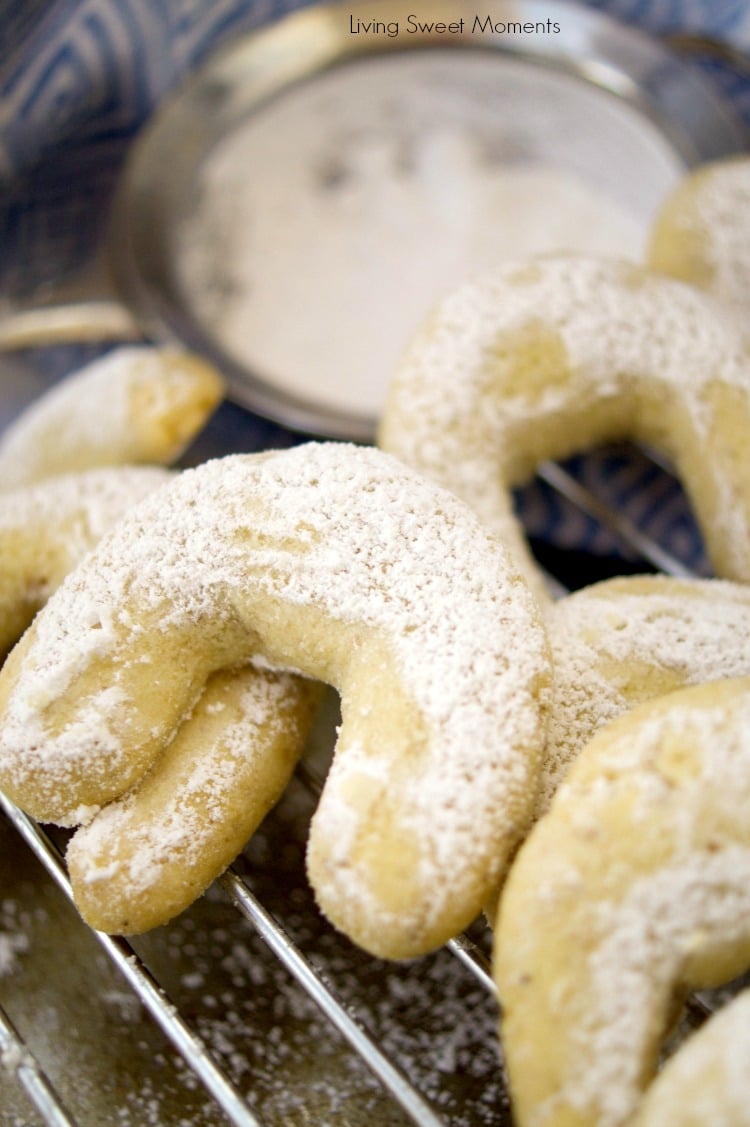 If the Walnut Crescent Cookies brown during baking, they will turn out crunchy. Delicious as well but not quite like the delicate softness we are looking for.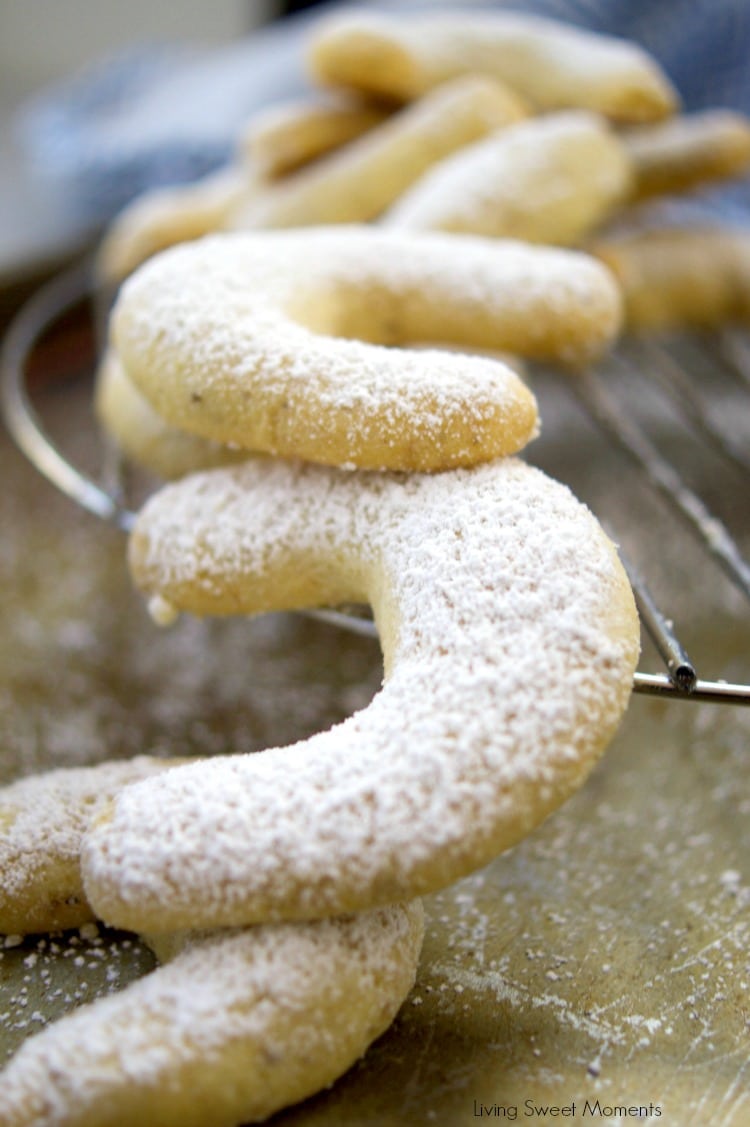 Yummy Walnut Crescent Cookies - the best Holiday cookies that will melt in your mouth
Click To Tweet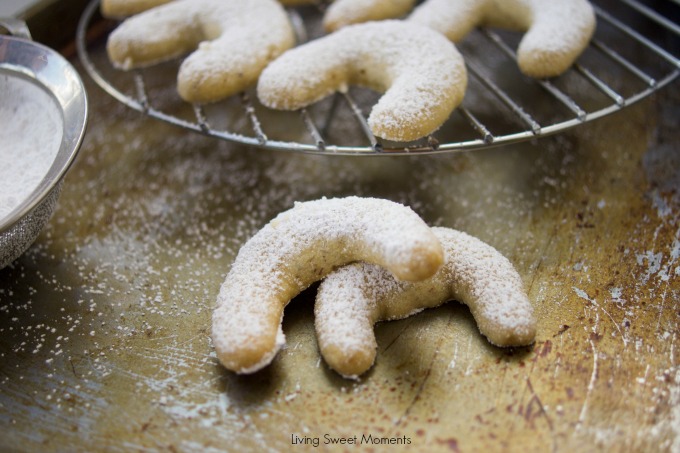 The secret ingredient is pure vanilla powder. It's more concentrated the regular vanilla extract and has a much more deep flavor. Use only a little because it goes a long way. For this recipe, in particular, I used 1/8 teaspoon.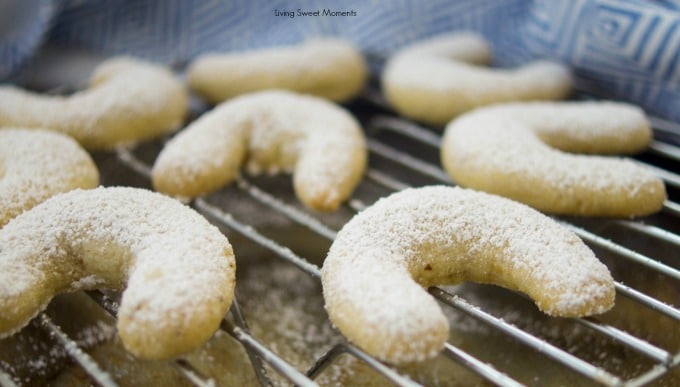 More than that will result in bitter cookies. If you don't have this ingredient, simply substitute for 1 teaspoon of pure vanilla extract.
Why buy vanilla powder when only a little bit is used? The bottle lasts forever and you'll be making these cookies so many times that it's worth it.
Here's a video on how you make them:
I hope you can try these delicious Walnut Crescent Cookies at home. If you do, please upload a pic on Instagram and tag me @Livingsweetmoments or use the hashtag #LivingSweet. I promise to repost it.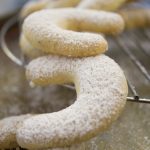 Walnut Crescent Cookies
This melt-in-your-mouth crumbly Walnut Crescent Cookies recipe is super easy to make and it's the perfect dessert for the Holidays and entertaining.
Ingredients
1

cup

all-purpose flour

1/2

cup

walnuts

1/3

cup

powdered sugar

plus more for dusting

1/2

cup

unsalted butter

room temperature, 1 stick

1/8

teaspoon

Vanilla Powder*
Instructions
Preheat oven to 300 degrees Fahrenheit

Line a sheet pan with parchment paper

Place the walnuts in a food processor or blender and process until ground

Pour all the ingredients together in a bowl, including the ground walnuts

Use a mixer to blend everything together

With your hands, shape the dough into a ball. It will be crumbly

Shape the crescent cookies by taking a piece of dough, about a teaspoon size and roll into a log and shape into a "half moon"

Place the cookies on the parchment paper lined sheet pan

Bake for 15-20 minutes or until the cookies are still pale and a little soft to the touch. DO NOT LET THEM BROWN

As soon as they come out of the oven dust them with powdered sugar and let them cool completely

Dough can be frozen up to 6 months

Enjoy!
Recipe Notes
*You can substitute with 1 teaspoon of pure vanilla extract
Here are more Holidays Cookies I love:
Walnut Snowball Cookies (no dairy)