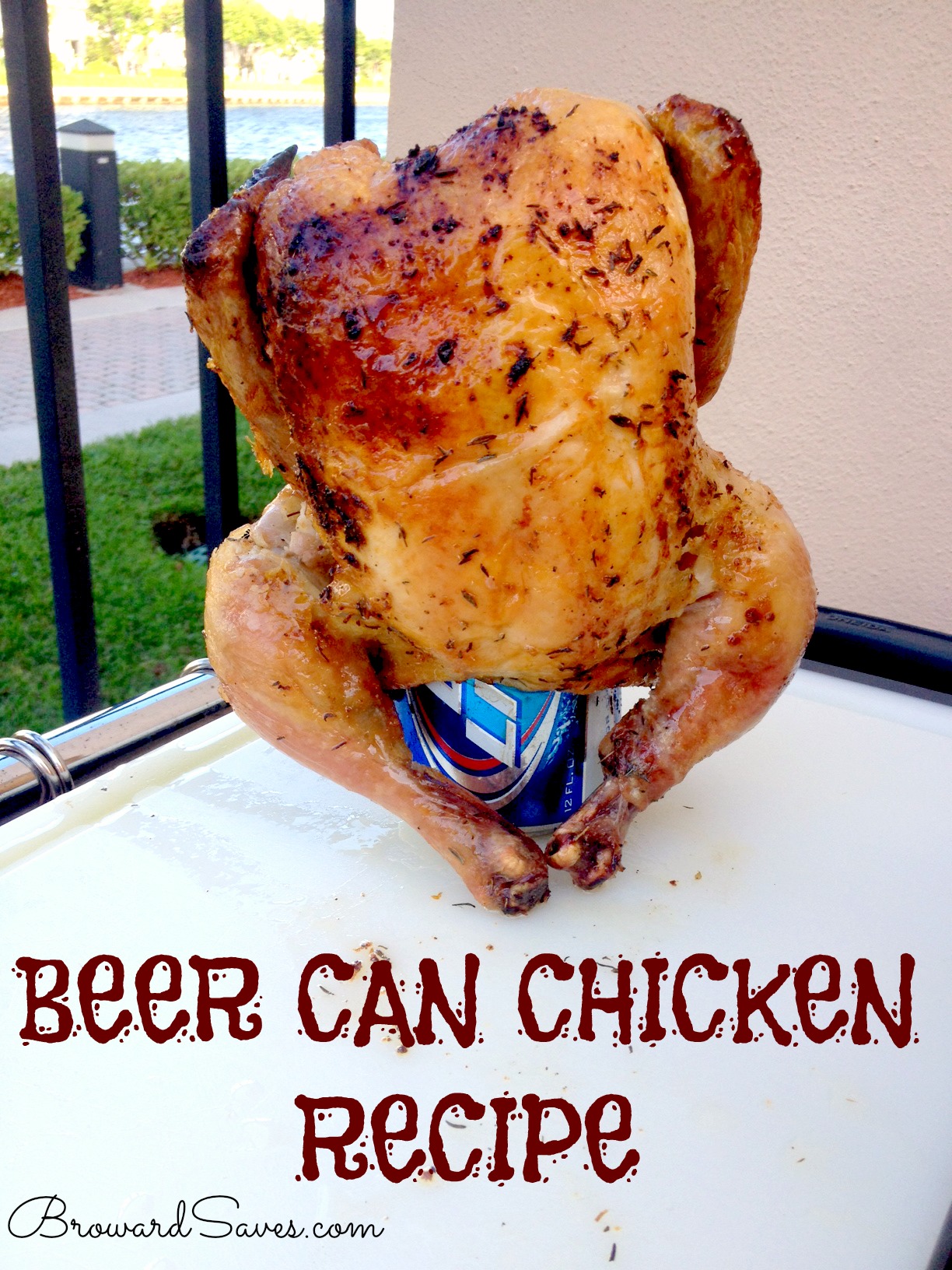 I really love this Beer Can Chicken Recipe. It's easy to make and the results are absolutely delicious.
The beer makes the chicken so moist and tender that it simply falls off the bone. Plus the skin will be crispy!. You can season the bird any way you want. I really like thyme because it marries well with the chicken. 
Ingredients:
– One (5- 5 lb.) whole roasting or fryer chicken
– 2 teaspoons of dried thyme
– 1 teaspoon of garlic powder
– 2 teaspoons of Olive Oil
– 1 Can of Beer, 12 oz.
Preparation: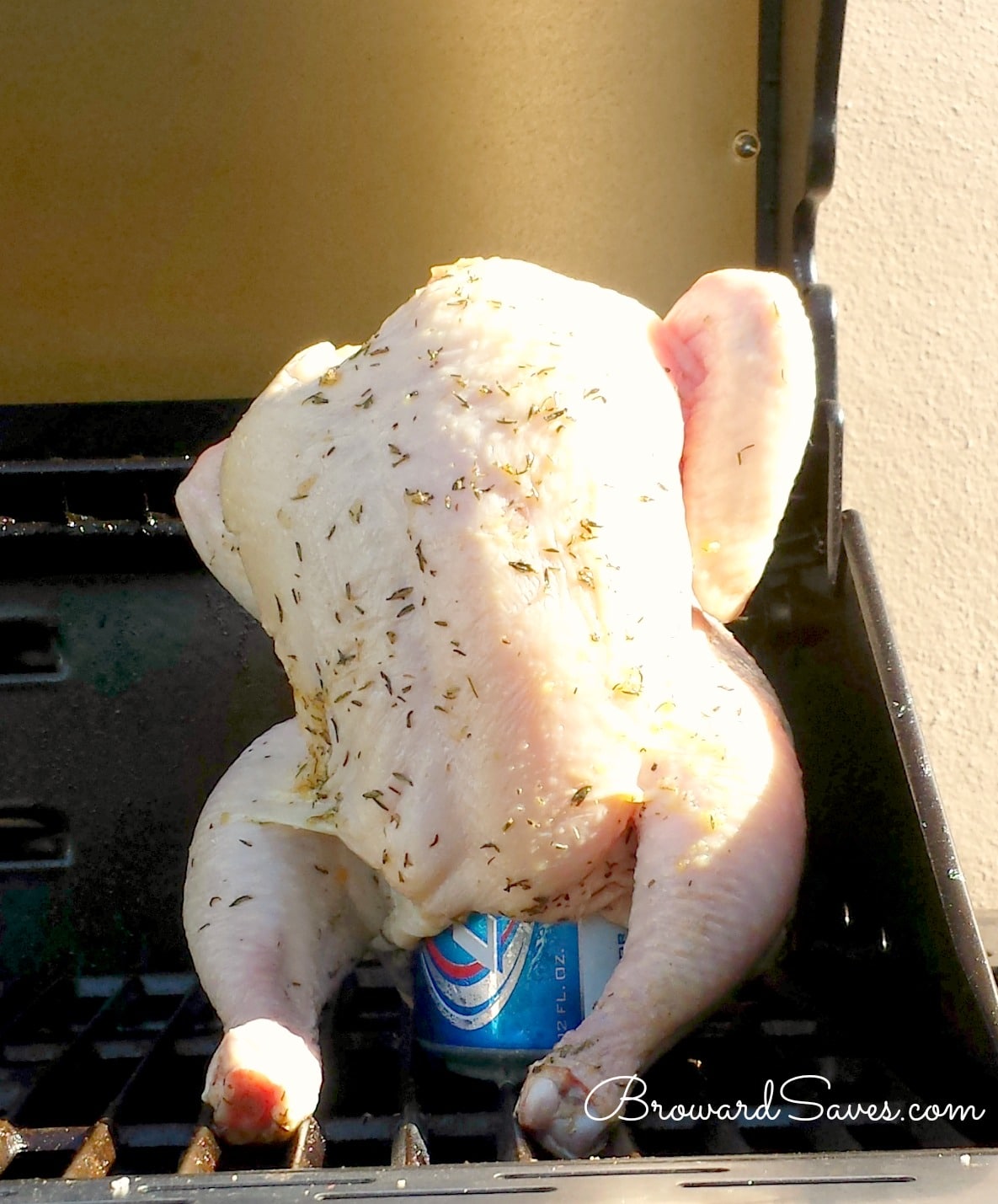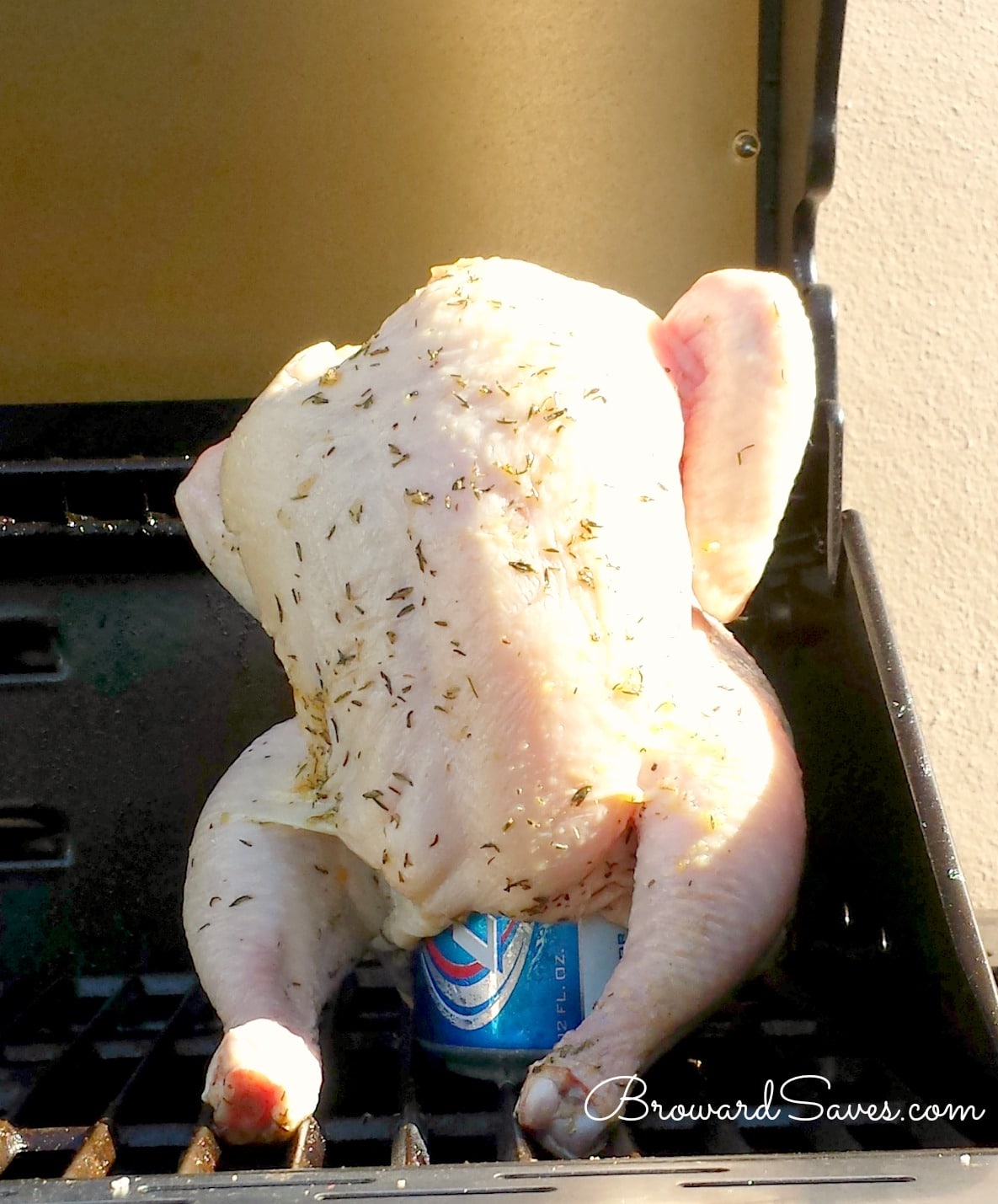 – Remove the giblets and rinse the chicken inside and out.
– Pat dry with a paper towel
– Rub the chicken with the Olive oil and add the seasonings. To release  a little more flavor, rub the thyme in between the palm of your hands, before adding it to the chicken.
– Salt and pepper to taste
– Now comes the hard part: Drink half of the can of beer and set it aside
– Grabbing the chicken legs in each hand push the bird cavity over the beer can. The can should stand by itself
-Place the bird on the grill
– If using a gas grill, turn on half of the burners and cover. If you're using a gas grill, set the HOT coals aside. The bird will cook better with indirect heat.
– Depending on the size of the chicken it will take about 60- 75 minutes to cook. Internal temperature should be 165 F. To test if the chicken is done just make a small slit in the thigh and if the juices run clear you are good to go.
-Remove from the grill and let it rest for about 5- 10 minutes
I hope you try this Beer Can Chicken Recipe at home!. Let me know how it goes.