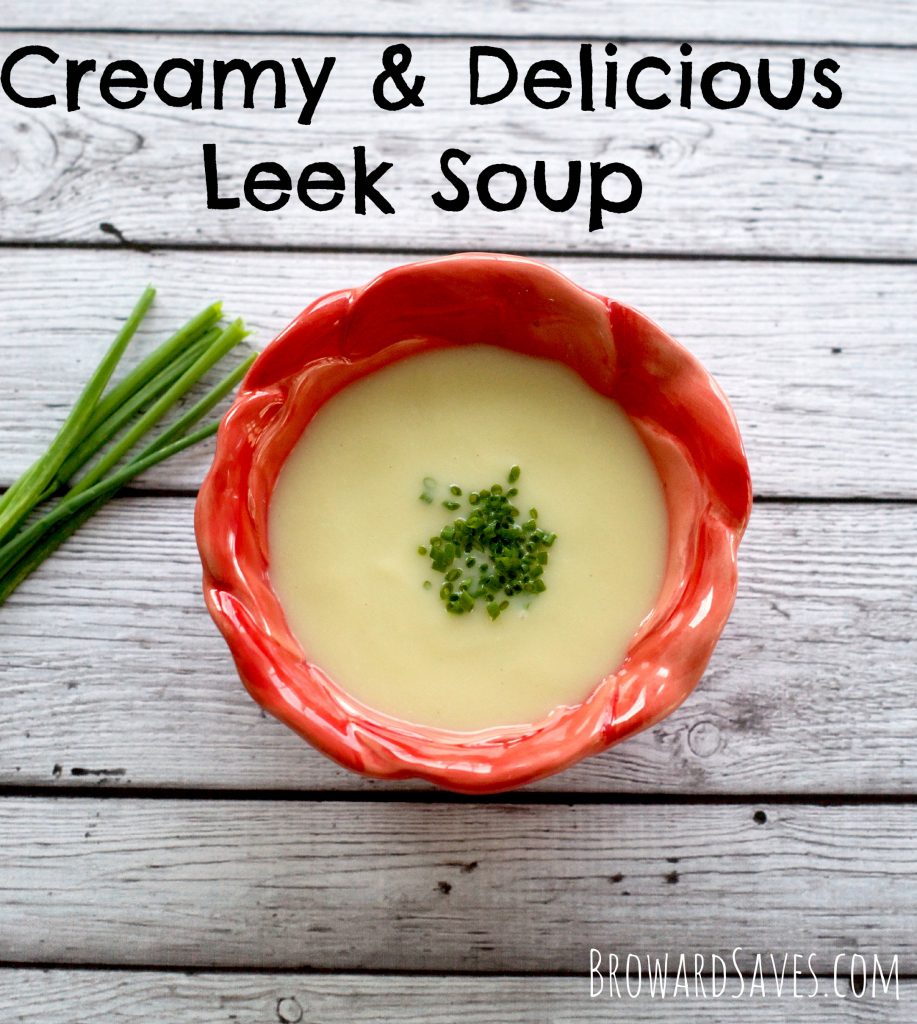 Delicious and Creamy Leek Soup Recipe
It's summer and you're probably wondering.. Why is this crazy lady posting soup recipes? Can't she feel the heat in Miami?. Well my fellow readers, the great thing about this Creamy Leek Soup Recipe is that you can eat it HOT or COLD. It's my version of the classic french soup Vichyssoise without the potatoes. So it's perfect to eat all year round.
Leeks have a  delicate subtle onion flavor and are very fragrant. You can easily find them at the Supermarket and have a delicious dish ready in less than 30 minutes. While this soup is vegetarian and dairy free it is not Gluten Free. I use a little flour for thickening, so keep this in mind if your family or guests suffer from any kind of Gluten Allergy.
To make your Delicious and Creamy Leek Soup Recipe start out by chopping 4 Leeks (white parts only). Discard the green parts as they are not edible. Make sure you wash them throughly as dirt can get in between the layers.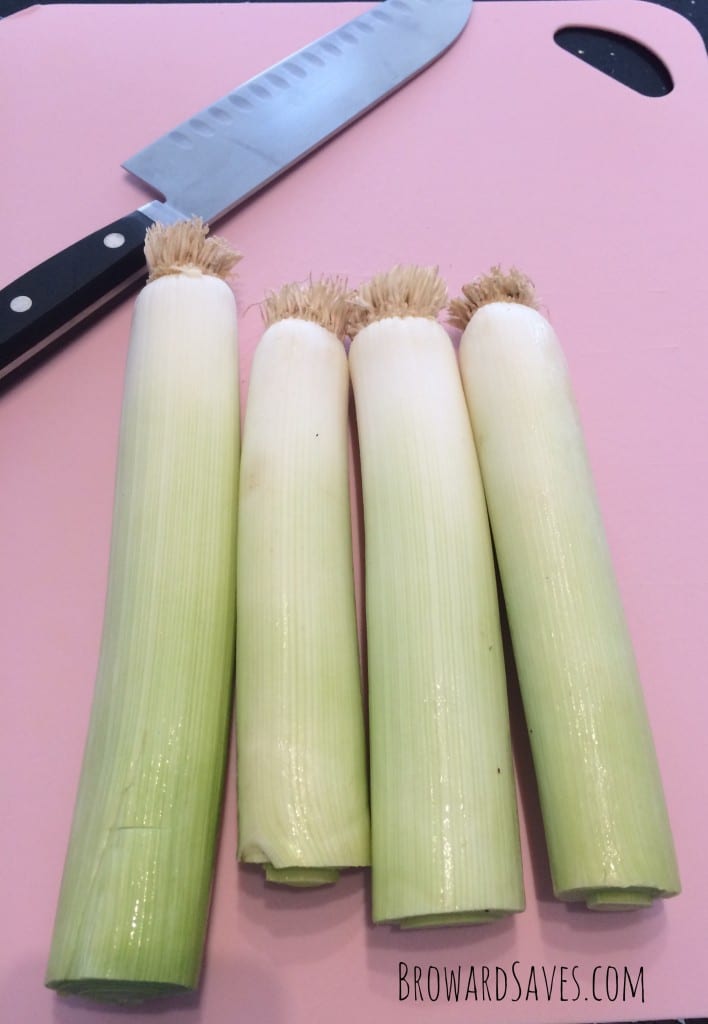 Full Recipe at the bottom. In a heavy pot over medium heat, sauté the chopped links in olive oil until they are soft (about 5 minutes).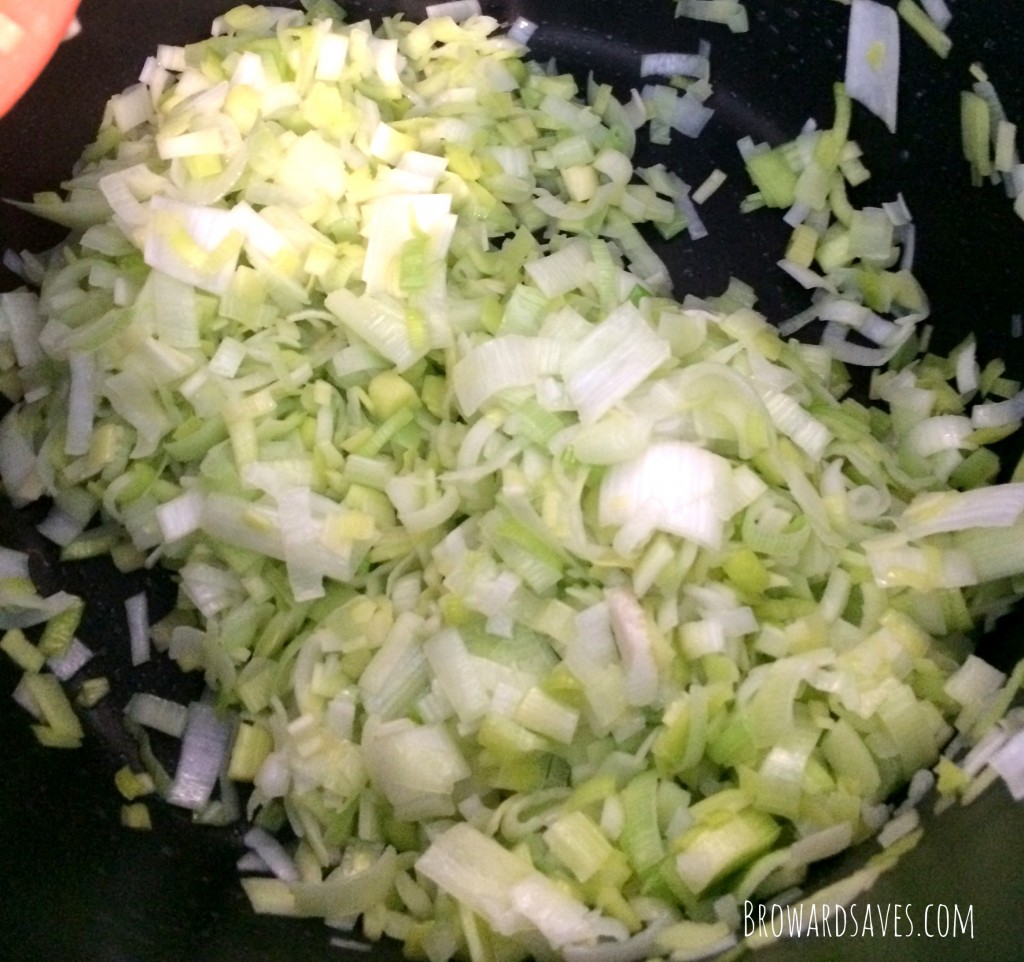 Add the flour to the leeks and stir for about one minute until the flour is cooked. Add the chicken/vegetable stock and simmer for 20 minutes. Add salt and white pepper.
Puree the soup in the blender (careful when blending hot liquids).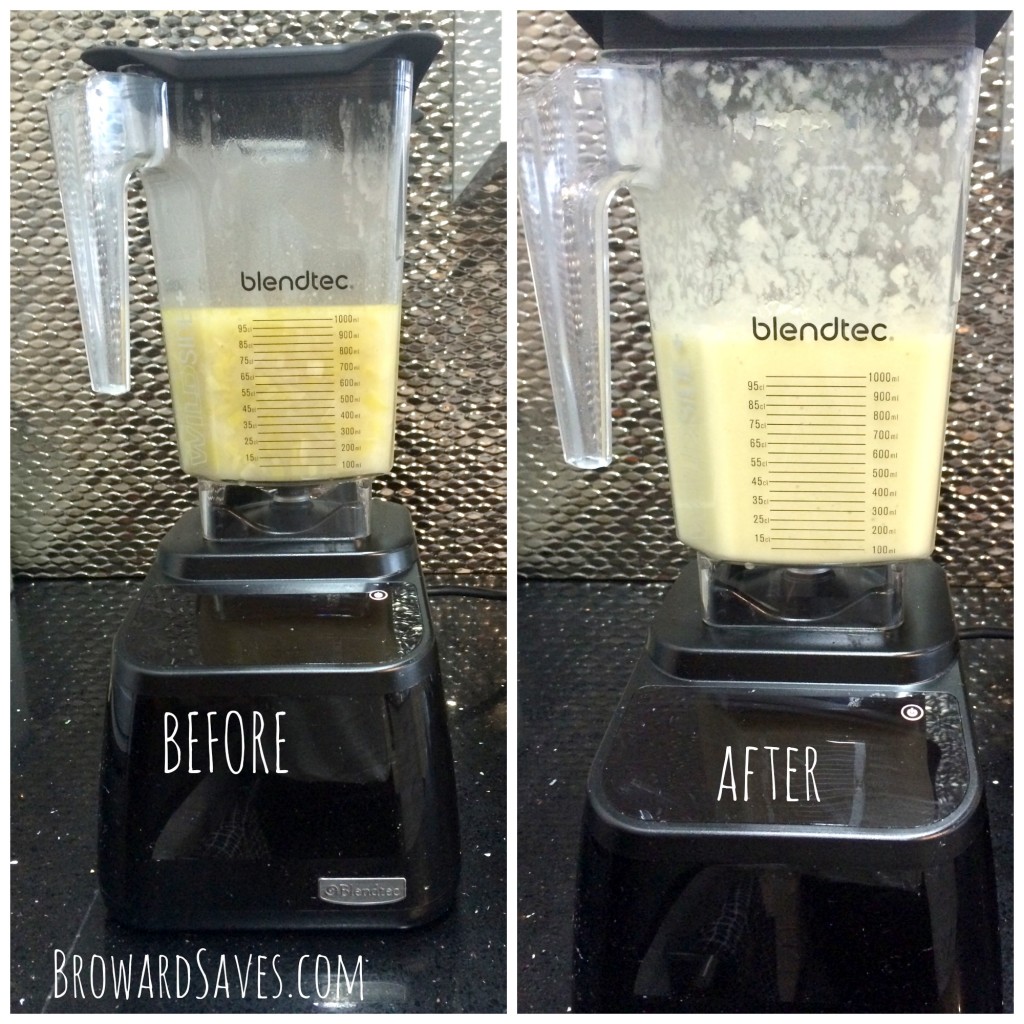 If you have a powerful blender like a Blendtec you won't need to strain your soup. If not, use a strainer and check for seasoning. If you want, return to the pot and add a little cream. I personally prefer mine without cream. Garnish with chopped chives or green onions.
Enjoy!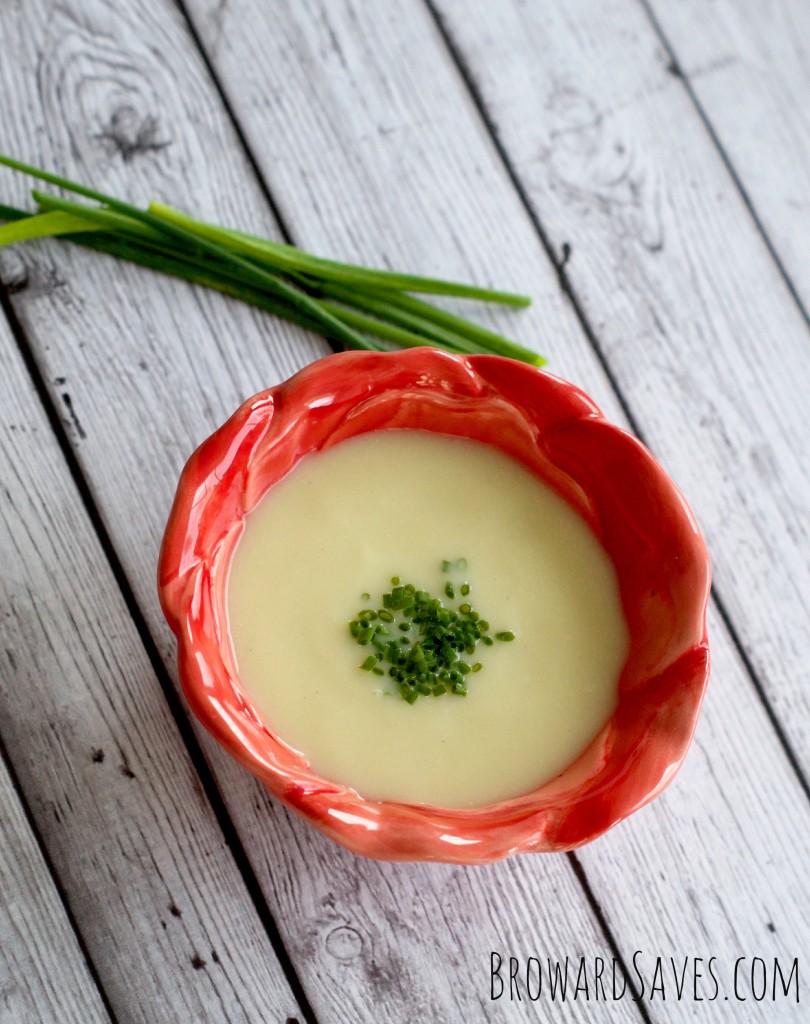 Delicious And Creamy Leek Soup Recipe
Author:
Prep time:
Cook time:
Total time:
Ingredients
4 Leeks (white part only) – chopped
1 ts. of Olive Oil
1 Tb. of flour
5 Cups of Vegetable or Chicken Stock
Salt, to taste
White pepper, to taste
Chives, chopped – For Garnish
Instructions
In a Pot, heat the oil in a medium heat
Add the leeks and saute until softened (about 5 minutes)
Add the flour and stir for 1 minute so it cooks
Pour the stock and let it simmer for 20 minutes
Sprinkle in salt and white pepper
Place in the blender and puree until creamy
Strain if necessary
Enjoy!
I hope you try it at home!. It is very easy to make.