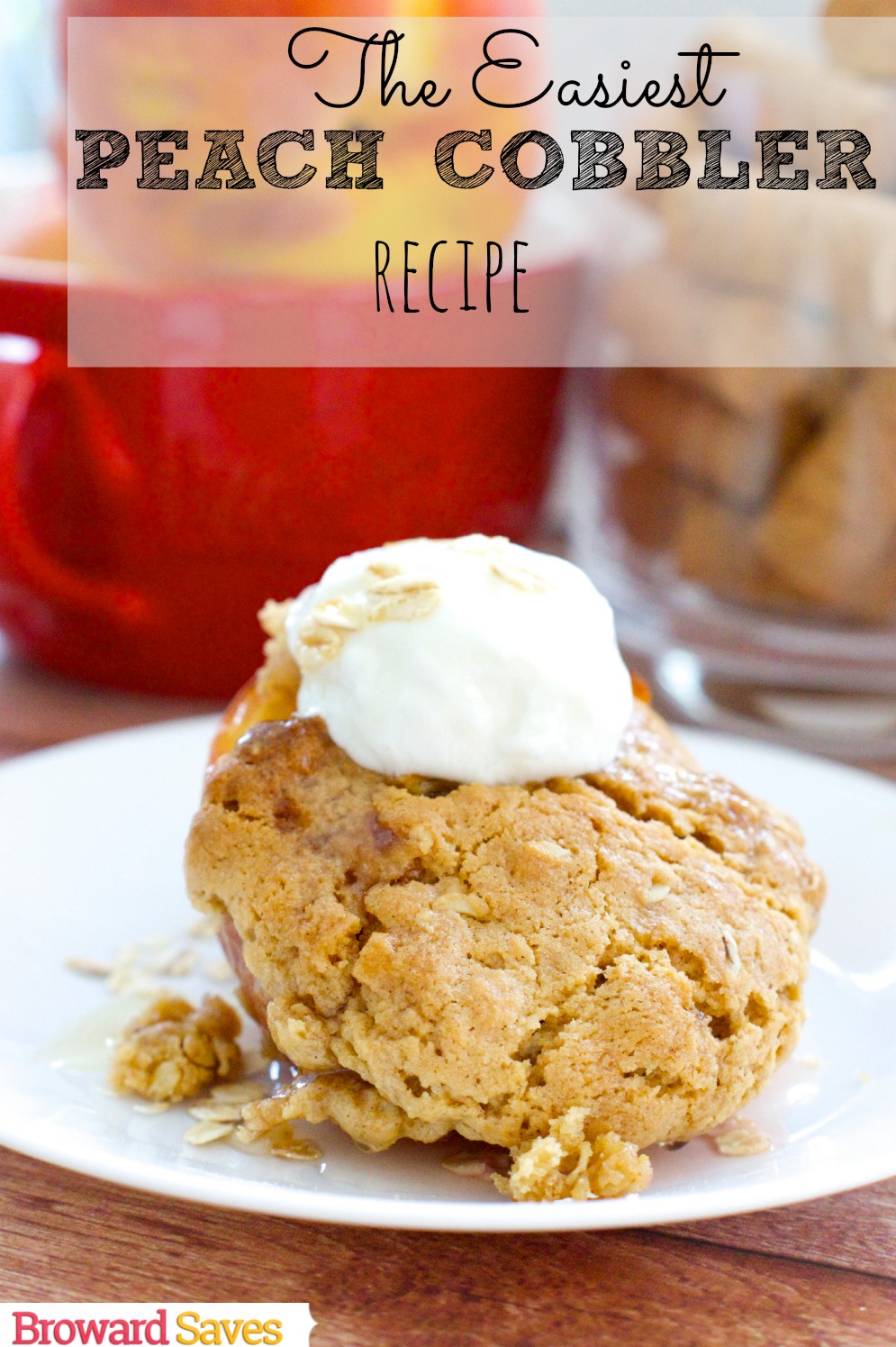 Now that fall is here I am craving warm desserts. This super easy peach cobbler recipe is perfect for that. Takes less than 10 minutes for prepping and the results are delicious. Imagine a warm soft delicate peach with a crumbly crunchy warm crust. I would definitely accompany this sweet with whipped cream or ice cream. I wish I'd made more!
If you've seen other Peach Cobbler recipes in the past, you've noticed that they use cornstarch, canned peaches or even cake mix. Yuck! Who wants that? This cobbler is not only easy but it is completely homemade. The trick is to get very ripe peaches (or any other stone fruit) so you won't need the cornstarch or all that stuff.
To make your easy Peach Cobbler, cut your peaches in half, sprinkle in some sugar and prebake with a little water for just 10 minutes.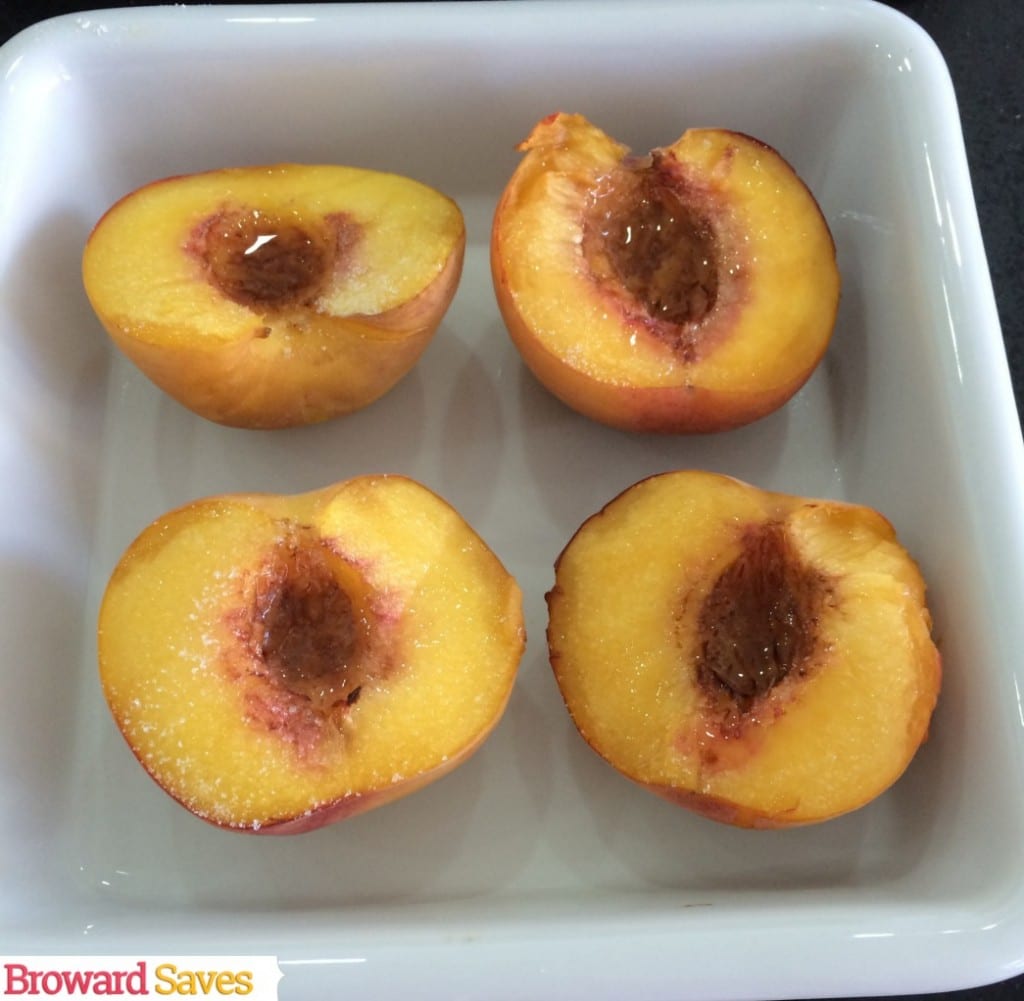 Make the cobbler topping mix (full recipe below), divide the mix in 4 and place on top of each peach half. Return to the oven with more water for about 30 minutes.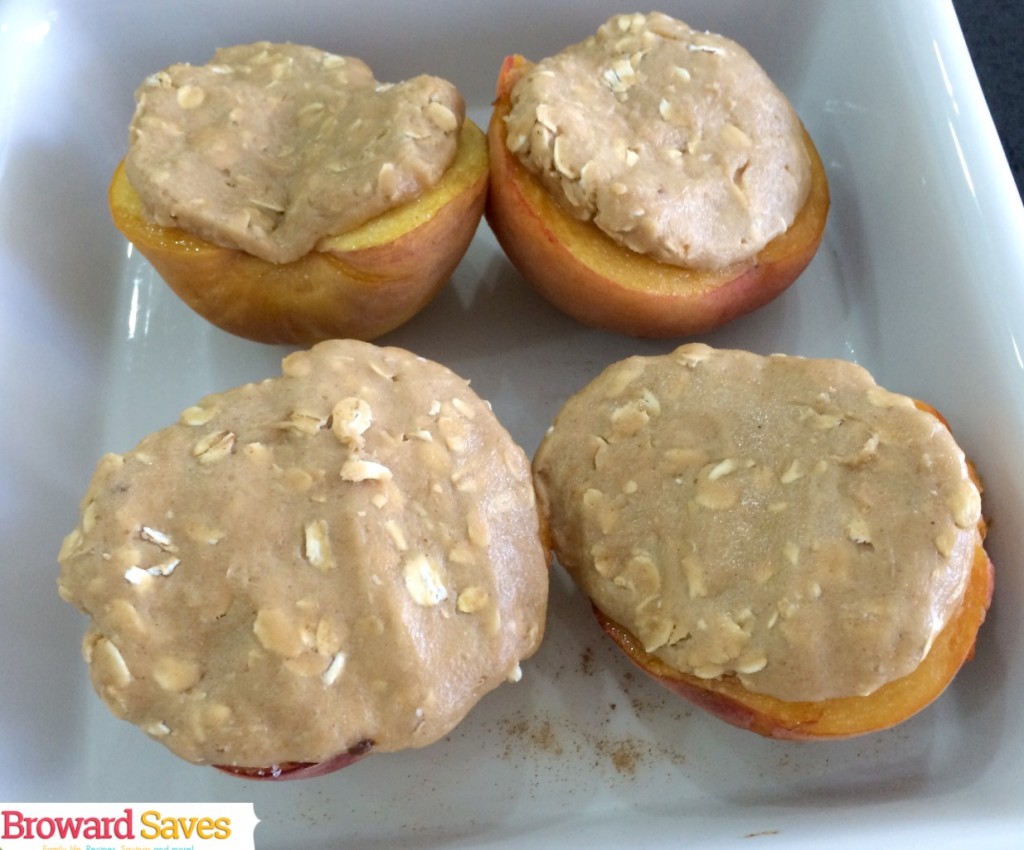 See? I told you! Easy and completely from scratch. You can whip them up completely at the last minute and just bake while your guests are dining. You'll look like a masterchef and only you will know that you didn't spend all day in the kitchen.
I love putting oats in my mix. It gives out a different texture when baked. Plus it makes me feel that is healthier 😉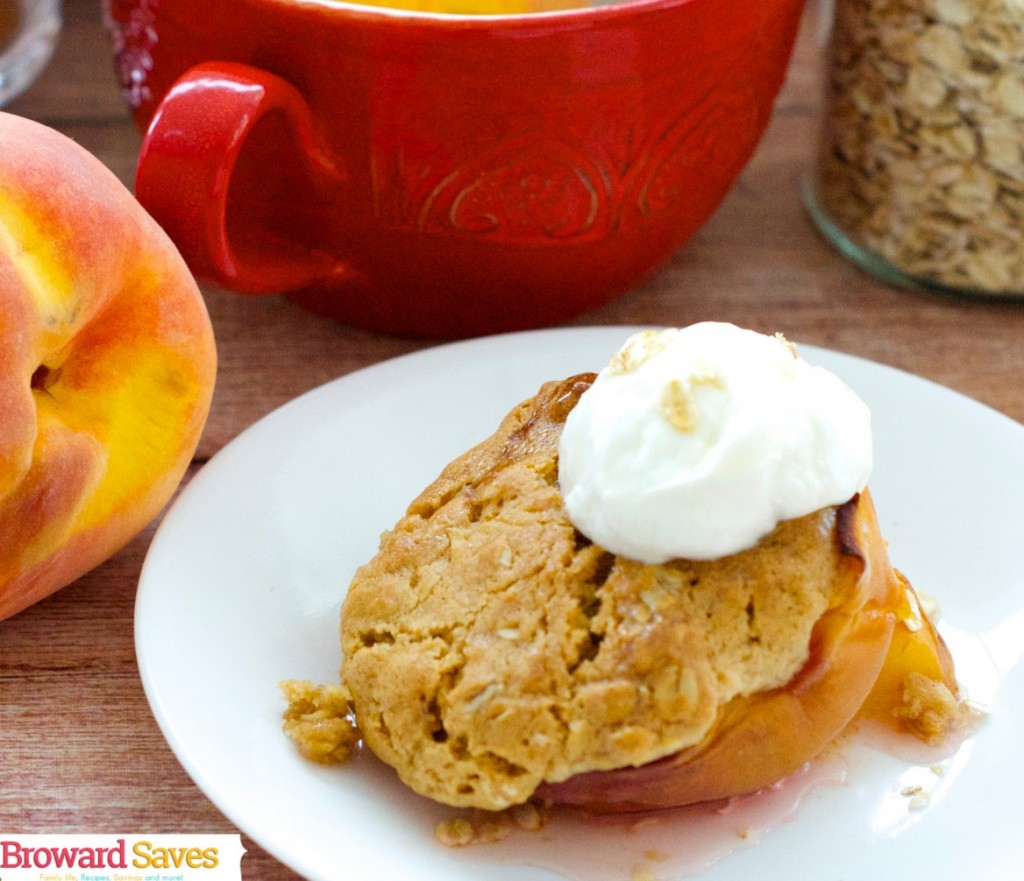 See how yummy and golden the topping bakes while the bottom stays all soft and sweet? I could just use the topping as a cookie dough and bake them as is. You can do that with leftover dough mix. I haven't tried that yet so let me know how it comes out.
I hope you can try my easy Peach Cobbler recipe at home and let me know how it comes out
Easy Peach Cobbler Recipe
Author:
Prep time:
Cook time:
Total time:
Ingredients
2 Ripe Peaches, halved and pitted
1 Tb. of Sugar
1/4 Cup of Old Fashioned Oats (optional)
1/2 Cup of All Purpose Flour
1/4 Cup of Brown Sugar
1/2 Ts. of Baking Powder
A Pinch of Cinnamon, Nutmeg and salt
3 Tb. of Chilled Butter, cut up in little pieces
1-2 Tb. of Cold Water
1 Cup of regular Water
Instructions
Preheat Oven to 400 degrees
Place peaches in a baking dish. Sprinkle in 1 tb. of Sugar divided in the 4 peaches. Add 1/2 Cup of Water to the baking dish and Bake for 10 minutes
Meanwhile in a bowl mix in the flour, sugar, baking powder, spices and oats. Add the butter and mix it well in your hands until the you get a paste. Add 1 tb. of water so the cobbler mix comes together. If needed add another tb. of water.
Remove peaches from oven. Divide cobbler mix in 4 and place the pieces on top of the peaches. Add another 1/2 Cup of water to the baking dish and bake for 25-30 minutes or until the dough becomes golden.
Enjoy!
I am making some more tonight!