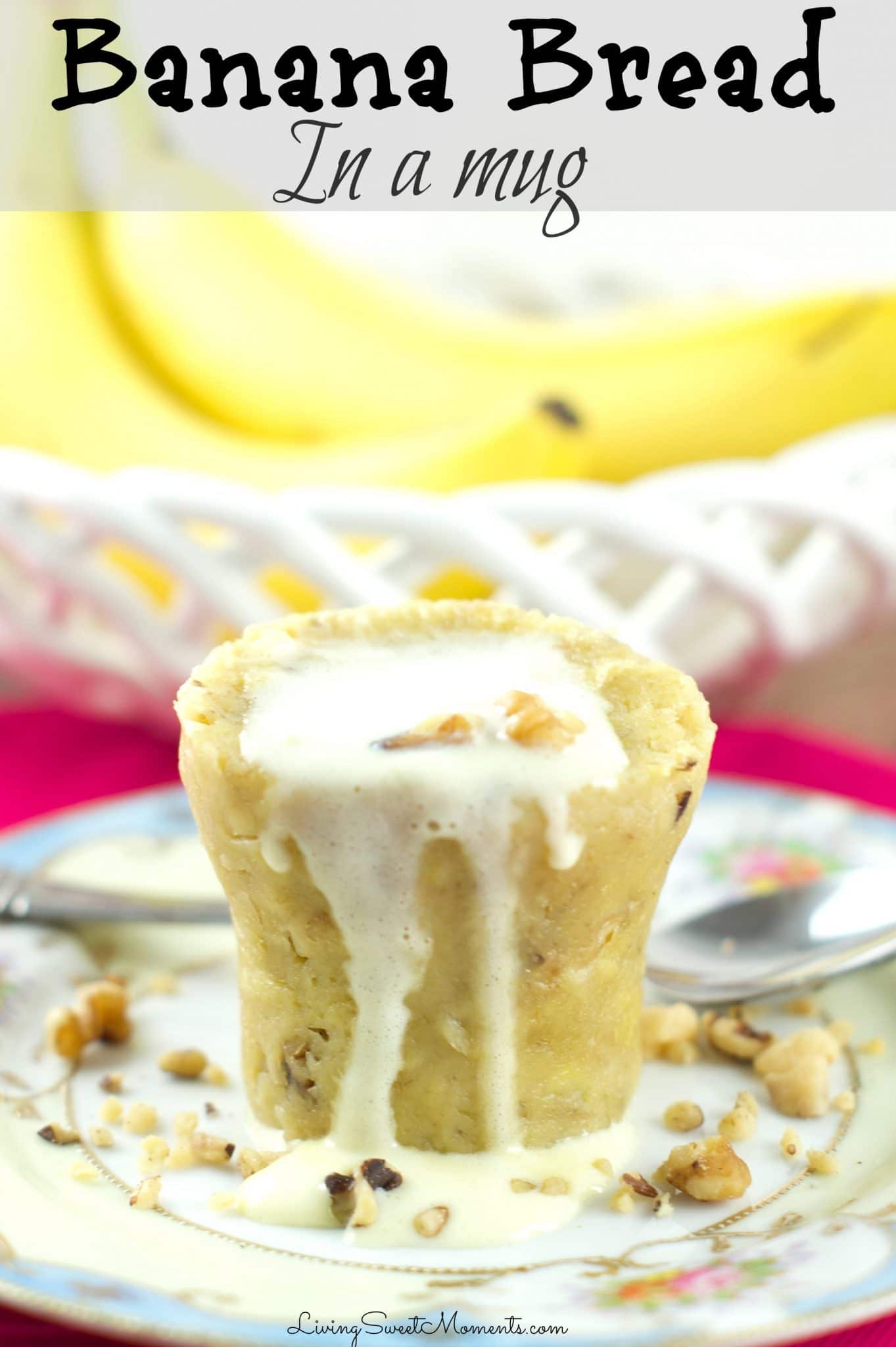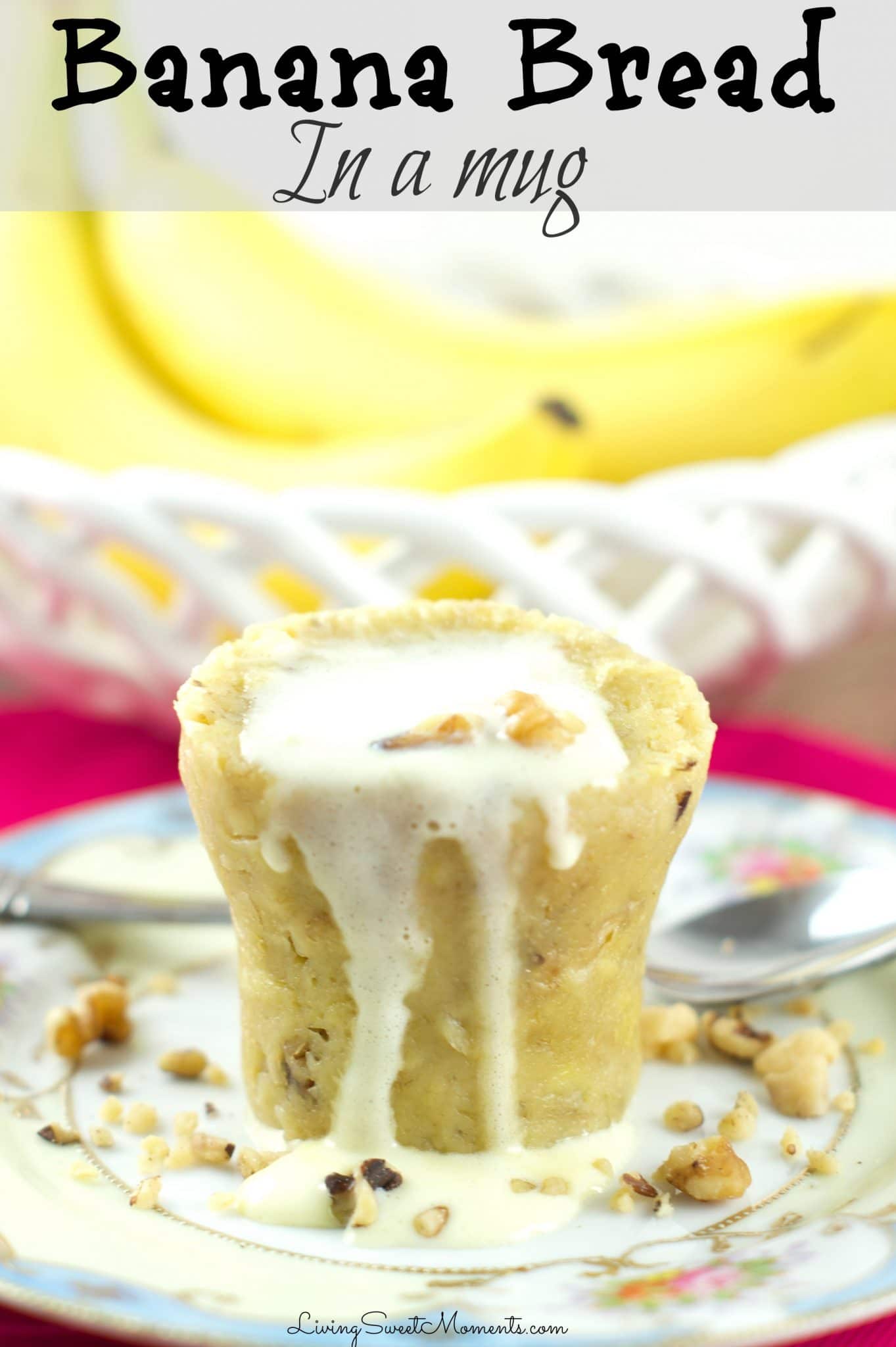 Banana Bread In A Mug
Have you ever craved a slice of Banana Bread? If you make or buy one, who's going to eat the rest? And let's be honest, making it can take an hour or more. This easy Banana Bread In A Mug takes only 5 minutes from start to finish. So go ahead, have you me time, make a banana bread just for yourself.. I promise I won't tell.
Has this ever happened to you? You go the supermarket and buy a beautiful bunch of bananas, day by day you've been eating them while one lonely banana just turns darker and darker.. to the point where you don't want to eat him anymore. That poor banana's soul is filled with anger and sadness which makes his peel go from a glowing yellow color to spotty black. I say, let's rescue that poor banana from an inevitable trip to trash and transform him into a beautiful nut bread that will be enjoyed. Mr. Banana is saved!! I know, I know, I should stop writing the crazy stuff that goes into my head and focus on the task at head.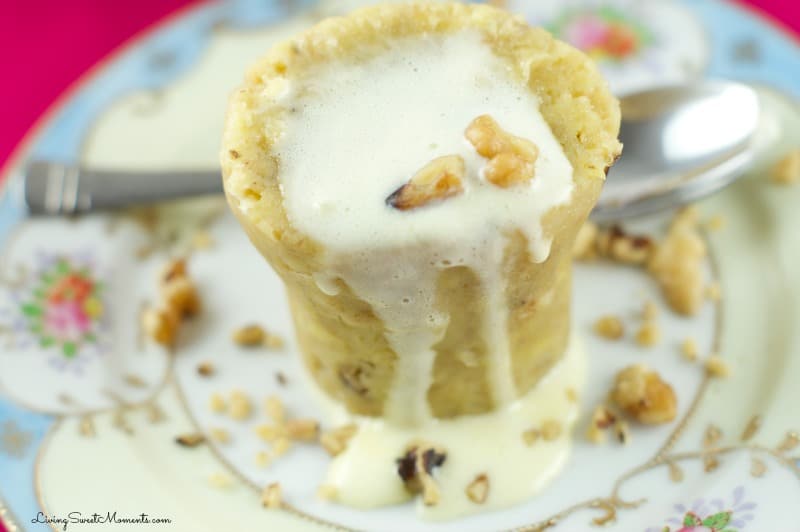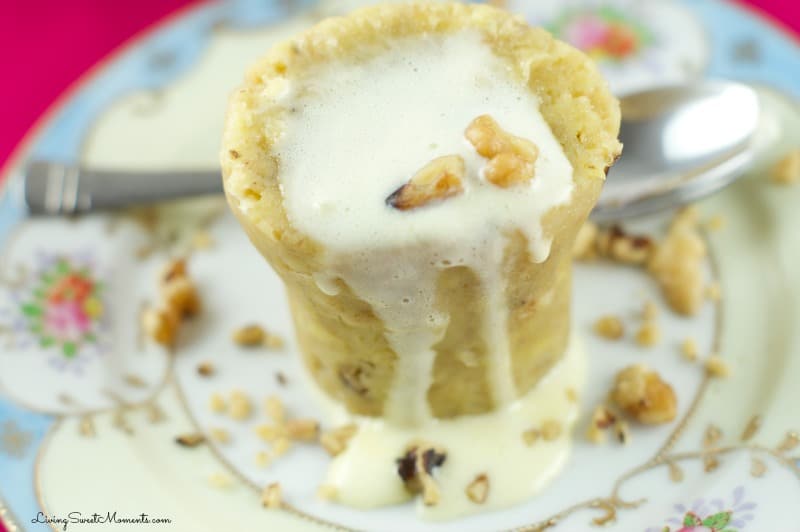 What I meant to say, is that is you have a banana that's about to go bad, use it in this recipe. The riper it is, the better flavor it will have. Microwave cakes have a slightly different texture that regular baked cakes but they are as delicious as their counterpart. In my opinion, they are a bit chewier. For this particular recipe I added some walnuts to give it that authentic banana bread crunch that I crave for.
Frankly, this mug concept is so awesome! I want to try tons of ideas without having to make giant cakes that may not come out the way I want them too. My next experiment will be a chocolate chip cookie. Stay tuned for that. Meanwhile I hope you can try this delicious Banana Bread In A Mug. If you do, please let me know how it comes out.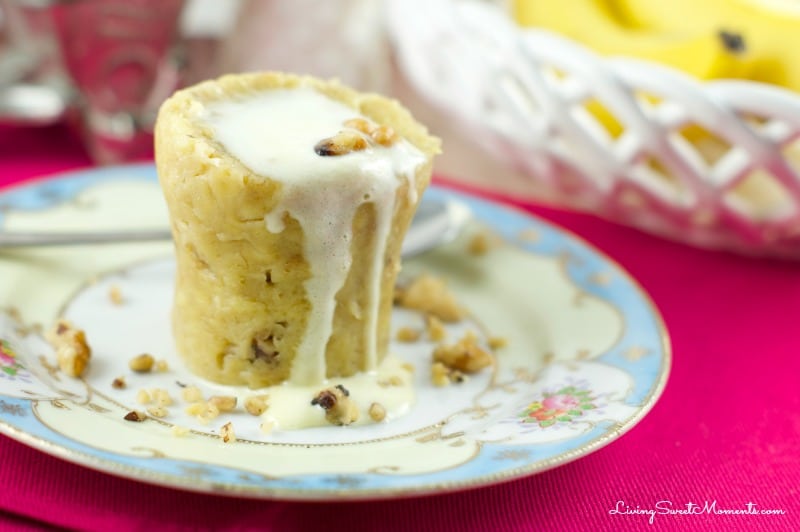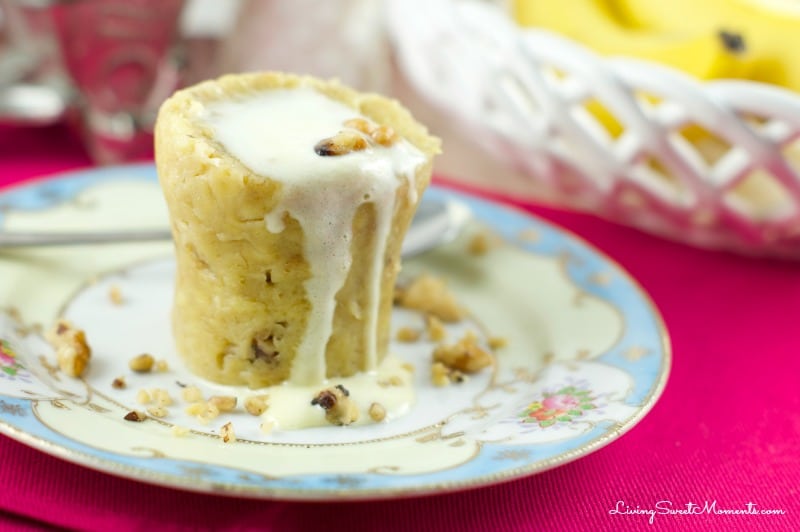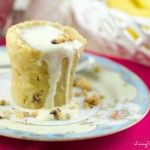 Banana Bread In A Mug
Ingredients
1

Ripe Banana

mashed

1/4

Teaspoon

of Baking Powder

1

Egg

1/2

Teaspoon

of Pure Vanilla Extract

1

Tablespoon

of Butter

melted

1

Tablespoon

of Sour Cream

1

Tablespoon

of Sugar

1

Tablespoon

of Brown Sugar

3

Tablespoons

of Flour

Pinch of Salt

Cooking Spray

1

Tablespoon

of Walnuts

chopped (optional)

Whipped topping for garnish

optional
Instructions
In a bowl, mix the bananas, eggs, vanilla and sour cream

Slowly add the dry ingredients: flour, sugars, salt and cooking spray. Mix until combined

Add the walnuts

Spray a tall mug with cooking spray. Pour the batter in

Microwave on high for 2 to 3 minutes. Mine took about 2 minutes and 40 seconds

Carefully remove from microwave and invert on a plate. Top with whipped topping, whipped cream or ice cream if desired