At last! Mayfield Creamery Debuts in South Florida with an array of delicious ice cream flavors made with fresh cream from their own dairy farm. Welcome!
Thank you, Mayfield Creamery for sponsoring this post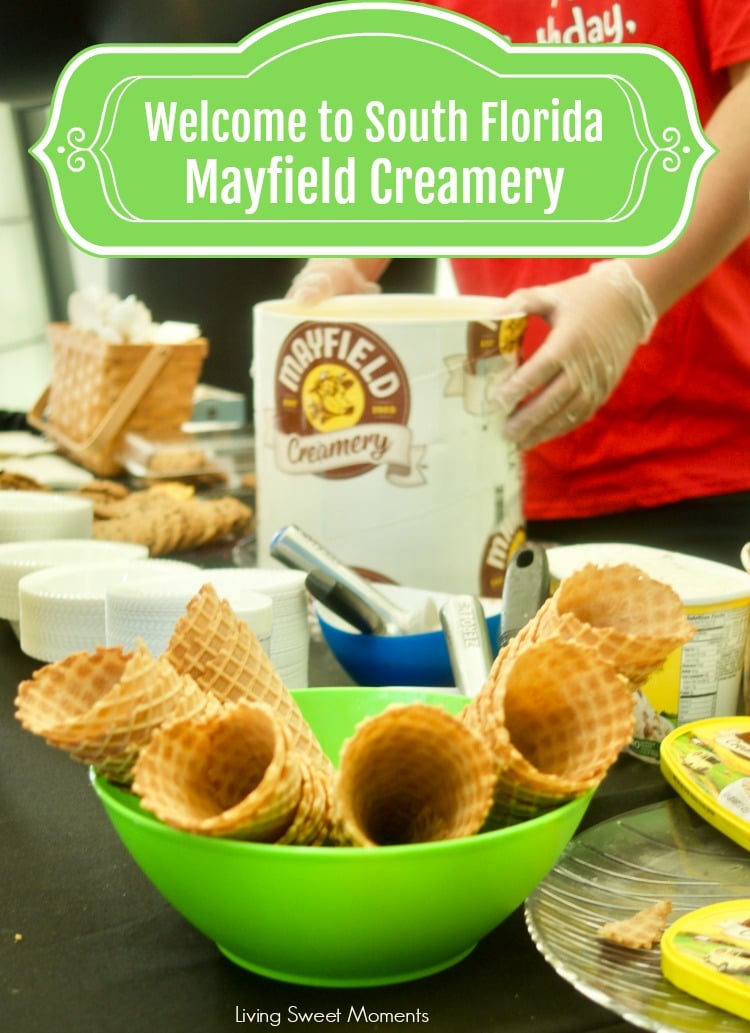 Mayfield Creamery Debuts in South Florida
Miami has a new reason to celebrate! Mayfield Creamery has expanded their market into Publix locations in Florida, bringing their delicious flavor combinations in their bright yellow containers.
Remember when I told you how excited I was to have found them at my local Publix in my Tuile Rolls recipe?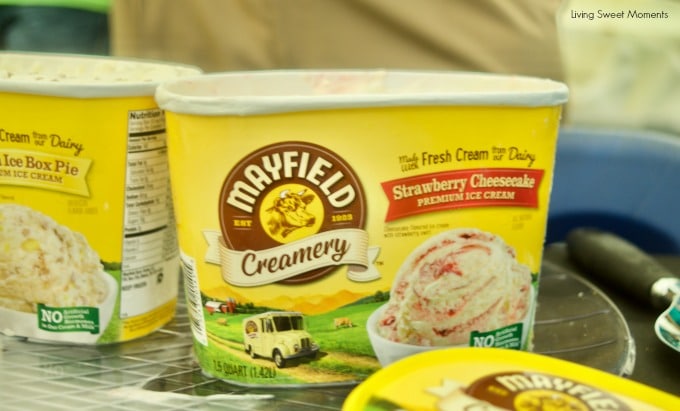 It's true! There are tons of yummy original combinations in every carton.
Last week they held a FREE Ice Cream Tasting at the Miami Children's Museum where we had the opportunity to attend, and of course, give those flavors a try.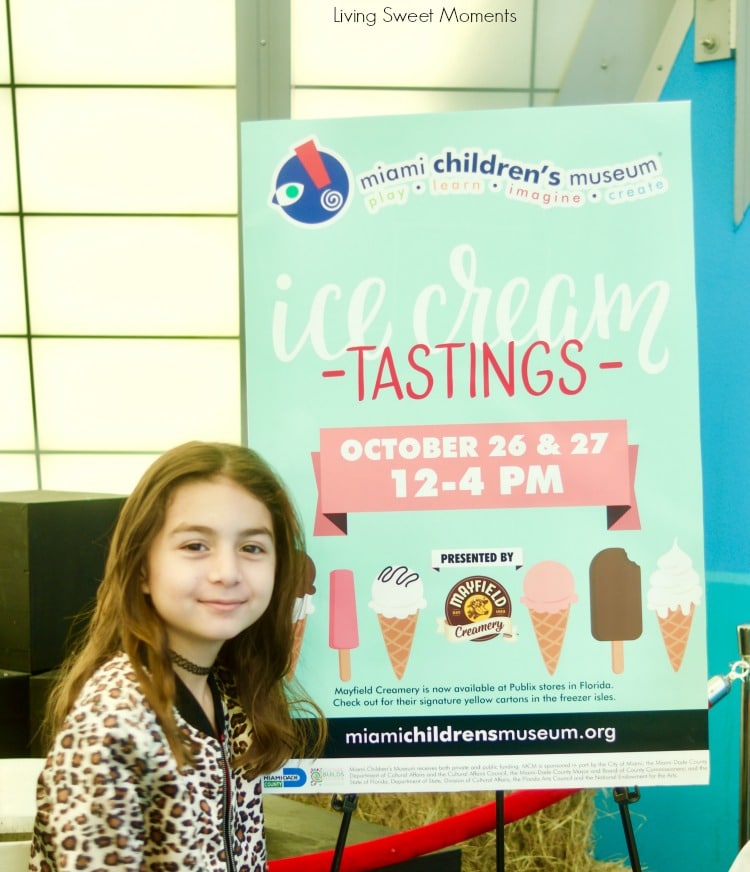 From the classic Vanilla and Chocolate to the Lemon Icebox Pie and Strawberry Cheesecake – all available to sample, with a choice of sprinkles and a waffle cone. YUM!
My girls and I had a hard time choosing. My oldest went with Vanilla while my youngest couldn't resist the strawberry one.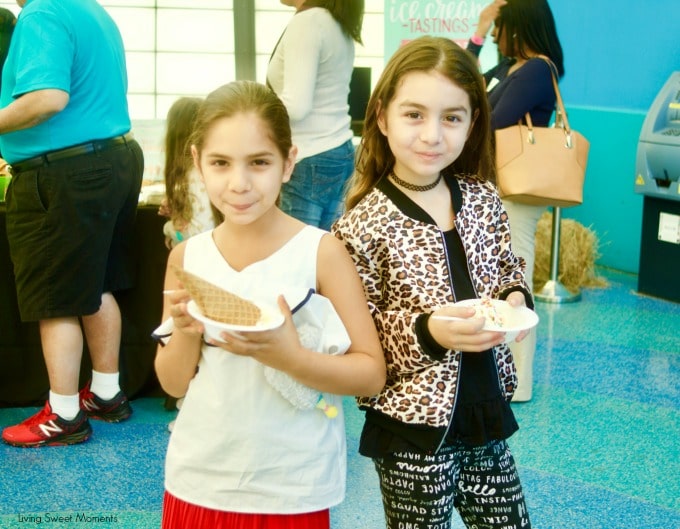 A lot of kids came and went, all with a smile on their face and a cone on their hand.
During the tasting event, I was lucky to meet Scottie Mayfield,  a third generation Mayfield family member and the current face of the brand.
His grandfather started the company in 1923 and since then, it has become a proud family business.
What sets them apart from other brands is that they source the cream from their own dairy farm with no artificial growth hormones. Providing the best quality possible.
Like I mentioned before, their flavor combinations are unique and generous! Banana Pudding, Smoky Mountain Fudge, Caramel Pie, etc.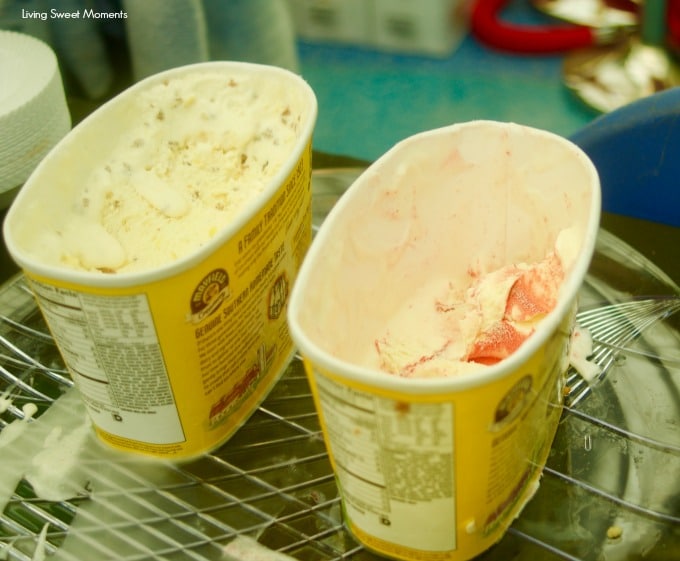 Scottie also mentioned the slow churning process that turns makes the ice cream soft and creamy. That step really makes a difference.
I am so excited to welcome this brand into my home and will surely check out the rest of their flavors.
Now it's your turn! Head on to Publix and make your own Sunday Buffet. It's the perfect opportunity to try all those delicious ice cream flavors.