These crispy Tuile Rolls aka Wafer rolls or Barquillos are buttery, sweet and easy to make. Perfect to serve with ice cream and desserts
Thank you, Mayfield Creamery for sponsoring this delicious post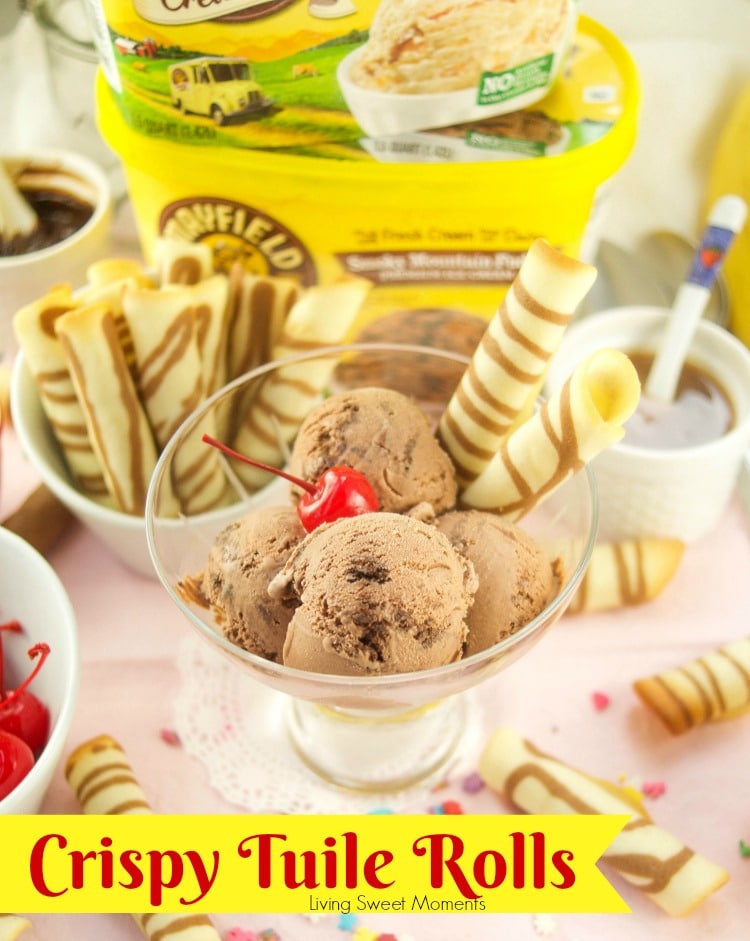 Crispy Tuile Rolls (Aka Wafer Rolls)
A lot of times I find it messy eating ice cream off a cone. The ice cream tends to melt from the top and bottom, dripping all over your hands and arms.
With these delicious Crispy Tuile Rolls, you will get the flavor and crunch of a cone, without the messiness.
In my book, that's a win-win since my daughters face, clothing, and arms, tend to be a different color after finishing a cone.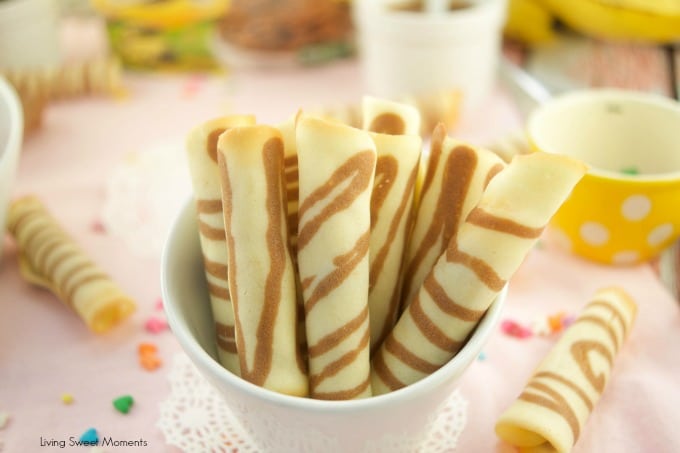 Making these wafer rolls is super simple. It does require a bit of a learning curve to determine the exact time they need to be baked. It all depends on your oven, how you spread them on a sheet pan, etc.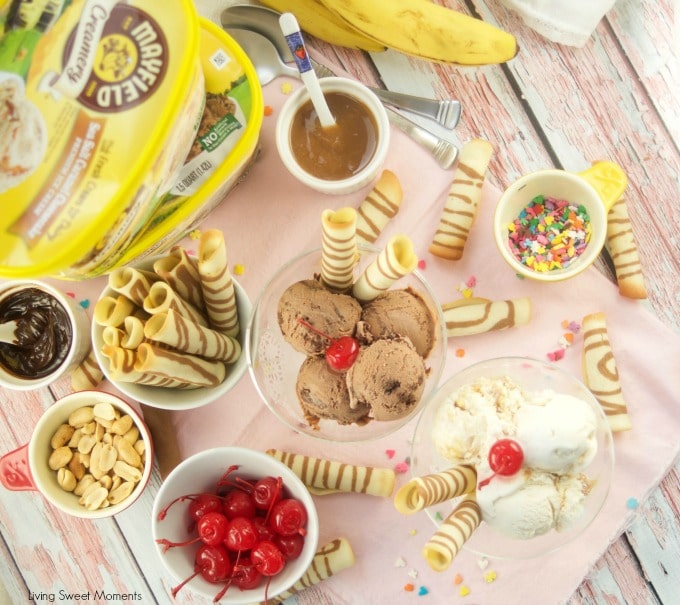 Why am I talking about ice cream and cones all of a sudden?
Well, let me tell you the great news!
The other day I was casually strolling through the ice cream section at Publix…
You know that aisle, the one you go to pretend to get some frozen veggies just to "run in" that area of the store.
As I was minding my own business, I looked at the freezers and suddenly something yellow caught my eye, something that wasn't there before…
drumroll please…..
Look what's now available at Publix: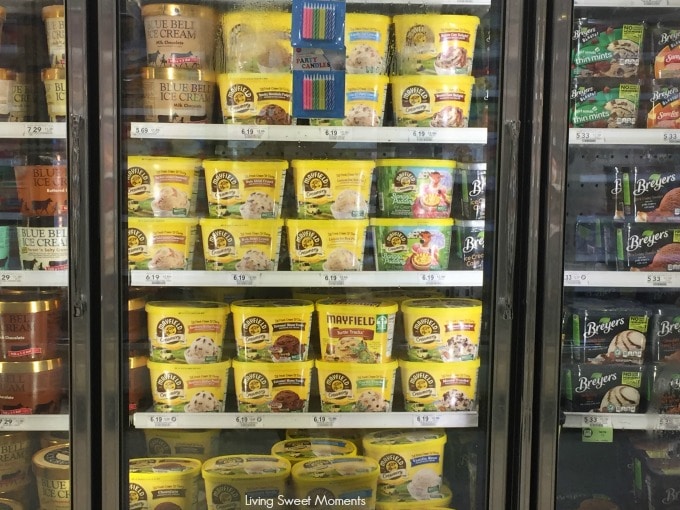 Wohooo!!! Finally, Mayfield Creamery ice creams are here! And not just one flavor – A whole section just for them.
I wanted to get them all since they're usually so original in their flavor combinations but I decided to try 2 now and next week month try other ones.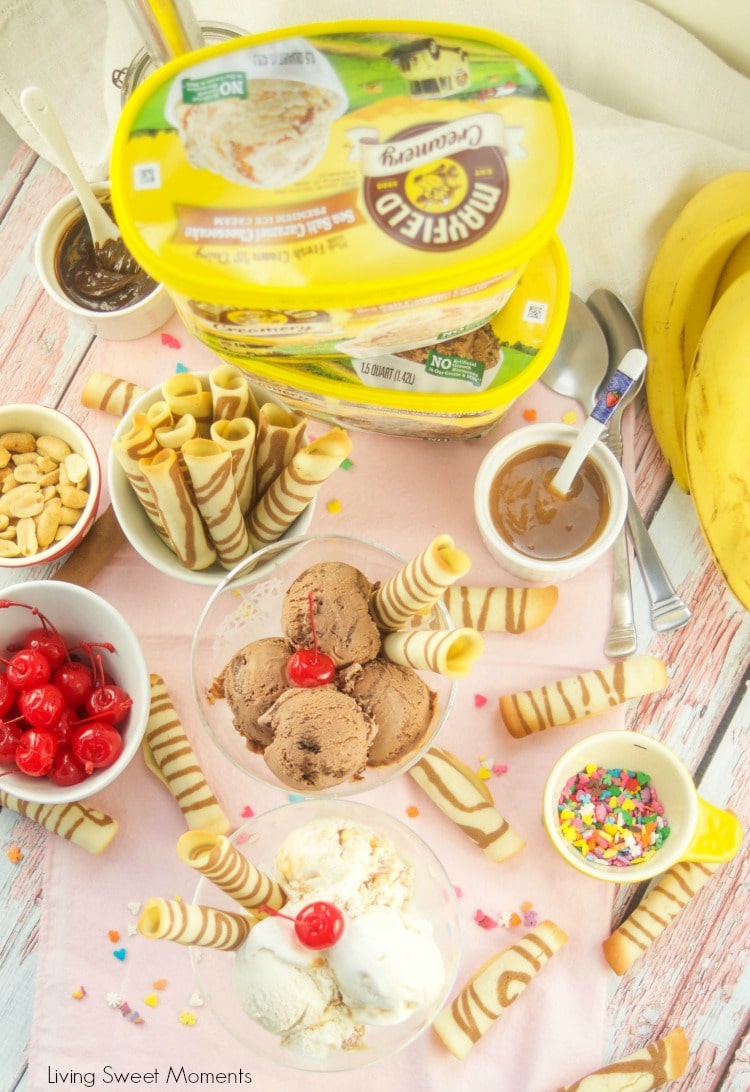 Sea Salt Caramel Cheesecake and Smoky Mountain Fudge. Can't go wrong with that.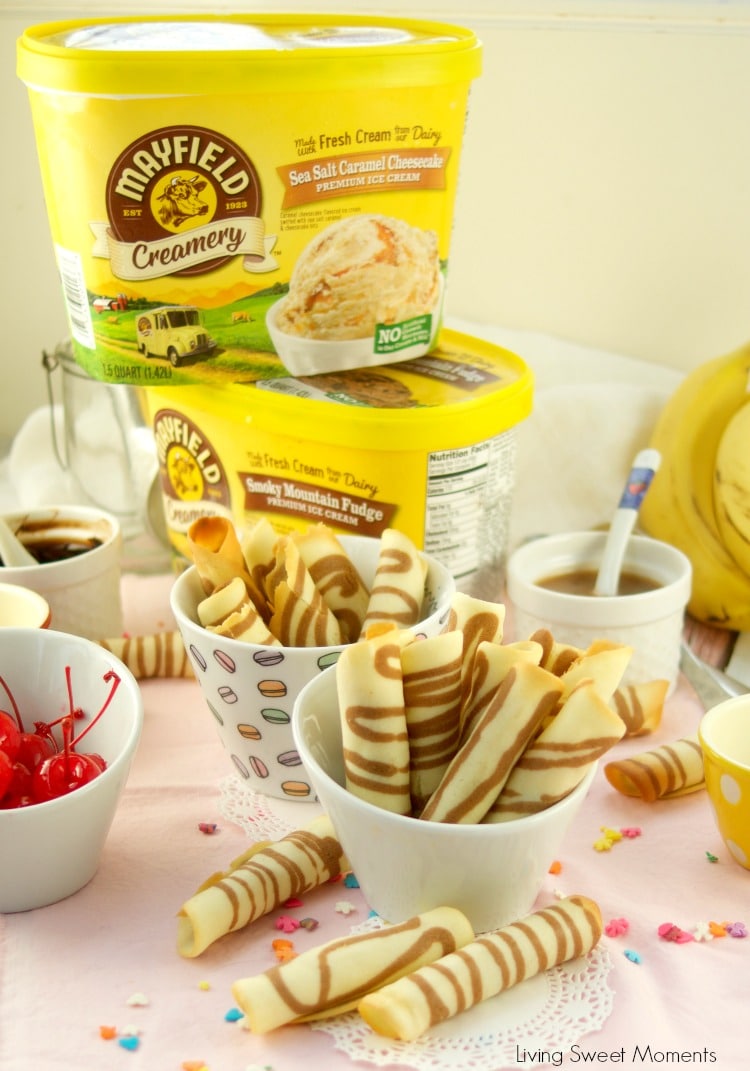 Mayfield Creamery ice cream uses fresh cream from their own dairy – with no artificial growth hormones – from family recipes that have been perfected over three generations.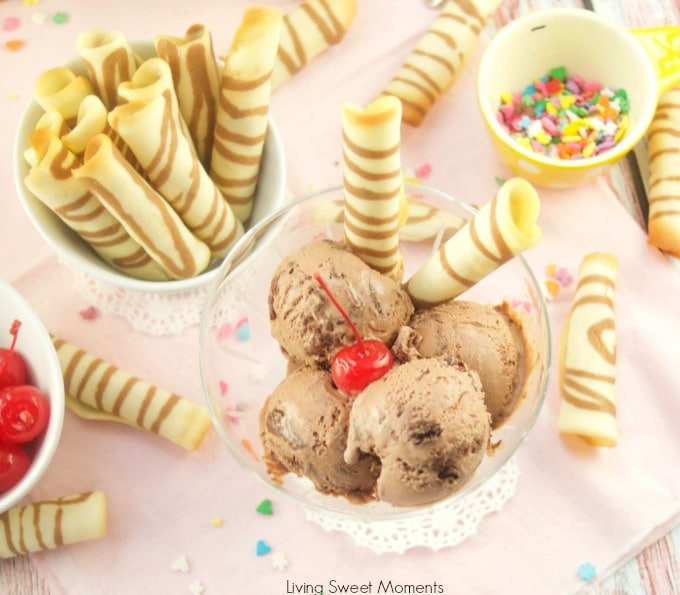 And this really makes a difference in terms of flavor, and texture. The creaminess is instant. You'll feel it as soon as you open the lid and scoop it out.
Mayfield Creamery sets itself apart from other ice cream brands with its storied heritage, unique signature flavors, and commitment to making ice cream that mirrors the enduring values of the Mayfield family for the last three generations.
Now you see why I needed to make those Tuile Rolls? Something crunchy had to accompany that lovely ice cream.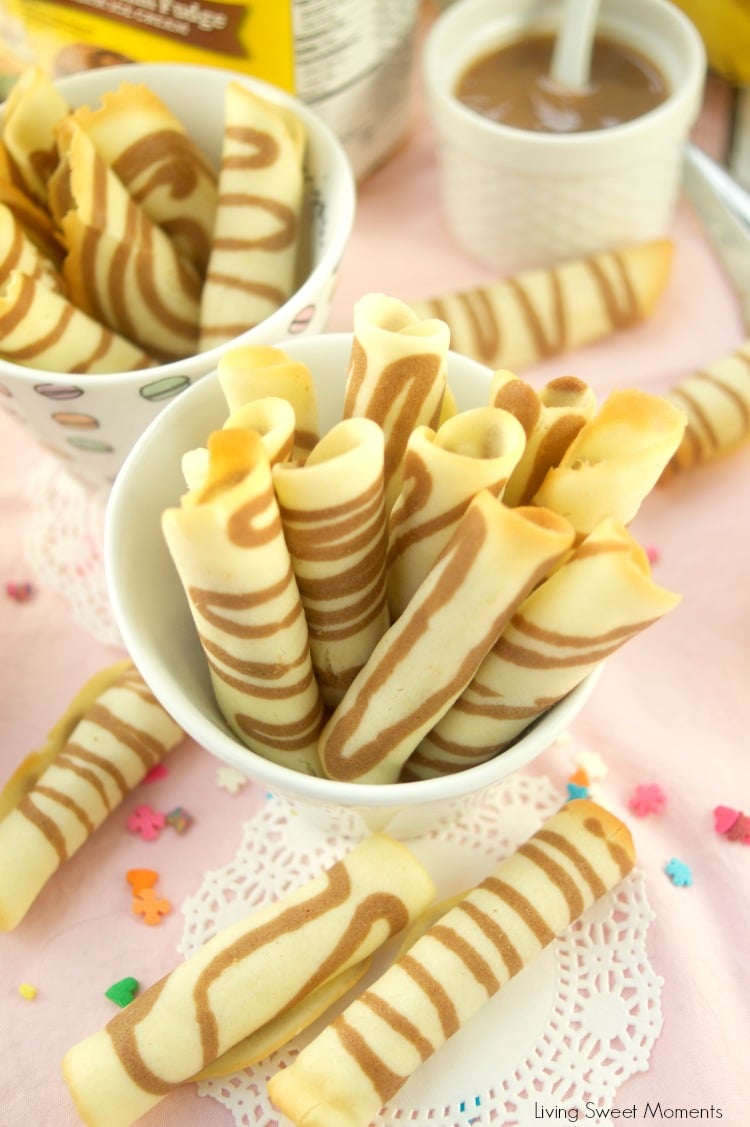 Head on to Publix and make your own Sunday Buffet. It's the perfect opportunity to try all those delicious ice cream flavors.
Mayfield Creamery is also doing something really special in the Miami area!
They've partnered with the Miami Children's Museum to host ice cream tastings on October 26 and 27 12-3 PM!
There will be free ice cream and fun ice cream sandwich contests for fans! I will be there with my family and would love to see you there too!
I hope you can try this delicious Crispy Tuile Rolls at home. If you do, please upload a pic on Instagram and tag @Livingsweetmoments and @MayfieldScoop or use the hashtags #LivingSweet and #MayfieldMoment. I promise to repost it.
Tuile Rolls
These crispy Tuile Rolls aka Wafer rolls or Barquillos are buttery, sweet and easy to make. Perfect to serve with ice cream and desserts
Ingredients
1/2

cup

All Purpose Flour

1/2

cup

Confectioners Sugar

sifted

2

Egg Whites

4

tablespoons

Butter

melted and cooled

1/2

teaspoon

Pure Vanilla Extract

1/2

teaspoon

Cocoa Powder

optional
Instructions
Preheat oven to 350 degrees F.

Line 2 sheet pans with silicone sheet or parchment paper

In a bowl, place the flour and confectioners sugar. Mix until combined

Slowly add the egg whites, vanilla, and butter and mix with a whisk

The batter should be thick, like a pancake batter

In a smaller bowl, place the cocoa powder. Add about 2-3 tablespoons of the batter and mix until evenly combined.

Place the chocolate batter in a piping bag fitted with a small round tip and set aside

Spoon 1 1/2 teaspoons separated mounds of the white batter on the sheet pan. I was able to fit 4 or 5 in mine

White a small spatula or your index finger spread the batter thinly in a circular motion. Pipe the chocolate batter on top, use any design you may like: stripes, zigzag, squiggly lines, etc

Bake for 5-9 minutes (depending on your oven and the thickness you made the circles) until the outer edges of the tuiles start to turn brown

Remove them quickly from the oven and flip them over. Using the handle of a wooden spoon, roll them into a cigar, slide the cigar off and continue with the other ones. They will harden as they cool.

Let the tuiles completely cool on a cookie sheet and serve with your favorite ice cream

Store in a tight proof container at room temperature
Nutrition Facts
Tuile Rolls
Amount Per Serving
Calories 60
Calories from Fat 27
% Daily Value*
Fat 3g5%
Cholesterol 8mg3%
Sodium 33mg1%
Potassium 10mg0%
Carbohydrates 7g2%
Vitamin A 95IU2%
Calcium 1mg0%
Iron 0.2mg1%
* Percent Daily Values are based on a 2000 calorie diet.