Mikey's Adoption Story – Check out how our lives changed for the better when we adopted a senior cat from the shelter. Please adopt and don't shop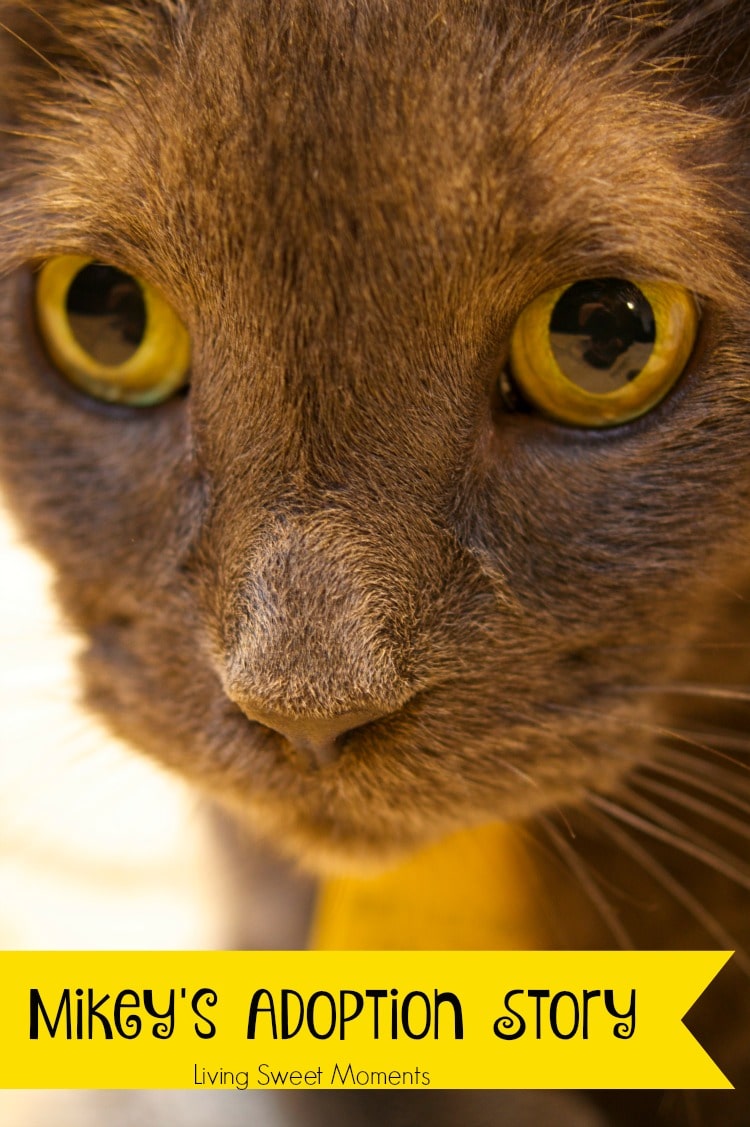 Mikey's Adoption Story
Mikey is our cat. He's been with us for over a year and a half. Ever since we adopted him from the shelter, our lives, as well as his, has changed forever. If you follow me on Instagram or Snapchat, you've probably met him. I am so glad to partner with Fresh Step® with the power of Febreze™ to share with you, our adoption story.
In April 2013, we lost our 12-year-old Persian cat from renal failure. His loss was heartbreaking to our family. My youngest daughter couldn't cope with the concept of life and death. I told her that Charlie went to heaven, and she said: "Well have him come back! He's been in heaven long enough, tell him to come back to his home"
It was hard to explain the concept that when you die, you can't come back. We missed Charlie every day. My husband said that having pets was rough and that it's better if we lived without one. I didn't agree with him and through some manipulation and persistence, he finally cracked and allowed us to visit our local shelter.
In October 2014, my daughters and I went to the Humane Society to see if we fell in love with a kitten. There were tons of cats waiting for a home and it was hard choosing the right one. If it were up to me, I would've taken them all home. As we were walking, we looked at older cats. My girls fell in love with a playful tabby female. We asked the volunteers if we could pet her. They let us in a room where the tabby was staying with a gray fat cat.
The volunteer told us that the gray cat was 8 years old, declawed, overweight and that he's been there for a long time. I wondered why no one would take this beauty home. Was it because of his age? His weight? I saw his eyes and imme diately fell in love with him.
Senior cats get often euthanized in the shelters if they cannot get adopted. I knew this guy didn't have much time left if I didn't take him. So I decided that Shadow (now Mike) was coming home with us.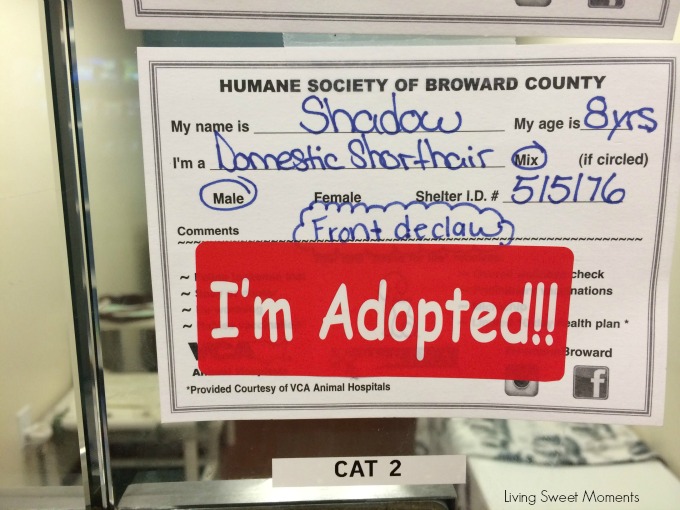 While Mike is not the most playful cat, he's very patient with my girls and he's the most loyal cat I could've ever ever asked for. I feel that he's grateful we took him home and rescued him. Mike sleeps in my bed every night and leans against me when I'm blogging. The love I feel for him is immeasurable.
Adopting an older cat is a bit of a mystery. You will always wonder about his past life. Was he abused? Mistreated? Loved? Ignored? I kept thinking, "How does a family raise a cat for 8 years, declaw him, make him that fat and then dump him at a shelter?" it's unfathomable to me and I'll never have the answers. All I know is that this boy came into my life and I couldn't be more blessed.
If you have a cat, you know how much of a pain it is to change the litter box. My husband was avoiding getting a cat because of this exact reason. We keep our litter box in the garage and clean it often. Sometimes the smells can be very overwhelming, until now. Last week we got to try the newly released Fresh Step® with the power of Febreze™ cat litter.
I am always willing to try anything that has Febreze™ since it's such a good product. And what a clever idea to put it in kitty litter! Fresh Step® with the power of Febreze™ doesn't just mask odors, it ELIMINATES the smell completely and even has a 10-day odor control guarantee. Now I can walk in my garage and actually smell the freshness in the air. I also enjoy that this uses a lower dust formula.
And guess what? There is a great giveaway happening!
Enter to win a box from CatLadyBox that includes coupons for a February subscription box from CatLadyBox, which will include exclusive cat items for you and your cat as well as a coupon for a free box of Fresh Step® with the power of Febreze™. We're giving away 20 boxes (approximate retail value of $39.99 each). View Rafflecopter below to see how you can to enter to win!
I hope you loved Mikey's story and I would love to know if you had a story to share as well. Leave me yours in the comment section below.
This is a sponsored post written by me on behalf of Fresh Step® with the power of Febreze™.