My youngest daughter starts Kindergarten in the fall. I am nervous because she hasn't shown any interest in school activities as opposed to her studious older sister. A few months ago, we gave Reading Eggs a try and we are super happy! This post is sponsored by Reading Eggs, however all opinions are 100% mine and were not influenced in any way. So check out all the reasons why you should be trying this program with your kids.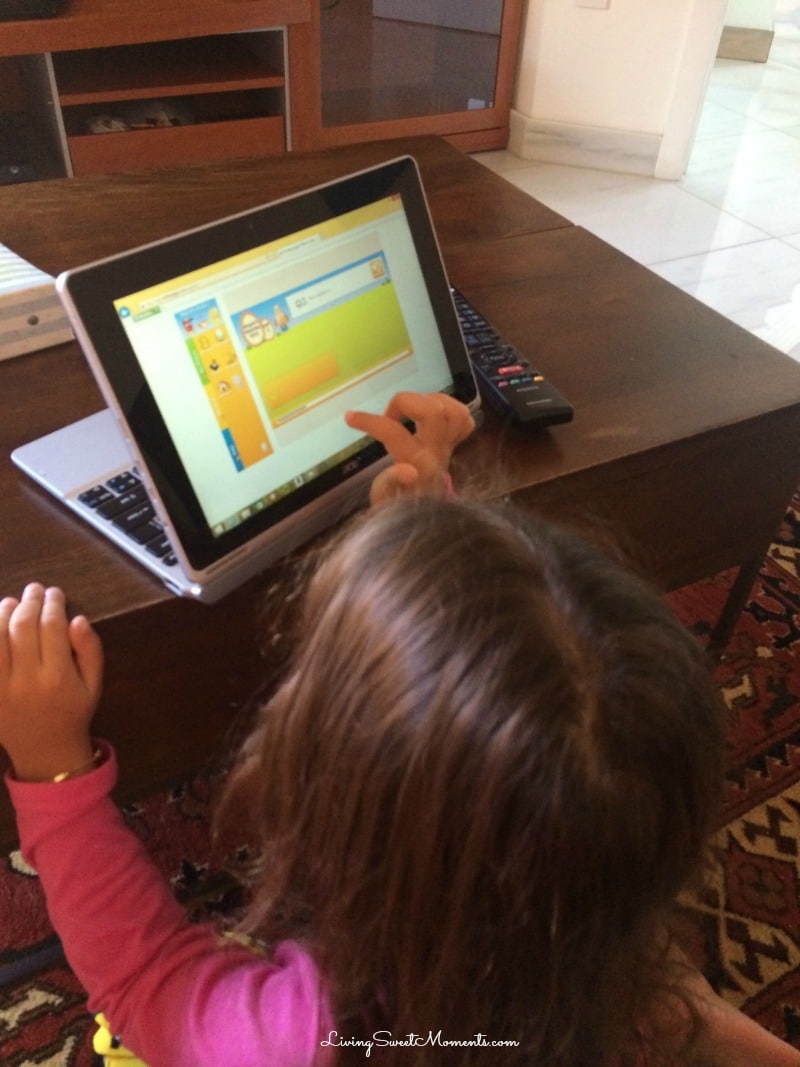 Reading Eggs is a website for children 3-13 years that uses fun games, songs and golden eggs to encourage learning. It is colorful and very appealing to children. When you first sign up, your child receives a test to determine his/her level. From there, he starts the journey. So it's not just about age, it's about your child's actual level.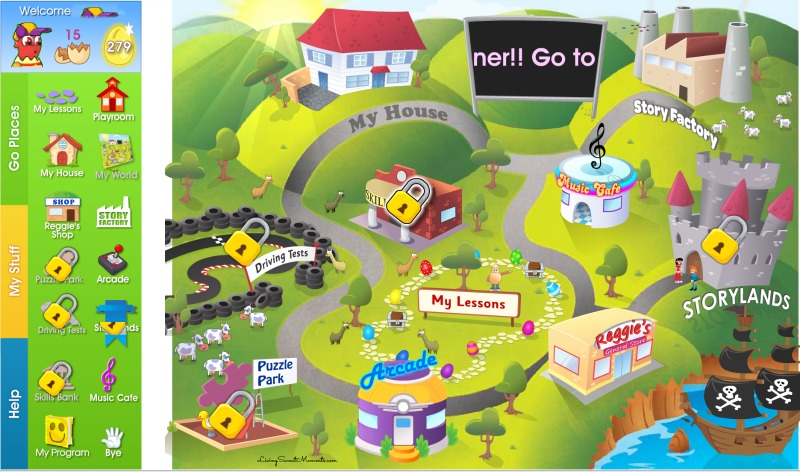 Each of the 120 reading lessons is loaded with funny and quirky characters that not only make reading fun but also keeps them focused and engaged. The songs are upbeat and catchy. The lessons are focused in different letters/reading combinations. Some consist of games, others in songs and a few great books to read.
Every time your child finished a lesson, he/she earns golden eggs that later can be exchanged for games and prizes. My daughter loves playing small games in the virtual "arcade". After several lessons, a test is given out to measure his/her learning abilities. The results are sent to the parents by email. I love this part because I can track her progress. Although Reading Eggs makes learning fun, it really works! This December my daughter learned how to read "The fat cat sat on the mat" My husband and I couldn't be prouder of her success.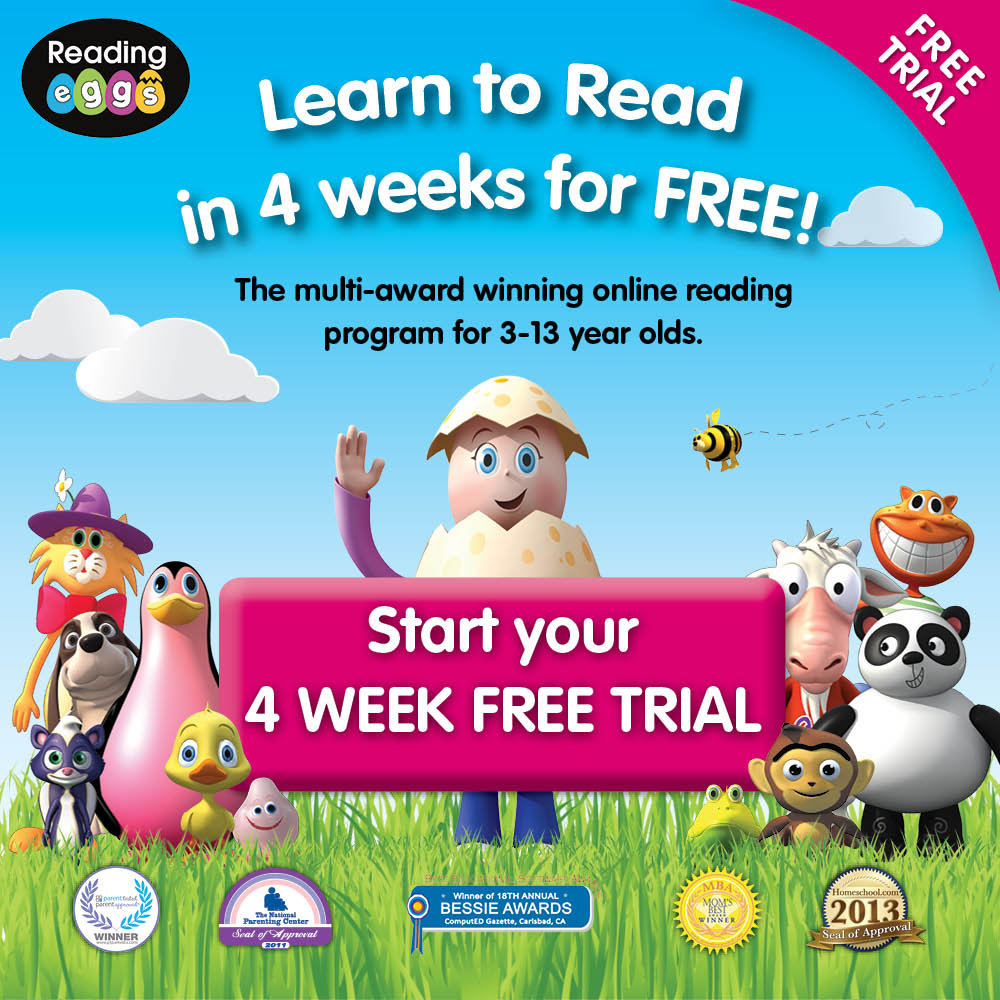 If you're interested in trying out this wonderful program, Reading Eggs is offering a 4 week trial until February 28th. That means that your child can try it out for one full month with absolutely no strings attached. As a mother of a child who has a hard time finding motivation in school and focusing I recommend it 100%. It has changed her in so many ways. She is now eager to do her homework without fighting, she gets proud every time she finishes a lesson and even goes to school and brags to her teacher about what she learned.
Disclosure: This is a sponsored post written by me on behalf of the Reading Eggs.