Here are my top 5 reasons to foster kittens. I've done it many times and have found it to be an amazing experience, not only for the kittens but me as well.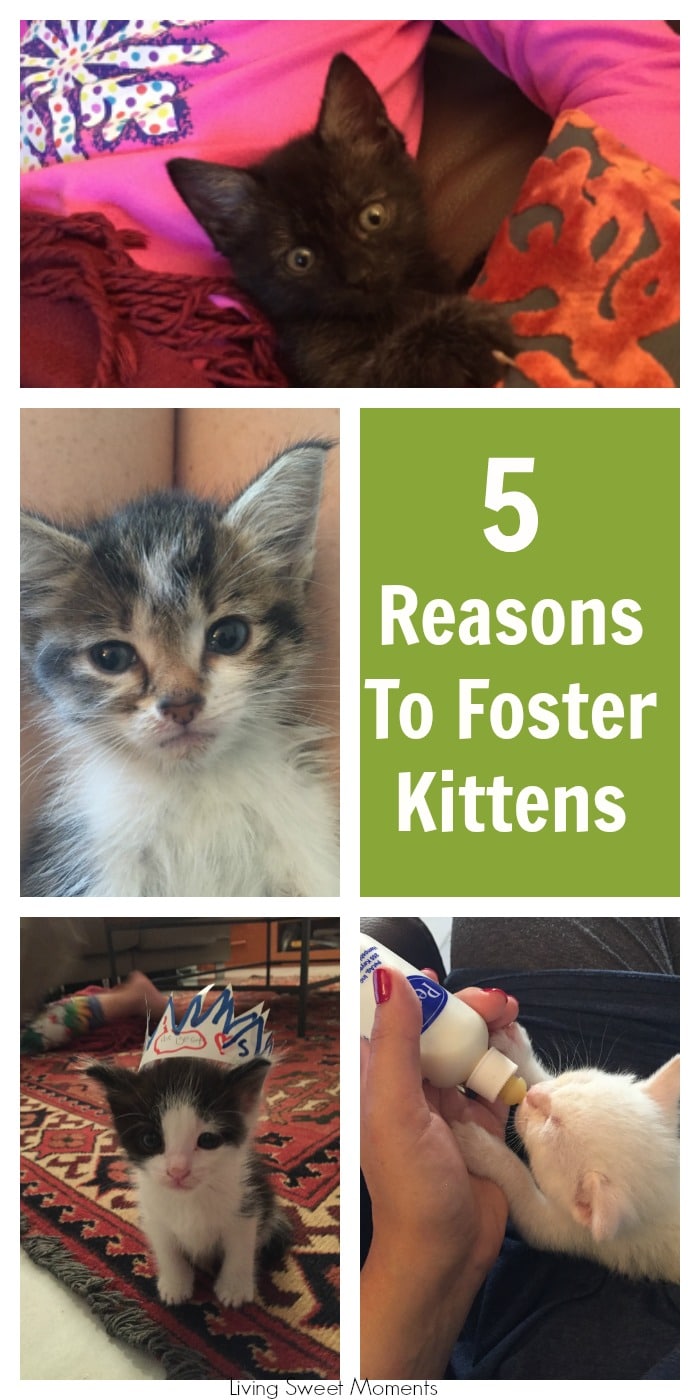 Top 5 Reasons To Foster Kittens
Last year we made the decision to become foster parents. So far we have fostered half a dozen kittens. Our family has been loving the experience and hopefully, we'll continue to save more lives by giving an animal a temporary home.
If you're not familiar with the term, fostering is simply taking care of an animal before it is ready to be adopted at the shelter or rescue organization. When kittens or puppies are very little, they need constant care, like bottle feeding, cuddling, and since their immune system is not fully developed, they cannot stay in a shelter environment.
If you're skittish about bottle feeding, don't worry. YOU SET THE TERMS. Maybe you prefer a kitten who eats on his own and is more independent or even an adult cat who just needs a bit of socializing. Not only would you be saving a life, you get to play with kittens whenever you'd like!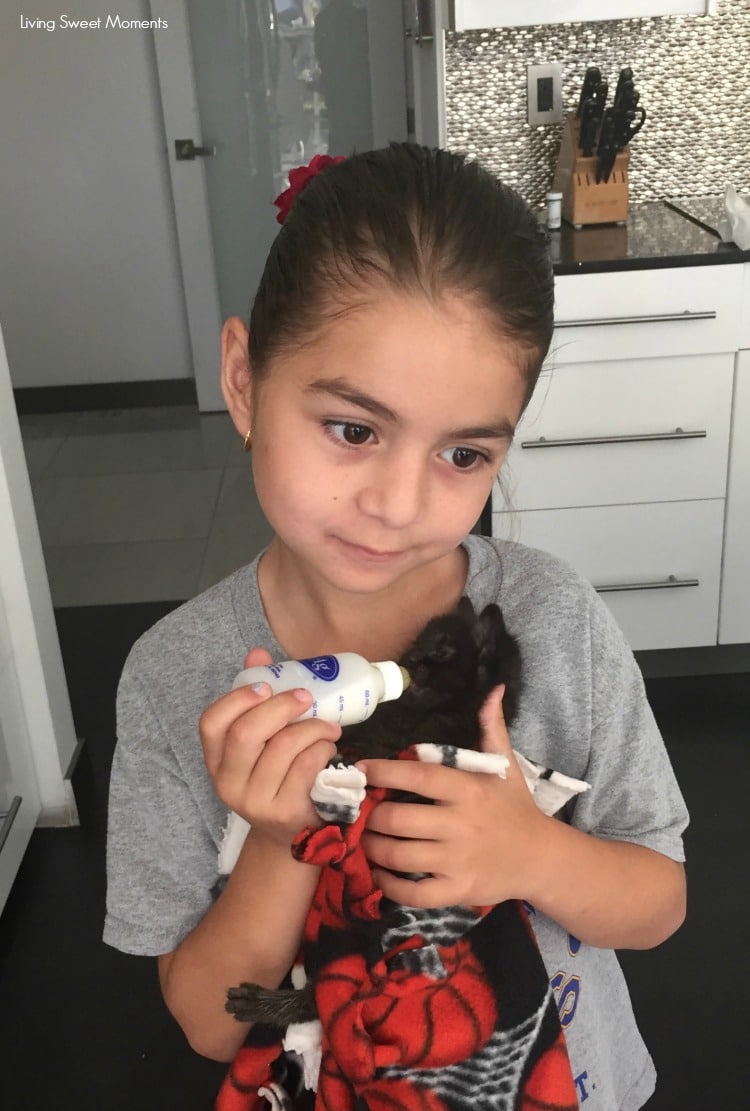 1 – It's FREE: Yes, the shelter or organization usually provides you with everything you need to take care of your kitten. That includes formula, blankets, bottles, warming lamp, carrier, toys, litter, etc.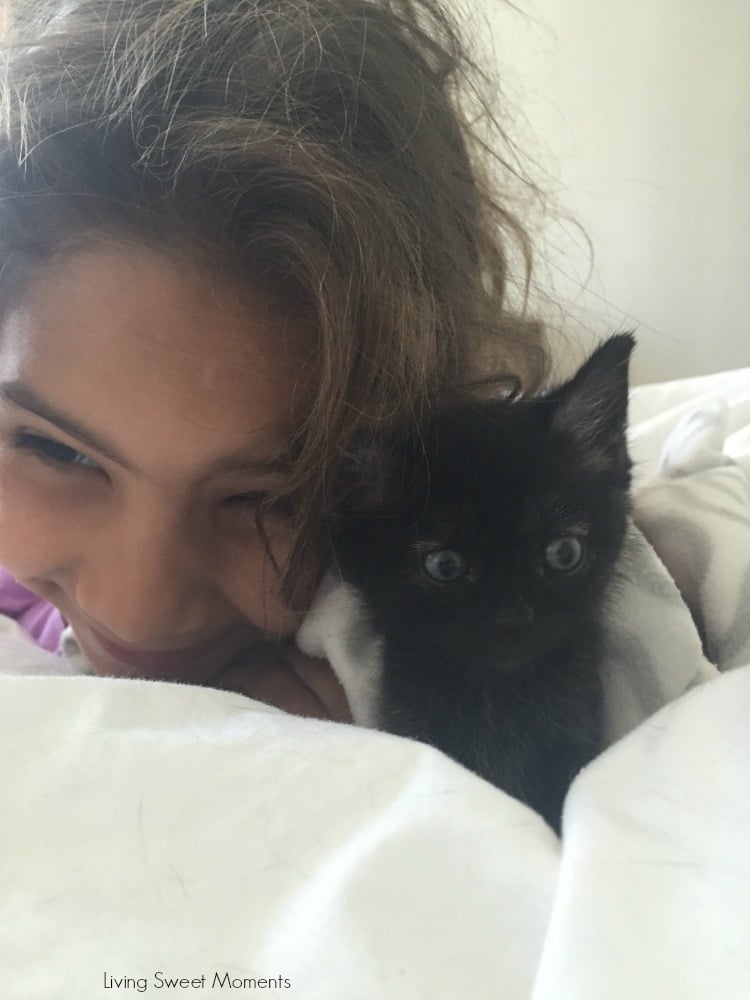 2- Try before you buy: like a car, you get a test drive to see if you're ready to be a pet parent. Maybe your spouse has never had a pet before, or your kids. This is a great way to enjoy a pet for a few weeks without a lifetime commitment.
3- It increases the chances being adopted: while the kitten is in your care, you get to socialize him, learn all about his personality, and teach him new things. A cat who is well behaved and used to humans is more likely to be adopted.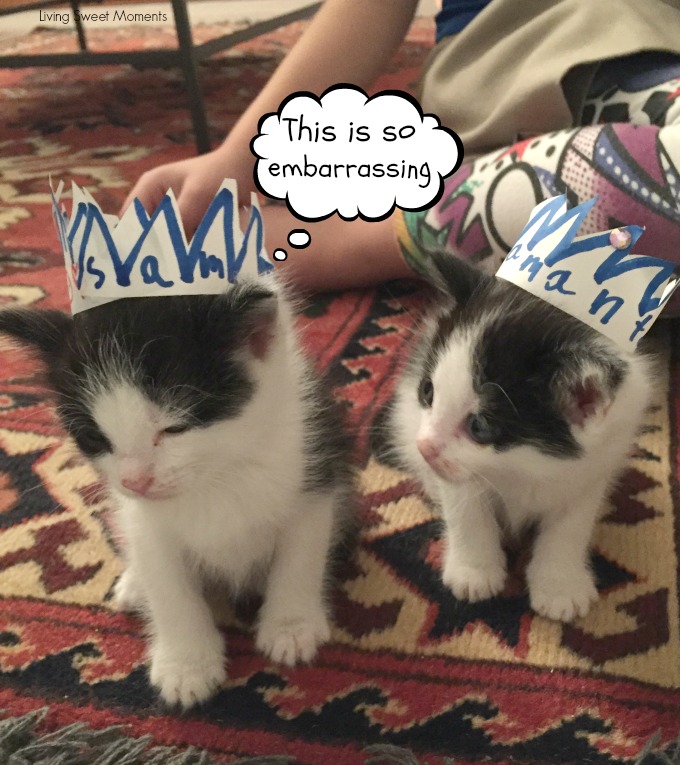 4- A HUGE learning experience for kids: My girls are loving playing with the kittens, taking care of them, making little crafts with them, etc. They also learned how to treat an animal gently, how to carry them, etc.
5- You may decide to KEEP THEM: I have to confess, I'm a foster failure. I kept my last one. Walter White. He is now a companion to Mikey.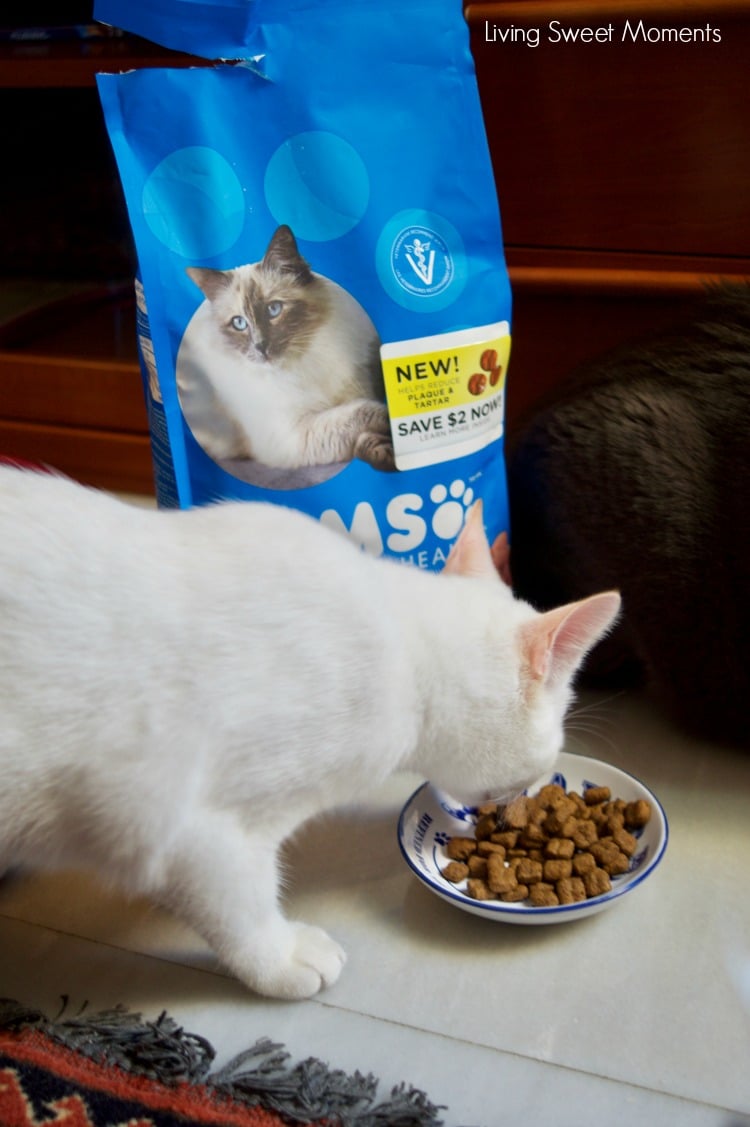 And now that I have very different cats I did some research on the proper food that they both could eat. Since oral care is the number one health issue cat's face today, I chose IAMS ORAL CARE COMPLETE™ and I've been so happy ever since.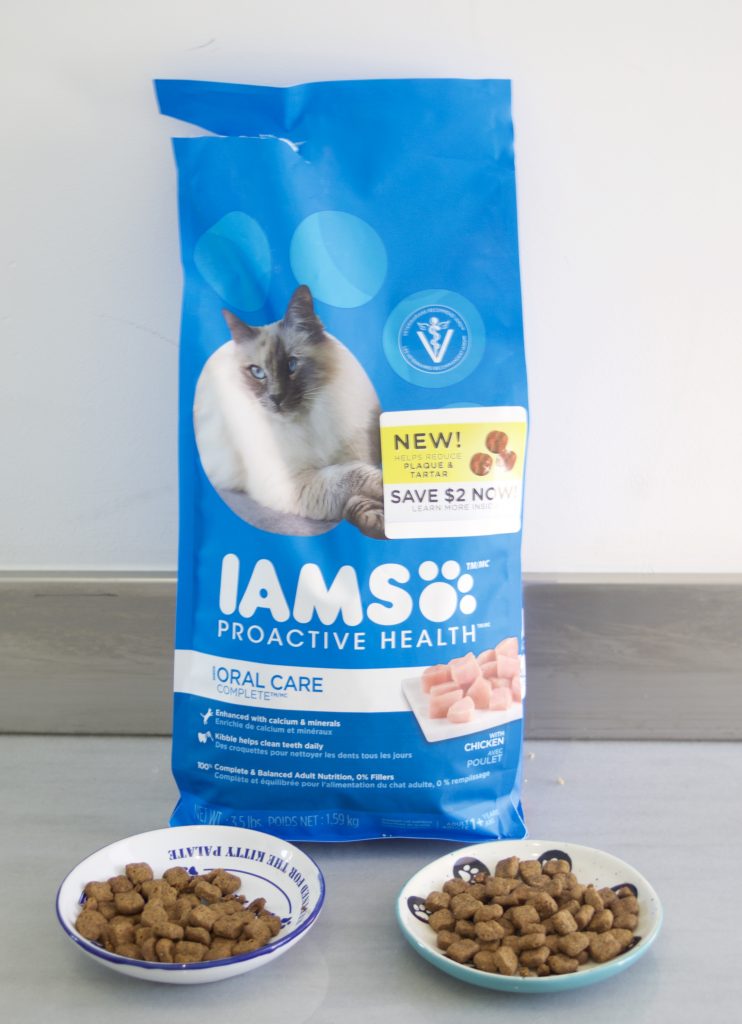 IAMS™ ORAL CARE COMPLETE™ offers cats a 100% complete and balanced adult nutrition, with 0% fillers, that provides cats with healthy digestion, healthy skin and coat and a healthy heart.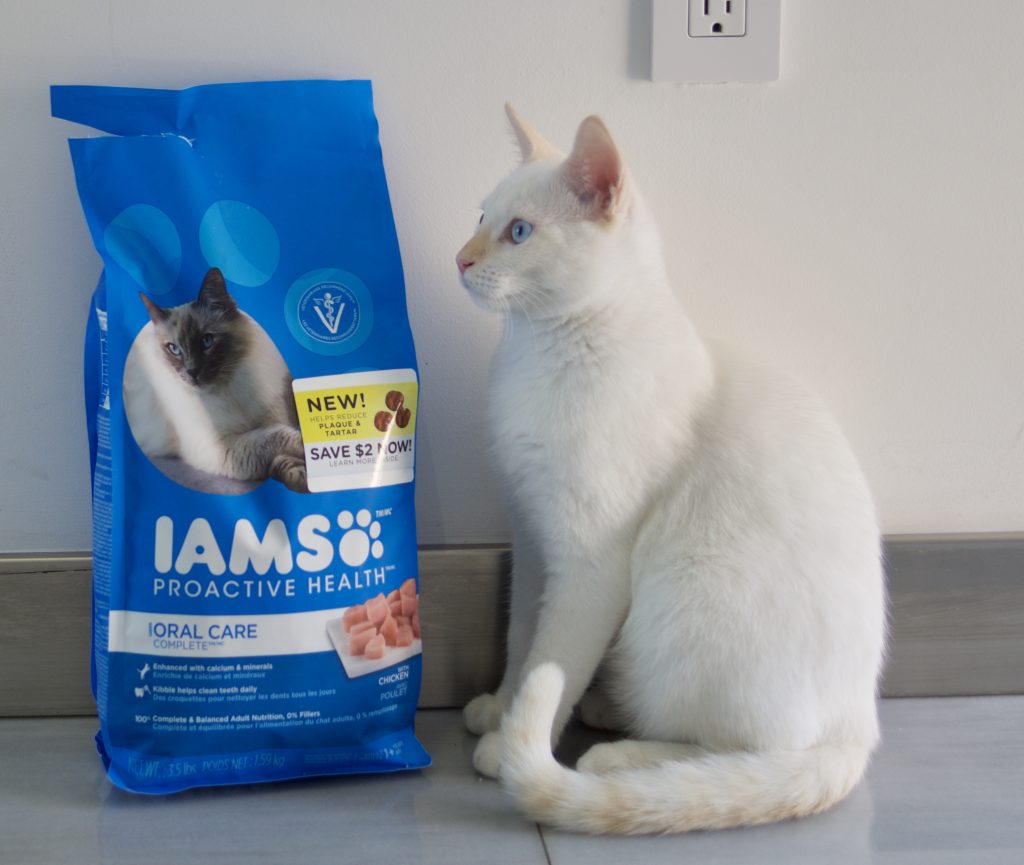 It also has ideal calcium and mineral levels to help keep teeth and gums healthy – which can be a challenge for cats. The kibble is ideally shaped to provide a deep clean that scrapes away plaque and tartar. That means fewer visits to the dentist and more happy cats.
Wanna try for yourself?
Then enter to win one of 24 total prize packs containing IAMS ORAL CARE COMPLETE™ and customized IAMS cat supplies (i.e. bowl, collar, etc.)[ARV $50]. I'm sure mine would be very happy!
To enter, simple leave a comment on this post.
Winners will be randomly selected by CLEVER and notified by April 7th.
I hope you've found enough reasons to foster kittens and if you have, tell me about your experience.
I was selected for this opportunity as a member of CLEVER and the content and opinions expressed here are all my own.