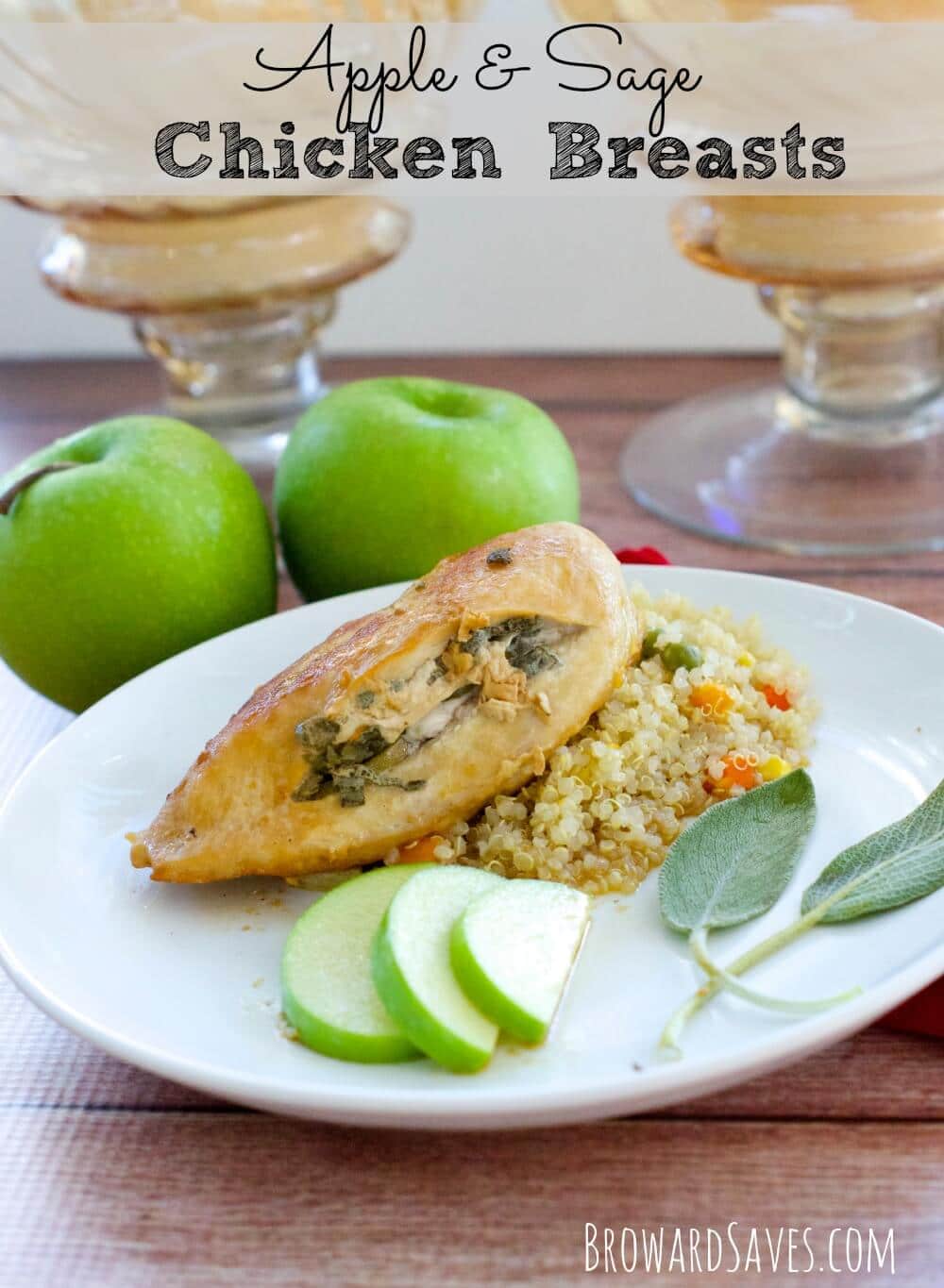 Fall is here is so it's the flavor. Nothing says autumn to me more than Apples & Pumpkin. Here's a way to incorporate Apples in your savory menu.
Don't be intimidated by the name. This Apple & Sage Chicken Breast Recipe takes less than 20 minutes from start to finish. It is accompanied with a sweet cider pan sauce. If you've never stuffed a chicken breast before, after this recipe you will. It's so easy! Make a slit on the side and stuff. No biggie! I added some yummy Emmental cheese to the chicken as well,  its complex buttery flavor compliments its counterparts well. If you're not a fan leave it out.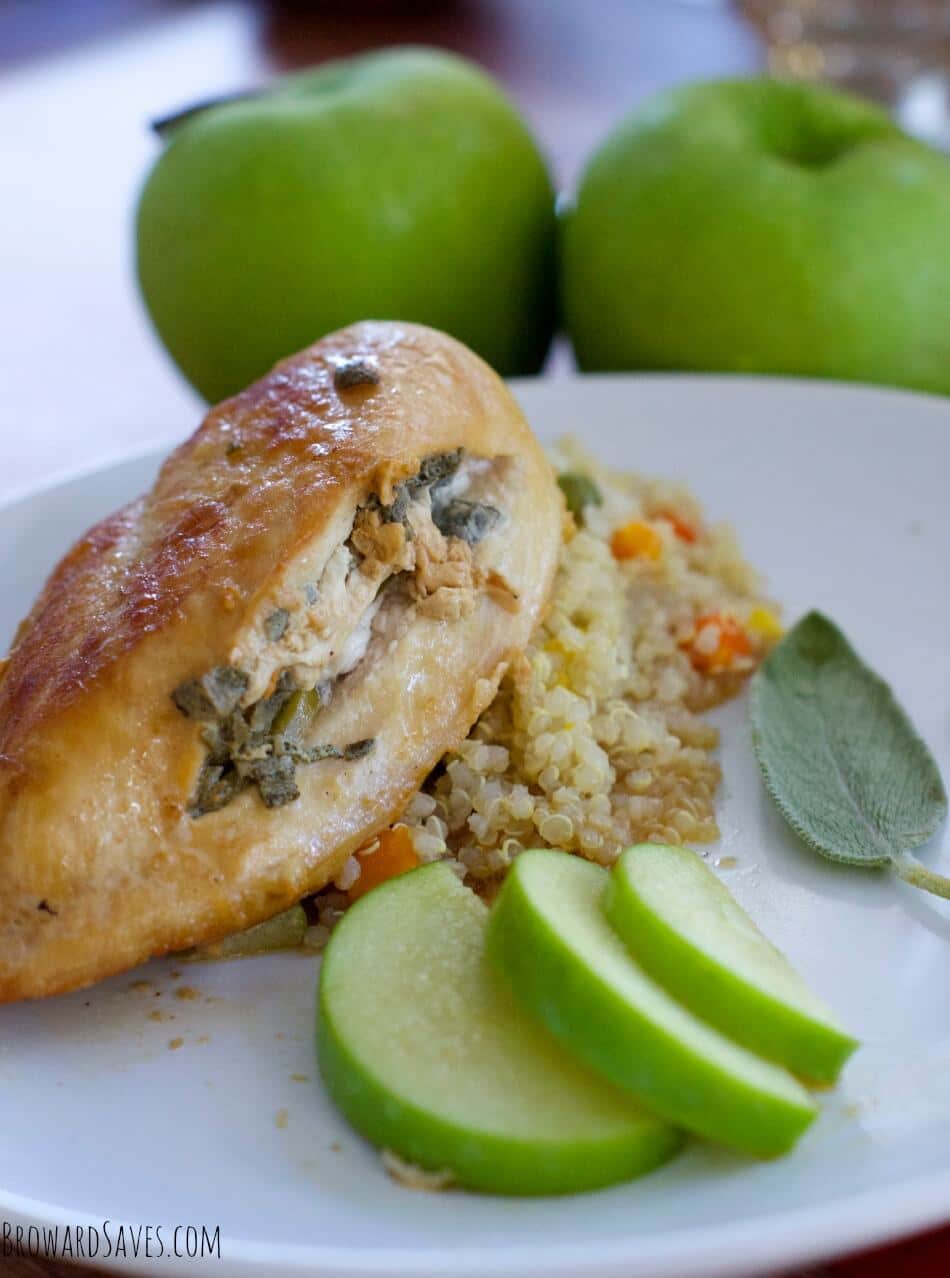 My Apple & Sage Chicken Breast Recipe is perfect for a quick weeknight meal or for hosting company too.  Serve it with a side of rice, mashed potatoes or Quinoa. Also a nice green salad would go great as well.
Now let's get our hands dirty and start cooking up some chicken! Here's the willy nilly:
Slice your apples and emmental cheese thinly, chop the sage into strips. Those are the ingredients of the filling. Still here? Good! Now make a slit on the side of your chicken breast and insert the filling. Don't overfill your chicken, otherwise the filling will come out during cooking. I inserted 2 pieces of each.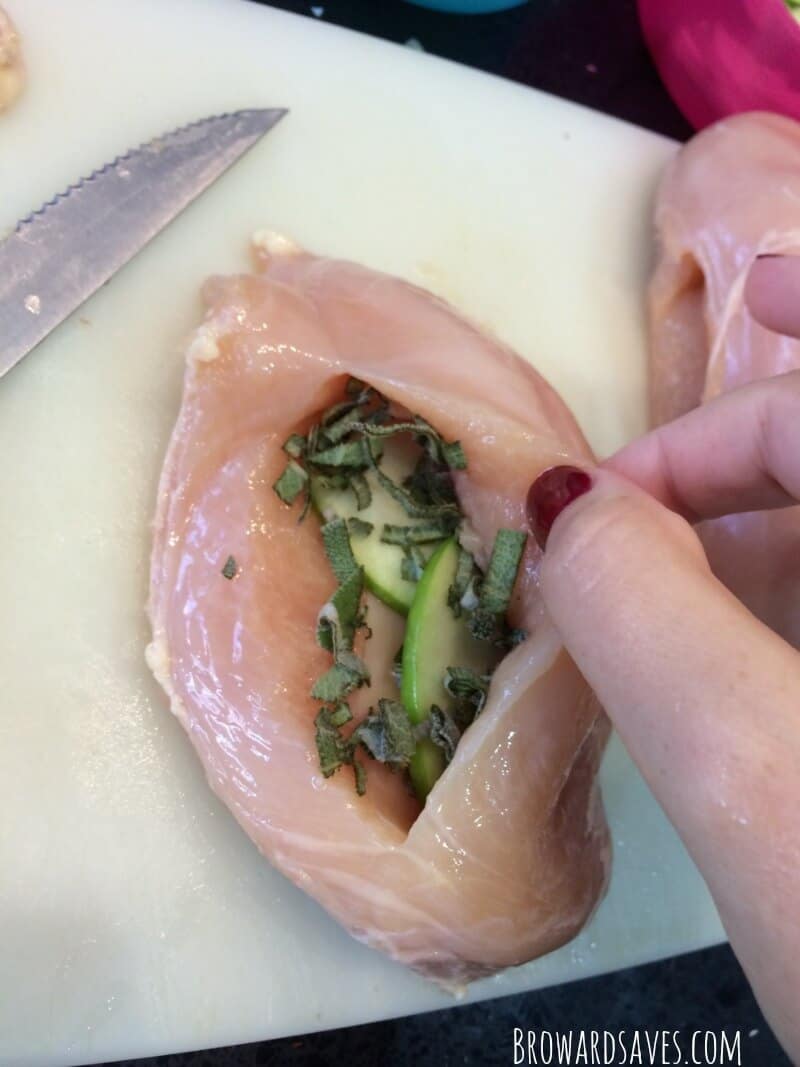 There's my chicken breast smiling for the camera! They're happy to be getting stuffed with yummy ingredients.
After stuffing them, heat a large skillet with olive oil. Salt and pepper your chicken breasts on both sides, add them to the skillet. Brown them on each side and add the cider (or apple juice). Cover and cook until they're done – about 7-8 minutes.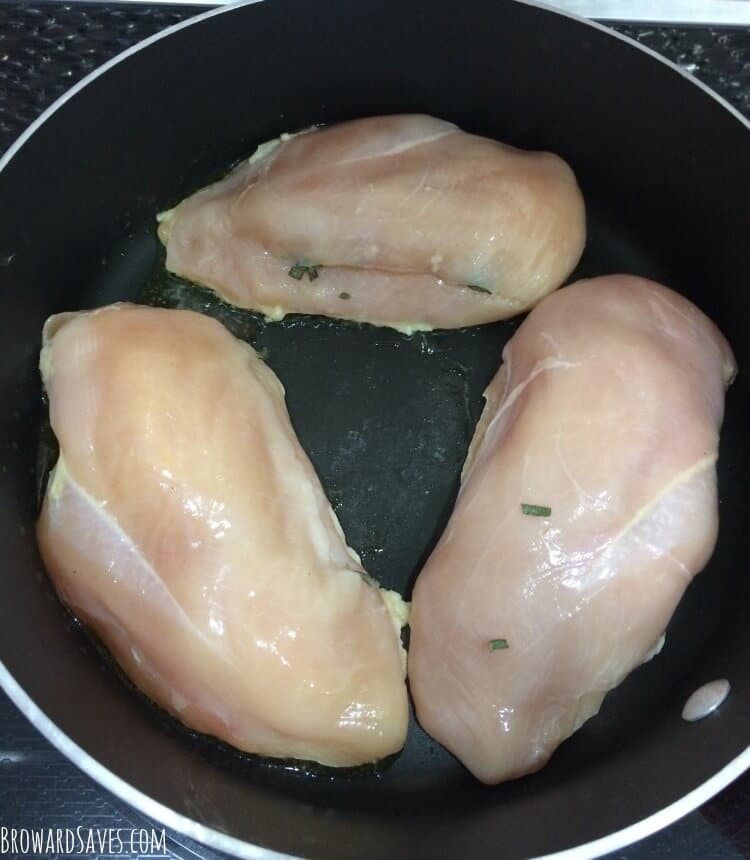 I hope you can try this recipe and see how delicious is the apple cooked, the sage flavoring and the melty cheese. Also I hope the stuffing stigma has ended and you can add this chicken breast recipe to your weekly repertoire.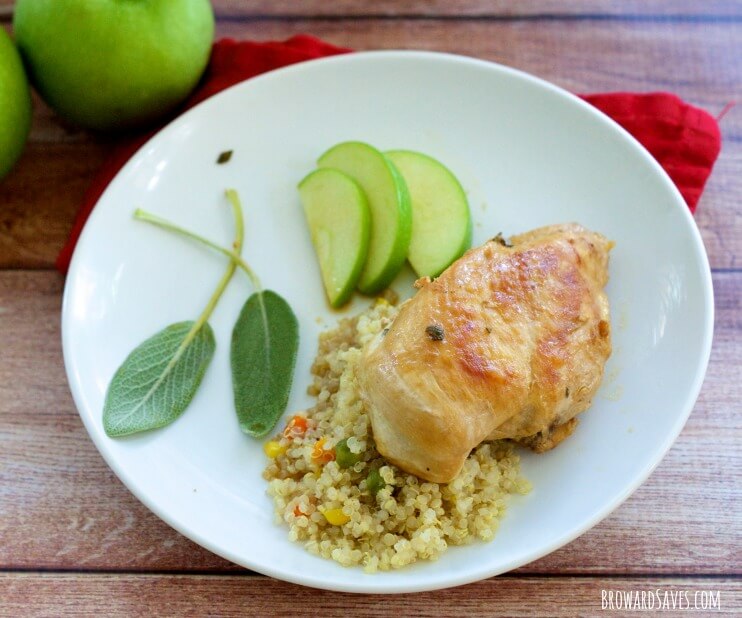 Apple & Sage Chicken Breast Recipe
Author:
Prep time:
Cook time:
Total time:
Ingredients
4 Large or Medium Boneless Skinless Chicken Breasts
2 ts. of sage, chopped
8 thin slices of Apple
8 thin slices of Swiss Cheese (you may substitute with any hard salty cheese)
1/2 Cup of Cider or Apple Juice
1 Ts. of Olive Oil
Salt and Pepper to taste
Instructions
Cut a slit on the side of each chicken breast and stuff with 2 pieces of cheese, 2 pieces of apple and some chopped sage
Season the breasts with salt and pepper
Using a large skillet, heat olive oil on medium heat
Add the chicken breast and cook on both sides until they brown (about 3 minutes on each side)
Pour the cider on top and the remaining sage
Cover and let it cook on medium low heat until the chicken is completely cooked (about 7-8 minutes)
When ready, pour pan sauce over chicken and enjoy!
You may also like: