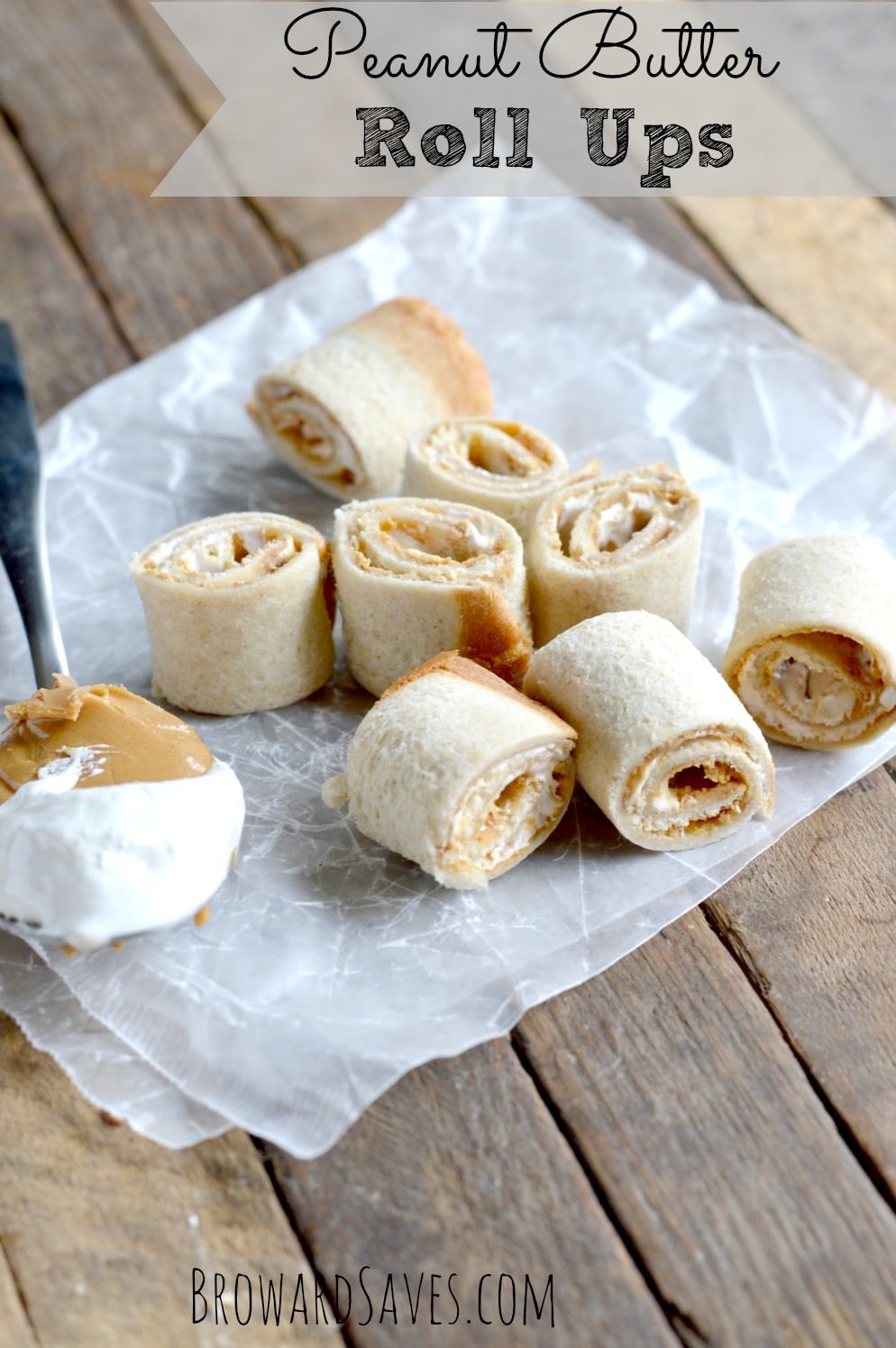 Running out of lunch box ideas for your child? My oldest one is so picky that I have to make everything look pretty and disguised so she will eat it. It's frustrating sometimes and I am really glad that she liked these Peanut Butter Roll Ups. I told her, "They are like sushi, only better"  At least she bought it.
Use these Peanut Butter Roll Ups as a technique so you can come up with tons of ideas to stick in the lunch box. Roll up your bread with jelly & turkey, lettuce and tomato, turkey and cheese, etc. The possibilities are endless. I was thinking of adding a few rice krispies outside as a crunchy new texture plus it will look like a real sushi.
Being Latin, it's funny because I didn't grow up eating marshmallow fluff or peanut butter. I don't think they even sell that over there, but ever since I moved to the states I tried Peanut Butter and now I'm hooked. Every now and then (while nobody is looking), I stick a spoon inside a jar and eat it out just like that. It is so delicious! My favorite is the chunky version.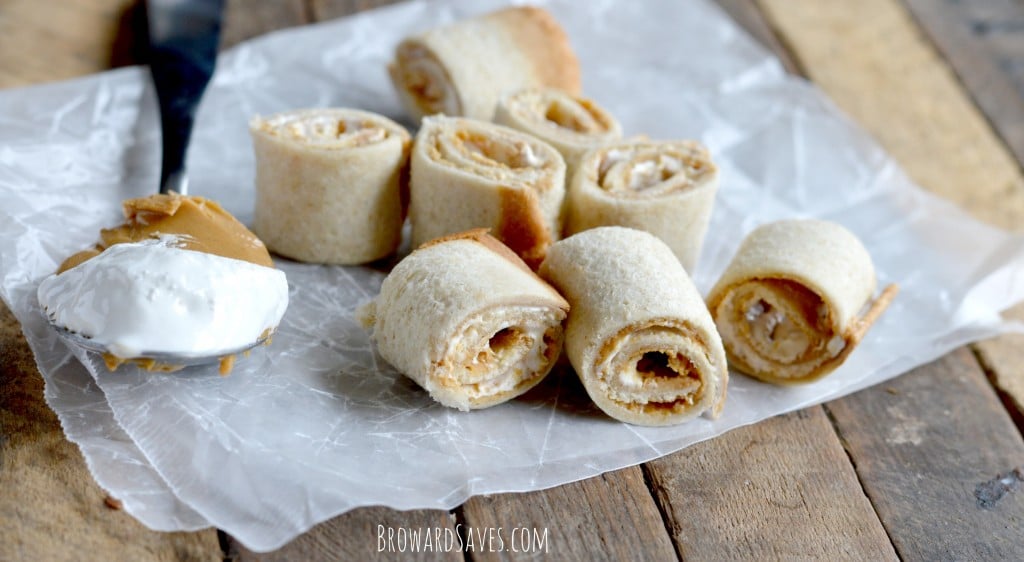 I am so glad my daughter liked them! I was tired of making Mickey Mouse arepas in the morning. These peanut butter roll ups take seconds to make and you can prepare them in advance so you don't have run around like a crazy person in the morning making lunch boxes. The best way to manage your time is to stay organized.. I don't always follow my own advice but I make the effort – At least in the cooking department 😉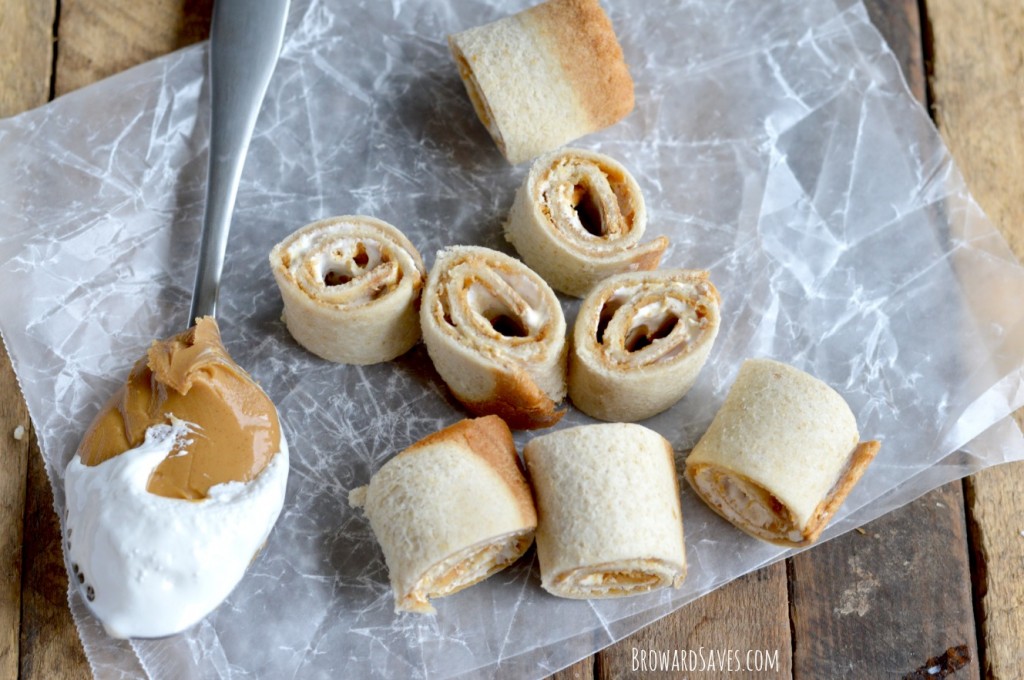 So if you have a picky eater at home, take a chance and try out this Peanut Butter Roll Ups, worst case scenario: you have to eat them. I personally don't mind at all.
Peanut Butter Roll Ups Recipe
Author:
Prep time:
Total time:
Ingredients
2 Pieces of White Bread
1/8 cup or Peanut Butter
1/8 cup of Marshmallow Fluff
Instructions
Place the bread on a cutting board and roll it thin using a rolling pin or an empty wine bottle
Spread a thin player of peanut butter. Then spread a thin layer of marshmallow fluff over top.
Roll up nice and tight.
Cut it into small bite sized pieces
ENJOY!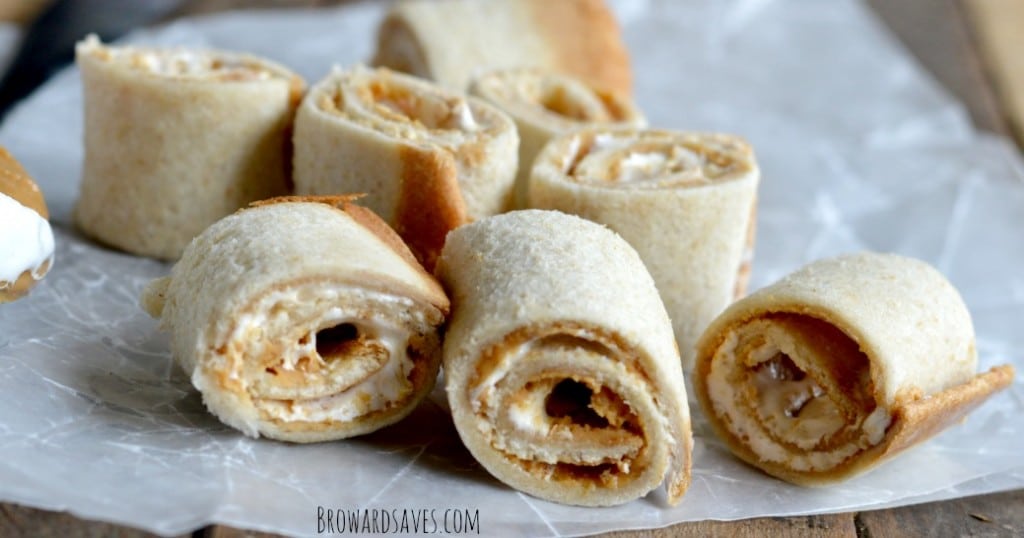 Looking for other Lunch Box ideas? Try try out my other recipes:
Homemade Strawberry Fruit Roll Ups