"Disclosure: I received a complimentary unit to facilitate my review. However all opinions are 100% mine and were not influenced in any way".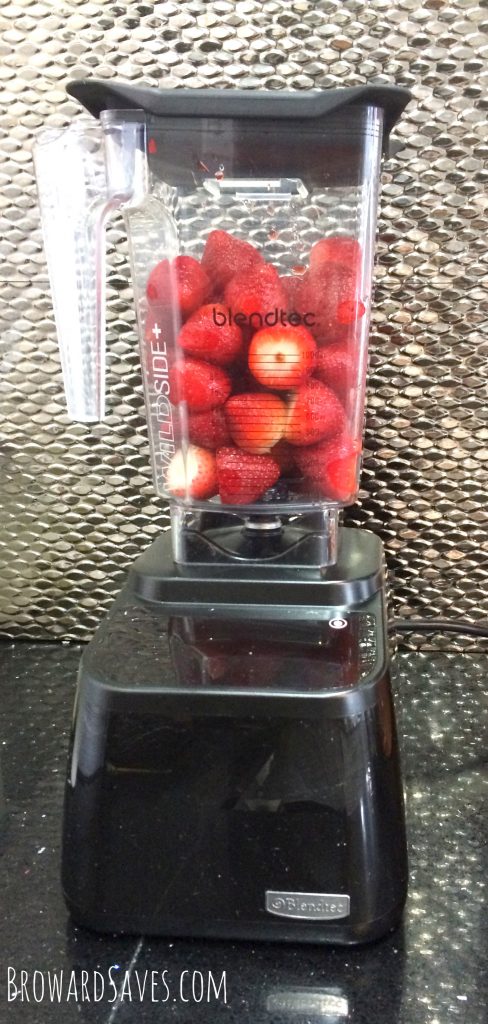 Blendtec Blender Review
Ever since I was little, I loved spending time in the kitchen watching my grandmother cook. That's when my passion for cooking started. Throughout the years I've tried many recipes, some have succeeded and some have been a total failure. But then again, that's the beauty of cooking and baking. You can start from scratch over and over.
Of the the appliances and kitchen tools I've tried and reviewed, the Blendtec Blender honestly has to be my favorite one of all. The design is flawless and it replaces many of your existing kitchenwares. Comparing a regular blender with the Blendtec is like comparing a cell phone to a smart phone. It simply does things that a regular blender can't do.
I will admit it. It is pricey but it's worth every penny. Here's what a Blentec replaces: mixer, blender, food processor, ice cream maker, meat grinder, ice shaver, extruder and juicer. And in some cases is does a BETTER job than the original appliance. With 1625 watts and a 3.0 peak horsepower motor can you expect less?.
The possibilities of items you can make are endless. That's why it comes with a giant colorful cookbook attached so you can get plenty of ideas. I have made smoothies, dips, soups, frozen yogurts, brownie batters, nut butters, and more. My husband drinks Kale smoothies everyday combined with spinach, chia seeds, frozen fruit, ginger and baby carrots. None of the items need to be chopped before adding it to your Blendtec. Add them whole and in seconds it becomes a smoothie – Not a very delicious one. It kind of tastes like liquid salad but he likes it. What's really impressive it's that it even pulverizes Chia Seeds, therefore releasing more nutrients into his smoothie. No other blenders were able to do so.
I was very surprised when I blended my Leek Soup. Normally I strain out the soup after blending but the Blendtec did such a fine job that the soup came out creamy and silky without straining so it saved me time and one less thing to wash. You can see the recipe HERE.
Using your Blendtec is very easy. It has a Illuminated control panel with pictures on the top so there's no guessing involved. Just turn it on and slide your fingers. Here's how it looks like: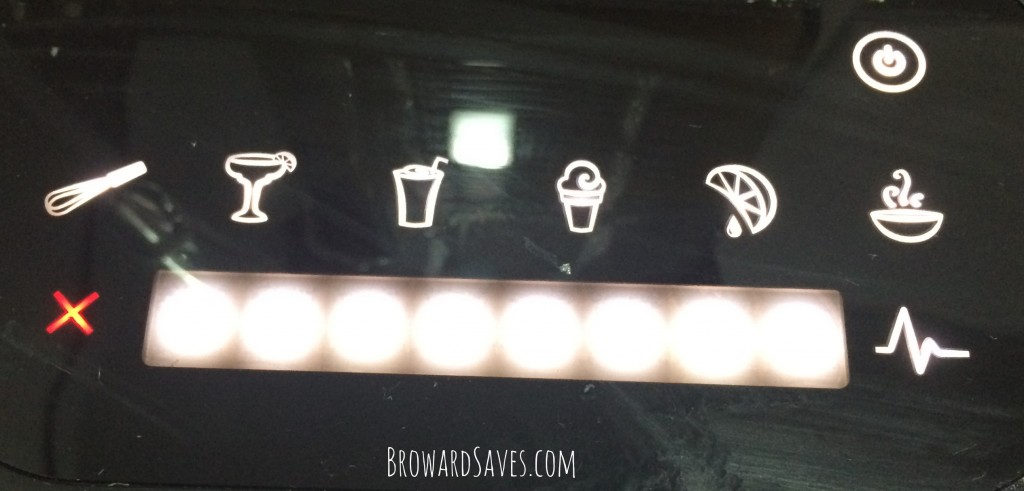 There's also a pulse button similar to a food processor. The Blendtec also stops by itself so you can walk away while your food is blending.
I am very honored and excited to have reviewed this product. I stay awake at night thinking of all the possibilities and things I can now make with my Blendtec. It is ideal if you:
– Maintain a healthy lifestyle
– Care for a relative with disabilities
-Are into juicing, health products
-Are a foodie and love to experiment with new foods and recipes
-Have a small kitchen and need an appliance that does it all
The Blendtec also offers the Twister Jar (sold separately) which is a smaller jar that blends thicker foods such as nut butters. I did my delicious Mango Frozen Yogurt on my Twister Jar and it came out fantastic!. Check out the recipe HERE.
Here's a little video demonstration of our Blender Challenge. Judge for yourself and let me know what you think: