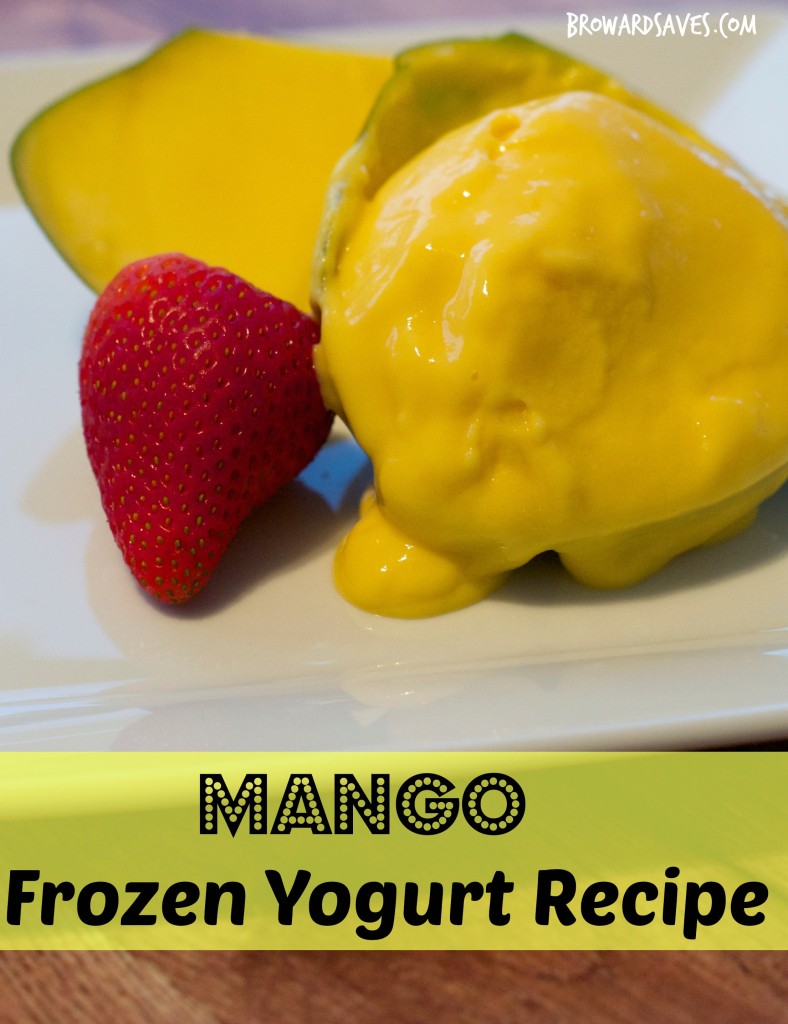 Mango Frozen Yogurt Recipe
I've never made Frozen Yogurt before and never thought it was that easy. But the more I read the labels on the products I buy, the more I want to make things at home so I can control de amount of sugar my kids eat and to consume less amounts of Sodium and preservatives.
This Mango Frozen Yogurt Recipe is super easy. You can make it with any fruit you would like. There's no need for an Ice Cream Maker. just a good blender like the Blendtec (review coming soon). If you don't have a Blendtec don't worry I have a solution.
Here are the ingredients for the recipe: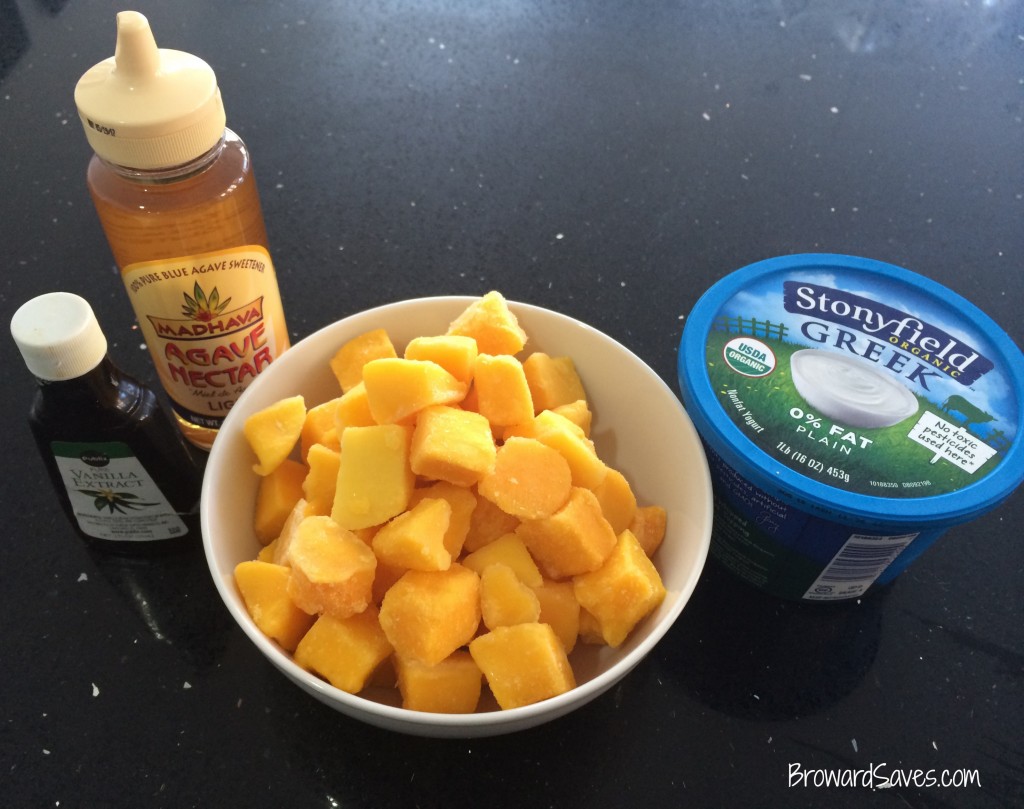 -2 Cups of Diced Mango, Frozen
-3/4 Cups of Plain Greek Yogurt
-1 1/2 Tbs. of Agave Syrup or Honey
-1 ts. of Vanilla Extract (optional) – To be honest in my recipe it didn't give much flavor so I wouldn't use it again.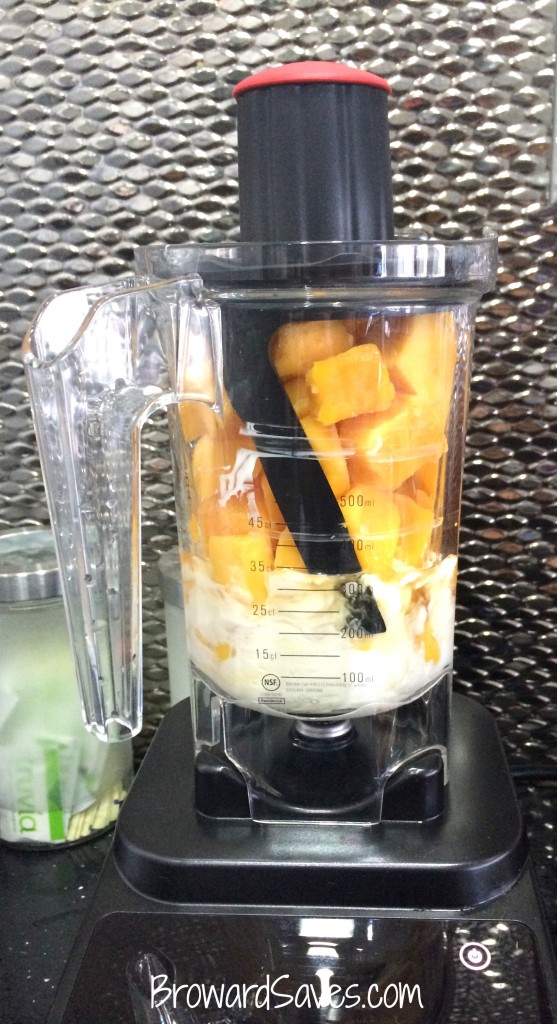 Preparation:
Using a powerful blender like Blendtec with the twister jar, add the yogurt, syrup and mangoes (in that order) and press on the Ice cream button. In 45 seconds or less you will have soft serve Mango Frozen Yogurt!. If you don't have a Blendtec simply use your food processor or use fresh mangoes and place it in the freezer.
Check out what I got: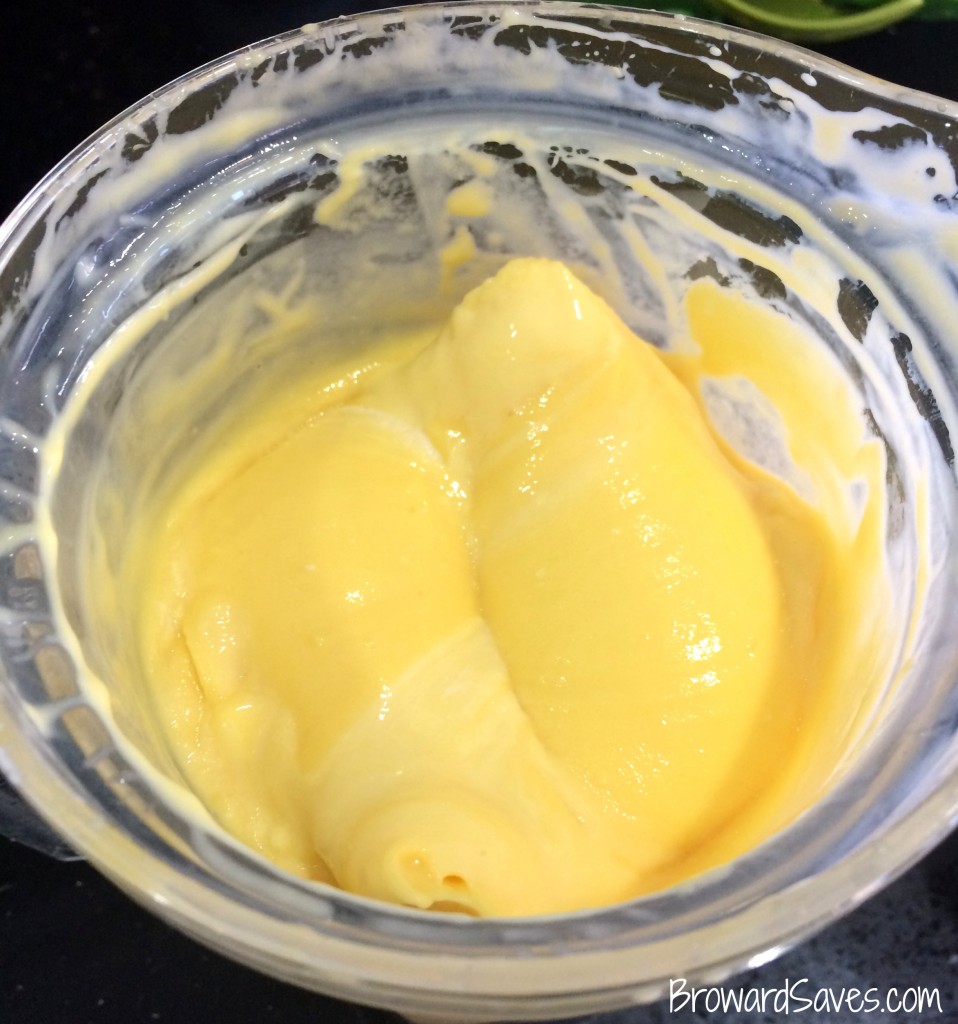 Amazing huh?. The flavor is so subtle and the texture is creamy!. You would never think that this dessert is actually Healthy. If you have leftovers (as if!), just place them in the freezer and save them for a later episode of the Game of Thrones (oh well that's just me).
Did you ever think you could make frozen yogurt at home?. My kids think it's ice cream and just eat away. I will try it next time with mixed fruit or just strawberries. Try it and let me know how it turned out.
Here's a printable version of my recipe.
Mango Frozen Yogurt Recipe
Author:
Prep time:
Total time:
Ingredients
2 cups of Diced Mangoes, frozen
3/4 Cup of plain Greek Yogurt
1 1/2 Tb. of Agave Syrup or Honey
1 tb. of Vanilla Extract (optional)
Instructions
Place all ingredients in a powerful blender like Blentec using the Twister Jar and press the Ice Cream Button.
If you don't own this blender simply place all ingredients in a food processor.
Enjoy!