Copycat Starbucks Pumpkin Spice Latte Recipe: Perfect fall drink! Enjoy your favorite Starbucks drink for less money and made with natural ingredients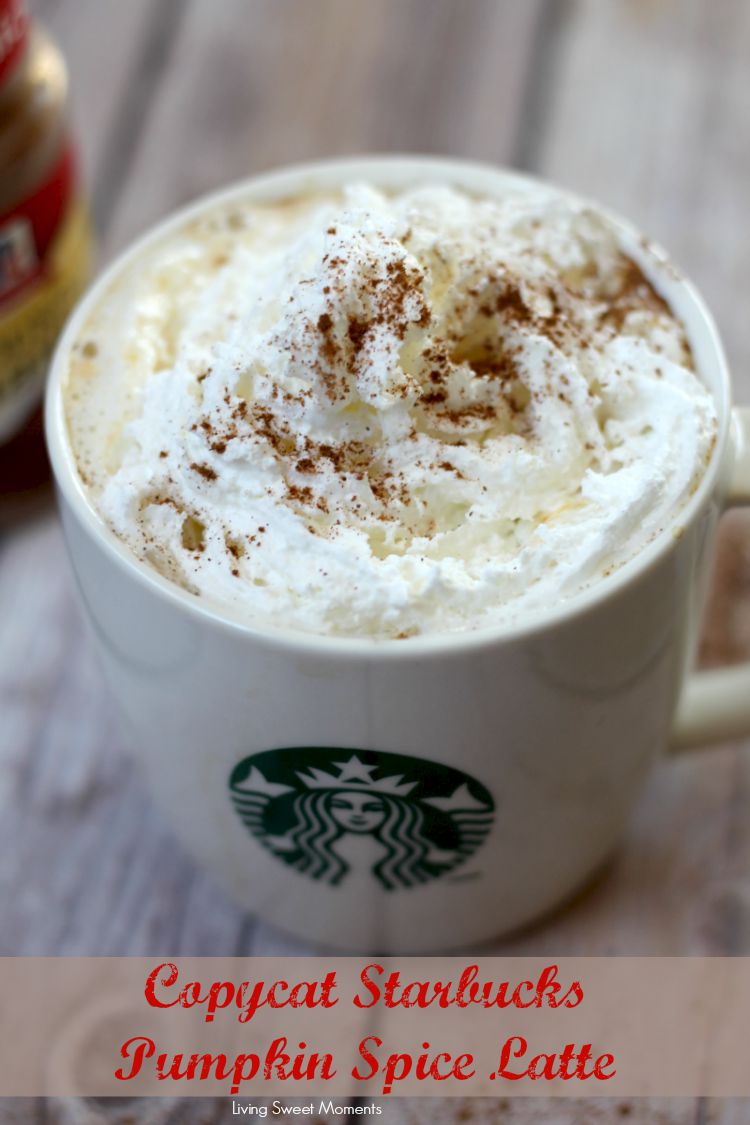 Copycat Starbucks Pumpkin Spice Latte
Don't you just love fall? The aromas, flavors, and colors are just so comforting. I look forward every year when Starbucks launches their yummy Pumpkin Spice Latte.
But the thought of paying $3.50 for a small cup makes me cringe. So here's a homemade Copycat Starbucks Pumpkin Spice Latte recipe you can make a home without breaking the bank.
I am a huge coffee lover. My daughter says that that coffee is the cure for grown up grumpiness. Guess she knows me too well. I am keen on sweet flavors such as pumpkin and hazelnut. This latte is comforting, delicious and oh so sweet.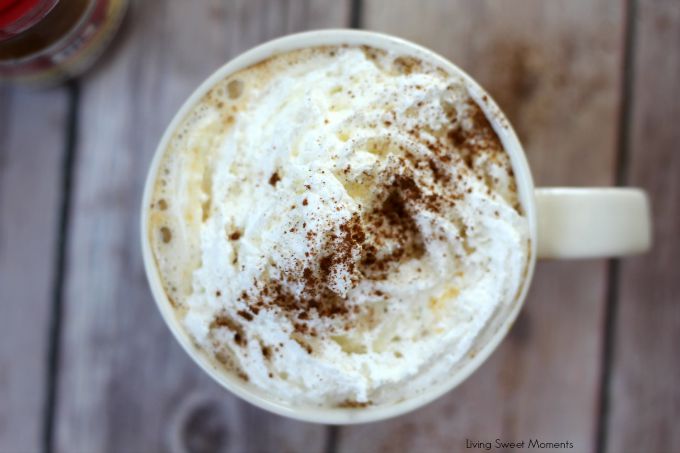 Whether it's a rainy day or a cold morning, you can trust this Copycat Starbucks Pumpkin Spice Latte will keep you warm from the inside. Now that I know the secret to this recipe, I don't have to wait for fall to drink it.
It's been raining really hard lately in Miami. Last night we were awoken by strong thunder and lightning. It was such a hot summer and now fall is bringing us the wet weather. I just hope we get some nice breeze soon so my kids can enjoy the playground and ride their bikes throughout the neighborhood.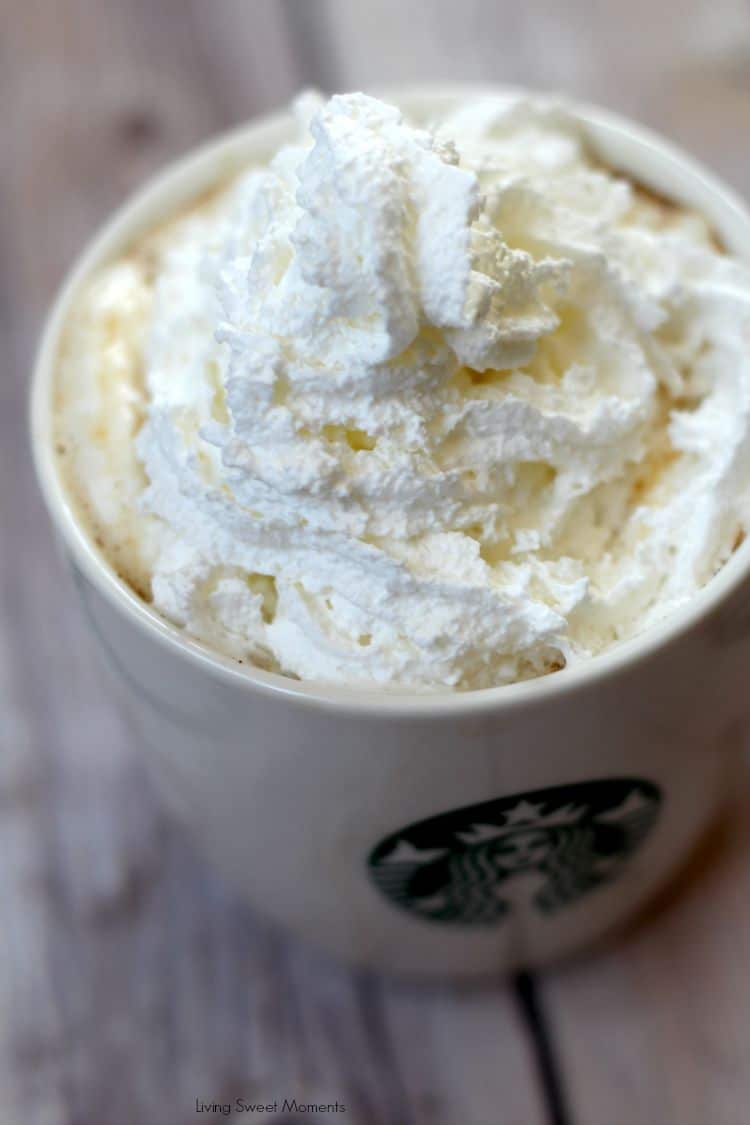 In the mean time, I'll be sipping my yummy Copycat Starbucks Pumpkin Spice Latte while watching the rain fall. Delicious, cheaper and faster than waiting for my favorite barista to brew mine. Gotta love pumpkin and cinnamon.
I hope you can try this delicious Copycat Starbucks Pumpkin Spice Latte at home. If you do, please upload a pic on Instagram and tag me @Livingsweetmoments or use the hashtag #LivingSweet. I promise to repost it.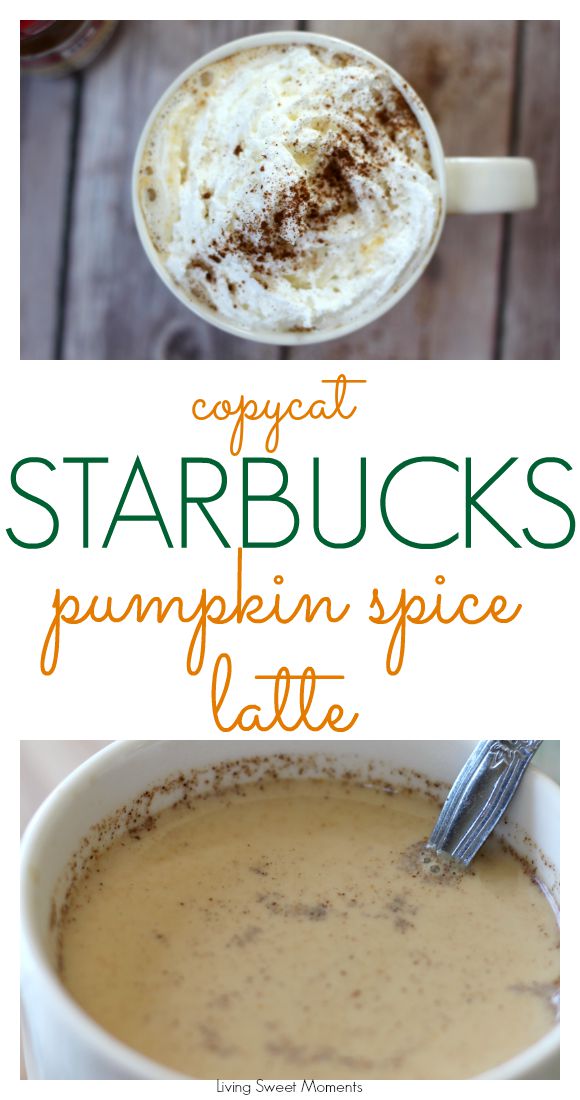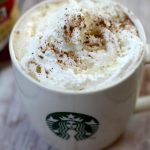 Copycat Starbucks Pumpkin Spice Latte
Copycat Starbucks Pumpkin Spice Latte Recipe: Perfect fall drink! Enjoy your favorite Starbucks drink for less money and made with natural ingredients.
Ingredients
3

tbsp

canned pumpkin

1

cup

milk

2

tbsp

vanilla-flavored syrup

1/4

tsp

pumpkin pie spice

3

oz

Espresso or use strong brewed coffee
Instructions
In a small saucepan, add the pumpkin and milk

Mix in the vanilla-flavored syrup and pumpkin pie spice

Stir on medium heat until liquid starts to foam

Pour into a coffee mug, add the espresso (or coffee) and stir

Top with whipped cream and sprinkle with pumpkin pie spice if you wish.
Nutrition Facts
Copycat Starbucks Pumpkin Spice Latte
Amount Per Serving
Calories 280
Calories from Fat 72
% Daily Value*
Fat 8g12%
Cholesterol 24mg8%
Sodium 142mg6%
Potassium 512mg15%
Carbohydrates 46g15%
Protein 8g16%
Vitamin A 7400IU148%
Vitamin C 1.9mg2%
Calcium 287mg29%
Iron 2.1mg12%
* Percent Daily Values are based on a 2000 calorie diet.
You may also like: