These scrumptious from scratch Lemon Snack Cakes are filled with lemon creme and topped with lemon frosting. Perfect recipe for dessert or the lunchbox. 
Thank you, Cake Boss Baking for sponsoring this post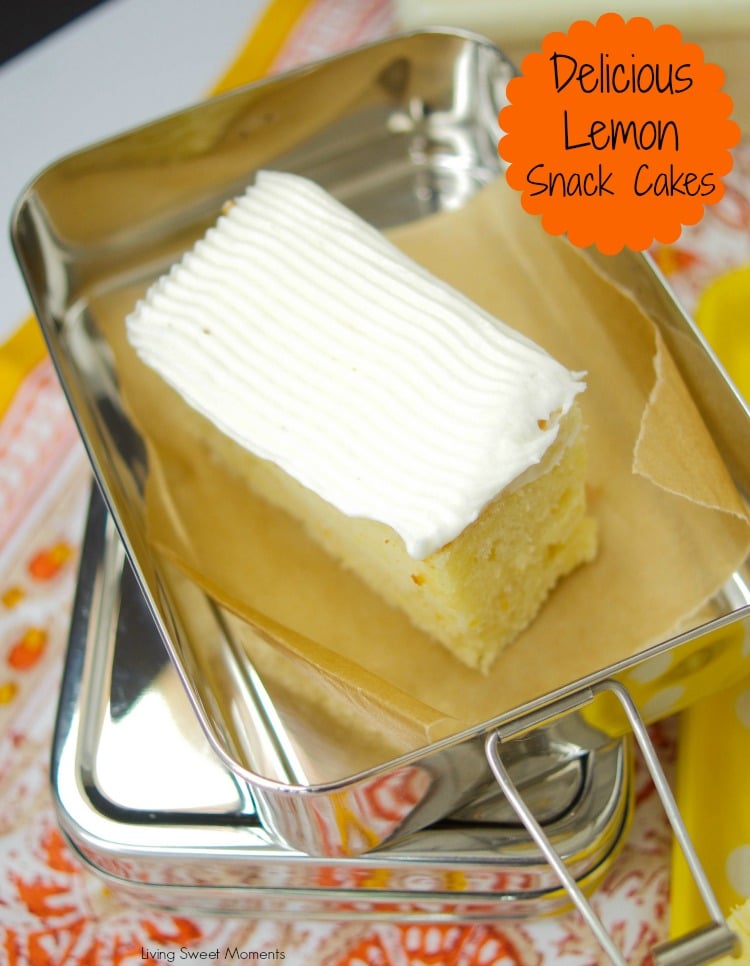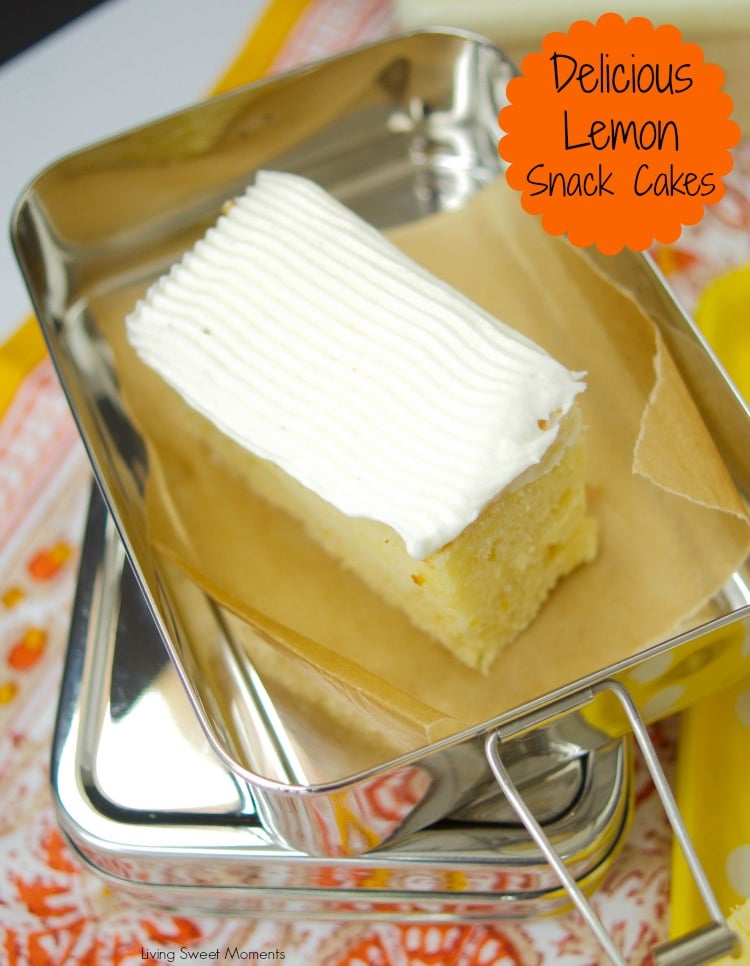 Delicious Lemon Snack Cakes
Talk about treats that remind me of my childhood. These moist lemon cakes are super delicious and loved by kids and adults alike. The center is filled with lemon creme that is sweet, and tangy and the top is luscious and smooth lemon frosting.
Making these guys is easy but it does require a little elbow grease since they are made from scratch. No biggie! All it needs is baking, cutting, stuffing and frosting.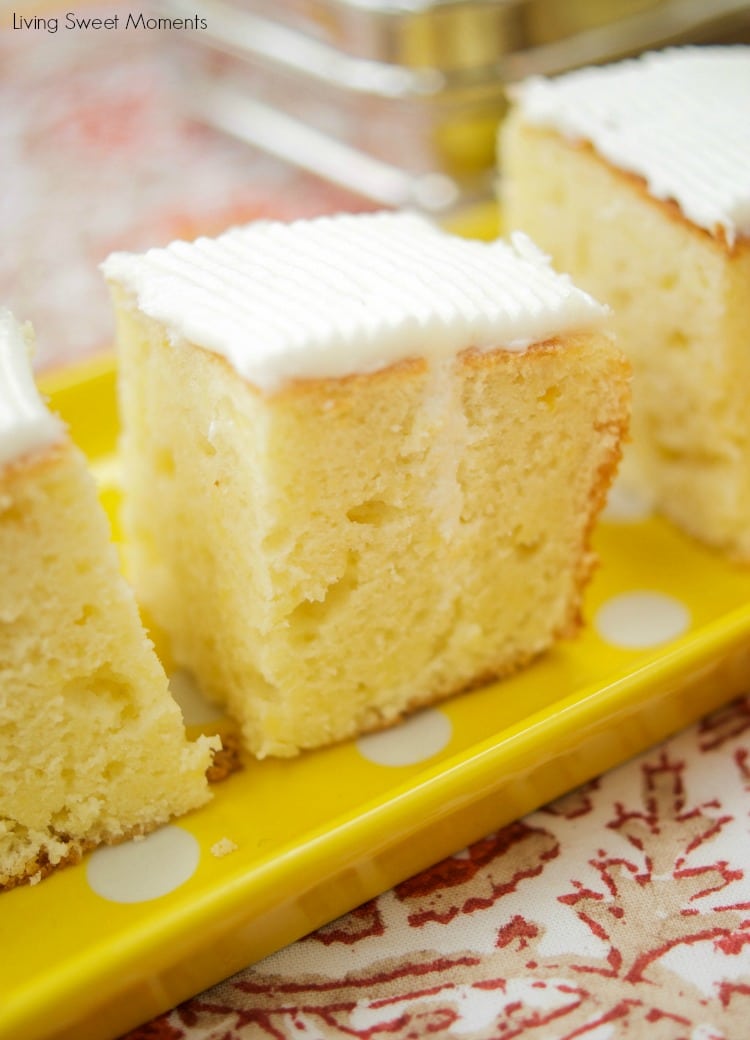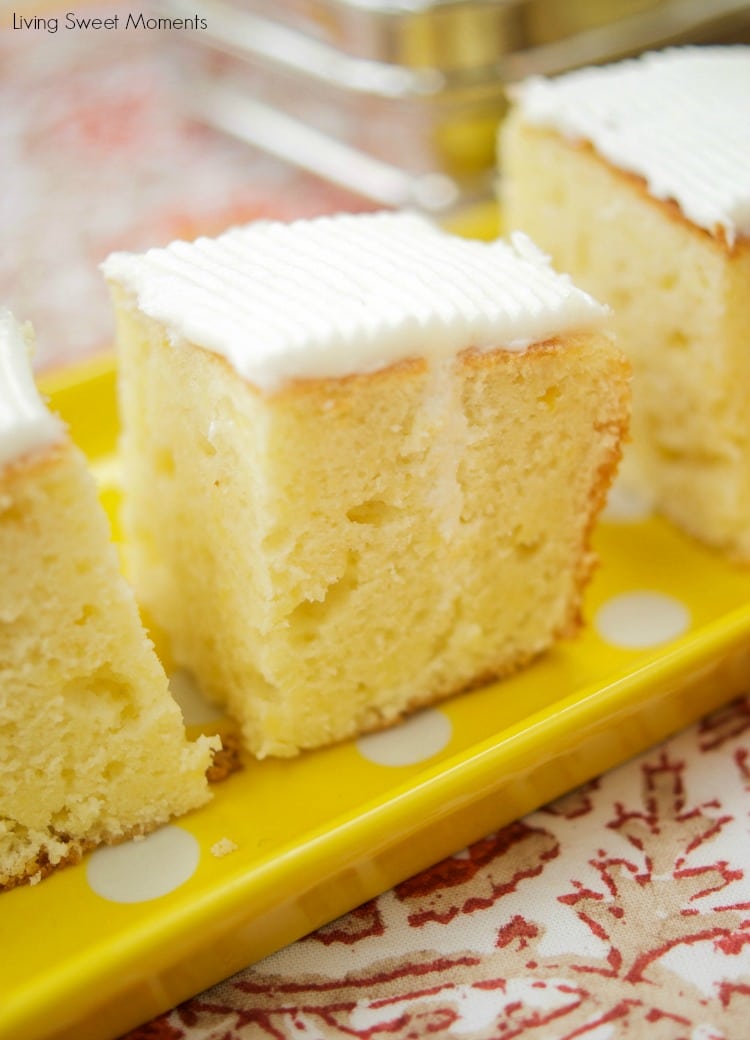 I love how spongy the cake bakes up. It makes it perfect for filling with creme and the lemon definitely cuts the sweetness giving you a well-balanced flavor.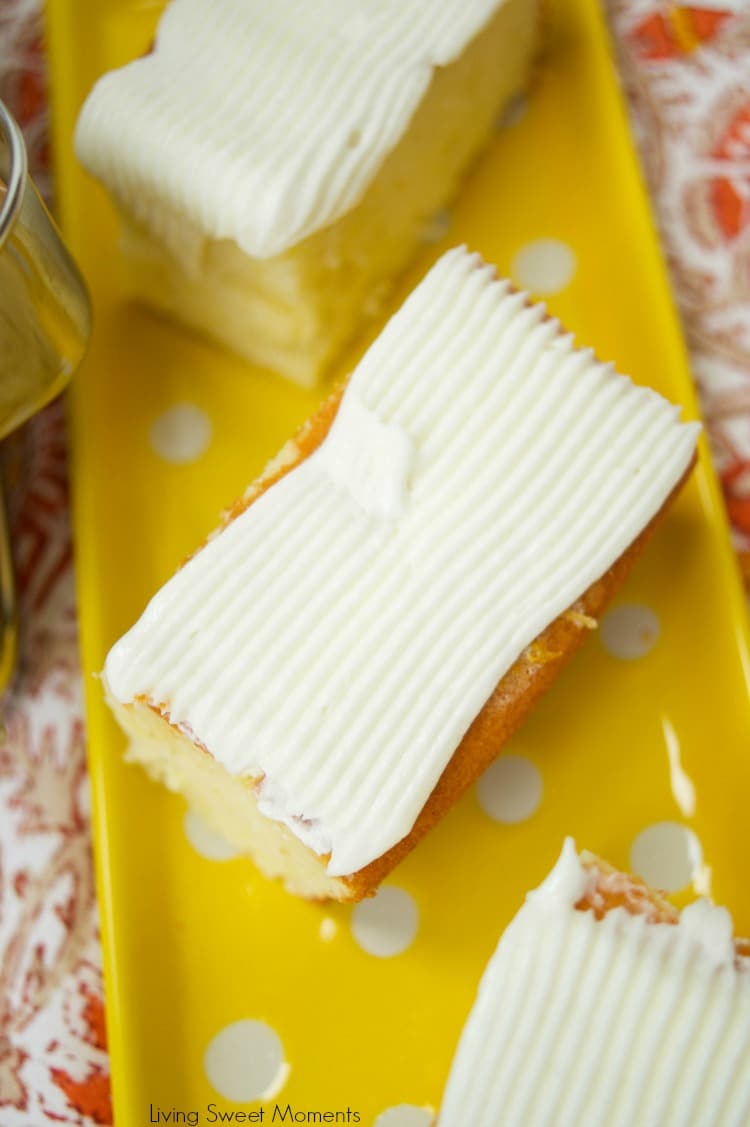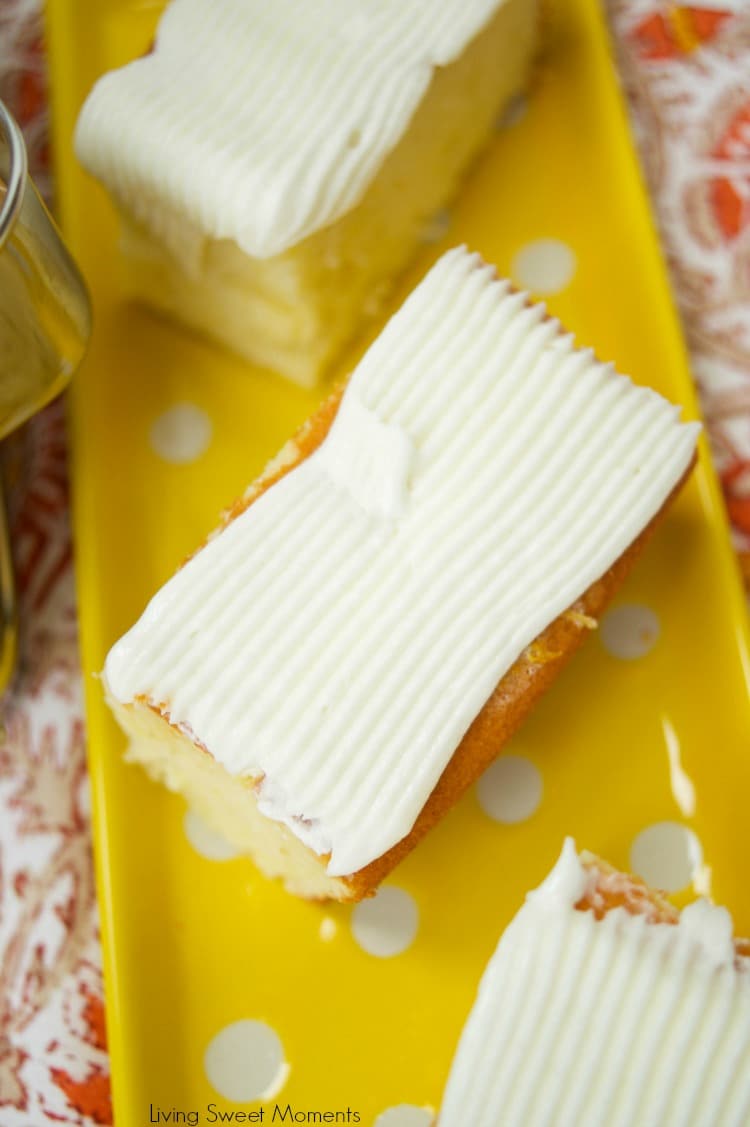 My daughter started 3rd grade in a new school and her workload has doubled from the previous year. Since the change was a little abrupt, I wanted to bake something that she would love and bring a smile to her face when she opened her lunchbox.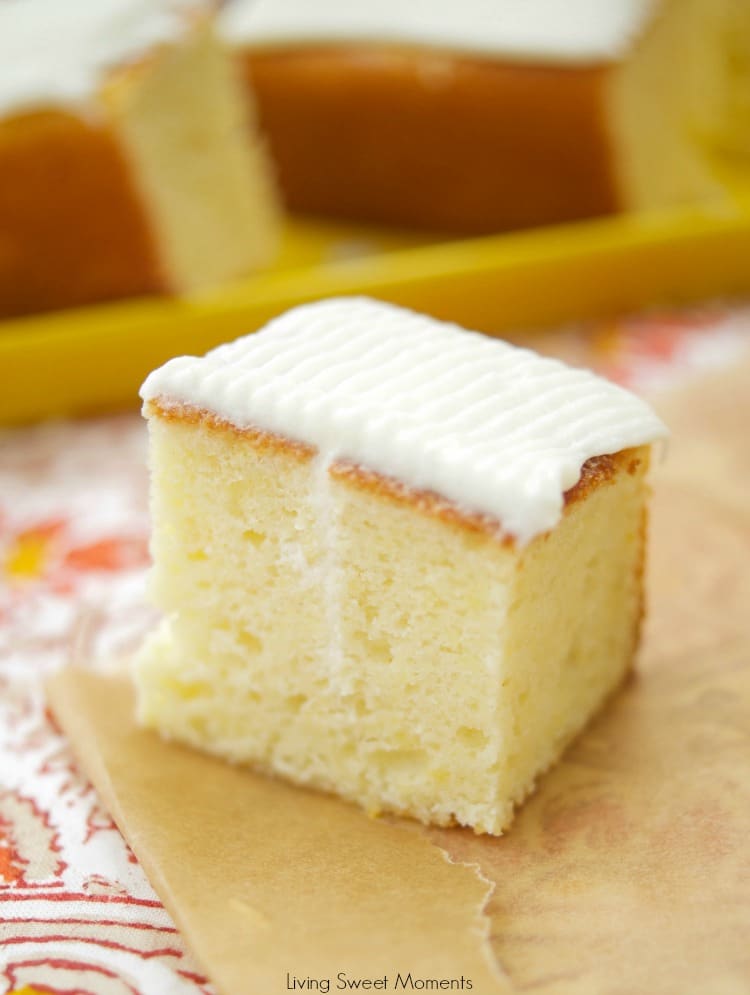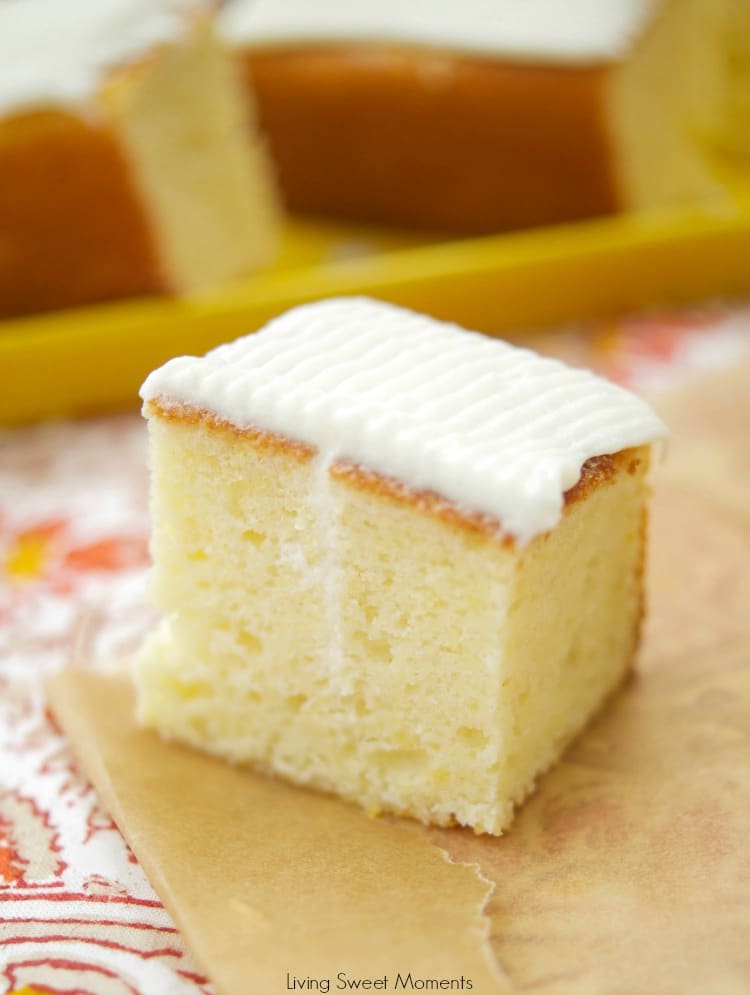 Last week I was shopping in the supermarket and I saw a huge bag of Meyer Lemons in the produce aisle, I had to get them. They taste like a cross between a lemon and a mandarin orange. If you can't find them, use regular lemons. If you want to mix it up, add in some orange or limes.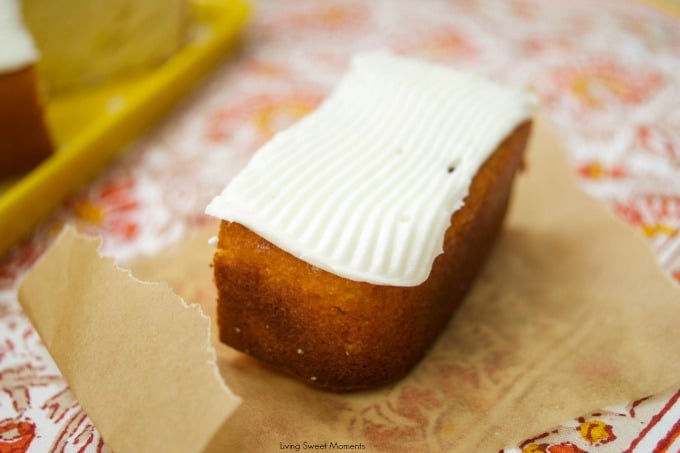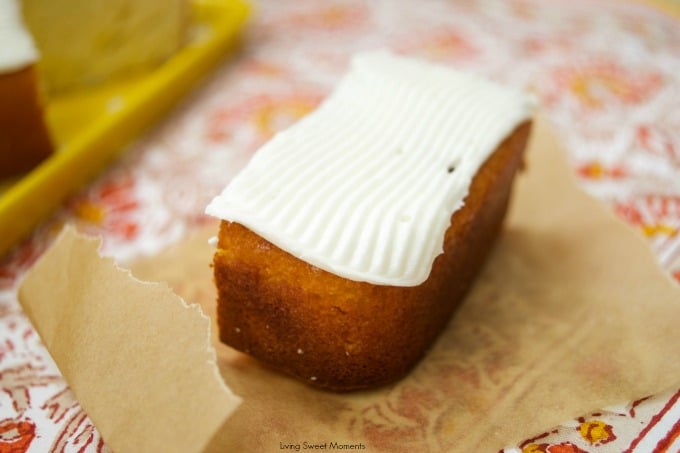 By the way, these Delicious Lemon Snack Cakes freeze really well so you can make a double batch in advance and just thaw when needed. My mother in law loved them so much that she froze a few and took them to Venezuela with her.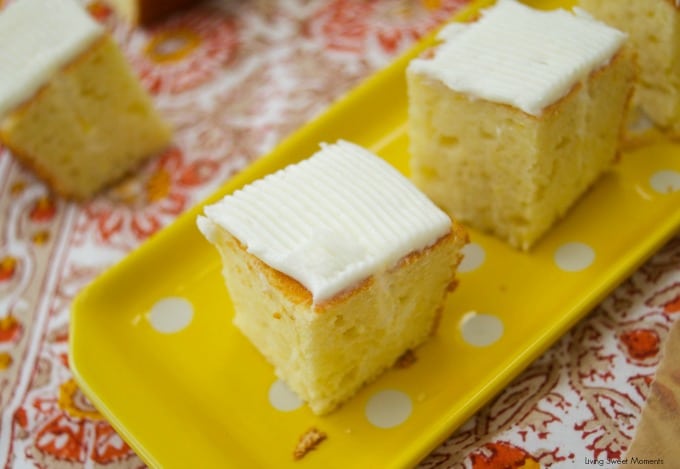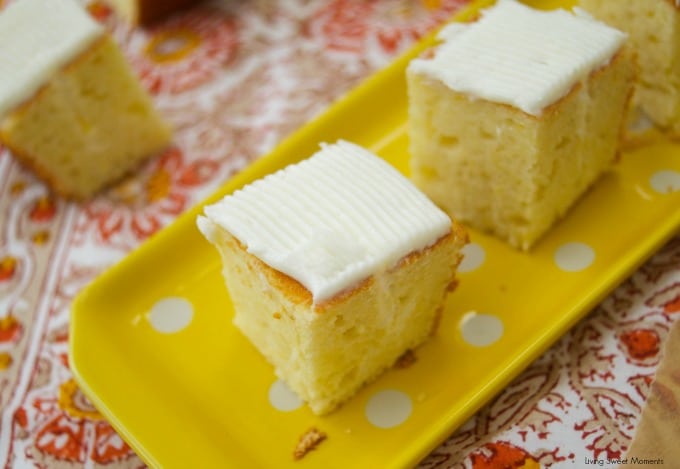 Some cakes were cut into squares and other ones in rectangles. I loved the loved of the 2 bite treat while everyone else preferred the classical elongated look. Just keep in mind that the cakes bake up nice and tall.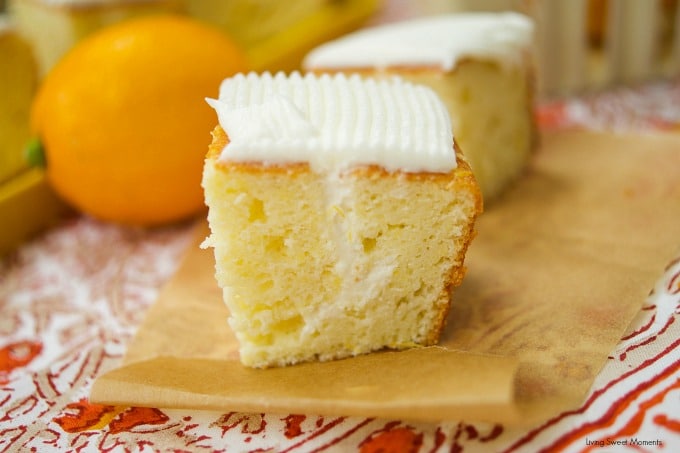 You can see the little specks of lemon zest inside the cream. The zest gives it tons of flavor without overpowering the rest of elements.
For this Delicious Lemon Snack Cakes, I used Cake Boss baking products to help me get the job done. Here are some pictures of the process.
This is the golden lemon cake after baking. I let it cool completely on a rack before freezing for a couple of hours. This makes cutting and stuffing easier.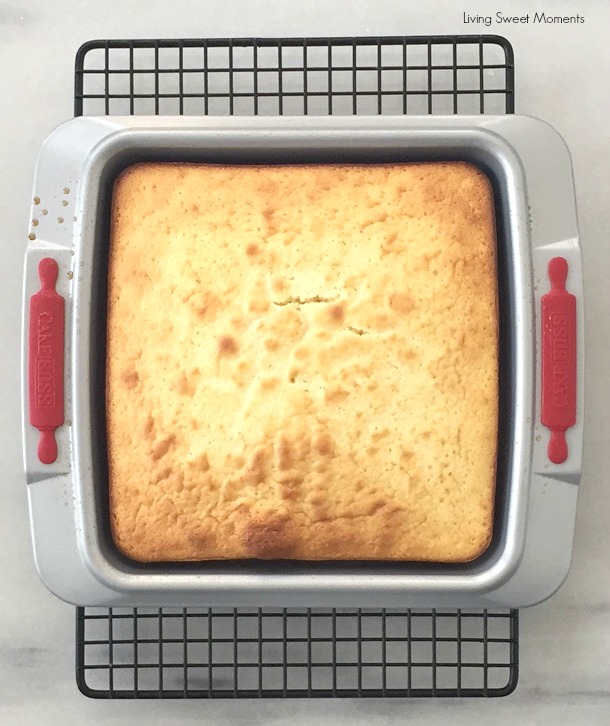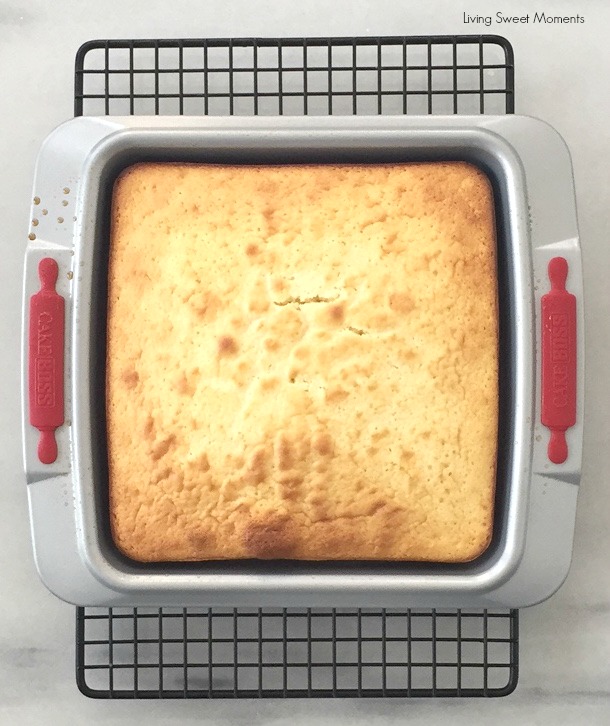 Now I cut the cake into rectangles. See how beautiful and tall they bake up?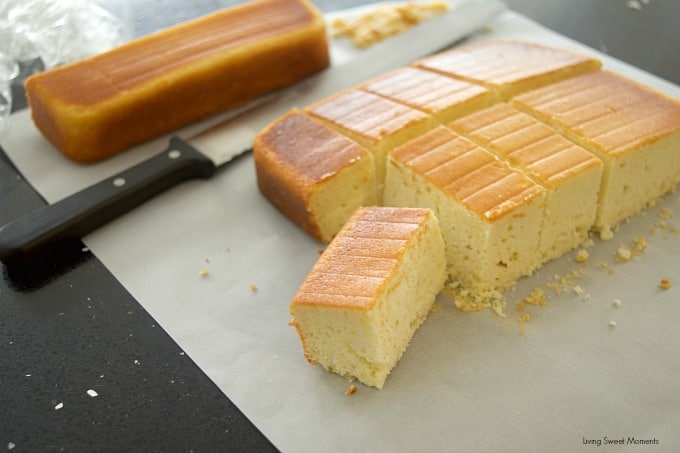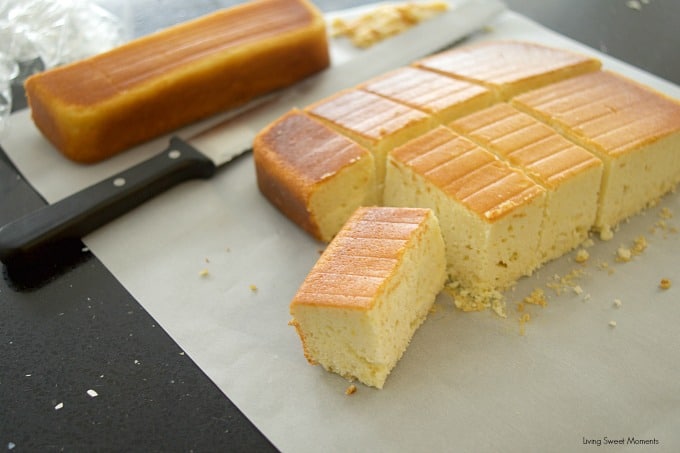 Next, we cut a few deep slips into the cake to make a large pocket.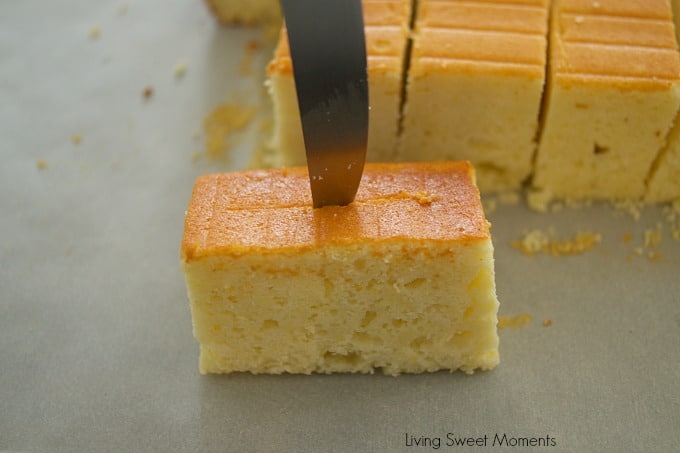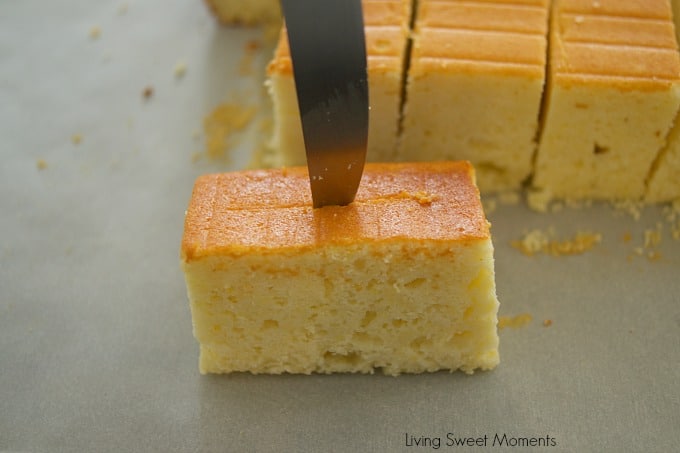 In the meantime, we get everything ready to make the lemon creme and fit it into a Cake Boss piping bag.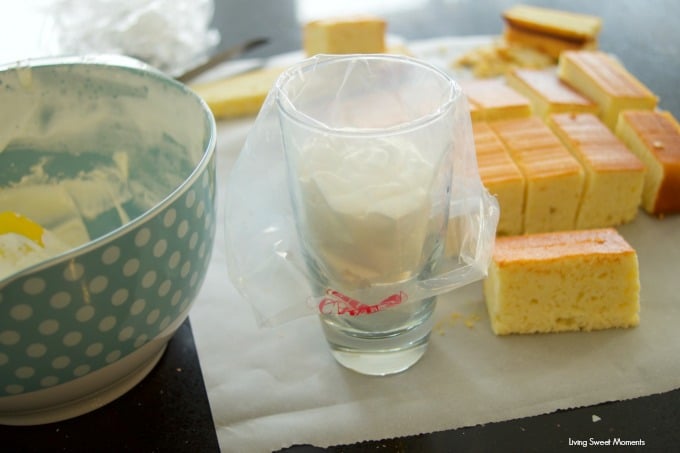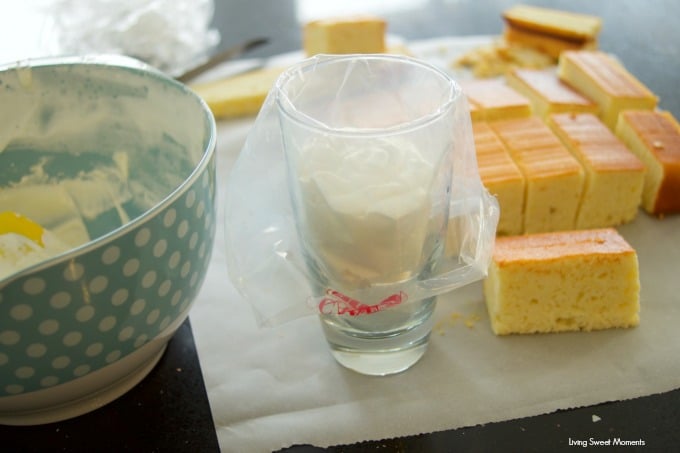 And we stuff the cakes with the lemon creme.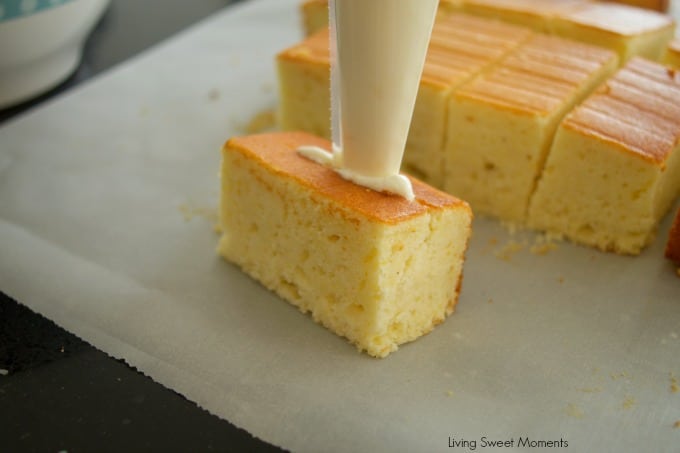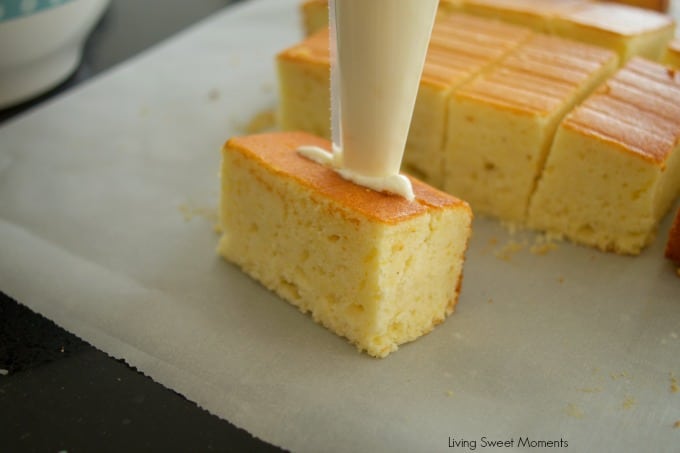 And finally, we top it off with the delicious lemon frosting. My husband volunteered to do that part. We used Cake Boss tip #789. It's wide and makes those pretty little ridges on top.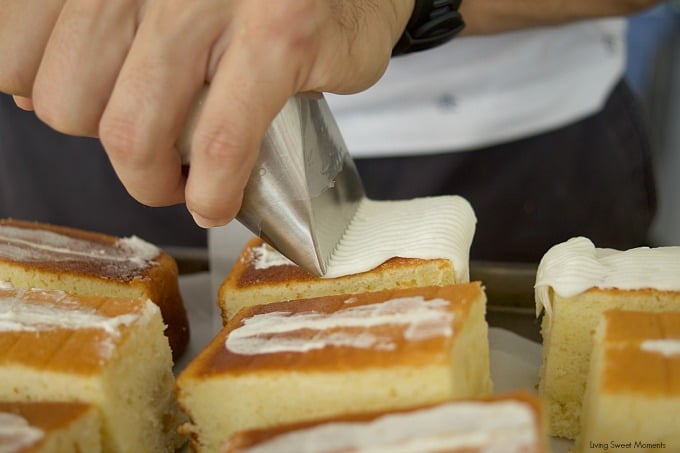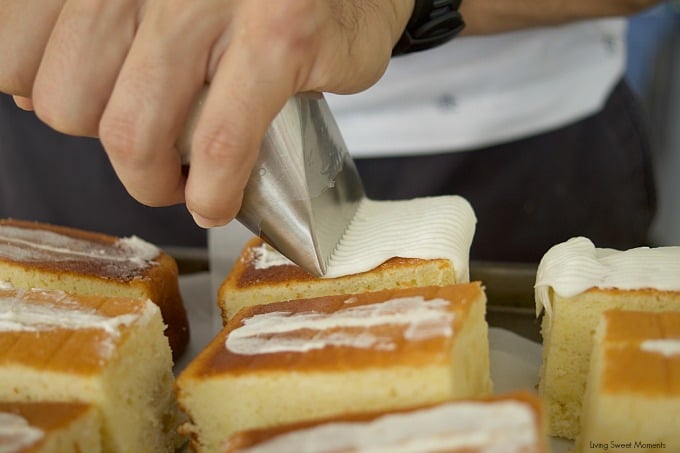 See? No biggie! Now it's your turn.
I hope you can try this delicious Lemon Snack Cakes at home. If you do, please upload a pic on Instagram and tag me @Livingsweetmoments or use the hashtag #LivingSweet. I promise to repost it.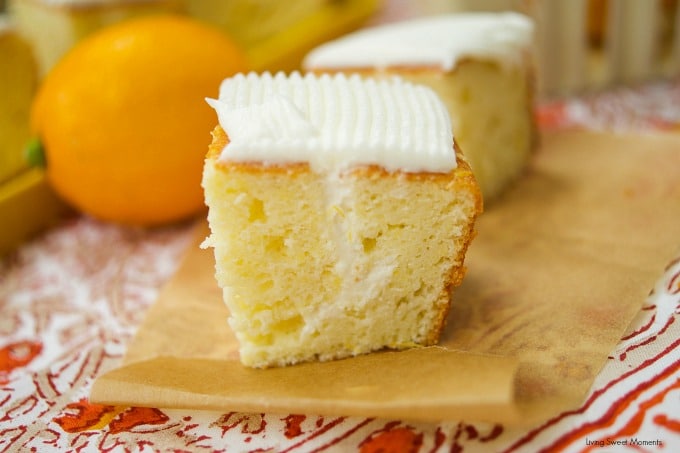 You may also like: