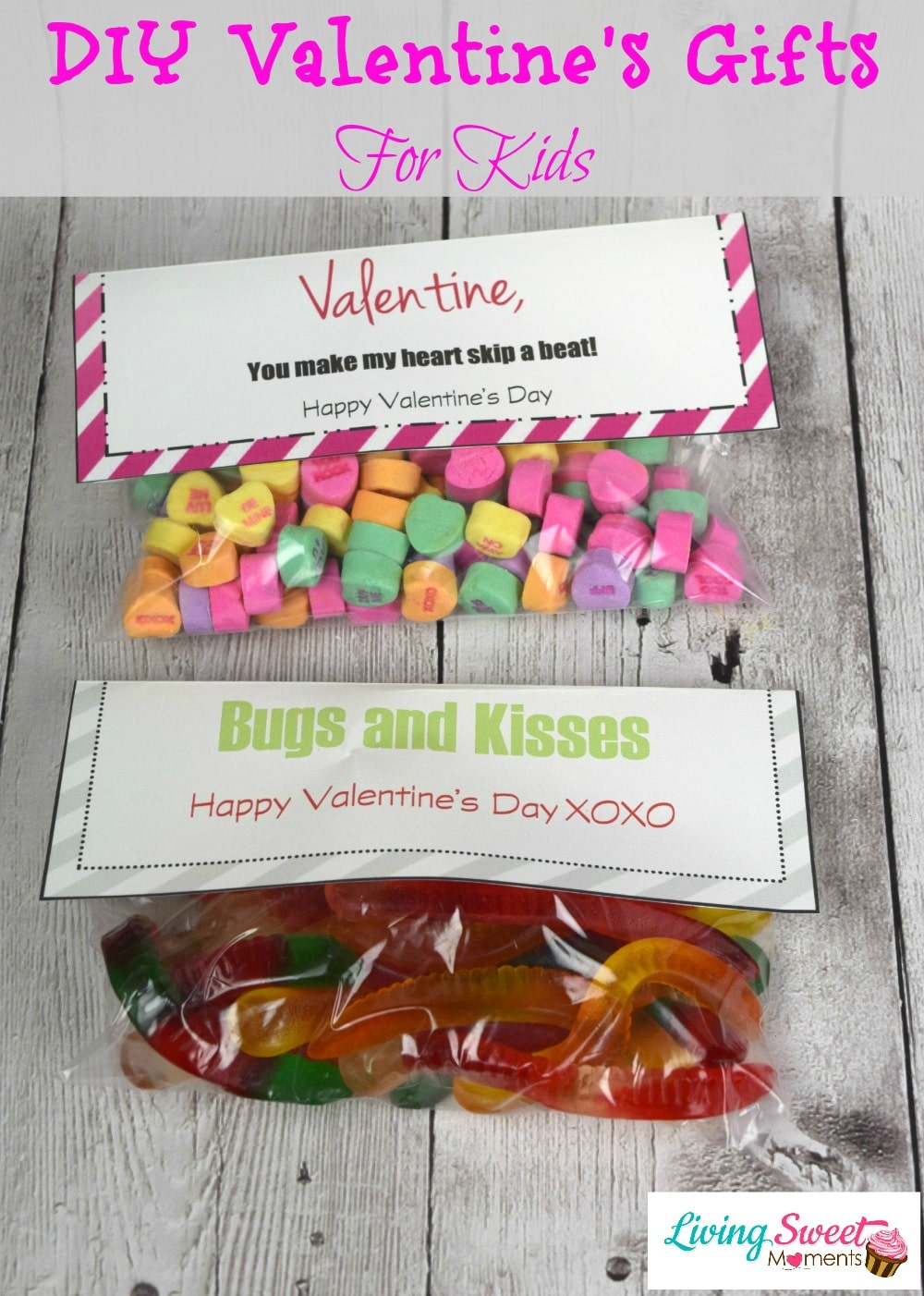 DIY Valentine's Gift For Kids
Valentine day is such a fun holiday for kids. If your children will be giving out Valentine's this year it's so fun to make up some homemade baggy toppers and fill some baggies up with some delicious candy for their friends to enjoy. Just imagine so delicious worms and delicious heart candies to fill up the bellies of your best friends. These Valentine goody bags are sure to be a hit this year and they're so easy to assemble, which makes it a perfect project for even the littlest kids. I made 2 different designs, one geared towards girls and the other one towards boys.
DIY Valentine's Day Goodie Bags
Supplies Needed:
 Color Printer
 White Cardstock
 Free Printable Valentine Toppers
 Candy Hearts
 Gummy Worms ($1 a bag at Target)
 Ziploc Snack Size Baggies
 Adhesive Tape Roller or Stapler ($0.99 cent store by school supplies)
Directions:
To start this project grab a few Ziploc snack size baggies and fill them up with sweetheart candies and gummy worms and zipped those baggies up. Set them aside and head over and grab the Free Printable Valentine Toppers I created for you for this project. Print them out on a standard sized 8.5" x 11" white cardstock paper using your colored printer.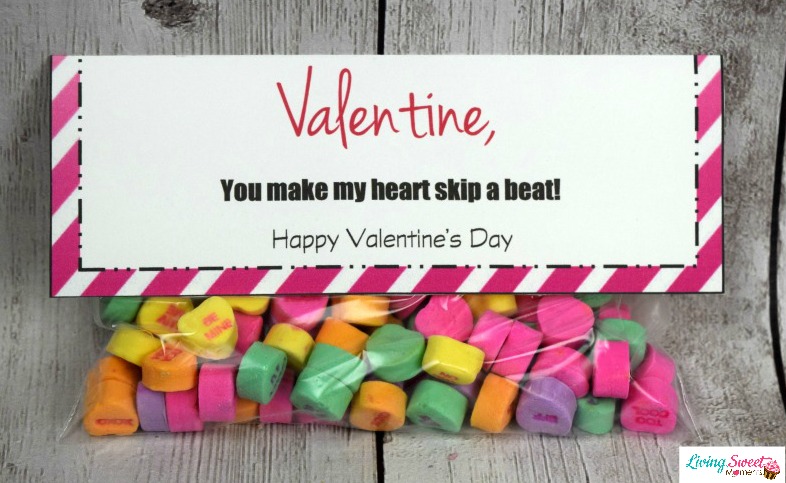 These sheets will print out a total of 2 baggy toppers so fee free to print as many as you want and need. Cut the baggy toppers away from the cardstock and fold them in half in the middle to form a crease.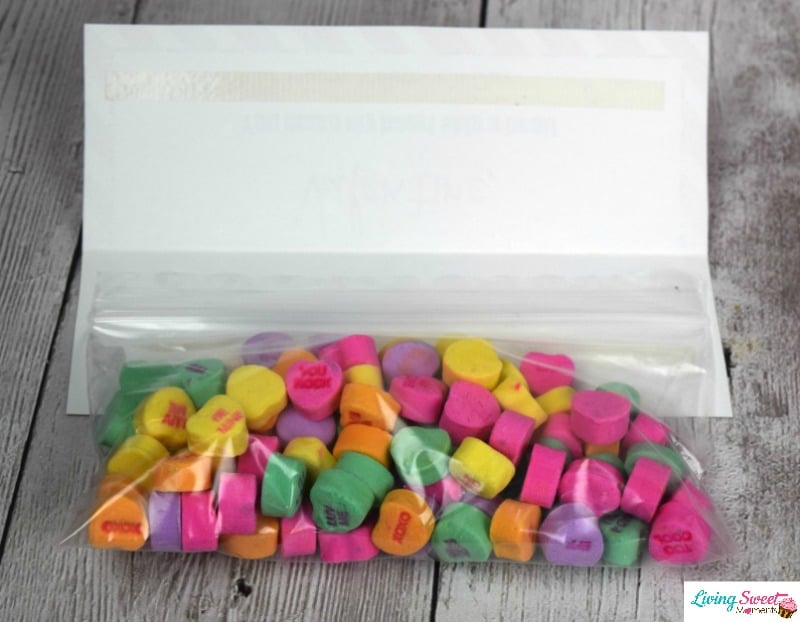 Now place the colored side down on a flat surface and apply your adhesive tape to the top and bottom. Apply the topper to your baggie and hold down for a few seconds to insure a secure stick. That's it your projects are complete and they look fantastic, enjoy!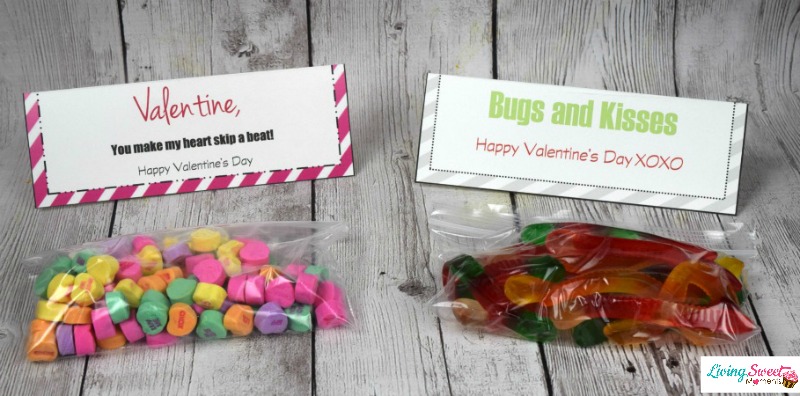 Hope you like this cute DIY Valentine's Gift For Kids!!