These delicious Skinny Mug Brownies have less than 100 calories each and are made in the microwave in just 1 minute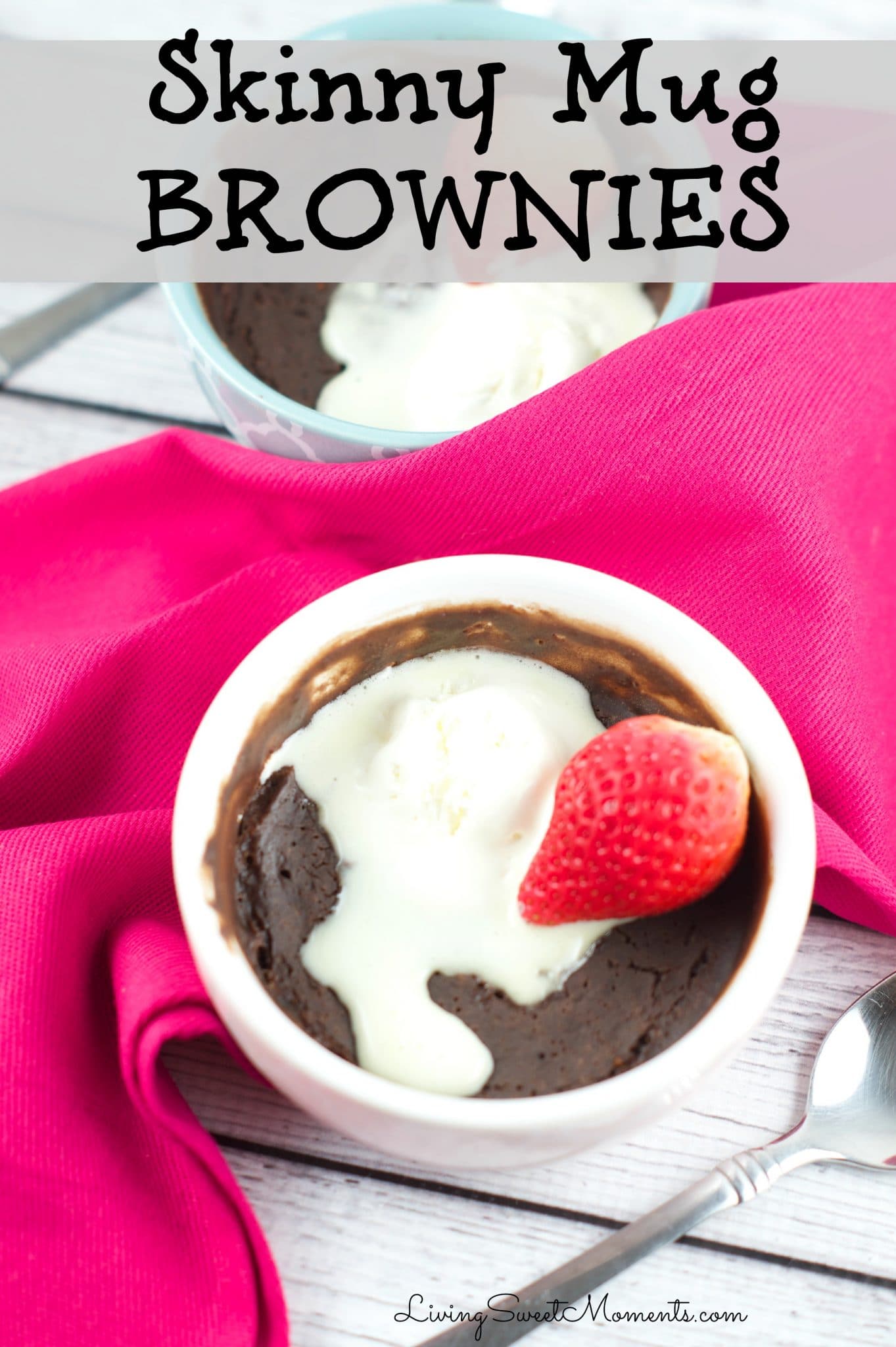 Skinny Mug Brownies ( Under 100 Calories )
Any chocoholics reading this? I got some excellent news for you: Not only are these Skinny Mug Brownies under 100 calories, they cook in just 60 seconds in the microwave. How cool is that? 4 ingredients are poured inside a mug, mixed and then microwaved. Easy peasy lemon squeezy (As my daughter would say).
You can have these for dessert or as a midnight snack when the mood strikes. I make a few mugs, leave them in the fridge and just microwave them when I am hungry. If you follow a Gluten Free diet use almond flour.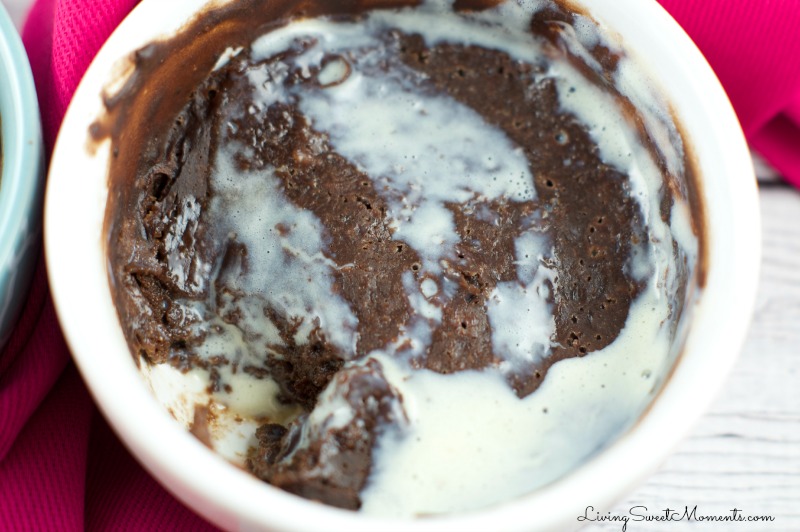 I like to top mine with fat free whipped topping but you can certainly eat them by themselves. It has a nice flavor and a chewy texture that I enjoy. My husband suggested that next time we try to bake just to compare the textural difference. I'll try it next week and let you know how it goes.
You know those days where everything goes wrong? Unexpected traffic, the kids are having tantrums and you come home with a huge headache – Reward yourself with  some Skinny Mug Brownies. All the flavor and none of the guilt. Yum!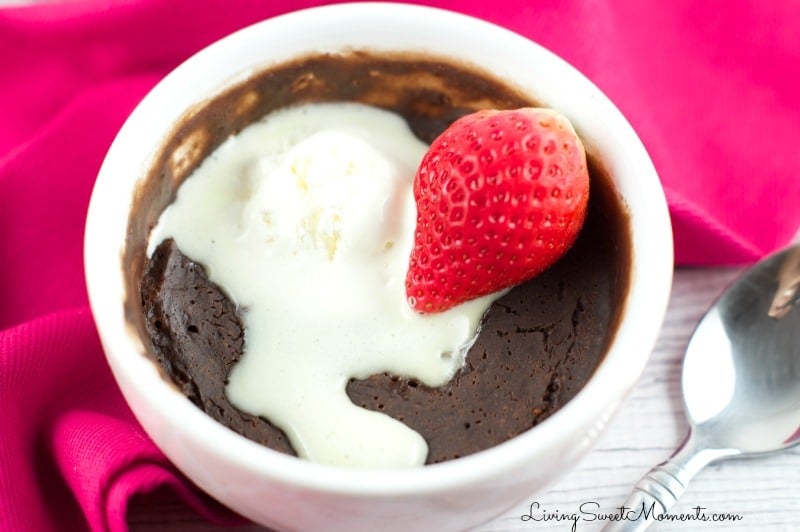 These bad boys prep in 2 minutes or less so and in no time you'll be in chocolate heaven. Lately, I've been on this cake in a mug craze. I LOVE IT! Instead of making a whole cake that later I know I'll eat, I make an individual portion for myself and don't have to share with the rest of the household, plus I get to eat a fresh baked cake in minutes.
Here's the nutrition facts for this Skinny Mug Brownies so you can see exactly what you're eating: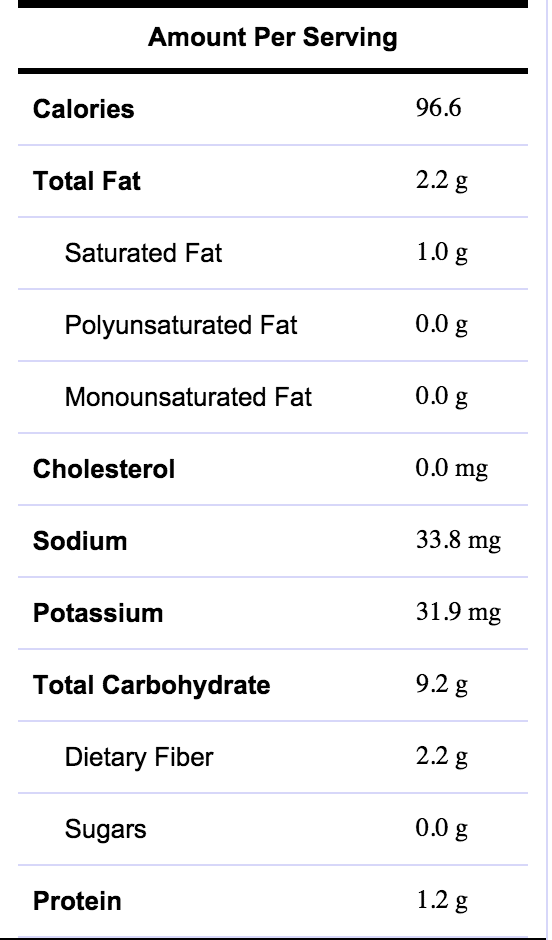 97 calories and 2.2 grams of fat! I hope you can try these delicious Skinny Mug Brownies at home. If you do, please come back and let me know they come out. Click HERE for more Mug Cake Recipes.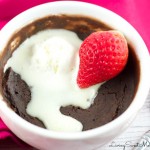 Skinny Mug Brownies
These delicious Skinny Mug Brownies have less than 100 calories each and are made in the microwave in just 1 minute. Moist, soft and Incredible taste!
Ingredients
1

tablespoons

cocoa powder, unsweeted

2

packets

truvia

(may substitute for other sweeteners)

2

tablespoons

all purpose flour

(may substitute for Almond Flour)

3

tablespoons

almond milk

(may substitute for regular milk or yogurt)
Instructions
Place all ingredients in a microwave safe mug. Mix with a fork or small whisk

Microwave on high for 60 seconds
Nutrition Facts
Skinny Mug Brownies
Amount Per Serving
Calories 97
* Percent Daily Values are based on a 2000 calorie diet.
You may also like: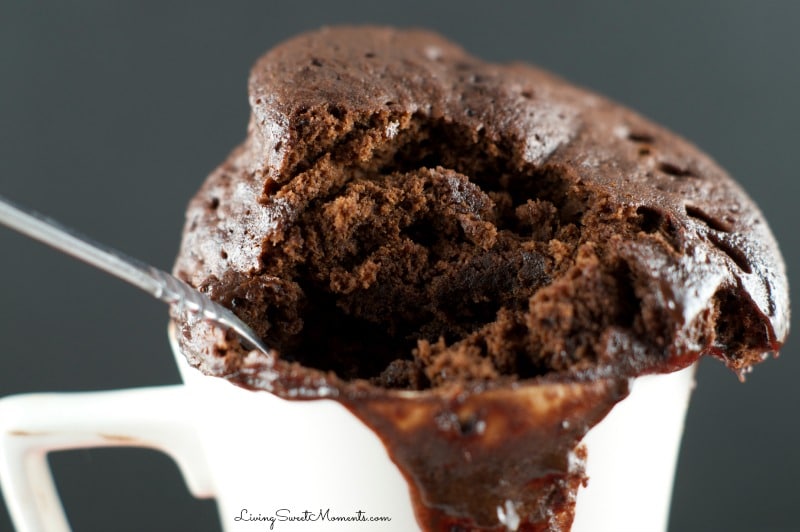 Chocolate Chip Cookies in a Mug