Boasting beautiful beaches, immense mountain ranges, world class culinary scene and diverse culture, here's a Perfect Spain Itinerary for first time travelers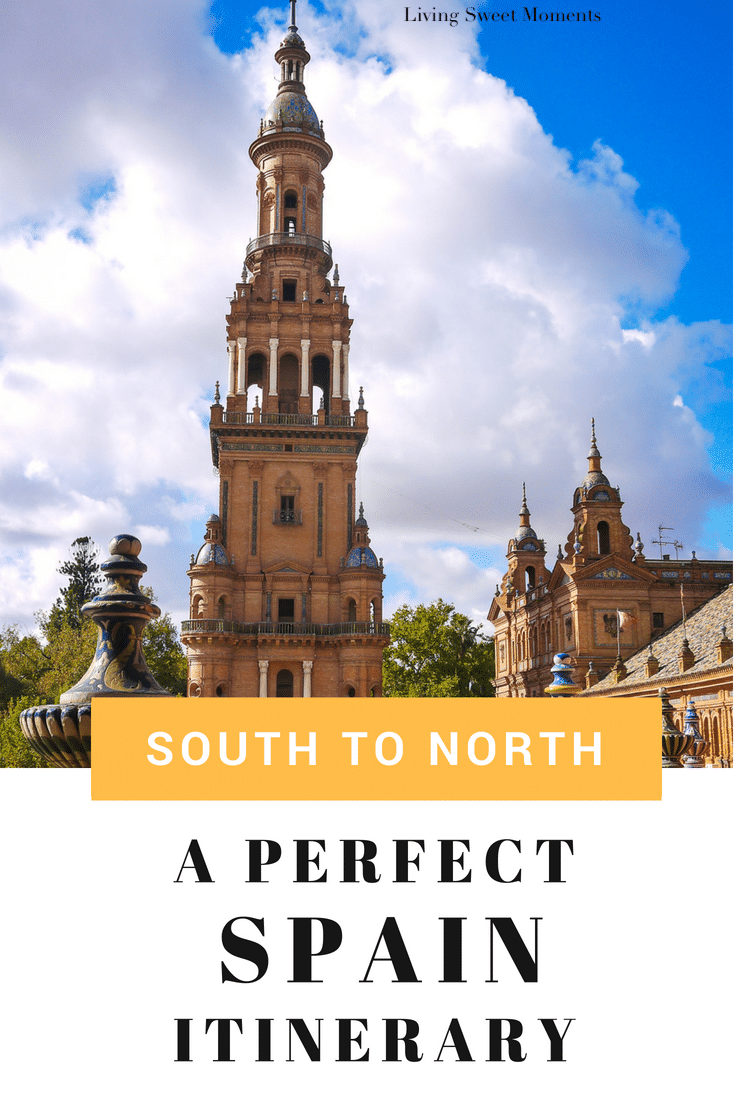 From South To North: A Perfect Spain Itinerary
If you're looking for a country in Europe that has it all, head to Spain!
Boasting summer-perfect beaches, immense mountain ranges, diverse culture just steps away from the last city you've visited, and an impressive culinary scene, this epic country has something for everybody. Here's the itinerary I suggest: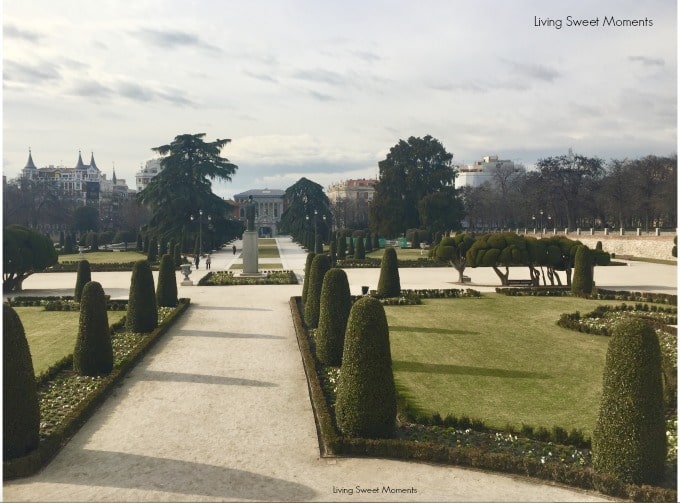 Madrid
Start in Puerta de Sol, Madrid's center point and head over to Plaza Mayor and explore the lavish-looking Palacio Real. A stroll around the glorious gardens of Buen Retiro Park is a must.
Next up, walk through Barrio de las Letras, a neighborhood that was home to some of Spain's most prominent writers.
For dinner, sample the legendary tapas of La Latina neighborhood before heading to Malasaña neighborhood to relish in Madrid's famed nightlife.
Salamanca
Begin your Salamanca adventures by drinking a coffee at Café Literario Novelty, the city's oldest coffee house.
Next, climb the towers of Salamanca's medieval Cathedral complex, where you'll linger a while because you won't be able to stop getting awestruck at the gargoyles, the pinnacles, and bells.
The University of Salamanca is among the most stunning structures to see and a visit to the city is not complete without it! Legend has it that students weren't allowed to graduate unless they were able to spot a frog. Can you find it?
Next, Visit Melibea, a set of hidden gardens where the Spanish version of Romeo & Juliet supposedly took place.
La Cueva de Salamanca is also a great option for those who can brave it! Legend has it that this cave was the Devil's Dark Arts classroom.
Finish off the day at Plaza Mayor, the city's heart renowned for its bars and terraces.
Seville
Seville's main sight is the Alcazar, an extravagant example of Moorish architecture that doesn't disappoint its visitors.
Right next to the Alcazar is Sevilla's Cathedral and its Giralda Tower, which are another highlight of the city and boast the best views of Seville.
A stroll through the Patio de los Naranjos courtyard is a must while here!
Continue onto Casa de los Pilatos Palace to sample an immaculate blend of Renaissance and Mudejar architecture.
Head over to Parque de Maria Luisa for a break from the ever-exciting streets of this city. Although a quieter affair, the park isn't short of interesting sights.
Adjacent to the park stands one of Spain's most emblematic buildings: Plaza España, an impressive brick-and-tile confection that features mini-canals you can pootle around in and impressive tile pictures depicting historical scenes from Andalusia
Ronda
The main sight in Ronda is Puente Nuevo, a bridge carved out of rock that towers almost four hundred feet over a natural gorge. If you're into nature hikes, you can walk down and explore the canyon on foot.
Alternatively (or in addition to!), you can visit Plaza de Toros, the oldest bullring in Spain.
Finish off the day at Bodega García Hidalgo, an amazing vineyard where you can sample some of Spain's best wine.
Granada
Set out to a short climb uphill to visit the glorious

Alhambra

, a palace that now acts as an ode to Moorish culture.
You'll spend several hours here, feeling quite startled at the incredible architecture and the endless details on its walls. Before leaving, check out the gorgeous

Generalife gardens

, set just outside the complex.
Next, head over to see Carmen de los Martires, a magnificent palace with incredible romantic gardens that peacocks love to roam around in.
Granada is famous for its

Arab Baths

, so if you're feeling in the mood to relax after all the climbing and exploring, you can book your spot at

Hammam Al Andalus

, located just a short walk away from

Plaza Nueva

.
Next, walk up to Sacromonte, where you'll get to explore gypsy caves and catch a flamenco dance show for dinner time.
Valencia
Start your Valencia itinerary at Plaza de la Virgen, a quaint square with gorgeous little orange tree gardens and an enormous cathedral overlooking the plaza.
On the opposite side of the square stands Plaza de la Reina, which boasts most of the city's bars, cafés, and restaurants.
Next up is some much needed beach time! Rent a bike and cycle for twenty minutes to arrive to arrive at Las Arenas Beach, one of Valencia's hippest beach spots.
Head to the bell tower of Plaza de la Virgen for Valencia's best sunset-watching spot.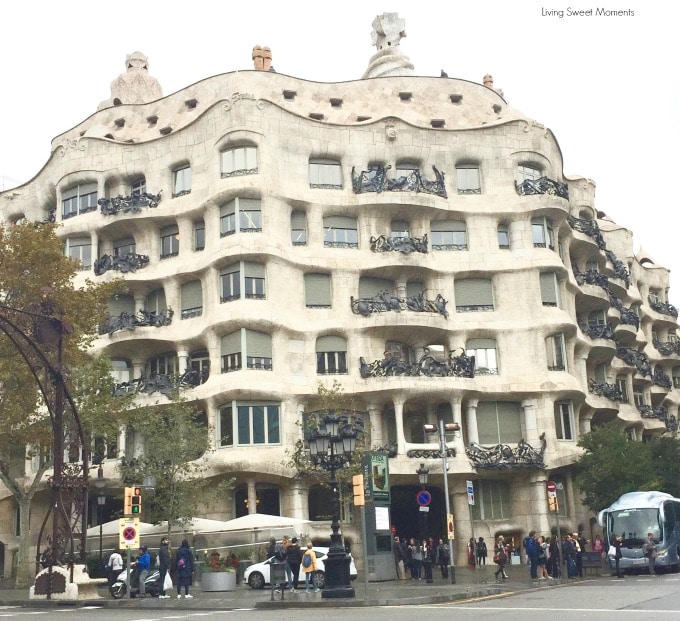 Barcelona is the capital of Modernist art, so let's start there! First, take in Sagrada Familia, where you'll discover Gaudi's masterpiece.
Afterward, take a short walk to El Recinte Modernista de Sant Pau, a place to get to know Lluiís Domènech i Muntaner's modernist architecture. Take a walk through Passeig de Gracia, where you'll see buildings by artists like Gaudi. Not far from there sits Park Güell, one of Barcelona's most iconic places.
Of course, a visit to Barcelona isn't complete without at least dipping your toes into Mediterranean waters. Barceloneta and Nova Icaria are great options for a beach day, but if you're into a quieter scene, head to Garraf Beach instead.
Santiago de Compostela
Santiago de Compostela is the perfect city to get lost in and immerse yourself in mix of baroque, romantic, and modern buildings that compose the city.
Start at the main Cathedral to learn about the city's history and then walk through the city's quaint alleys to Prada de Inmaculada to explore San Mariño Pinario monastery.
Next up is a visit to Mercado de Abastos, a market where you can gorge on scrumptious cheese and bread before enjoying a wine break at Raíña street, where the bar options are endless.
If you've been to Spain before, let me know, which has been your favorite part and why?