A beautiful historic city with amazing views and beaches, if you're visiting Barcelona for the first time don't miss my top 5 favorite places to visit and enjoy Gaudí's genius architectural work.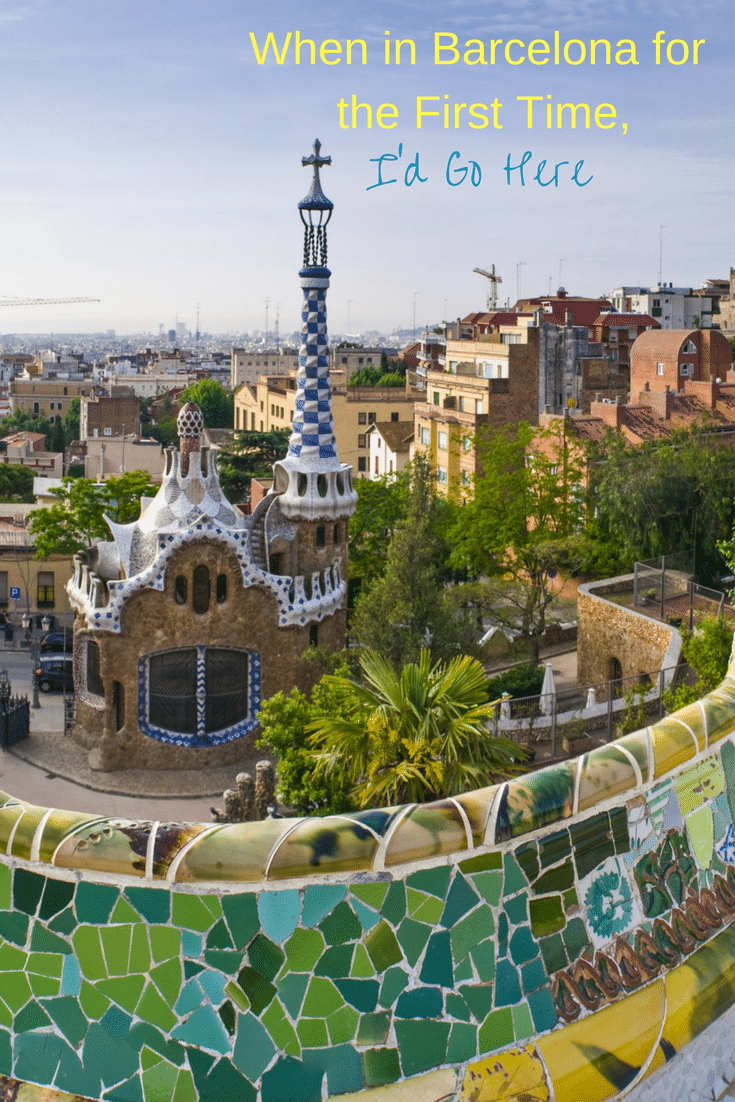 When In Barcelona For The First Time – I'd Go Here
Barcelona is the capital city of Catalonia, with beautiful ornate architecture and an artistic air to the city. The great architect Gaudí can be seen throughout this old-world town, as he designed many of the city's most visited landmarks and churches.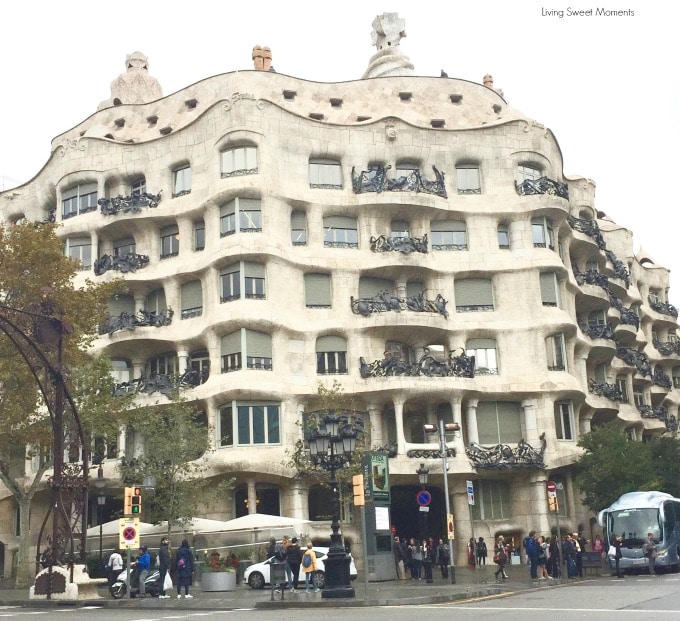 As you meander through the heart of the city enjoy the artisan cafes, handmade markets, and street vendors that make up this creative city. The locals speak Spanish and Catalan, with most people able to speak English. If not, break out the Google Translate app to help you understand the beautiful languages of Spain.
Barcelona is like no other with its rich, vibrant culture and colorful history. First thing to do is to immerse yourself in the heart of the city at La Rambla. This wide street is where you will find some of the best night entertainment in Barcelona as well as street performers and vendors, plus delicious food from any one of the cafes.
The Gothic Quarter or Barri Gotic, is just off of La Rambla and is the medieval district where you can explore museums and shops. While meandering through the small streets of the Barri Gotic, visit the Catedral de Barcelona, a very large Gothic structure.
Often time there are street performers or locals dancing on the square. Beneath the Gothic Quarter are the remains of Barcino, an old Roman city. This area of Barcelona is rich in history, take a walking tour and learn about this unique area ~ you won't be disappointed!
When you want all of your senses to explode head over to La Boqueria, the most famous food market in the world. Endless offerings of the finest cheese and charcuterie, fresh fruits and veggies from the area's local farmers, and seafood fished right out of the ocean the day before.
They have everything from hot out-of-the-oven empanadas, fresh squeezed fruit juices, to old world pastries. As you eat your way to happiness, enjoy people watching as the La Boqueria sees more than 45,000 visitors a day!
For a relaxing day in Barcelona head over to the Barceloneta for spectacular sea views and beach time. Spending time on this beach can make you feel like you've stepped into another world, especially when they bring you cocktails right to your paradise on the sand.
There is a beachfront promenade where you can rent skates or a bike, or simply take a stroll. Don't worry, you can find tapas and cocktails throughout this beachfront promenade to help you cool off. In the summertime, this area can get a bit crowded. Get there early and stake out your place on the sand while you can!
Nestled in the Gràcia is a public park like you've never seen before. It is another of one Gaudí's works and is the UNESCO World Heritage Site. His vision was to create a space where the landscape and nature integrated seamlessly with his architecture.
Most of Park Güell is free and open to the public. The area with the impressive monuments and sculptures is the paid section. Make sure to book your tickets ahead of time so that you are not waiting hours on end to get into this section of the popular park.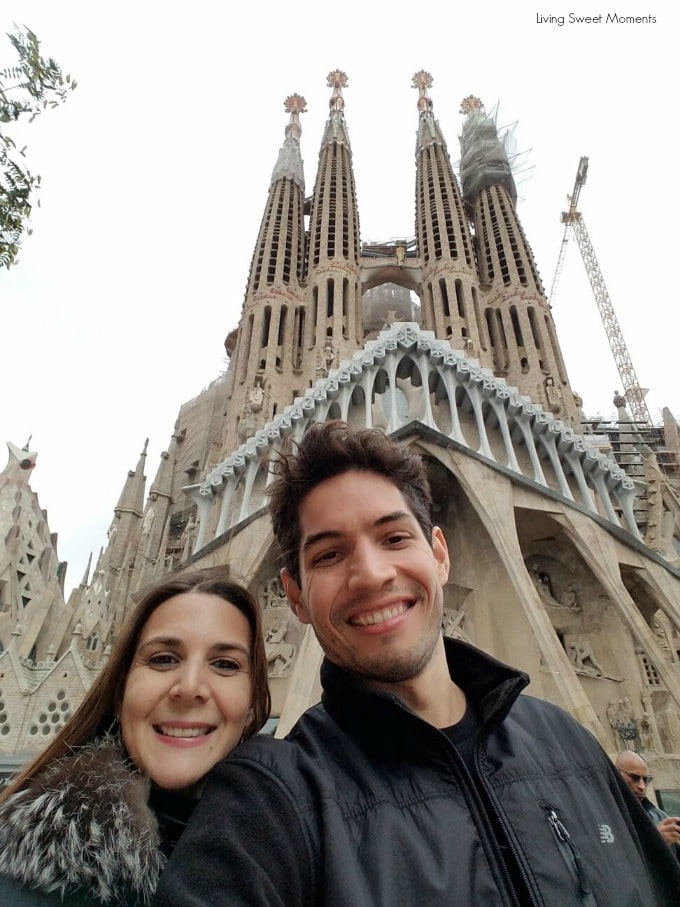 Gaudí's last work. A masterpiece located in Carrer de Mallorca. The Basílica i Temple Expiatori de la Sagrada Família is a large Roman Catholic church in Barcelona, that was never finished.
It has many intricate details that can be seen from many angles.
You may also like:
When In London For The First Time – I'd Go Here