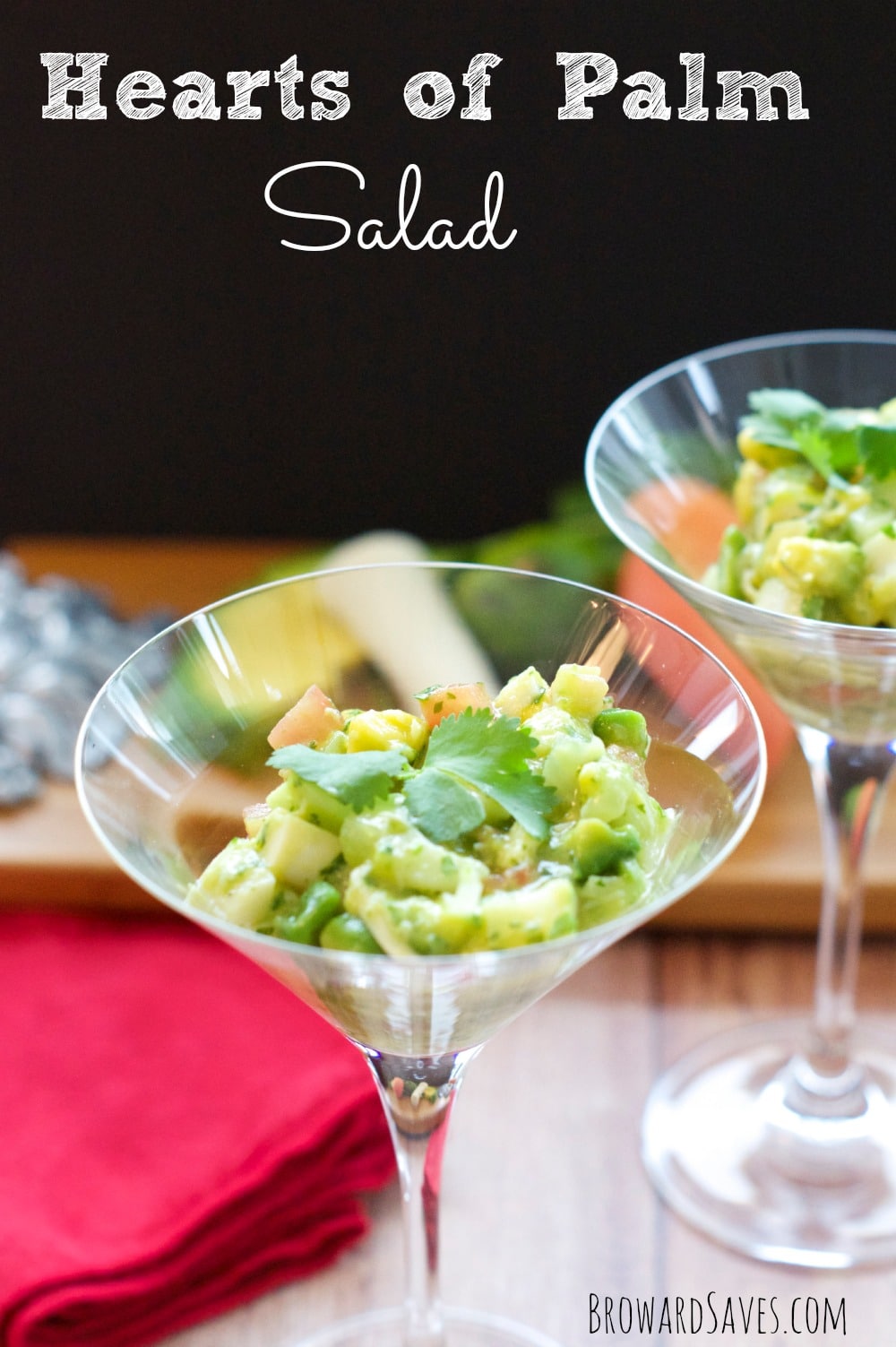 Another great Venezuelan recipe. I love it because it's fresh, delicious and has very complex flavors. This Hearts Of Palm salad is made in minutes and satisfied a crowd. Forget ol' boring salads and try this one.
If you're not familiar with Hearts of Palm. It's a vegetable harvested from the bud of a Palm Tree and it's sold canned. Here in South Florida is is readily found in any supermaket. Including Target. You can get a few cans here as well. It has a very meaty texture with a mild taste. When I was little I loved eating it with "salsa rosada" (pink sauce) which consisted of ketchup and mayo mixed together.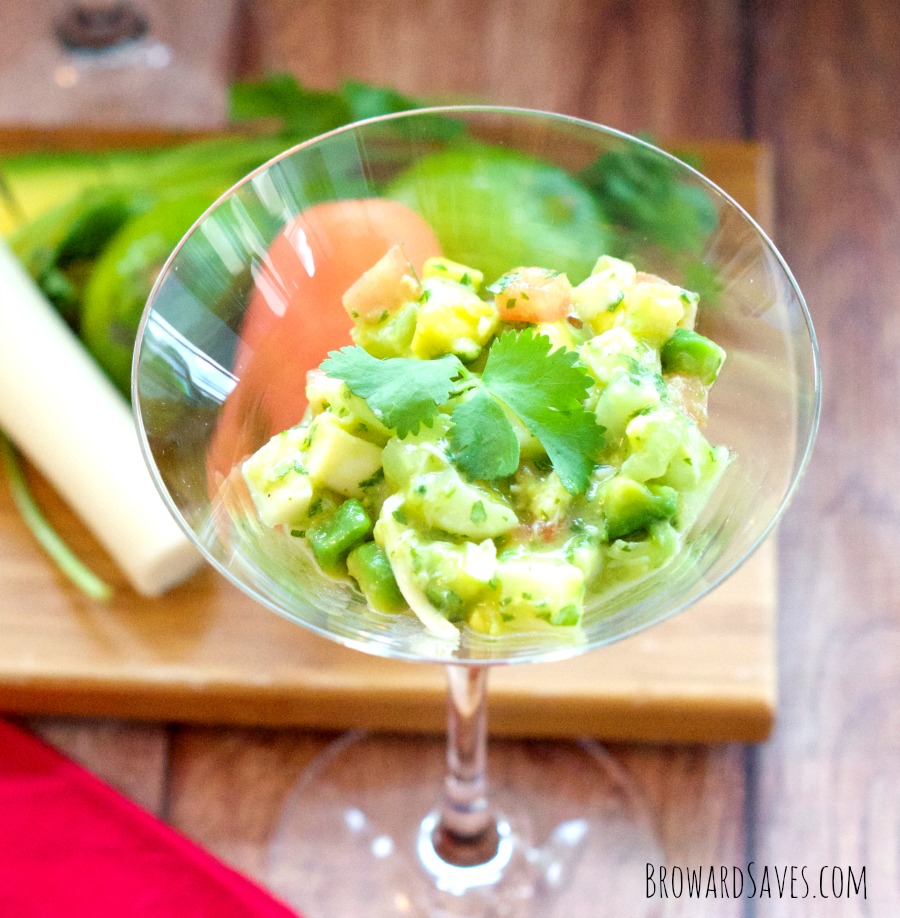 The Hearts of Palm salad can be made in advanced and stored on the fridge until ready to use. The mustard lime vinaigrette will prevent the avocado from browning. I serve this salad as a side dish to any meal. It is simple enough to make on a weeknight and elegant to serve on a dinner party or family gathering.
I made this salad yesterday for lunch and it was gone in seconds. Luckily I made extra to take pictures, otherwise I would've have to start from scratch. The vinaigrette recipe below is triple of what you will actually need, but it tastes so good that in can used on any salad dish.  This is actually my go to vinaigrette. That's why I love to make extra.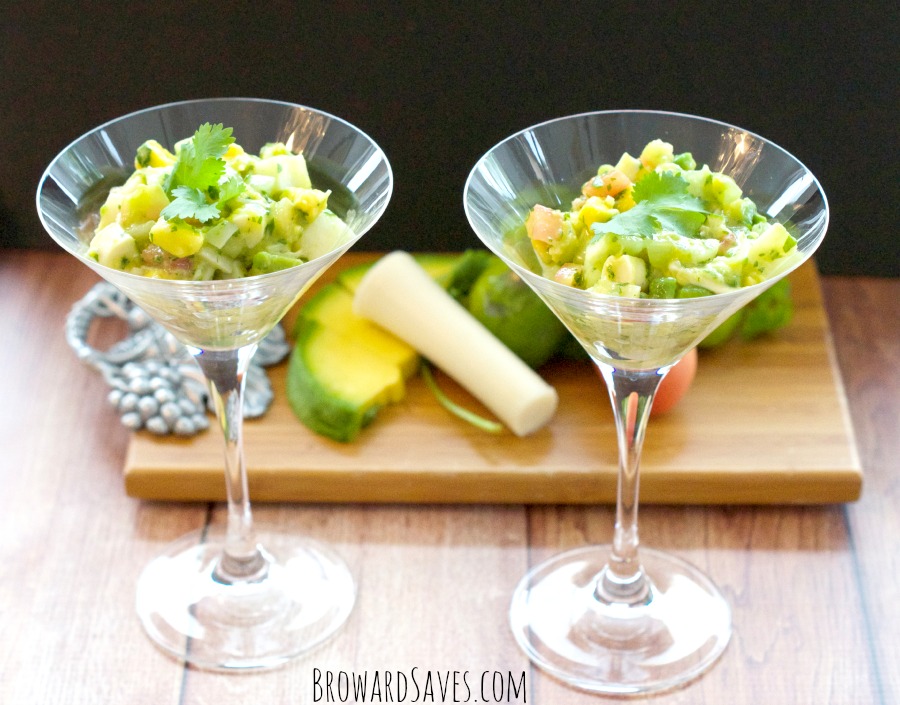 Doesn't that look yummy? Vegetables, cilantro in a mustard lime sauce.I will definitely make more for dinner tonight. Next time I am thinking of adding corn, it can give a different color and textural element to the Hearts of Palm Salad.
I hope you can try this at home and taste how wonderful Hearts of Palm really are. I love eating them right off the can.
Hearts Of Palm Salad
Author:
Prep time:
Total time:
Ingredients
For Salad
1 Avocado, diced
2 Tomatoes, diced
1/2 Cucumber, diced
1 Can of Hearts of Palm, diced
1/4 Cup Cilantro Chopped
Salt + Pepper to taste
For Mustard Lime Vinagrette
1/4 Cup of fresh Lime Juice, about 2 limes
1/2 Cup of Olive Oil
1 ts. of sugar (I used a packet of Stevia)
1 ts. of Dijon Mustard
Pinch of salt and pepper
Instructions
In a bowl, mix the hearts of palm, avocado, tomato, cucumber and cilantro. Toss in the vinaigrette little by little until your desired flavor is achieved. No need to use the entire vinaigrette made
Store in the fridge or eat it right away.