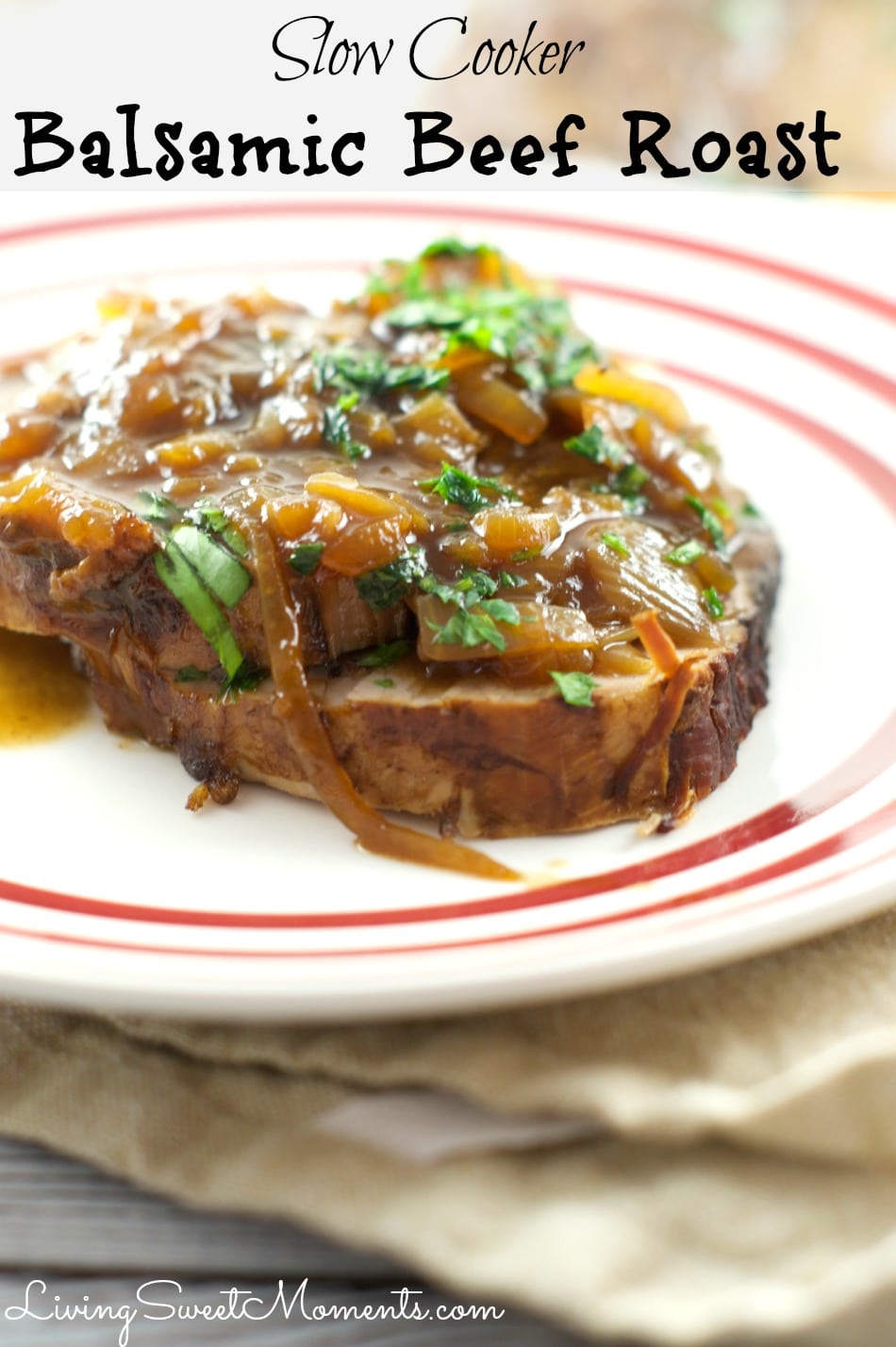 Slow Cooker Balsamic Beef Roast ( Asado Negro)
In Venezuela, Asado Negro is a classic dish. Every family has it's own version and use different ingredients, but the technique stays the same. This Slow Cooker Balsamic Beef Roast is braised with a balsamic and coke sauce that makes the meat tender and full of flavor.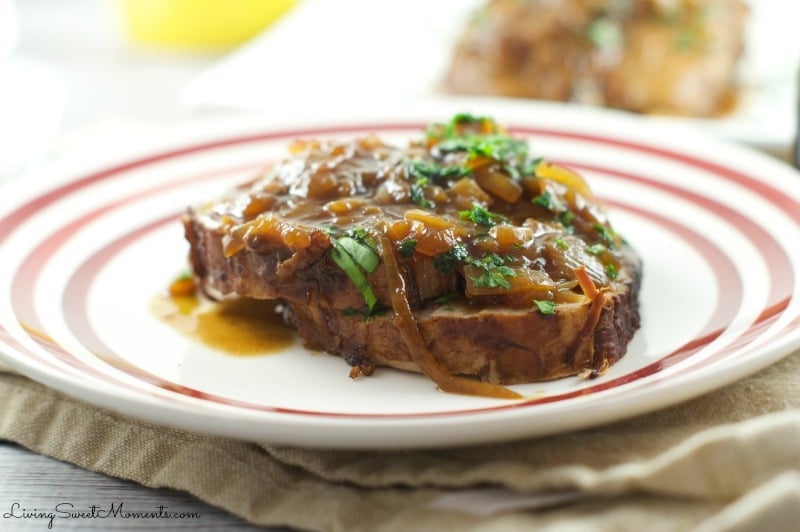 Believe or not, I didn't grow up with a crockpot. My mom still doesn't know what it is. When I came to the states and discovered this contraption, I instantly fell in love. A set it and forget it machine is perfect for busy days and comforting foods. Now I've adapted my favorite braising recipes to the slow cooker technique like this yummy Slow Cooker Balsamic Beef Roast.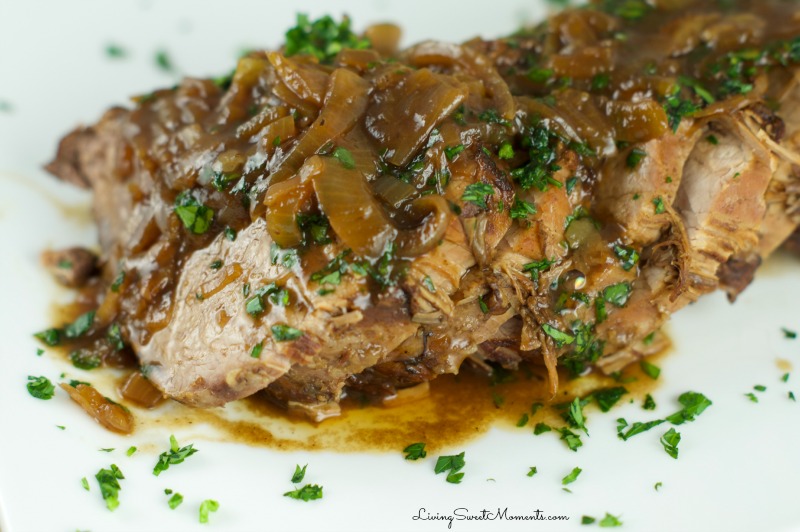 An important tip when using a slow cooker to cook beef, is to ALWAYS brown your meats before inserting in the pot. Browning sears the beef and also caramelizes the outside giving you a juicier and tastier product. One tiny step can make a big difference. In Spanish, Asado Negro means "Black Roasted" because of the browning of the beef before adding in the liquids. Usually they add brown sugar to the oil making the outside of the meat look "black". I omit the sugar because it doesn't add anything flavor wise.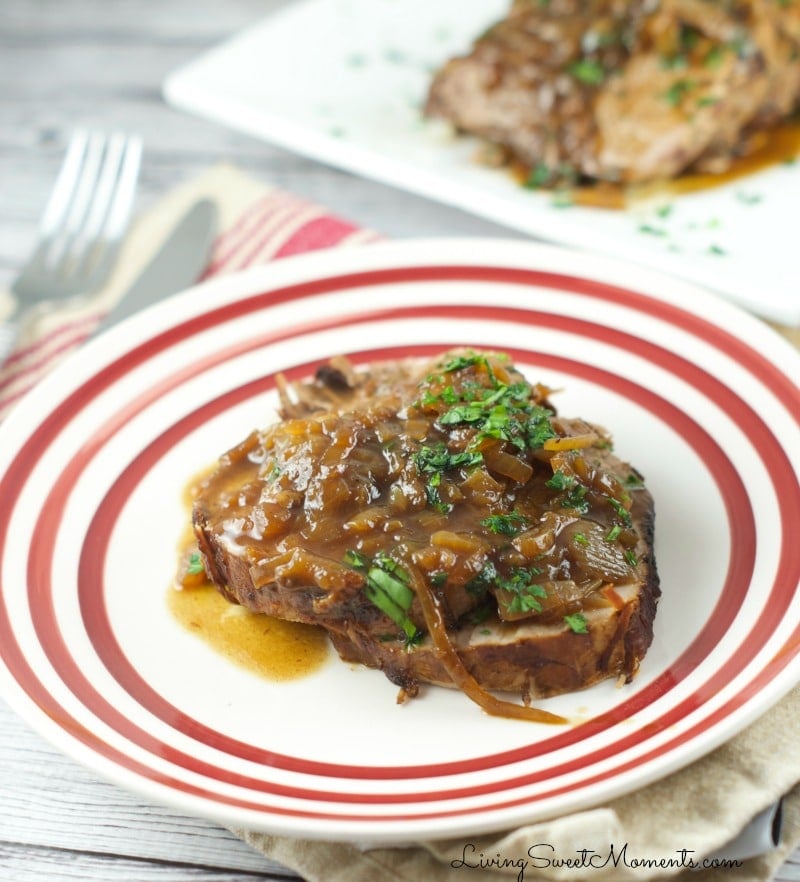 When I make this hearty dishes, it takes me back to my childhood. Growing up, my parents used to have dinner together with us every night. Rain or shine at 8 o'clock all five of us were sitting on the table having dinner and talking about our day. I really miss that tradition and hope to instill it here when my girls are a bit older.
Although the original Asado Negro doesn't have balsamic or coke in its ingredient list, this is my own creation and I hope you can make it for your family. I promise you that they are going to love it and be very generous with the onions! yum.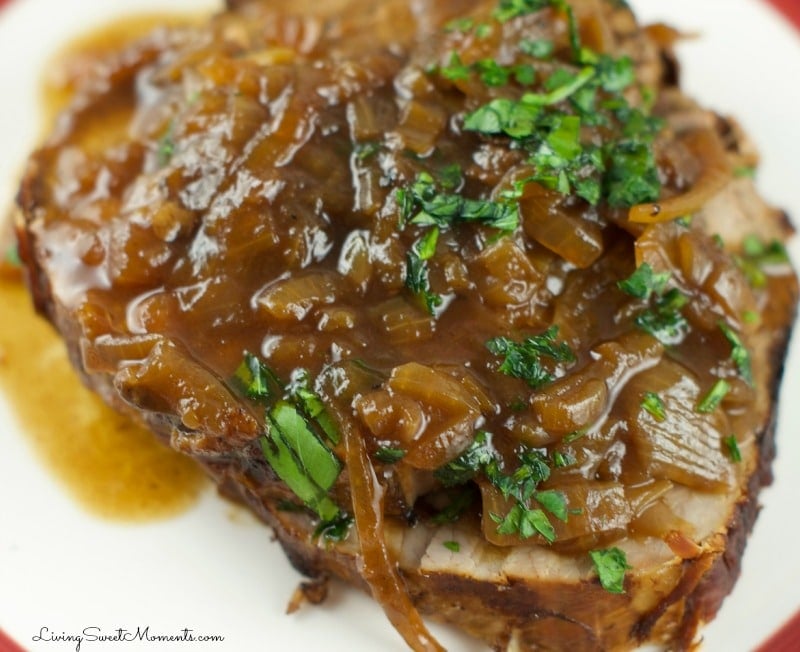 If you make this Slow Cooker Balsamic Beef Roast at home please tag me on instagram @livingsweetmoments and/or use the hashtag #LivingSweet – I promise to Repost it.
Slow Cooker Balsamic Beef Roast ( Asado Negro)
Ingredients
3-4

Lbs

. of Eye Round Beef

12

oz

Can of Coca Cola

not diet or zero

1/2

Cup

of Balsamic Vinegar

2

Leaves

Bay

1 1/2

Cups

of Beef Stock

2

Onions

sliced

1

Tablespoon

of Olive Oil

Salt + Pepper to taste

2

Teaspoons

of Cornstarch

Parsley

chopped for garnish
Instructions
Clean your eye round and remove excess grease. Pat dry with a paper towel and sprinkle salt and pepper all over

In a heavy bottomed skillet, add the olive oil on medium high heat

Add the beef and sear on every side including the ends. Make sure the meat is almost black when searing. About 8-10 minutes

Remove beef from heat and insert in the crockpot

Meanwhile using the same skillet, add the onions and cook until softened. Use a wooden spoon to lift away any meat particles at the bottom of the pan

When onions are soft, add the stock, vinegar and coke. Bring to a boil

Pour the sauce on top of the beef and throw in the bay leaves

Cook covered in the crock pot on high for 4 hours of low for 8 hours

Remove beef and cut into slices

Place the sauce in a sauce pan. In a small bowl add 1/4 cup of the sauce with the cornstarch. Mix them together and add it to the remaining sauce

Bring the sauce to a boil

Pour sauce on top of beef

Enjoy!