Slow Cooker Short Ribs – Made with red wine and delightful herbs.These ribs are so tender they fall off the bone! An easy weeknight dinner idea.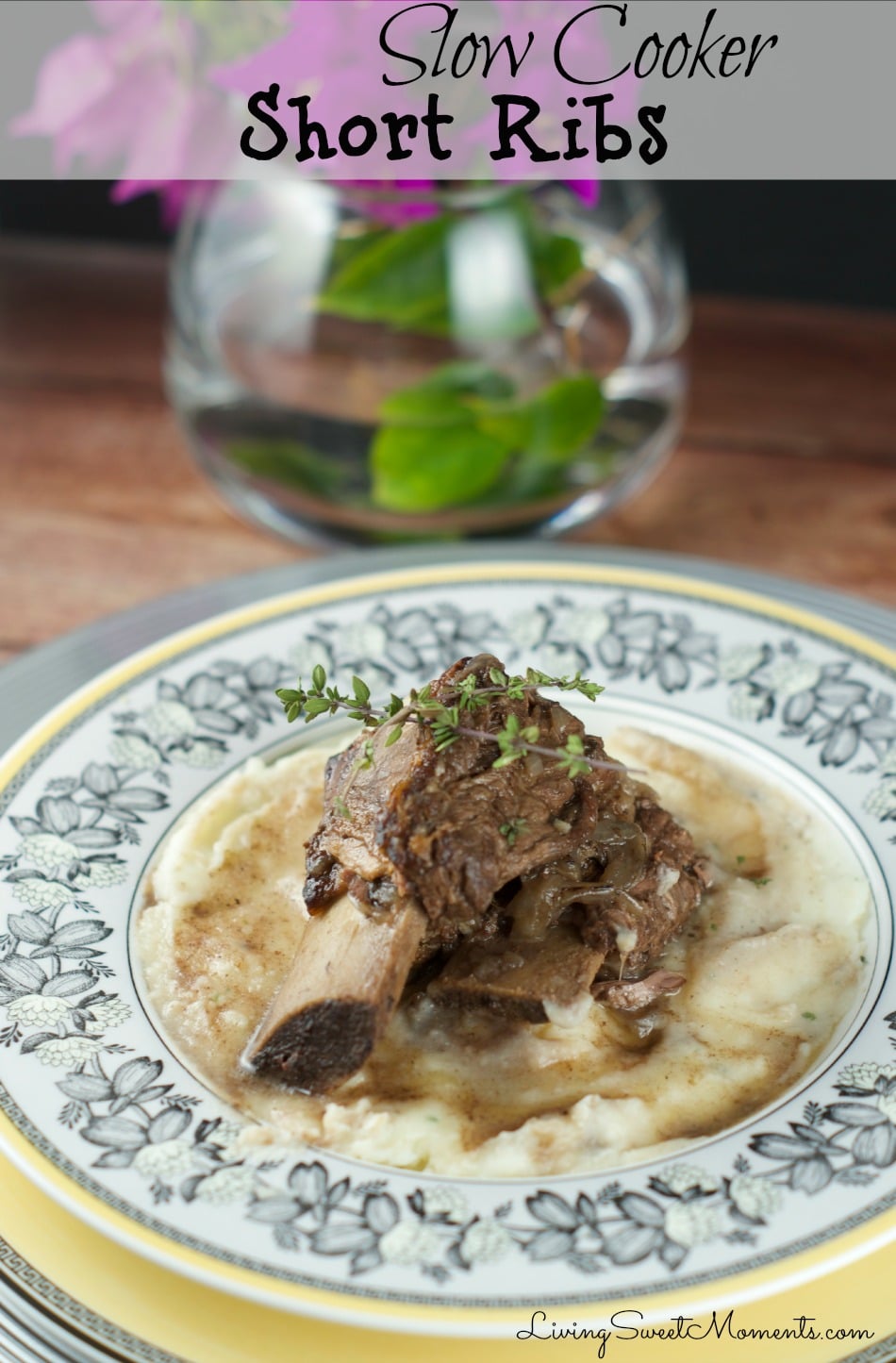 Slow Cooker Short Ribs
These slow cooker short ribs are made with red wine and delightful herbs. This delicious dish falls off the bone creating tender flavorful beef that requires very little prep. It's the perfect Sunday night dinner idea idea and is also perfect for entertaining. Serve it with mashed potatoes, rice or any other starch and you'll have a full meal.
I am loving my slow cooker! Throw a bunch of ingredients in, turn it on and he does all of the work. The smells from my kitchen linger all day and makes me want to dream of dinner time.
My favorite thing to cook inside it has got to be beef. It just comes out so juicy, tender and with a great sauce. Braising it's definitely the way to go. The secret is to sear the meat in a skillet first before putting it inside the crock pot.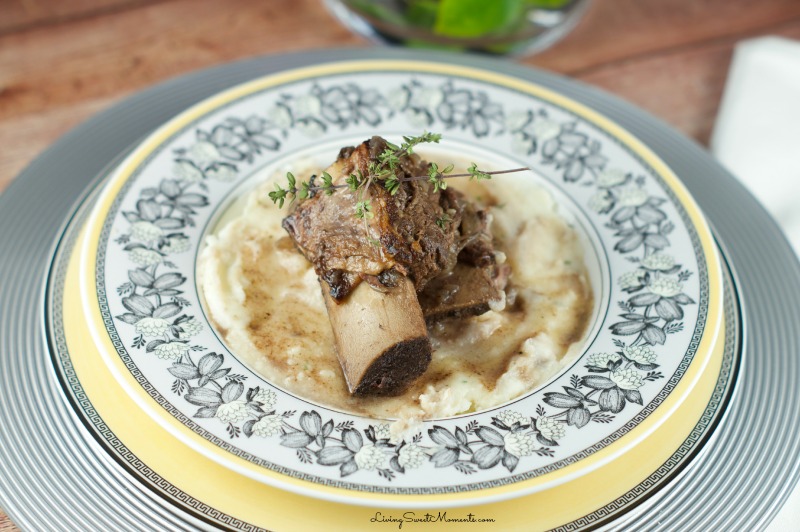 The only problem with my crock pot is that is a tad small. I am thinking in investing in a bigger one so I can make extra for leftovers. There are so many models to choose from that it's hard to make up my mind. If you have one that you love please let me know.
This week's things are starting to slow down. My husband is not racing, I don't have any blogging events, so I am just looking forward to keep on cooking and testing out new recipes. Last week they had fun with the
Last week they had fun with the Guinness Beer bread and slow cooker beef roast. Also, I am making my monthly stock from scratch. I freeze them out in little containers so my daughters have soup all month long. They love eating it with letter-shaped pasta.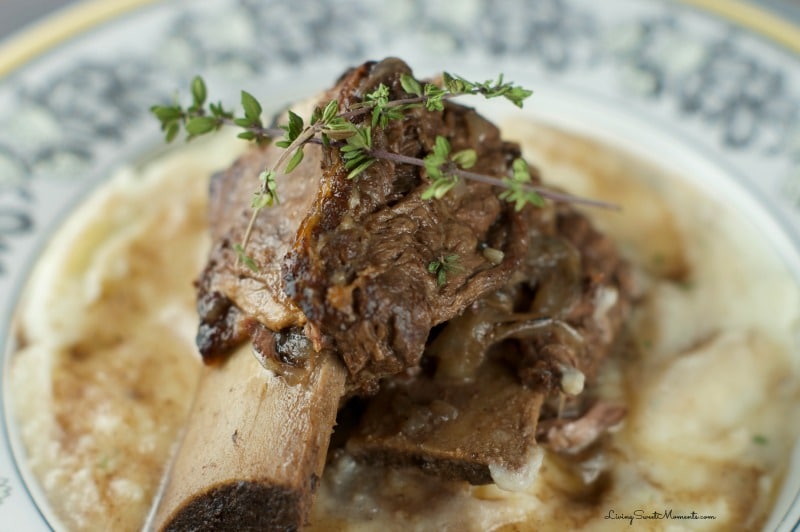 I hope you can make this delicious Slow Cooker Short Ribs at home. If you do, please come back and let me know how it comes out.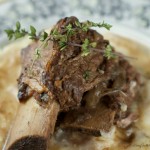 Slow Cooker Short Ribs
Slow Cooker Short Ribs - Made with red wine and delightful herbs.These ribs are so tender they fall off the bone! An easy weeknight dinner idea.
Ingredients
8

Short Ribs

2

Teaspoons

Tomato Sauce

1

Cup

Beef Stock

1

Cup

Red Wine

2

Springs of Thyme

You may use dry

2

Leaves

Bay

2

Onions

chopped

1

Tablespoon

Olive Oil

1

Teaspoon

Cornstarch

optional

Salt and Pepper To Taste
Instructions
Using a skillet, heat the Olive Oil on medium high heat

Using a paper towel, dry the short ribs. Season liberally with salt and pepper on both sides

Brown the short ribs on the olive oil on each side. Work in batches to avoid overcrowding the pan

When short ribs are browned, remove from skillet and add them to the slow cooker

Meanwhile, reduce the heat to medium and add the onions to the skillet. Stir until the onions soften

Add the tomato sauce, thyme, wine and stock until the mixture comes to a boil. Season with salt and pepper

Pour the sauce on top of the beef and add the bay leaves

Place a lid on the slow cooker and cook on low for 6-8 hours or until the beef falls off the bone

Remove the beef and remove the grease and bay leaves from the sauce

Pour the sauce in a small pan

Using 1-2 tablespoons of sauce, mix the cornstarch in a small bowl and add it to the small pan

Let the sauce come to a boil and pour it on top of the beef

Enjoy!
Nutrition Facts
Slow Cooker Short Ribs
Amount Per Serving
Calories 59
Calories from Fat 9
% Daily Value*
Fat 1g2%
Sodium 68mg3%
Potassium 133mg4%
Carbohydrates 4g1%
Protein 1g2%
Vitamin A 25IU1%
Vitamin C 2.6mg3%
Calcium 13mg1%
Iron 0.4mg2%
* Percent Daily Values are based on a 2000 calorie diet.