Asian style short ribs – made in the slow cooker. Super easy to prepare and a delicious weeknight dinner recipe. The short ribs are fall off the bone tender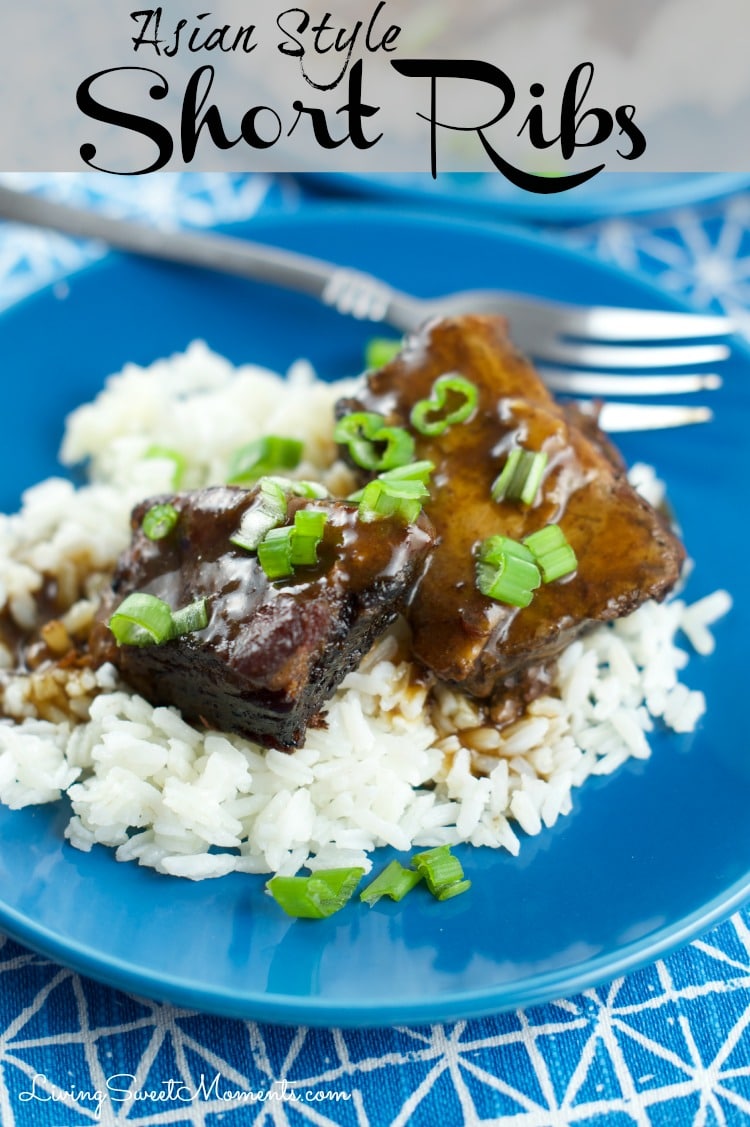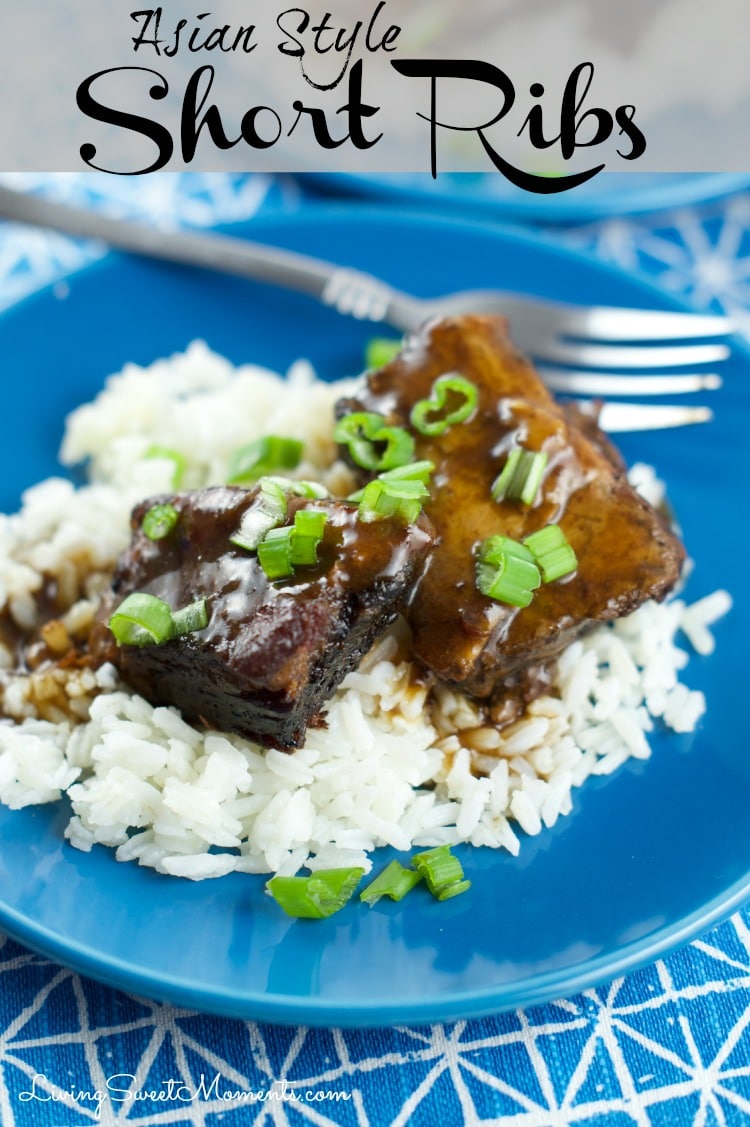 Asian Style Short Ribs
There is nothing more satisfying than ending the day with a hearty plate of Asian Style Short Ribs and flavorful sauce on top. Serve it with plain white rice or creamy mashed potatoes. Best of all, the dish is made inside a slow cooker so you don't to spend all day in the kitchen.
Just dump the sauce on top of the short ribs and turn on the slow cooker. The results are fall off the bone tender meat that will definitely melt in your mouth.
The glaze has a sweet, sour and complex taste. I love how well the Asian flavors blend with short ribs. You can also serve them inside tortillas and topped with a quick slaw.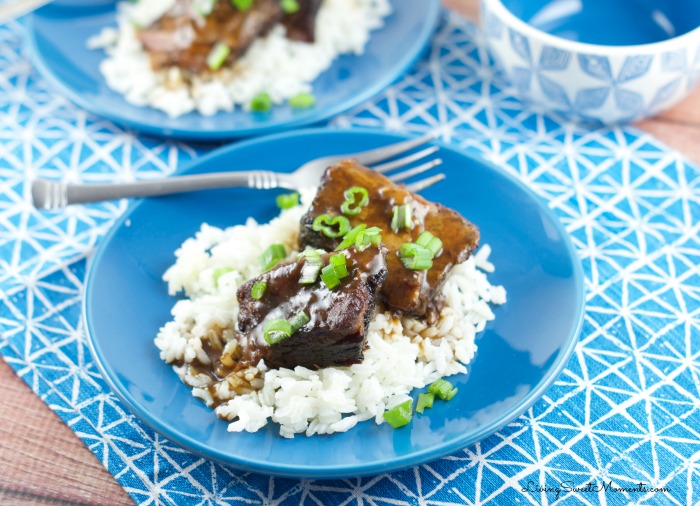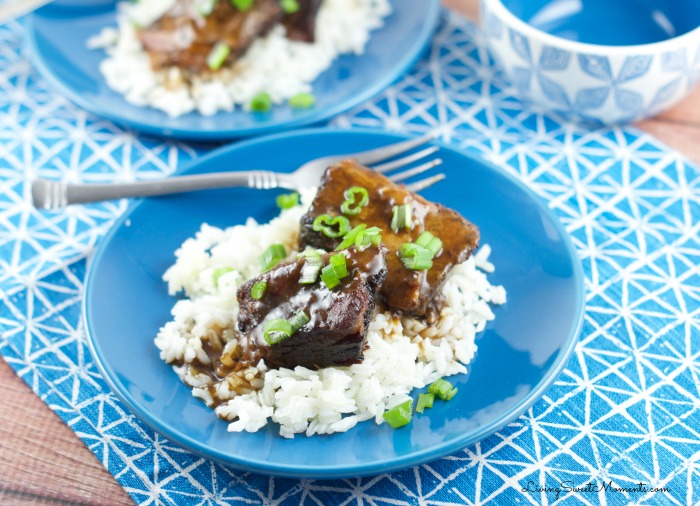 Lately, my days has been very busy. Since my girls go to different schools, their spring breaks did not fall on the same week. Last week I had my older one at home and this one I have my little one.
Working, blogging, and cooking for Passover has not left me with very much time to cook a decent week meal, so this Asian Style Short Ribs really hit the spot.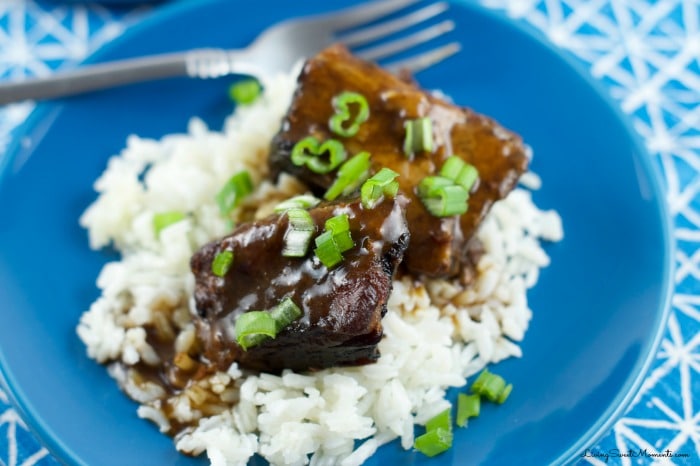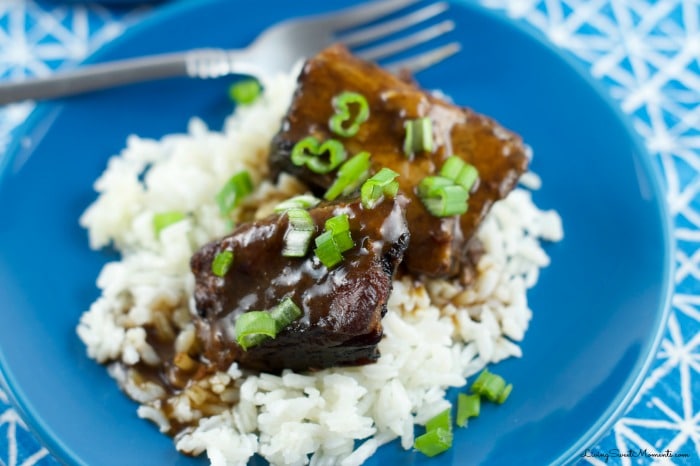 You would think a food blogger eats a really elaborate meal every night. Sometimes it happens, other times I have a succulent protein bar for dinner. There are days that I am exhausted from work and kids to even think about cooking. Kind of ironic, don't you think?
The base for this Asian Style Short Ribs is the use of Hoisin sauce. Found in almost every supermarket now, Hoisin sauce is also known as Asian BBQ sauce. It has excellent flavor. I use it a lot in stir fries too.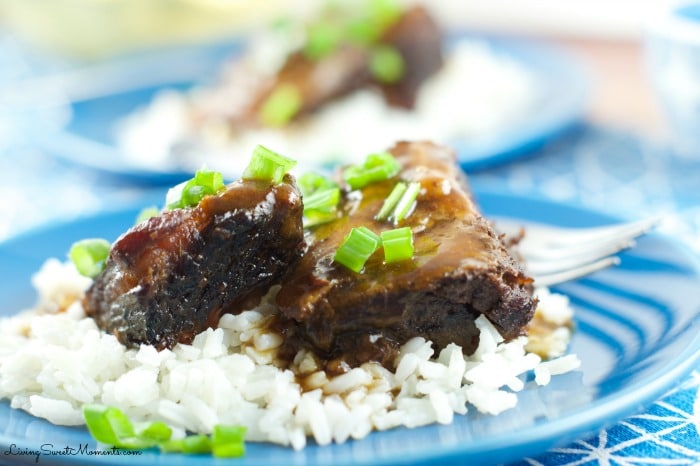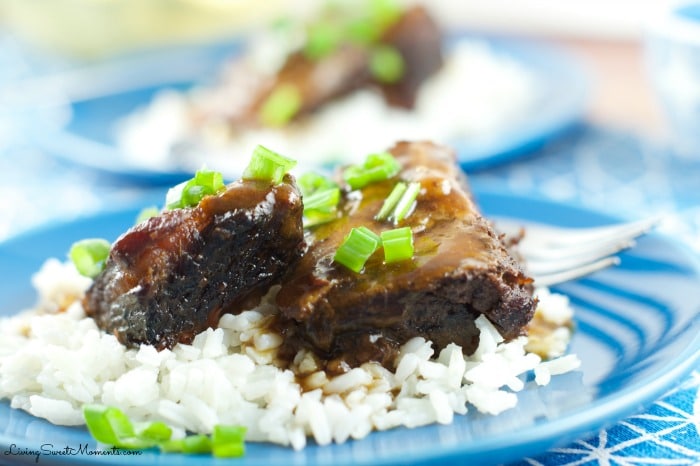 I hope you can make this delicious Asian Style Short Ribs at home. If you do, please tag me on Instagram @livingsweetmoments and/or use the hashtag #LivingSweet – I promise to Repost it.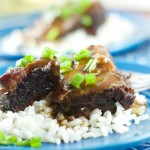 Asian Style Short Ribs
<g class="gr_ gr_161 gr-alert gr_spell gr_run_anim ContextualSpelling ins-del multiReplace" id="161" data-gr-id="161">asian</g> style short ribs - made in the slow cooker. Super easy to prepare and a delicious weeknight dinner recipe. The short ribs are fall off the bone tender
Ingredients
1/2

Cup

Hoisin Sauce

2

tbsp

. soy sauce

2

tbsp

. Apple Cider Vinegar

or Rice wine vinegar

6-8

beef short ribs

fat trimmed

1/2

Teaspoon

of Ginger

minced

1

Tablespoon

of Sesame Oil

1/2

Tablespoon

of Corn Starch
Instructions
In a bowl, mix the hoisin, soy, vinegar, sesame oil and ginger

Place the short ribs in the slow cooker and add the sauce on top

Cook on low for 6-8 hours

Remove ribs from sauce

Strain sauce and remove as much fat as possible

Place strained sauce in a small saucepan

Mix a little bit of sauce with the corn starch on a small bowl

Pour the cornstarch mixture on the sauce and boil. Sauce should thicken

Serve the sauce on top of the beef