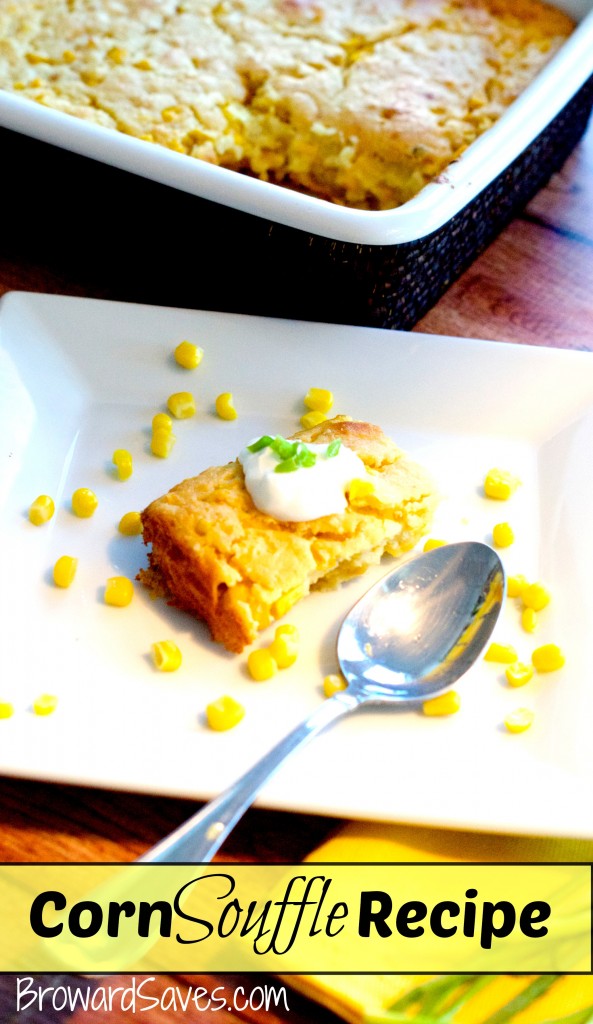 Delicious and Creamy Corn Souffle Recipe
I don't know about you, but I can't get enough of comfort food. This Corn Souffle is so perfect and easy to make. I call it Souffle because it's creamy yet it has a solid consistency. Think of it as a marriage between a corn cake and cream of corn. Perfect side dish to make during Fall and Winter season.
If you're hosting a dinner party or a BBQ, this Corn Souffle Recipe is elegant but at the same time is so simple to make that it can be baked on a weeknight. You can divide the recipe in 2 if you're making it just for your family.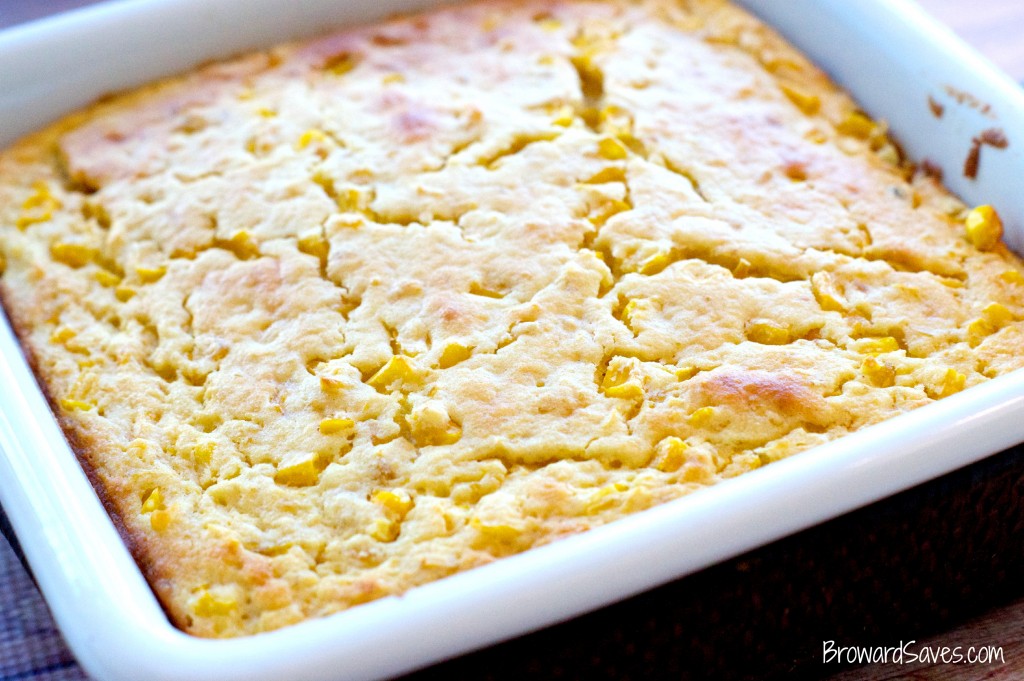 You can make this Corn Souffle recipe in advance and just bake it one hour before dinner. This also can be customized to your taste, I sometimes add grated cheese, chopped chives or diced Jalapeno Peppers. When the souffle is ready you can also top it off with a little Sour Cream or Yogurt.
I will post the full recipe on the bottom. But here is the ingredient list:
– Eggs
– Flour
– Sugar
– Corn Meal
– Salt
– Oil
– Baking Powder
– Corn
– Cream of Corn
That's it! My kids love it, they think it's a cake. I wonder if I can a hide veggies in there – Idea for next recipe.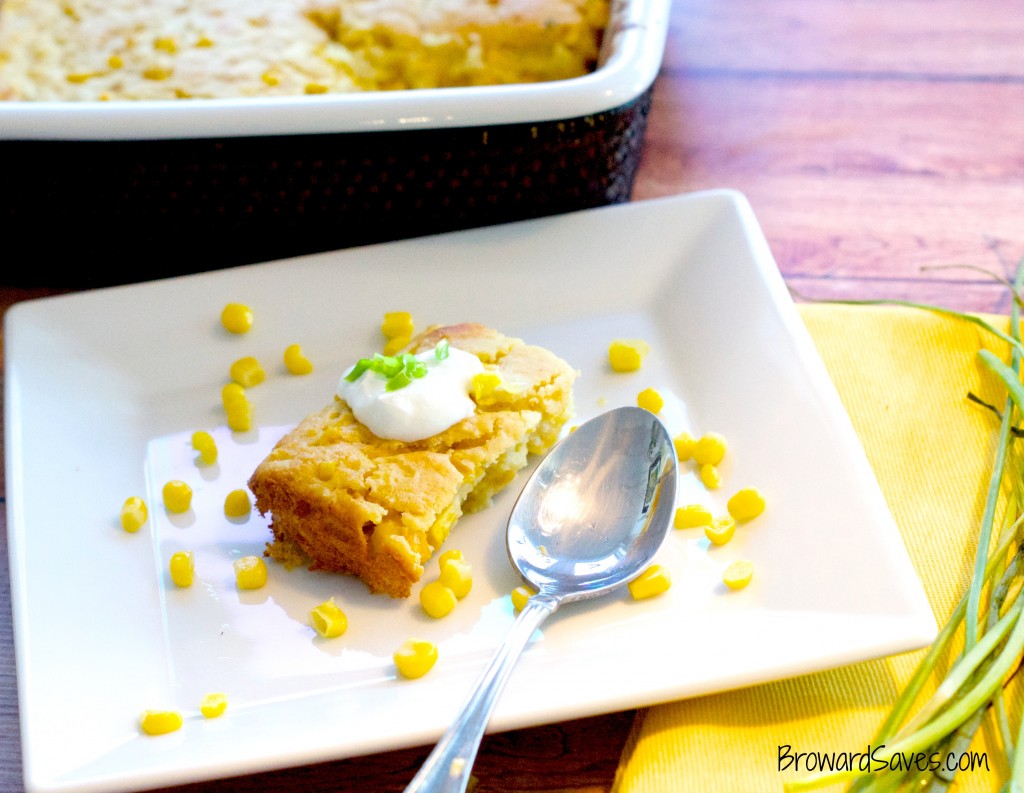 To make it, just put all the ingredients together in a bowl and mix. Then pour it to a rectangular baking dish and bake in the oven for 1 hour. No mixer or special tools required, just a hungry crew.  And the leftovers are the best. You can even eat it cold right out of the fridge the next day.
In Venezuela, we eat different versions of this recipe, normally on Sundays on BBQ's. Hope you can make it at home and let me know how it comes out.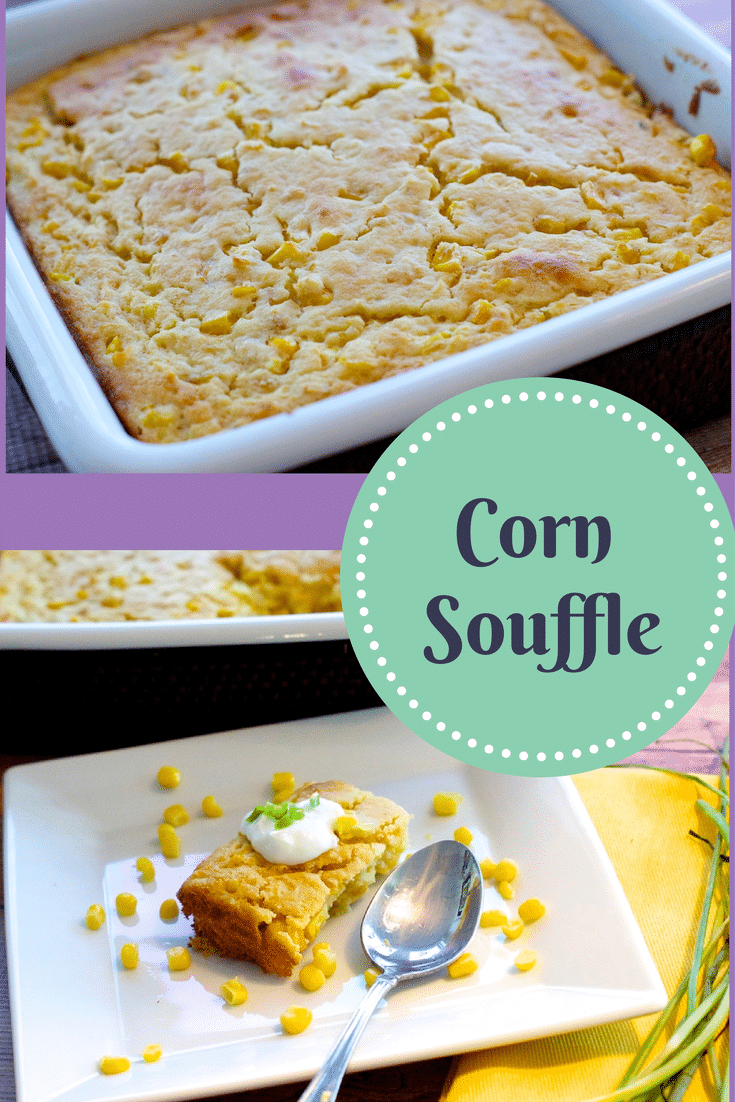 Delicious And Creamy Corn Souffle Recipe
Author:
Prep time:
Cook time:
Total time:
Ingredients
4 Eggs
1 Cup of All Purpose Flour
1/2 Cup of Corn Meal
2 Ts. of Baking Powder
3 Tbs. of Sugar
1/2 Cup of Vegetable Oil
1 Ts. of Salt
2 Cans of Creamed Corn
2 Cans of Corn
Instructions
Preheat Oven to 350 Degrees
In a big bowl mix the eggs with the flours, salt, sugar, salt and baking powder
Add the oil and corns. Mix well
Pour the mixture in a greased rectangular baking pan
Bake for 1 hour on until top is brown