Disclosure: This shop has been compensated by Collective Bias, Inc. and its advertiser. All opinions are mine alone. #MullerMoment #CollectiveBias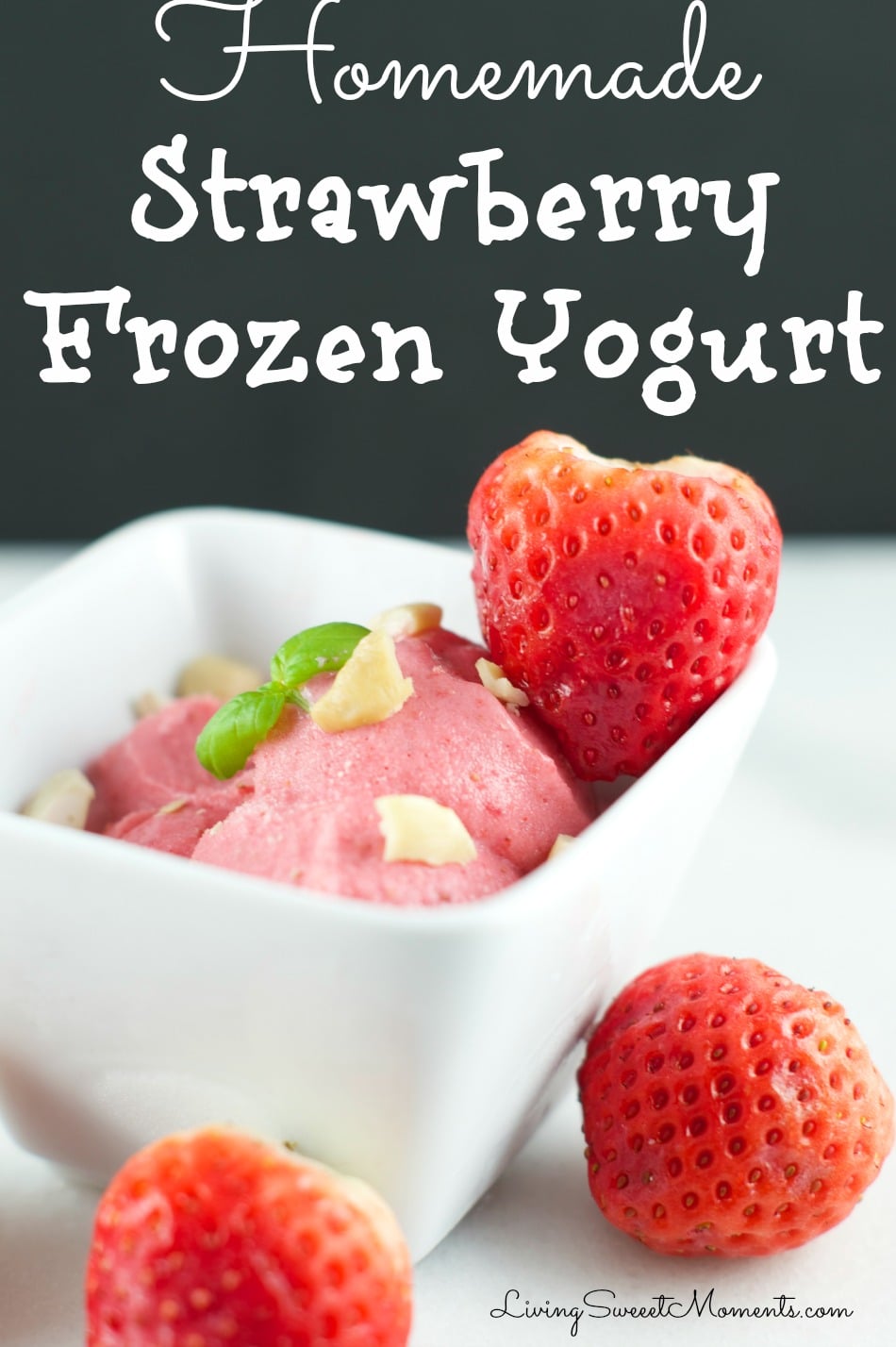 Homemade Strawberry Frozen Yogurt Recipe
I am so glad today is Sunday. This week has been long and hard. My kids are back to school and their teachers decided to double their homework load compared to December (or so it seems), their after school activities are back in full swing and we have family from Venezuela visiting. I definitely need a break and time for myself, that's why I indulge in this Homemade Strawberry Frozen Yogurt Recipe. All the flavor without the guilt.
Making frozen yogurt is very easy, all you need is yogurt and frozen fruit. It's the perfect snack or dessert to unwind after a long day. The tanginess of the yogurt and strawberry combined with the creaminess and the frozen aspect of this product just brings a smile to my face. I hide it inside a small area in the freezer. This is the kind of dessert I am not willing to share. It should be called "sanity saver" because sometimes moms need a break.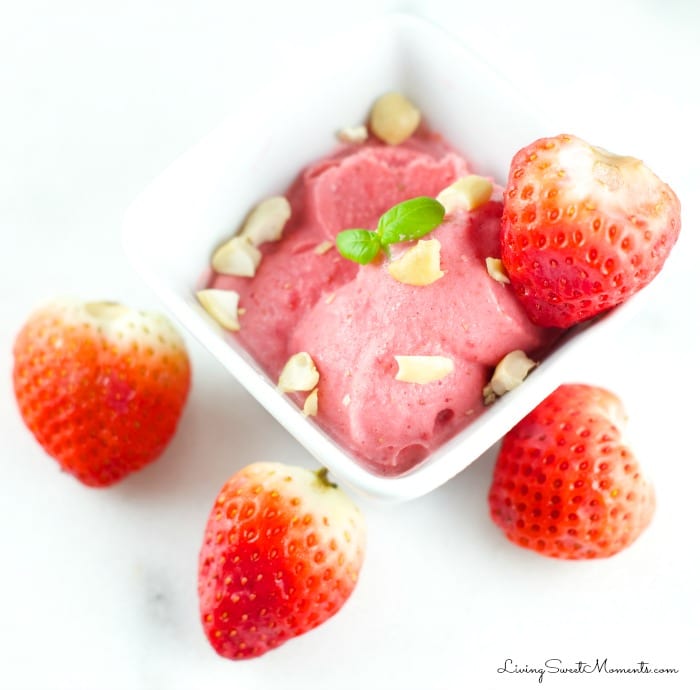 The reason why this Strawberry Frozen Yogurt Recipe is so creamy and indulgent is because I used Müller® Ice Cream Inspired Yogurts. They are a new product available in 3 different yummy flavors: Raspberry Chocolate Chip, Mint Chocolate Chip and Vanilla Bean.
If you need some indulgence without the guilt, then give them a try. The Mint Chocolate Chip is delicious by itself. I personally am a Vanilla Bean kind of girl. It's so creamy and filling at the same time. I used the Vanilla Bean flavor inside my frozen yogurt and was amazed at the results.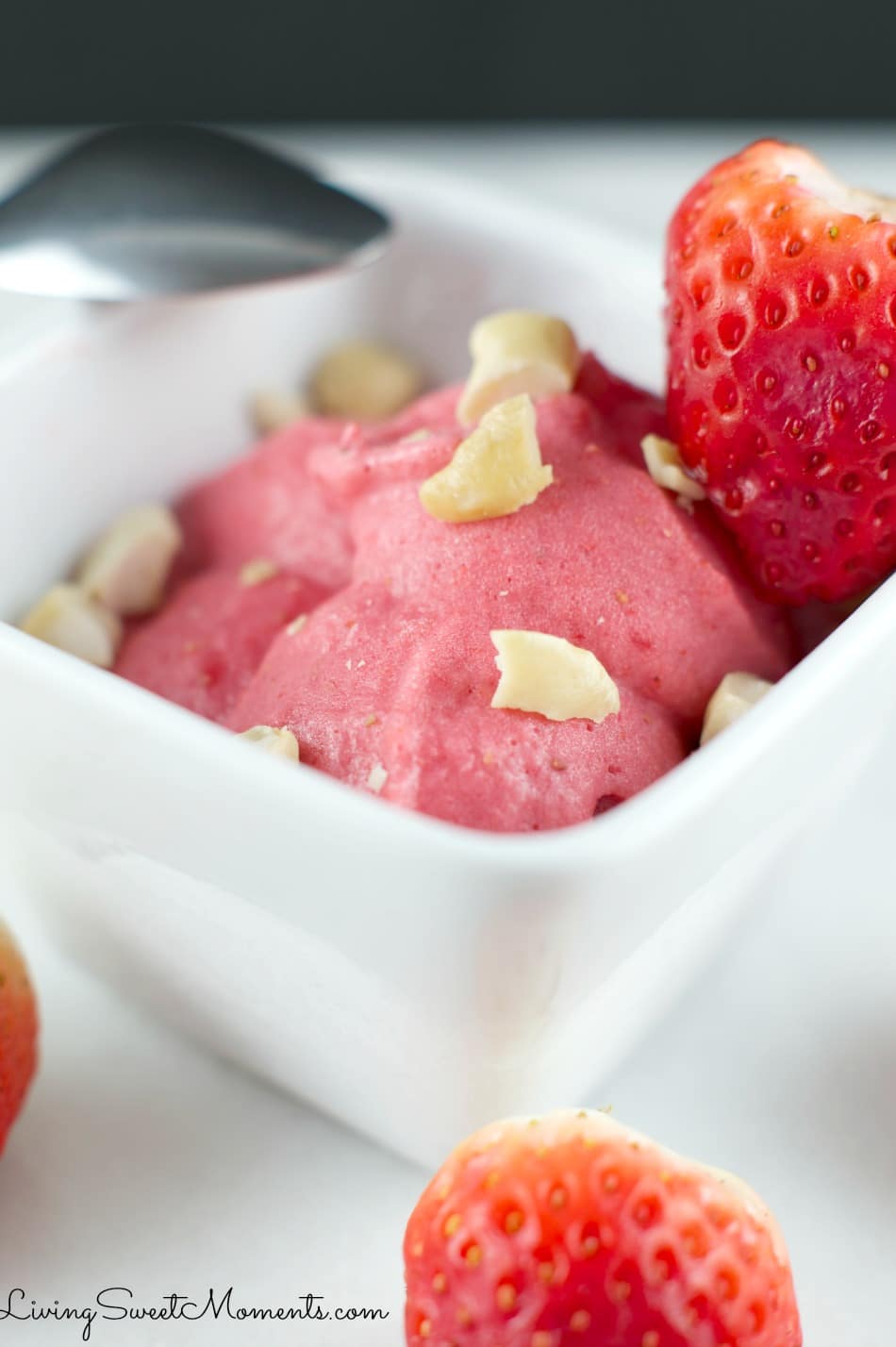 I added some crushed cashews on top for crunch and it's heaven on a bowl. After this long week, I look forward to spending the day making some more of this Strawberry Frozen Yogurt Recipe at home and eat it while watching a girly movie. To prepare it, all you need is 2 Müller® Ice Cream Inspired Yogurts and a bag of frozen strawberries. I put them inside a blender or a food processor and voila! Instant frozen dessert.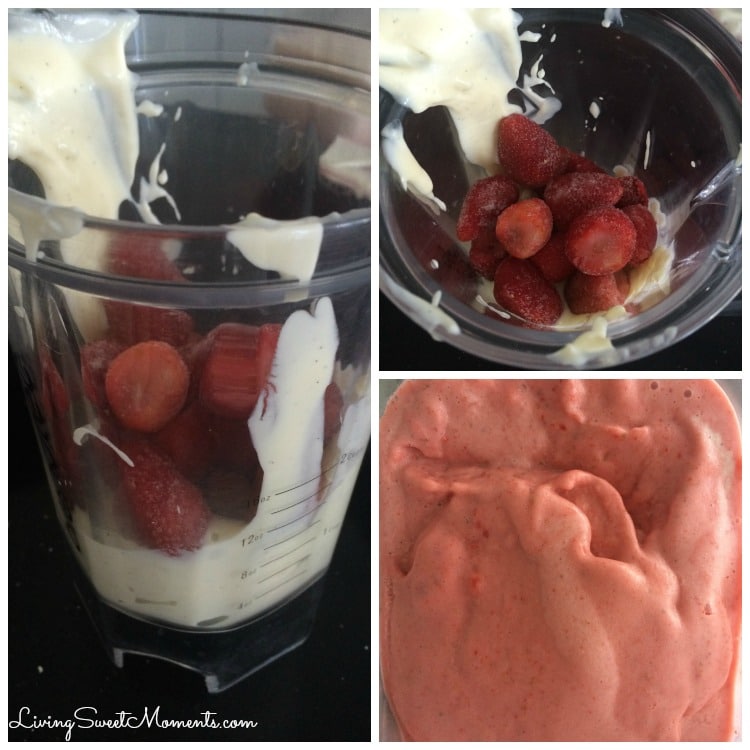 Müller® Ice Cream Inspired Yogurts are found at the dairy section at your local Walmart. In my particular store, it was placed near the puddings and gelatins.
So if you've had a long week like me, gather your ingredients and make some frozen yogurt. The flavor will transport you to a happy place, a place where time has stopped and you get to have a "me" moment.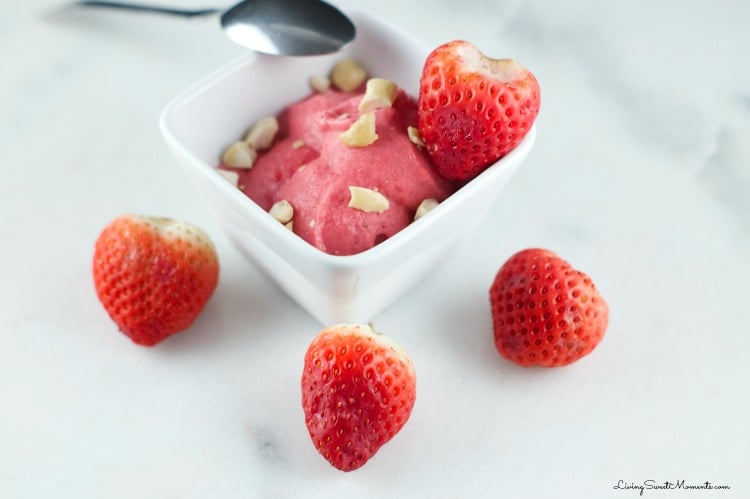 Hope you can try this awesome Strawberry Frozen Yogurt Recipe a try! I promise you won't be sorry.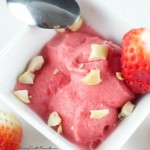 Homemade Strawberry Frozen Yogurt Recipe
Ingredients
2

M

Vanilla Bean flavored üller® Ice Cream Inspired Yogurts

1

oz

Bag of Frozen Strawberries

14

Nuts for garnish

optional
Instructions
Place the yogurts and frozen strawberries in a high powered blender or a food processor. Pulse until combined

The frozen yogurt is ready to eat and the rest can be stored in the freezer.