I love this city! It has excellent food, monuments, museums, and views. If you're traveling there soon, here are my top 10 Free Things to See In Madrid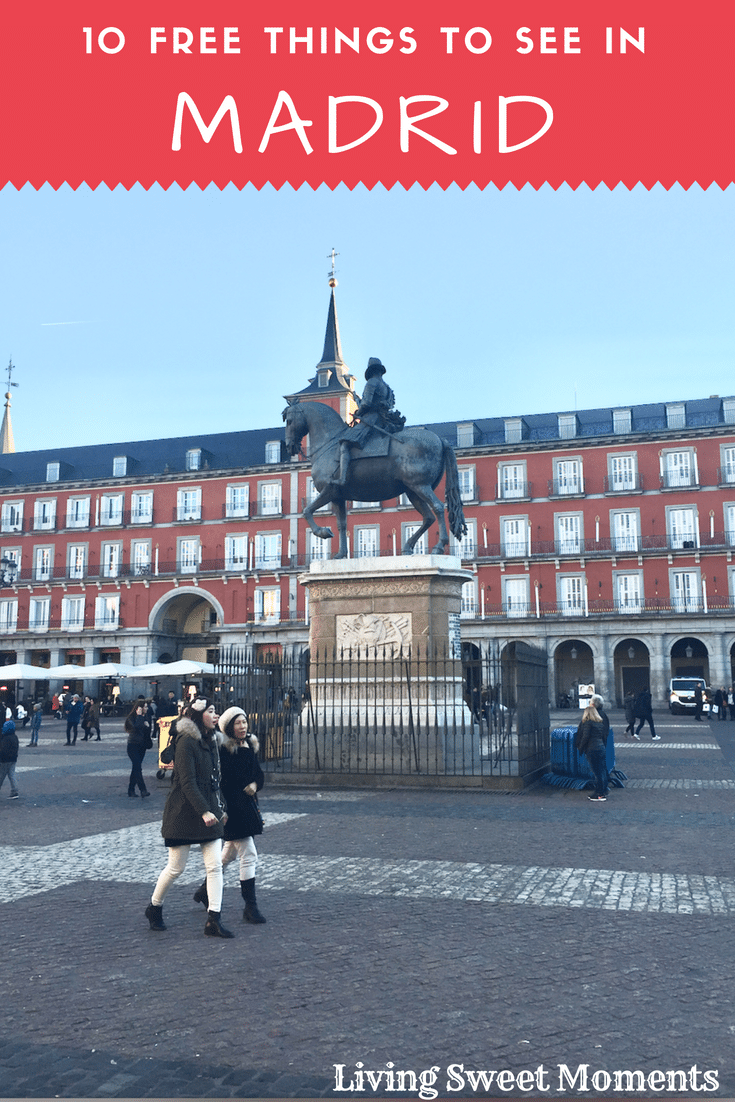 10 Free Things to See In Madrid
As the capital city of Spain, many tourists are drawn to Madrid, and it's easy to see why. The city boasts a rich history, vibrant culture, delicious cuisine and plenty of activities to keep visitors busy.
While Madrid isn't the world's most affordable city, there are plenty of ways to enjoy your time there without spending your whole vacation budget. Here are my ten favorite totally free things to see and do in Madrid: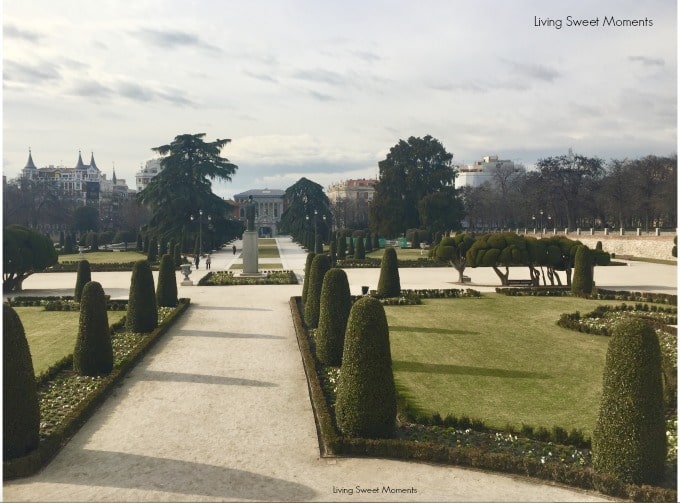 Spend an afternoon in Madrid's Parque del Buen Retiro. Once owned by Spanish royalty, these gardens are now free for the public to enjoy.
You'll find everything from fountains and sculptures to a vast array of flowers to admire, and the best part? It's free! Stroll along the shores of the lake or marvel at the Crystal Palace, an intricate glass building overlooking a peaceful pond.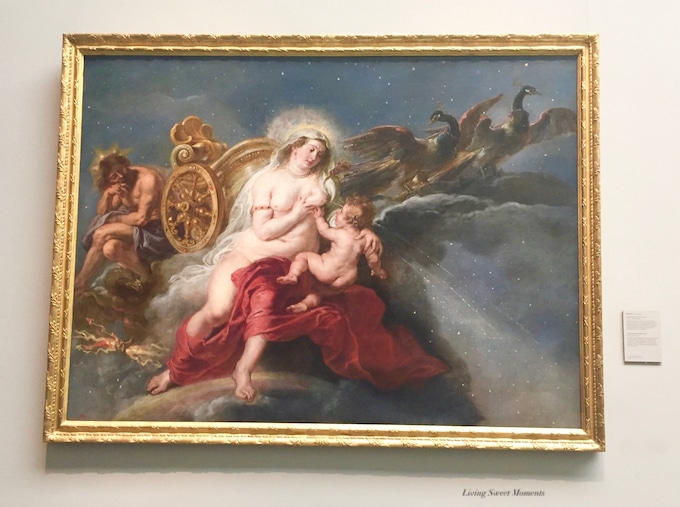 Admire the artwork at Museo del Prado. When you're in Madrid, you can't miss out on the opportunity to see some of the world's greatest works of art up close and personal.
While there are numerous museums to explore throughout the city, this museum boasts a vast selection of Spanish art and shouldn't be missed. The Prado does charge an admission fee during the day, but they open their doors to the public during the evening.
Browse the stalls at El Rastro. El Rastro is an open-air market that pops up each Sunday and is worth a visit even if you don't intend to spend a dime!
You'll find vendors selling everything from antiques and jewelry to clothing and souvenirs, and when you're finished exploring the various wares available for sale, you can enjoy some prime people-watching!
This is my top Free Things to See In Madrid. And who knows, you may discover some treasure.
Experience a little Egyptian history. It might sound strange, but if you're looking for something to do for free in Madrid, you should check out the Temple of Debod in the Cuartel de la Montaña Park. Gifted to Spain by Egypt in the 1960's, these structures were originally built in 2 B.C. and are worth a visit, especially if you're a history buff.
People-watch in Puerta del Sol. As Madrid's most famous square, it's no surprise this destination makes the list of places worth experiencing.
Visit the stone slab called Kilometre Zero, which was placed to mark the start of the six national roads of Spain or admire the sculptures in the plaza. It's popularity with tourists and locals alike makes Puerta del Sol a great spot to observe your surroundings and soak up some culture.
Take a walk along the river. The city of Madrid has put a lot of work into Río Park along the shores of the Manzanares river, and it's certainly paid off! You can walk or bike along the footpaths along the riverbanks or have fun with your family in one of the numerous play areas scattered throughout the area.
Visit the Almudena Cathedral. While the cathedral's construction didn't conclude until the 1990's, it still boasts a rich history as the former site of Madrid's first mosque. The museum onsite does charge a fee, but it's completely free to walk through the cathedral and soak in the stunning Neo Gothic design. If you'd like to attend a service, you can find their schedule posted online.
Walk around the Palacio Real. Madrid's Royal Palace is certainly a sight to behold. The palace does typically charge a fee to enter, but it costs nothing to stroll the perimeter and admire the magnificence of the building itself. If you are interested in exploring the interior, plan your visit toward the evening to take advantage of their free admission hours.
Experience modern art at Museo de Reina Sofia. Like the Prado, the Reina Sofia does charge admission most of the time. Fortunately, this modern art museum does offer a period of free admission each day they're open. Time your visit right, and you won't have to pay to see works by great artists like Picasso (his famous Guernica is there) and Dali up close.
Learn about bullfighting at the Museo Taurino. If you're interested in the history and culture of bullfighting in Spain, stop at the Museo Taurino.
You'll have to pay if you'd actually like to witness a bullfight at the arena, but the museum is always completely free of charge. I am against bullfighting and personally have never been there, but just in case you're interested in this museum.
Do you any more Free Things to See In Madrid? What are your favorite free ways to experience them? Share your best tips in the comments section!
You may also like: